Check Your Meijer Gift Card Balance in Seconds!
If you're planning a trip to the grocery store, you should first check whether you have used gift cards lying around your house. We'll show you how to check your Meijer gift card balance and save a pretty penny when buying your groceries!
, and learn how to use your gift cards or exchange them for cash without having to sell them!
What Is a Meijer Gift Card?
A Meijer gift card is perfect if you want to save some money when grocery shopping. If you have enough money on it, you can avoid paying in cash altogether. If not, you can always add a few bucks and still save a pretty penny.
Meijer gift cards are sold in increments from $5 to $500. You can buy one at a local Meijer store or online on platforms like Amazon. If you received one for free or as a gift, you don't have to sell it or throw it away! We'll show you how to use every last penny and how to exchange it for cash easily!
How Can I Perform a Meijer Gift Card Balance Check?
You have two options when it comes to checking your balance, but the quickest way to find out what your Meijer gift card balance is is online. The other way to do it is in person by visiting any of the Meijer locations, but keep in mind that it will take longer. We provide the instructions in the table below:
Checking Your Gift Card Balance
Instructions
Online
Follow the next steps to check your balance online:

Go to the Meijer website
Provide your gift card number and PIN
Click on Check Balance

In person
To check your gift card balance in person, complete the following steps:

Visit any Meijer store
Tell the cashier you want them to check your balance
Give them your card and wait for the info
What To Do After You Perform a Meijer Gift Card Balance Check
After you do a Meijer gift card balance check, you'll find out exactly how much money you have at your disposal. You will probably wonder what to do with the remaining balance. We jump in with a few options you can go for:
Stock up on groceries—You can visit your local Meijer store and use your card to get the groceries for the week without having to spend any extra cash
Give your card to someone as a gift—If you don't know what to give to a friend or family member as a gift, Meijer gift cards can be a convenient and useful solution
Exchange your card for cash—In case you don't want to use or give your card away, you can exchange it for cash and spend the money elsewhere. We'll show you how it's done
Can I Get Cash Back After I Check My Meijer Gift Card Balance?
Meijer gift cards aren't redeemable for cash except where required by law, but that doesn't mean there's no way to get your money back.
11 states and Puerto Rico have a cash back policy that lets you return your gift cards for cash. This includes California, Colorado, Connecticut, Maine, Massachusetts, Montana, New Jersey, Oregon, Rhode Island, Vermont, and Washington.
If you're worried that you won't be able to get your money back because you're not from one of the states listed above, don't be! DoNotPay will provide you with further assistance.
Meijer—Check Your Gift Card Balance and Get Your Cash Back With DoNotPay
Apart from offering you a step-by-step guide on how to check your gift card balance, DoNotPay will also show you how to get your cash back with ease! After you answer a few questions and provide us with some info, we'll do a thorough check and see whether your state has a cash back policy. Here's how it works:
Choose the Gift Card Cash Back feature
Wait until our app checks whether your state has a cashback policy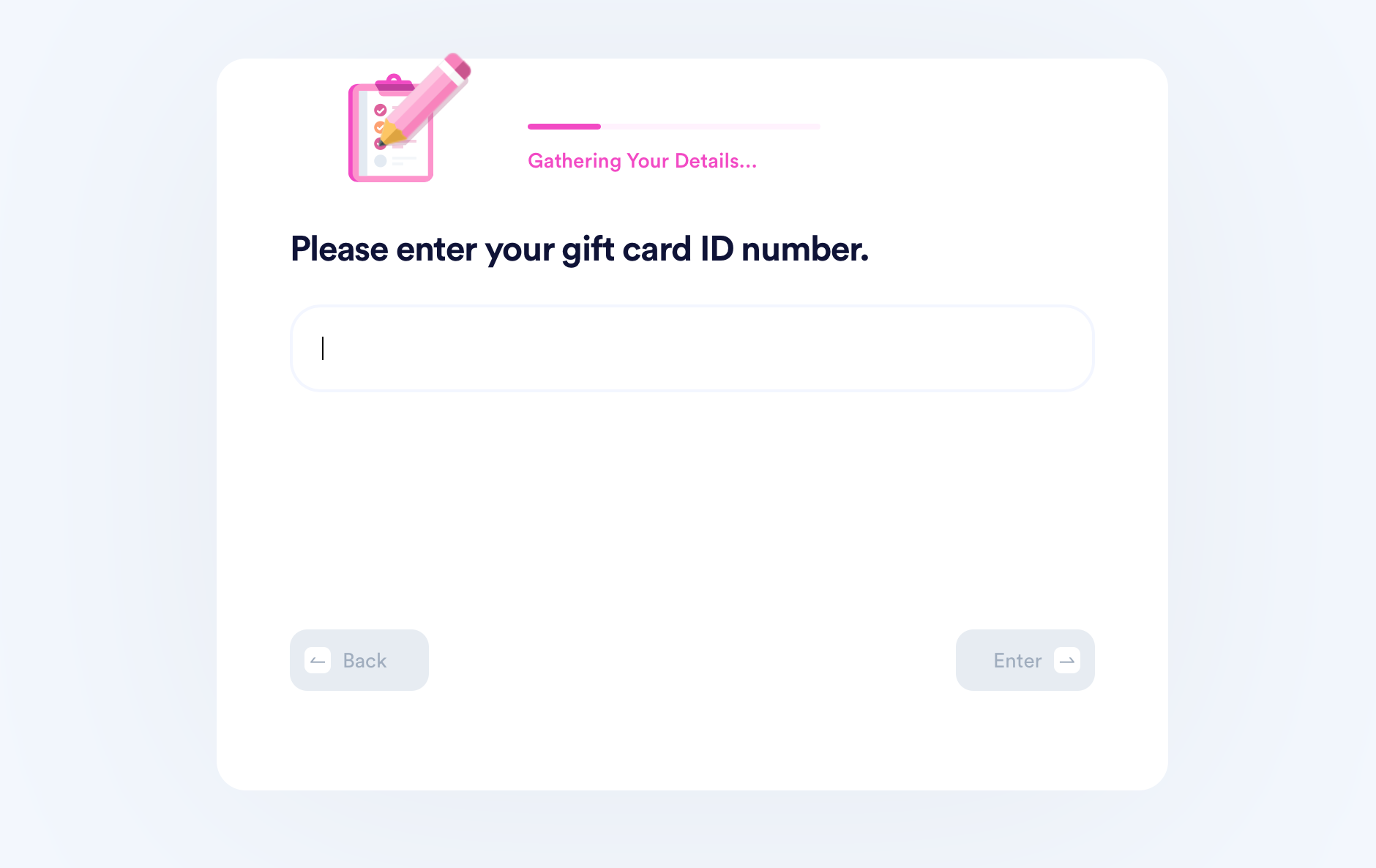 In case your state doesn't have a cash back policy, DoNotPay will provide you with additional assistance. We'll check whether Meijer has an office in any of the 12 states that have the policy in place and send them a request in your stead. The company should mail your money within the next two weeks.
DoNotPay Helps You Check Your Balance and Get Your Money Back for More Than Meijer Gift Cards!
Meijer isn't the only company DoNotPay can help you with. If you find more gift cards and need help checking your balance and returning them for cash, we got you covered! Check out the list below for some of the other companies we can assist you with:
Sign up for DoNotPay, and learn how to get your money back at any time and from any company!
There's More DoNotPay Can Do for You
In case you're struggling to cover your bills, our hacks may help you earn or save some extra money. Use our app to sign up for paid clinical trials in your area and try your luck with free raffle tickets. We can also help you get late delivery refunds and cash back on gift cards. You may not even know that you have funds lying around—rely on DoNotPay to uncover your unclaimed money.
If you have any documents or letters you need to send, we can save you the trouble of using a fax machine or waiting in line at a post office, thanks to our nifty products—Online Fax and Mailing Service.
Fast-Track Your Tasks With DoNotPay
If you've been putting off your errands because they take too long or they are too complicated, we know what to do! From filing insurance claims, getting documents notarized, submitting item return requests, and getting a child travel consent—there isn't much we can't streamline for you.
You can count on our assistance even for more serious and complex tasks, such as: