DoNotPay Shows You How To Check Your HEB Gift Card Balance
Looking for an easy way to check your HEB gift card balance? DoNotPay can help! Our article will explain everything you need to know about HEB gift cards! We'll show you how to see how much funds you have left and how to convert them to cash the easy way!
What Is an HEB Gift Card?
Before checking your remaining balance and cashing it out, you should familiarize yourself with HEB gift cards. They are:
Convenient for purchasing goods at HEB stores
Loaded with amounts between $5 and $100
Usable online and at more than 340 HEB locations across the U.S.
DoNotPay Checks Your HEB Gift Card Balance Fast
Use DoNotPay to streamline the process of checking your HEB gift card balance.
These three steps are all you need to do:
Access DoNotPay's Check Gift Card Balance feature
Upload photos of your gift card from the front and back
Confirm your email address
Our app will contact HEB and let you know what your balance is as soon as possible.
Alternative Ways To Check Your HEB Gift Card Balance
Performing an HEB gift card balance check is possible in several other ways. Check out the table below for details:
Method of Checking Your Remaining Balance
Details
Online
If you want to check your HEB gift card balance, you can do it by visiting the company's official website and:

Clicking on Gift Cards at the bottom of the page
Hitting the Check Balance window
Entering your gift card number and PIN
Solving the reCaptcha and clicking on Check Balance

In person
Checking your HEB gift card balance in person will require you to use the company's locator to find a nearby store first. When you visit one, give the cashier your gift card and ask them to check your remaining balance
Via phone
To check your HEB Gift card balance via phone, call 800-533-2153 and wait for the customer service rep to pick up. When they answer, inquire about your leftover funds
How To Use Any Remaining Funds on an HEB Gift Card
You have several ways to use your remaining balance. Your options are to:
Spend your leftover gift card funds
Use a gift card exchange kiosk
Sell the HEB gift card
Get cash back with DoNotPay
Spending Your Leftover Gift Card Funds
You can always spend your money on various products at HEB stores. In case you don't have enough funds on your used gift card to make the desired purchase, reload your card. All you have to do is give it to the cashier and ask them to add funds to it.
Using a Gift Card Exchange Kiosk
Numerous states have gift card exchange kiosks, similar to Coinstar, that give money for gift cards. Find one near you, insert your gift card into the machine, and get a percentage (around 805) of your remaining balance.
Selling the HEB Gift Card
In case you want to sell your HEB gift card, you have two options to do it:
List the card on an online marketplace—eBay, Facebook, or Reddit are all viable places if you want to put up your gift card for sale. The downside is that you will have to wait for a potential buyer because your card won't be sold quickly. Don't forget about the shipping charges or potential scammers!
Sell the gift card to a reseller website—Websites that buy off gift cards are a perfect option for you if you want to sell your gift card for cash quickly
Note that none of these options won't land you the full amount on your gift card.
Can You Redeem an HEB Gift Card for Cash?
HEB gift cards are not redeemable for cash unless you live in Puerto Rico or one of the 11 U.S. states that have cash back policies. Every state has a set limit on the amount that you can claim back in cash. See the list below for details:
$1.00 limit:
$3.00 limit:
$5.00 limit:

Colorado
Oregon
Missouri
Massachusetts
Maine
Washington
Puerto Rico
New Jersey

$10.00:
Even if you're a resident of any of these states, you will still have to explain the law to a customer service rep or a cashier at an HEB store. The situation is not as dire as it seems because ! Our app is able to help you claim money for your remaining balance with ease.
Get Your Heb Gift Card Cash Back With DoNotPay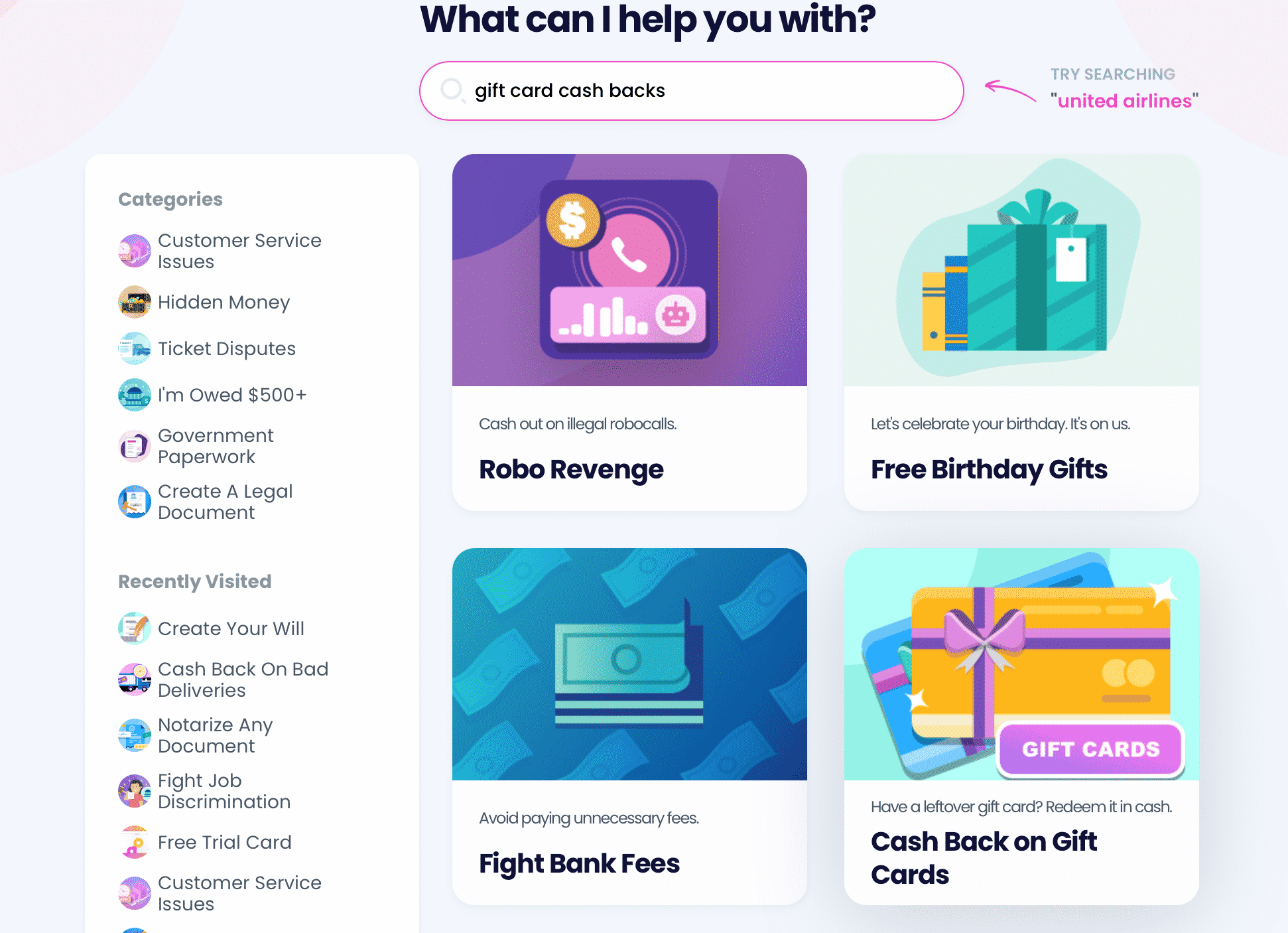 Want to cash out your HEB gift card? DoNotPay is here to help you do it without a hassle! Our app will save you time and energy by:
Generating a cash back request for you
Finding an HEB office in a cash back state
Sending your request there
And here's what you need to do:
Select our Gift Card Cash Back option
Answer our chatbot's straightforward questions
You should receive your money within three weeks after submitting your request.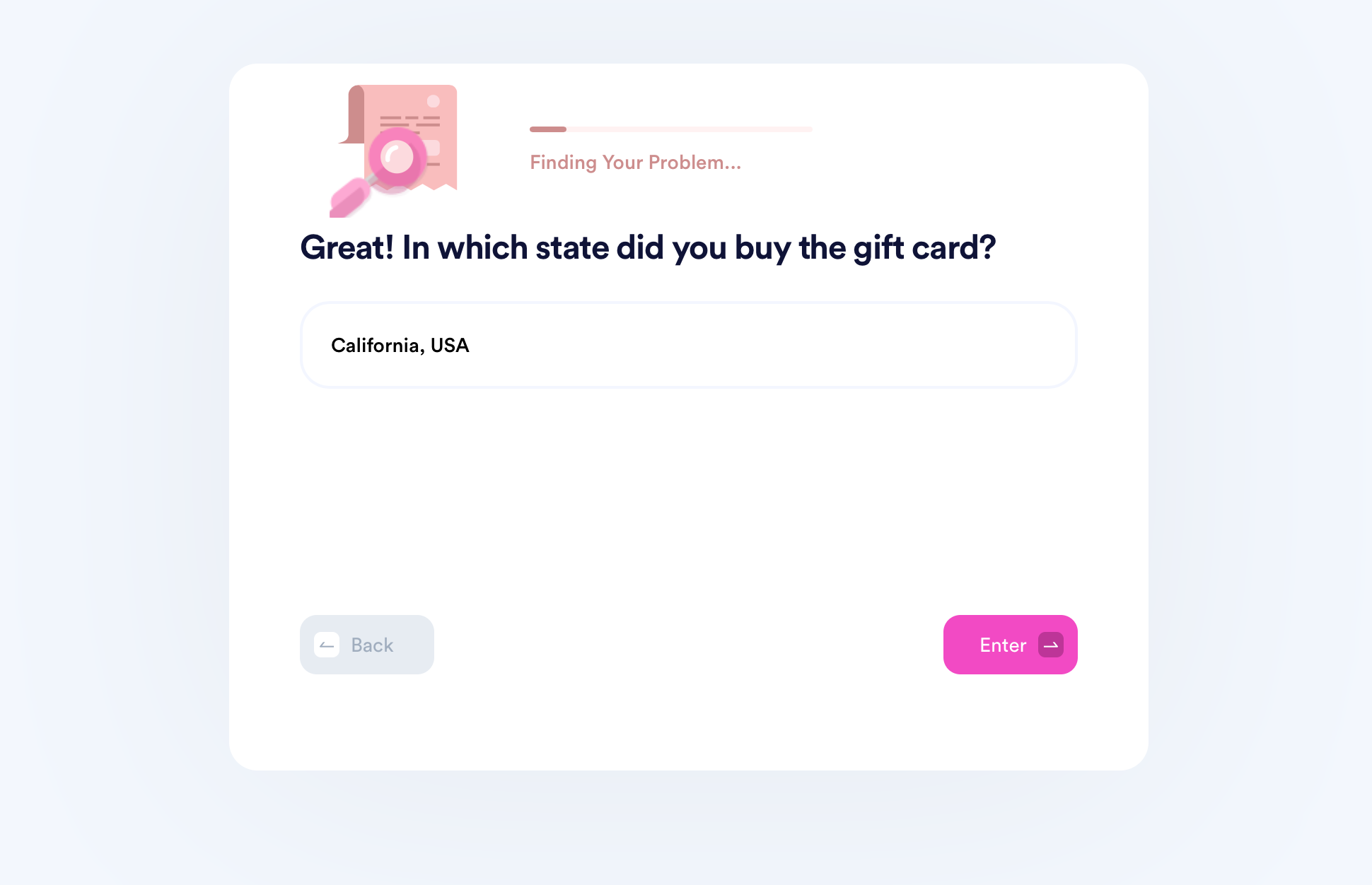 DoNotPay has a knowledge base of gift-card-related articles, including guides on:
We can also help if you with gift cards from other companies, such as:
Manage Your Tasks Easily With Our Help
DoNotPay is the perfect solution whenever you need to resolve legal or bureaucratic matters. Here's a fraction of what our AI-driven app can help you out with:
Lowering your property taxes
No Matter What You Need, DoNotPay Is by Your Side
Do you have a bunch of subscriptions that you waste money on but don't even use? We can help you cancel them effortlessly! After that, our app can initiate a refund request and make sure you get your money back.
Facing financial difficulties? DoNotPay can help you lower your bills, get free raffle tickets, get gift card cash back, find your missing assets, and so much more!
For a low monthly fee, you'll get access to our impressive range of products, so sign up now!