Use
California Notary Search
To Have Your Documents Notarized
Searching for a notary in California doesn't have to be difficult if you know where to look. You don't have to browse various websites to find a local notary. DoNotPay can show you the tricks for a California notary search and help you finish the whole process without a hassle!
Learn different methods of getting documents notarized in California and check out our recommendation for the best one!
When Should You Look for a Notary in California?
Many documents—such as wills, deeds, affidavits, and powers of attorney—require a notary's signature. You can also benefit from notarizing other legal documents because notarization provides extra security in case of legal disputes.
A notary in California can also perform the following services:
Take an

acknowledgment

Protest notes or bills of exchange

Administer an oath

Take a statutory declaration

Provide notice of foreign drafts
Notarization Methods in California
Before starting the search, you should get familiar with different notarization methods in California. If you opt for a traditional method, you should:
Find a local notary

Schedule an appointment

Head to the notary's office

Sign the document in the notary's presence

Collect the notarized document 
Make sure to follow the notary's instructions carefully. Any mistake, such as forgetting to bring an ID or signing the document in advance, can cause you to repeat the process from the beginning.
Another option is to choose a mobile notary. Traveling notaries have more flexible business hours and will come to you at an agreed time. The only downside is the price. Mobile notaries charge for travel expenses, which can be significant. 
How To Perform a
California Notary Public Search
Online 
If you want to locate a notary in your area, you can use an online database. Some of these websites contain customers' comments about the quality of the notary's service. The most reliable California notary search platforms are:
Search for a California Notary in Your Area
Many businesses offer notarial services to their customers and the general public. Take a look at the most common places in your area where you can find a notary:
Libraries

AAA

offices

Photocopy shops

UPS

stores

Law firms

Colleges and universities

Accountant offices

Real estate firms

Auto tag and license service centers
Before heading to one of these locations, make sure to check if they have a notary on site and what kinds of documents they are allowed to notarize.
Can You Get Your Documents Notarized Online in California?
While many states have allowed permanent or temporary online notarization, California isn't one of them. The state endorses the use of mobile notaries in the face of the COVID-19 outbreak. Citizens who want their documents notarized remotely can use out-of-state online notary services. 
The process requires you to:
Schedule an online appointment with the notary

Meet the notary online at the agreed time

Get the document notarized in a virtual environment
Get Your Documents Notarized Online With DoNotPay
Online notarization is far more practical than any other method. You can meet the notary on a video call and finish the entire process from the comfort of your home. Our app will schedule the appointment for you. All you have to do is:
Select the

Notarize Any Document

feature

Upload the contract you'd like to have notarized

Enter your email address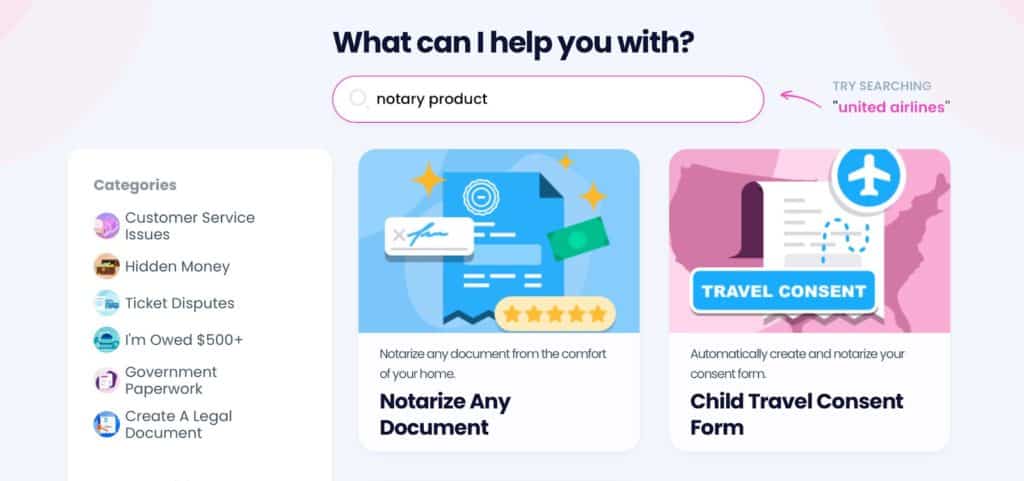 Once you receive a link from us, click on it and confirm the appointment with the online notary. After you e-sign the document, the notary will provide an electronic signature and stamp.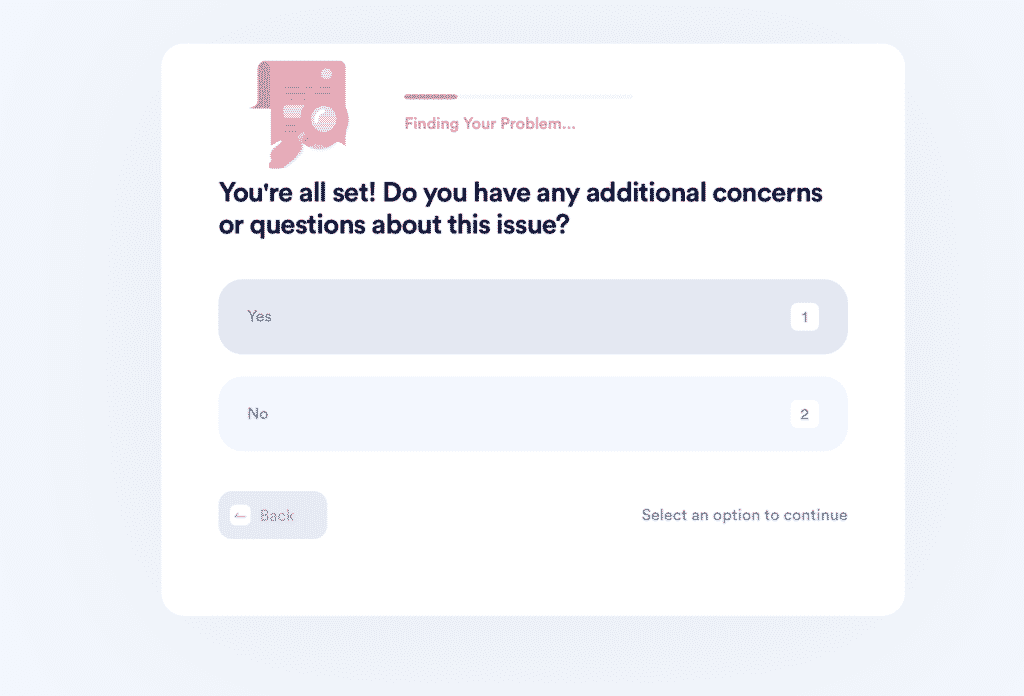 Use Our Other Features at the Same Price!
By subscribing to our app, you can take advantage of many additional perks. We allow you to create, notarize, and fax an unlimited number of legal documents for the same monthly price! 
We can generate personalized contracts and agreements that meet state-specific requirements. Check out some of the contracts and agreements you can draw up with our help:
Type of Documents
Detailed List

Business

General business contract

Real Estate

Estoppel certificate

Residential

lease agreement

Quitclaim deed

Intent to purchase real estate

Other

Promissory note

General affidavit

Child care authorization form
Forget About Bureaucracy With DoNotPay
There's no end to what our app can help you do. From drafting legal documents and asking for bill extensions and reducing property taxes to connecting with an inmate in a federal prison and contesting parking citations, DoNotPay can handle it all and cut through the red tape.
Need to pass a government test? Use our practice tests database to nail it. Looking to file an insurance claim? You've come to the right place. College applications drained your accounts? Request college fee waivers with our assistance.
The DoNotPay app is so versatile that it can easily locate any unclaimed funds under your name or any clinical trials that you're eligible to participate in. We can also schedule DMV appointments and take care of your small claims court documents.
Check Out What Else DoNotPay Has in Store
DoNotPay never stops upping the game. You can explore some of our latest features and see how you can access public records, receive free online fax, submit a warranty claim, or get compensation if you were a victim of a crime.
Alternatively, check out some of our most popular products that aim to reclaim your funds—from getting airline flight compensation and submitting refund and chargeback claims to canceling your unused subscriptions and getting class action cash from email, text, and robocall scammers.