How to Protect Yourself From Apple Inc. Robocalls
It is safe to say that we are living in an era of a robocall epidemic. In May 2020 alone, over three billion robocalls were placed in America!
While many government-related scams keep making rounds across the nation, Apple Inc. robocalls began posing a serious privacy risk given the fact that most Americans use iOS instead of Android devices.
Apple Support Robocalls
Apple robocalls have a single goal, and that is to access your Apple iCloud account. What makes this scam particularly dangerous is the fact that scammers rely on brand recognition to increase the likelihood of you picking up the call.
Thanks to sophisticated autodialing methodology, iCloud robocall scammers spoof official Apple customer service phone numbers and display the company's logo on your screen.
It is even said that if you request a callback from the official Apple customer service after receiving a scam call, your iPhone will index the fake call as a previous call from the legitimate Apple customer service!
What Is the Bait of Apple iCloud Robocalls?
Though iCloud robocalls' baits vary, the theme remains the same in all of them. You will probably be told that your iCloud account has been compromised, that there has been a data breach, or that Apple detected suspicious activity on your account.
Regardless of the bait, if you pick up the call or give the scammer a callback, you will be asked to provide your iCloud credentials, verification codes, etc.
Note that Apple would never ask you for this type of information.
What Should You Do if You Receive a Robocall From Apple Inc.?
Let us make something clear from the get-go.
To receive a call from Apple's customer service, you would need to submit a request using the official Apple online support page. If you did not do that but received a robocall from Apple, chances are you are being scammed.
Apple addressed this issue publicly, and offered a few tips on how to deal with these Apple Inc. robocalls:
Use two-factor authentication, protect your ID, and never share your iCloud credentials with anyone

Do not use iTunes, App Store, and Apple Store Gift Card for other payments

When using Apple Pay, treat each transaction like any other private transaction

Learn how to

keep your data and Apple devices secure

Only share your personal information with verified recipients
What Is the Point of Robocalls, and Are They Legal?
Robocallers use advanced autodialing technology that allows them to dial up to one million numbers in a single hour! Most of the time, robocallers leave pre-recorded messages or voicemail on their targets' phones. If they are scam calls, their main goal is to access the target's personal information or steal their money.
But They Are Not Legal, Right?
Not all robocalls are illegal. Politicians and charities use robocalls during their campaigns. Debt collectors are legally allowed to place robocalls and remind people of their unpaid debts.
Telemarketers and businesses are also allowed to use automated calls if they meet certain conditions placed by the Federal Trading Commission (FTC) and the Federal Communications Commission (FCC).
Companies are not allowed to autodial their customers for promotional purposes without receiving a written consent first.
For a robocall to be legal, the caller has to:
Place the call between 8 a.m. and 9 p.m.

Provide proper identification

Avoid calling people whose numbers are on the National Do Not Call list

Have your permission to place the automated call
Proper Identification Is a Must
At the beginning of the robocall, the caller has to:
Reveal his or her identity

Reveal the identity of the company on whose behalf they are calling you
As the call is about to end, the caller must:
Leave you with the company's phone number

Leave you with the company's address
The National Do Not Call List
Since 2003, FTC's Do Not Call list has been helping millions of Americans ward off annoying robocalls. As long as your number is on the National Do Not Call Registry, businesses are not legally allowed to dial you unless they have your permission to do so.
The Importance of Express Written Consent
If a company wants to dial you, they need to have your written consent to do it. These written consents are defined by the E-SIGN Act, and they can come in various forms, such as electronic signatures or online checkboxes.
If at any point you want to revoke your consent, you are free to do it.
Essential Strategies for Fighting Back Against Apple Inc. Robocalls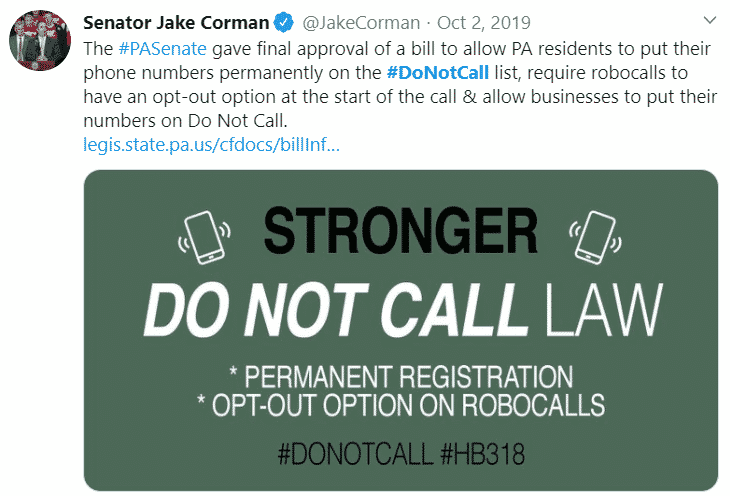 Our advice would be to rely on DoNotPay as it allows you to sue scam callers for up to $3,000 in court settlements. We do not just track down scammers — we make them pay for their wrongdoings!
While DoNotPay may be the best solution you have got, there are other basic strategies that you can stick to in order to lessen the impact of Apple Inc. robocalls on your life. Some of these strategies include:
Reporting unwanted calls and putting your number on FTC's

Do Not Call list

Not answering unknown calls

Keeping your personal information to yourself
FTC Keeps You Spam-Free
Placing your number on the National Do Not Call Registry is a legitimate way of stopping legal businesses from spam calling you. Telemarketers and other companies need your permission to be able to dial you if your number is on the Do Not Call list.
To report a number to FTC, you need to:
Access the

Do Not Call website

Select Report Unwanted Calls

Provide details regarding the unwanted call you received

Submit your request
Note that scammers will not take into account the fact that your number is on the National Do Not Call Registry. Since they are already engaging in illegal activities, the fact that they are not abiding by the Telephone Consumer Phone Act (TCPA) will be the least of their worries.
If you are wondering how to check if a number is on the Do Not Call list, you can either contact the FTC or check out our step-by-step guide.
You can also contact the FTC for additional information on Do Not Call list expiration and Do Not Call list exceptions.
Stop Answering Unknown Calls
A general rule of thumb to stick to when combating robocalls is not to answer unknown calls! Scammers nowadays use neighborhood spoofing tactics to trick their victims into picking up the call by mimicking local area numbers. Since you are less likely to pick up a call coming from a different country or state, fraudsters need to spoof their numbers.
You should also resist the urge to pick up the call and mess with the scam caller. More often than not, malicious scammers will record your voice and use it to authorize over-the-phone purchases.
For additional information on how to fight spam and scam calls, you can check out the FCC guide to robocalls.
Do Not Share Your Personal Information With Unknown Callers
We know how believable robocalls can be. But as long as there is a dash of suspiciousness regarding the call, even if it is coming from the Amazon customer service, try to keep your personal information to yourself.
Personal information is often more valuable to scam callers as it allows them to pull off more lucrative frauds such as identity and credit card theft!
Top-Notch Robocall Blocking Apps
If you are wondering how to stop robocalls from bothering you, one option is to get yourself a reliable robocall blocking app. While most phone carriers provide these services to their customers, you would be better of using a third-party app such as:
Third-Party App

Service Rundown

Ad-free basic version

$2.99 per month for the Hiya Premium package

Free basic service

User-friendly interface

Area code blocking services

Free two-week trial period

Free for VoIP landlines

Forwards legal robocalls

$1.99 per month

Large database of known scam numbers

Intuitive and easy to use interface

Free 7-day trial

$2.99 per month or $24.99 per year for Android devices

$3.99 per month or $29.99 per year for iOS devices

Answer Bot feature

Personally tailored Answer Bot messages

Free basic service

$5.99 per month for YouMail Plus

$10.99 per month for YouMail Professional

Great customer support

Accurate transcription feature

Accessible voicemail messages
Taking Down Apple Inc. Scam Robocallers With DoNotPay

If you want to report a robocall and file a robocall lawsuit against the Apple scammer fast and easy, DoNotPay is your only choice.
So far, we have been able to help you lower your bills, cancel unused subscriptions, assist you with paying bills, and a plethora of other things. Now, with our new Robocall Revenge feature, you can use DoNotPay to track down malicious robocallers, sue them, and claim up to $3,000 in court settlements!
To start using Robo Revenge, simply open DoNotPay through a .
Here is how DoNotPay helps you deal with fraudulent robocallers:
You get a scam iCloud robocall

The fraudster tries to extort money from you

You open DoNotPay and select Robo Revenge

We provide you with a

free virtual credit card

You share the fake credit card details with the scammer

We track down the robocaller based on the transaction details

DoNotPay helps you write a dispute letter and file a claim against the scammer
More on Virtual Credit Cards
We provide you with a virtual credit card for two main reasons. The first one has to do with your privacy, as virtual credit cards do an amazing job of keeping your personal information protected. The second reason is that virtual credit cards help us track down scammers when they try to charge your virtual account.
To file a claim against a scam caller, we need to know their address. Because of this, DoNotPay can only assist you with domestic robocalls.
Robocall Scams to Watch Out For
Apple robocalls, regardless of how annoying they may be, are not as dangerous and do not pose as great of a privacy risk as other robocall scams do. Over the past few years, these scams saw multiple incarnations and, sadly, they are still running strong:
Robocall Scam

Telltale Signs

IRS scam

IRS scams

are among the most dangerous ones out there. These scammers are incredibly aggressive and use scare tactics to trick their victims into taking the bait. The caller identifies himself or herself as an IRS inspector and provides a badge number to prove it. Victims are told that they have unpaid tax bills that they need to pay immediately. Otherwise, the IRS will issue an arrest warrant.

The government would never approach its taxpayers in such a way. If you had an overdue tax bill, you would receive a notice via mail, and the IRS would allow you to question the amount first.

Government Grants scam

Government Grants scammers have a habit of targeting the elderly. Victims are told that they have become eligible for free government money, and all they have to do is pay a one-time processing fee for the money to get transferred to their accounts. Callers will tell their victims that they can make their payments via wire transfer, gift cards, prepaid cards, etc.

Government grants come at no cost. If you had become eligible, you would not be required to pay any processing fees!

Google SEO scam

The first thing you should know is that Google does not use automated calls to communicate with its customers!

Google SEO scammers

typically target small business owners and threaten to wipe out their Google listings if they refuse to pay requested SEO fees.

In case you receive a call from an alleged Google representative asking you for money, immediately hang up the phone.
Blocking Robocalls on Landlines
In America, most landlines rely on VoIP (Voice over Internet Protocol) services, but a smaller percentage of people still use older copper wire landlines that make fighting robocalls a bit more challenging.
VoIP landlines can deal with robocall scams through various third-party apps such as Nomorobo.
Nomorobo is free of charge for VoIP landlines and uses the so-called "simultaneous ring" technology. This means that each time your phone rings, Nomorobo gets the call as well. If Nomorobo picks up the call first and establishes that you are dealing with a robocall, your phone will not ring the second time.
In case the call coming from an unknown number is legitimate, Nomorobo will forward you the call, and your phone will ring the second time! The only thing you will have to remember is to wait for that second ring.
What About Copper Wire Landlines?
There are ways to fight against annoying calls on copper wire landlines, but the process is more complicated and costly.
You would need to purchase additional hardware to attach to your phone that would screen out bad numbers.
Usually, this type of hardware costs upwards of $100, and they come preloaded with a list of bad numbers that cannot be expanded. In an era of a robocall pandemic, these devices are not particularly useful.
Blocking Robocalls on Your Smartphone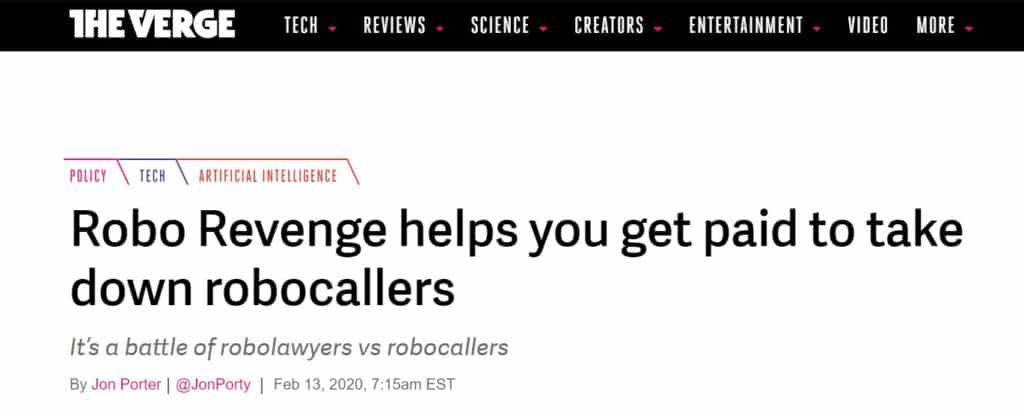 If you are not using a robocall blocker but still want to fight back against robocalls, you can use your phone's number blocking feature to keep spam calls at bay.
Keep in mind that telemarketers and other legal businesses that use automated calls to contact their customers can be dealt with this way.
However, blocking scammers' numbers will not be effective as they tend to change their numbers frequently!
How to Block a Number on an Android Device
Android users can block both individual numbers as well as all unidentified numbers. To block a number, you need to:
Access the Phone app

Select Recent Calls

Tap the number and select block or report as spam

Confirm that you want to block this number
To block all unidentified numbers, you have to:
Open the Phone app

Tap on Settings

Enable the Block Unidentified Numbers switch
How to Block a Number on iOS Devices
iOS users can block specific numbers, and if they are using iOS 13 devices or higher, they can also silence all unknown callers.
To block a number, you must:
Open the Phone app

Select Recents

Tap the info icon found next to the number you want to block

Select Block this Caller

Select Block Contact
To silence all unknown callers, you should:
Open Settings

Select Phone

Turn on the Silence Unknown Callers switch
DoNotPay Protects Your Privacy and Finances
Sharing your credit card details online comes with certain risks, and it's getting more difficult to tell good and bad websites apart. With DoNotPay's virtual credit card generator, you will be able to protect your identity and bank account from cyber scammers.
Whenever you run into a suspicious email or website, generate a virtual credit card and proceed without worries. Our virtual cards also work like a charm if you want to avoid automatic payments after free trials.
DoNotPay Reaches New Heights
Are you tired of dealing with problems on your own? DoNotPay's vast array of services can make your life hassle-free. All you have to do is open DoNotPay in a . We can assist you with:
Disputing traffic tickets

Fighting speeding tickets