How to report robocalls and get compensated

Robocalls are not just annoying—every time you answer them, you expose yourself to being scammed. One in every ten Americans is estimated to have been exploited by a robocall in their life. Over 54 billion robocalls were registered in 2019 and pulled in approximately 10 billion dollars from unfortunate call receivers. It's gotten so bad that 70% of people report not answering or calling back unknown numbers, and we can't blame them. 
Luckily, new methods of protection and rights were granted to us after the U.S. president signed the Telephone Robocall Abuse Criminal Enforcement and Deterrence, aka TRACED act, which became law as of December of 2019.
How to protect yourself from robocalls
The TRACED Act aims to add new ways of preventing spam calls. People are already allowed to revoke consent to spam calls by registering on the National Do Not Call Registry. Once your number is on the list, it will become illegal for most of these services to call you. It's important to understand that just because robocalls are illegal, it does not mean they won't happen. Service providers working legally will acknowledge your decision. However, those that work illegally, such as scam callers, will call you regardless. To them, the risk of calling you is outweighed by the potential profit.
What the TRACED Act and the Do Not Call registry allow you to do is seek compensation if you end up receiving a spam call. It's still up to you to create a legal dispute against the company that called you. Continue reading to learn how to do just that in a few minutes using DoNotPay, the world's first robot lawyer.
How to get revenge on robocalls and get compensation using DoNotPay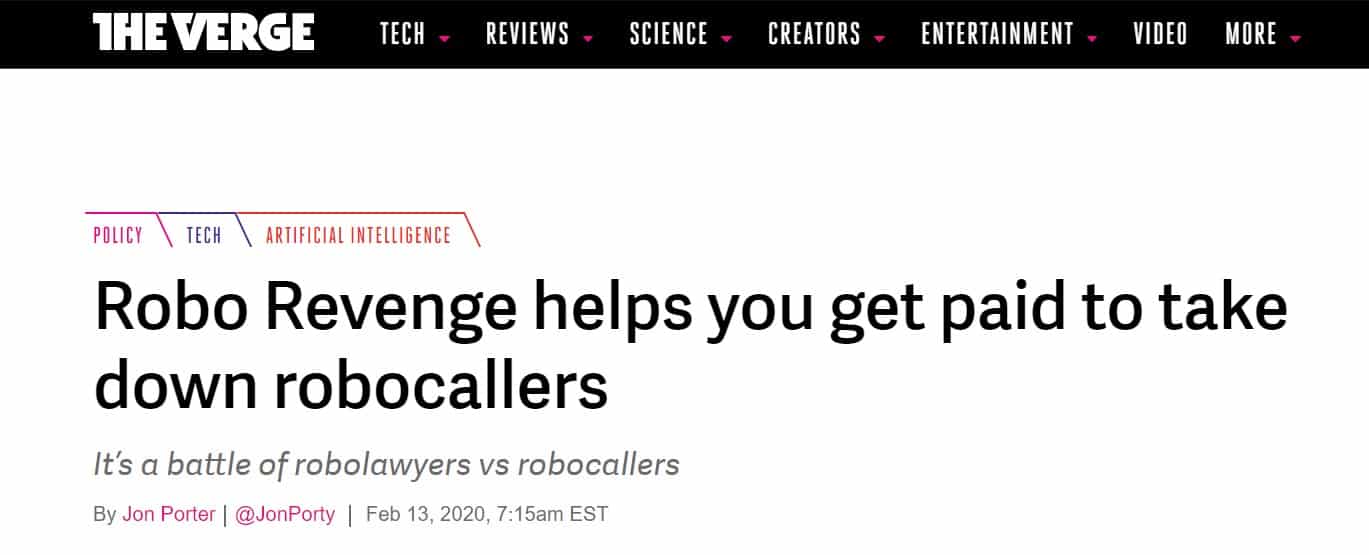 There are many services, both government and private, offering to filter and report spam calls for you. However, DoNotPay is the only method currently available that can help you easily fight back and get your money's worth for the inconvenience. Don't just take our word for it, check out what The Verge had to say about DoNotPay's latest feature, Robo Revenge. Here's how it works:
Use the DoNotPay app through the

web version

Use the app's option to register on the "Do Not Call" list

When you receive a call, provide the virtual card payment information

Once the scammers attempt to charge you, DoNotPay will have their information

Now use the "Robo Revenge" option to send them a demand letter for compensation
If they refuse to pay up, you can sue the company service provider in small claims court using DoNotPay, using the information we gathered from them.
Are all spam calls illegal?

Not all spam calls are illegal, and this is what confuses most people. However, calls that offer you a paid service or subscription and asking you for payment information are most likely illegal. It all boils down to whether you are familiar with the provider company and whether or not you ever agreed to be called by giving away your number in any way.
Not Illegal
Illegal

Certain government-approved studies and polls

Automated calls from services you subscribed to and provided information willingly

Informational messages directed and of interest to you, such as canceled flights, rescheduled appointments, etc.

Debt collector calls

Any call masking itself as informational that offers to sell you products or services which you didn't consent to

Calls with numbers masked to resemble numbers of high importance,

such as government numbers

Calls asking you to provide your payment information
How to recognize and handle spam phone calls?

When you get called by an automated message, and you're unsure of its intent, never follow the instructions provided. The automated voice may tell you to, for example, "press 2 to cancel service". Most people will rush to click it, while the actual command might do something else entirely. Instead, hang up and report the number. Then use DoNotPay to file for compensation.
If you're on a call with a provider asking you to give out your credit card or other payment information for whatever reason, it's most likely a scam. Exceptions apply only if you remember agreeing to have such a service provided to you. If you feel like you're being taken advantage of, tell them you'll think about it and ask for a number on which you can call back later. If they're hesitant to provide a callback number and push for the sale immediately, hang up and report them right away. Common scams of this sort include, but are not limited to:
Calls claiming they are from your bank and urgently need your payment information for any reason —

Actual bank representatives will not need for you to provide the information, they will already have it. Instead, they might instruct you to give them permission to move forward. If you're still unsure, ask for a reference number for your case and tell them you will call back. If they refuse to comply, you'll know you're talking to a scammer

Calls claiming you've won a prize —

Even if you do remember entering a competition to win something recently, you should not be required to give away your billing information to receive your prize. Instead, ask if your P.O. box (even if you don't have one) is sufficient for sending the prize or if you can pick it up in person. If the answer is no, then you're dealing with a scam. If the caller claims you won a certain amount of money, know that these prizes are usually paid through vouchers or checks that you need to pick up in person.

Calls claiming they are from popular subscription services —

These callers introduce themselves as representatives from popular recurring services such as Netflix, Amazon Prime, Spotify, and similar. They usually claim there is something wrong with your account and ask for you to "confirm your method of payment" by giving them your billing information. In actual cases when this happens, the representatives will never demand you provide them with information on the call, but rather instruct you on how to fix the issue yourself, usually online. To double-check, ask them how you can do so yourself or tell them you're busy and that you'll call them back. If they push to "fix the issue immediately", hang up and report them
I never gave them my number, how did they find me? Should I even answer these calls?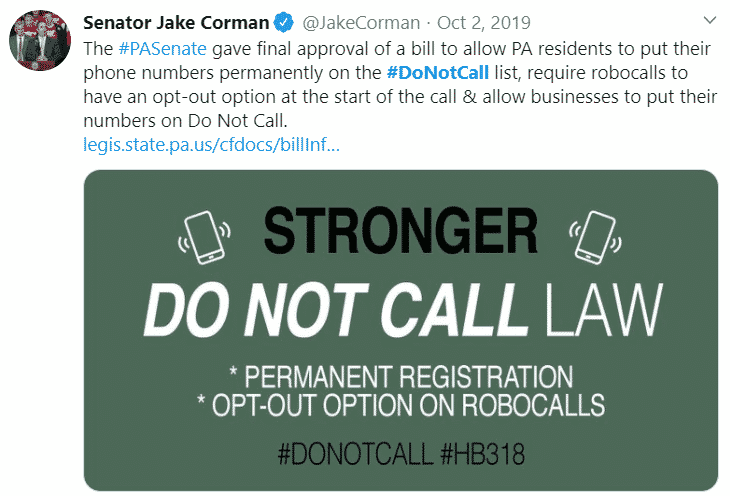 This is a common question victims of spam calls ask, especially when consulting their cell phone service providers. There are many ways a service provider might have gotten a hold of your number. Here are some common examples of how that happens without you knowing:
You willingly gave out your number one time to a provider, not knowing you thereby consented to future contact. This is usually done by verbal agreement on calls or written agreement on services like marketing surveys, for example

You used your number to register for a website or service that keeps the right to forward it to other providers. This is usually underlined in their terms and conditions, something most people don't read fully

They found the number publicly linked to your social media profile, such as Facebook. Remember to hide this option in the settings.
Just because you don't remember giving out your number, it does not necessarily mean it was obtained illegally. You can always call your service provider and ask for additional help protecting your number. They may be able to assist you but are not legally required to protect you. The way to protect yourself is by signing up for the official Do Not Call government list. That way, you have legal guarantees that help you filter out or get compensated for robocalls. You can do all of the necessary steps easily using DoNotPay.
DoNotPay Protects Your Privacy and Finances
Sharing your credit card details online comes with certain risks, and it's getting more difficult to tell good and bad websites apart. With DoNotPay's virtual credit card generator, you will be able to protect your identity and bank account from cyber scammers.
Whenever you run into a suspicious email or website, generate a virtual credit card and proceed without worries. Our virtual cards also work like a charm if you want to avoid automatic payments after free trials.
That's not all DoNotPay can do

Battling spam calls is one of many uses for DoNotPay. The app can also save you time and money with features such as:
Challenging traffic tickets

Contesting speeding tickets
If you like what you see, there's plenty of similar FREE content on the DoNotPay learning center page.