The FCC guide on dealing with robocalls

Over 60% of complaints the Federal Communications Commission (FCC) receives annually are about unwanted robocalls or spam calls. The numbers shown in their official report on the matter are shocking:
Over 200,000 customer complains per year

Around 50% of all mobile traffic in the U.S. are scam calls

An estimated 47 billion spam calls were received in 2018
Robocalls aren't just annoying—they can be dangerous too. They cost Americans as much as 10 billion dollars per year, making them highly effective scams. These alarming figures have made them a top priority for the FCC and mobile phone carriers to handle.
How to block spoofed calls legally
Turn your robocallers into cash, and earn up to $1,500 per robocall
The problem of robocalls is actively being looked into, and new legislation is being passed. As of 2020, the Telephone Robocall Abuse Criminal Enforcement and Deterrence, or TRACED Act, has been put to work. The bill aims to give new methods of protection, particularly to those who register their phone number on the national "Do Not Call" database. By adding your number, it officially becomes illegal for unsolicited services to call you. If a company disregards your choice not to receive said calls, it risks being fined. You can even sue for damages for up to $3,000. Exceptions are made for certain government-approved numbers and any service you subscribe to willingly.
Although it sounds good on paper, the reality is that this will only stop callers who are working legally. Illegal callers either won't care that your number is blacklisted, or they won't know you're on the list. To them, the risk of calling you is outweighed by the potential profit. On top of that, they're counting on people just ignoring them and not having time to report or sue them.
How to sue spam callers and get money for the inconvenience

Most people don't want to or don't have the time to challenge robocalls—they just want to be left alone. However, until spam callers start taking significant financial losses, we can't expect the calls to stop. That's why we created Robot Revenge, the newest feature of DoNotPay. This app will help you to sue the unsolicited callers in just a few minutes, from your phone or computer. There's no need to do anything manually or consult a lawyer. Here's how easy it is:
Access DoNotPay through the

web app

 

Using the app, add your number to the "Do Not Call" list

The next time you receive an unwanted call asking for payment information, give them the virtual card details

When the scammers try to charge the card, DoNotPay will get their information

Now use the "Robo Revenge" chatbot to send out a letter requesting compensation from the callers
If they refuse to compensate you, DoNotPay can sue them in small claims court using the gathered information. The app will do the necessary legal preparation within minutes.
How the FCC and cell phone carriers deal with call spoofing

Robocalls aren't just a top complaint to the FCC. Mobile service providers deal with issues caused by them all the time. Customers want to know who is calling them and how they got a hold of their number. The reality is that no one can answer these questions. The best service provider can do is offer a solution to the problem. That's why many carriers have put out or endorsed apps that filter spam calls. They're also actively working with the FCC to target and take out spam callers from the source. With the information they gather, they also look for solutions to stop them in the future.
The FCC is also pushing for service providers to have more transparency. They want to know where the call is coming from and who the number belongs to before it is allowed to reach a customer. Although well-intentioned, some consumers are questioning how this free flow of information may affect their privacy.
Examples of known spam you should be aware of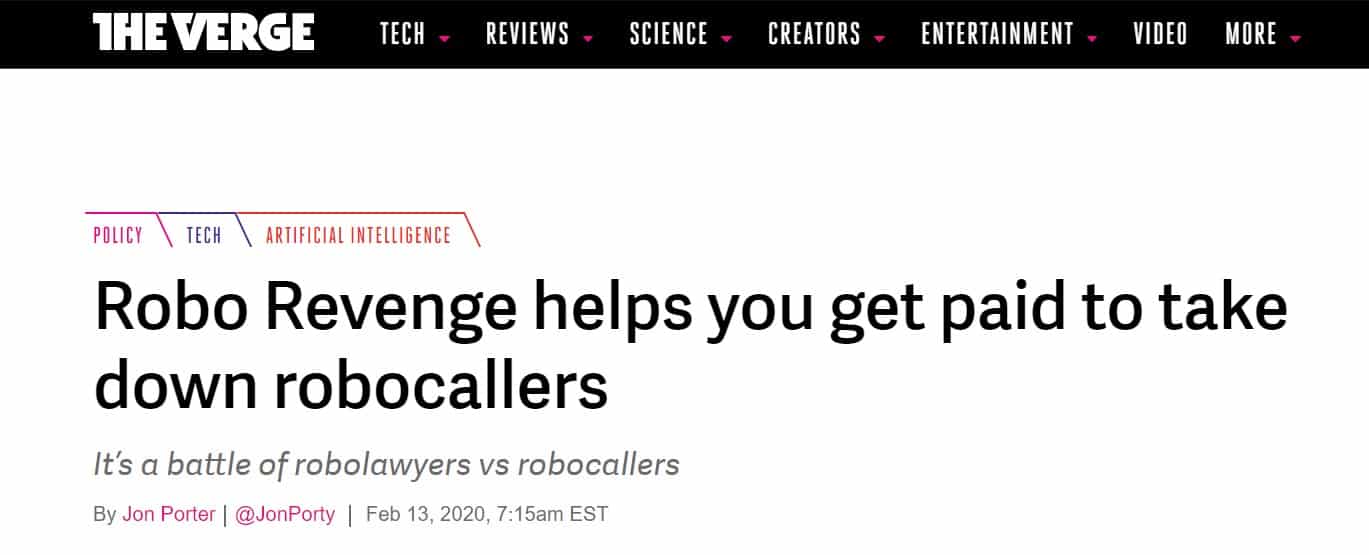 Remember, even if you do everything to protect yourself, robocalls are constantly adapting and finding new ways to reach you. Recognizing spam calls is equally as important as setting up protection. Here are some frequent spam calls you should be aware of:
| | |
| --- | --- |
| You won a prize | The caller will typically claim your number was randomly or otherwise selected to win an award. They'll ask you to provide them with personal information like bank info, document numbers, addresses, and similar. Then, they'll use that information to charge your account or send a bill for a service to your address. Remember, monetary awards are never paid in cash. They're handed to you by voucher, check, or money order. Always ask if you can pick up the award in person or if they can send it to your P.O. box (even if you don't have one). |
| Bank representative impersonators | In these scams, the caller acts as if they're representatives of known banks. They claim there is a problem with your bank account. To gain your trust, they might give out your personal information by asking things like "Is this so and so, living in so and so city/street". If you're on this type of call, always check if your credit cards are still in your possession. Chances are they're reading off a stolen card. They'll try to trick you into giving away payment info such as security codes, authentication questions, or similar, and later charge your account. With these calls, always ask for a reference number and see if you can call them. If they refuse, it's likely a scam. Hang up and call the actual bank number to secure your account, then report the scam. |
| Popular service customer representatives | When you get a call from someone claiming they represent a popular service such as Netflix, Amazon, Spotify and similar, it should raise a red flag. Unless you've had a recent inquiry, the services will not call you on your phone number. They will email you first and instruct you to contact them. Scammers typically claim there is an issue with your account, and they need to confirm your method of payment to fix it. Actual customer service reps from these companies will never ask you to provide the information. In the case of actual account issues, they'll guide you on how to fix the problem yourself. To make sure, always ask if you can call them back when convenient. If they refuse, it's likely a scam. Call the actual customer service line to check your account and report the number. |
The best tips for handling robocalls according to the FCC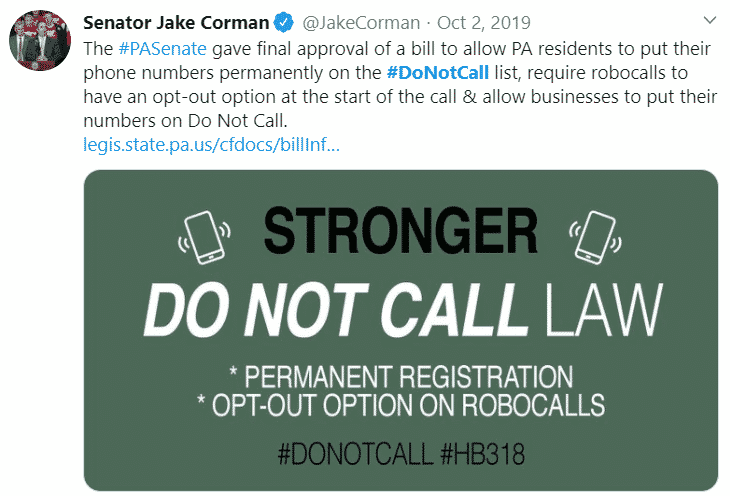 Scam calls come in all forms and evolve just as quickly as solutions to them. There are no 100% scam proof methods to protect yourself. Here are some tips from the FCC on how to recognize and tackle unwanted calls:
Add your number to the national "

Do Not Call

" list to gain legal rights

If the caller claims they're calling on behalf of a known service, such as a bank, don't give information on the call. Instead, hang up, call the official customer service number, and inquire about the call you received

To check if the caller is trying to trick you, always ask if you can have a contact number and tell them you'll call back. If they refuse to give you one or push you to stay on the call, hang up and report them

If you answer and the call is an automated IVR message (robocall), do not follow its instructions. Hang up instead. The voice might say things like "Press 2 to unsubscribe" or "Say

Stop

to cancel this service". People rush to do this without realizing there is a hidden part to the recorded message, that actually makes them consent by following the instructions

Imposter numbers exist. Just because a number looks local, does not mean it is

If you feel that you've been a victim of a scam, immediately report it to the police

Check with your cell phone service provider if they have or endorse any app that filters spam calls
What else can I do with DoNotPay?

DoNotPay is the future of handling small legal cases. Check out the other ways it can save you time and money:
Challenging traffic citations

Disputing speeding infractions
If you wish to learn more about similar self-finance and legal topics, check out the FREE DoNotPay learning center.