How to Fight Cardholder Services Robocalls
Robocalls can be useful in many situations. However, they can also be quite annoying and even get you in trouble, as there is an increasing number of robocall scammers who are looking to wrong people. According to the Federal Communications Commission, there are hundreds of people who report robocall scammers that impersonate banks and credit card company officials every month. Have you, too, been a victim of one of these automated calls?
Among other robocalls from alleged credit card companies, those coming from Cardholder Services have caused quite some trouble to a lot of people. But there's no need to worry about anything—DoNotPay is here to help you fight back against robocalls and even get revenge if they've already wronged you. 
What Are the Most Common Uses of Robocalls?
In many cases, robocalls are not only legal but also efficient. They are often made as part of a political campaign to pass the message from an election candidate to the public. They come in handy for telemarketing purposes, too. Other common uses of robocalls include the following:
Public service announcements

Appointment reminders

Charities asking for donations
Robocalls are made to deliver a pre-recorded message to the greatest number of people possible. Robocallers use special software that can dial about a million phone numbers in an hour, which they can buy both from legit brokers and shady operators.    
What to Expect if You Get a Call From Rachel From Cardholder Services?

The first thing you should know about Cardholder Services robocalls is that these scammers usually spoof numbers to make the call look like it's coming from your neighborhood. The number may just include your local area code or even be similar to your own. 
That way, the fraudsters behind this call manage to hide their identity and their true location, so you can't track them. Well, at least not on your own, but that's why you have DoNotPay at your disposal—our app can help you get revenge on robocalls in just a few steps.
If you fall for the scammers' trick and make the mistake of picking up the phone, you can expect to hear the following message:
"Hi, this is Rachel from Card Services calling about your credit card account. It appears that you are now eligible for a significantly lower interest rate on your account. However, this offer is about to expire, so please press 1 now to be transferred to a live representative who can assist you in securing your lower interest rate."
Another option is that fraudsters offer government funds to help you eliminate your debt. But, as you might've expected it, such a huge favor comes at a price—they usually ask people to make an initial payment of about $500–$20,000, depending on the service offered.
In addition to Rachel, you may also hear from other alleged representatives, including Anne, Micheal, Heather, and Tiffany.
Are Robocalls From Cardholder Services Illegal?
Yes, robocalls from Cardholder Services are illegal, which is why you shouldn't trust anything that the person on the other end of the line says. These fraudsters only contact you to try to steal your money or your credit card data, such as the card verification code (CVC), Social Security number, your bank account details, and similar. So, never reveal any of your sensitive information if you want to protect yourself from these and other robocall scams.
What Is the Difference Between Legal and Illegal Robocalls?
Even though robocalls from Cardholder Services are illegal, that doesn't mean that all automated calls are. Not only are some robocalls legal, but they are even highly recommended to take, as neglecting them can cause you trouble. To help you differentiate between legal and illegal robocalls, we suggest that you take a look at the following crucial points:
| | |
| --- | --- |
| Legal Robocalls | Illegal Robocalls |
| Politician campaign robocalls are legal. In some cases, they can't even be blocked, so even if you want to avoid them, you may not be able to. | If a robocall tells you that you've won a prize, you shouldn't believe it, as this is always an illegal call. |
| Companies that ask for customers' written consent are allowed to make robocalls to contact these customers about anything they want. | When you receive a robocall from an unknown company, and it tries to sell you something, you should know that this is illegal to do, so don't fall into their trap. |
| Service providers can legally make robocalls about anything regarding your subscription if you were the one to give them your phone number.  | Some robocalls might ask you to reveal your personal information, which is almost always illegal to do, so be extra careful if you receive this type of automated call. |
| People who carry out government-approved studies can use robocalls to contact as many people as possible to ask them to participate in the study. | The number that appears on your caller ID could be spoofed to look like it's coming from a reputable institution. |
| Charities are allowed to call people via robocalls to ask them for donations.  | Robocallers that want you to reveal your credit card information are, in most cases, scammers looking for a way to fool you, so you should never reveal such sensitive data without careful consideration. |
| If you are among those people who struggle with paying bills, you may have an unsettled debt. In this case, you can expect a debt collection agency to make robocalls about your debt progress.  | Be on alert for scammers who only impersonate debt collectors. Their goal is to steal your money, and they'll do whatever they can to achieve that goal. One of the things they often do is offering to lower your bills if you send the money into a given bank account. |
Can a Robocall Lower Credit Card Rate?
No, it cannot. You may have already received quite a few card company robocall scams, but you seem to take the wrong step each time—somehow, the scammers manage to trick you into believing that they can help you. The following tips will come in handy to help you do the right thing next time you face these unwanted calls:
Hang up

If you receive a robocall from Cardholder Services or any other alleged credit card company that offers you to lower your credit card rate, the smartest thing to do is to hang up the phone and leave no room for the fraudsters to scam you. 

Don't press anything

In case your curiosity gets the best of you, and you continue to listen to their pre-recorded message, at some point, you will hear the instructions telling you to press #1 on your phone to be patched to a real person. Never press any buttons on your phone! Any sign of interaction can only get you into even greater trouble. They are much more highly likely to call you again and more frequently if you press any command. 

Be skeptical about everything they say 

Whether they offer their services for free or they want you to pay a fee first, don't expect them to do any of the things they promise. So, even if you haven't hung up the phone by the time they ask for your credit card or bank account number, it's not too late to save the day—hang up the phone then instead of giving them any of your sensitive info.

Block the number

If you begin to feel harassed, one of the ways to

stop robocalls

is to use a

robocall blocker

to intercept unwanted numbers on your phone. Next time you receive an automated call from Cardholder Services, write the number down. You can then add it to your list of blocked numbers on your call-blocking device. This is in case the scammers call you on your landline. If you receive unsolicited calls on your mobile, you can install a call-blocking app. You can also talk to your phone carrier about the call-blocking options that they have on offer.
Put Your Number on the Do Not Call List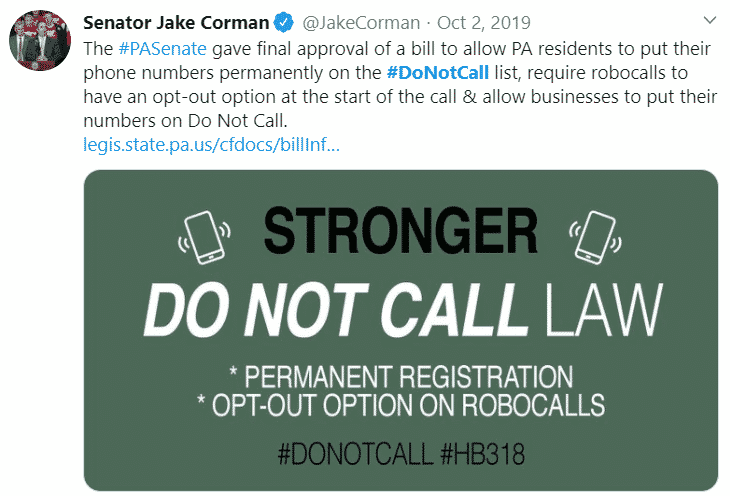 People often complain about legal robocalls, let alone the illegal ones. This technology is useful for the one calling, but it can be rather annoying for those who receive robocalls too frequently, in which case it is time to take action to stop them. The situation becomes even more intricate if scammers, such as those behind Cardholder Services, are on the other end.     
To save yourself some trouble in dealing with these fraudsters, you should start by following the FCC's guide on dealing with robocalls—register your phone number on the National Do Not Call List. Even though the registration process is quite simple, it won't hurt to check if your number is on the Do Not Call list to be on the safe side. Here's how you can make sure you've completed the registration successfully:
Dial 1-888-382-1222

Dial 1-866-290-4236 to call via TeleTypewriter
In addition to confirming your registration, it's also advisable to take a look at the Do Not Call exceptions. In case you still continue to receive unsolicited calls after you've checked everything, you may be tempted to think that the list has expired in the meantime. The crucial thing to remember about this national registry is that there's no such thing as Do Not Call expiration date, so your number will remain on it for as long as you want. 
Do Not Hesitate to Report Cardholder Services Robocalls
The Do Not Call list won't necessarily be enough to protect you from Cardholder Services robocalls, or any other unwanted calls, for that matter. Fraudsters often find a way to get around rules, so you should be prepared to take the next step if need be—report robocalls to the Federal Trade Commission. When the time comes to file a robocall lawsuit to get revenge for what these scammers did to you, you can rely on DoNotPay to give you a hand.
The problem with reporting Cardholder Services is that the scammers behind these robocalls always spoof the numbers. In order to report a robocall, you need to know the exact number from which you're getting these calls. You might not be able to fulfill this basic condition if the company used a different number each time they called you. But that doesn't mean that there's room for panic—DoNotPay has got you covered, and here's how.
Let DoNotPay Help You Get Revenge if You Get Scammed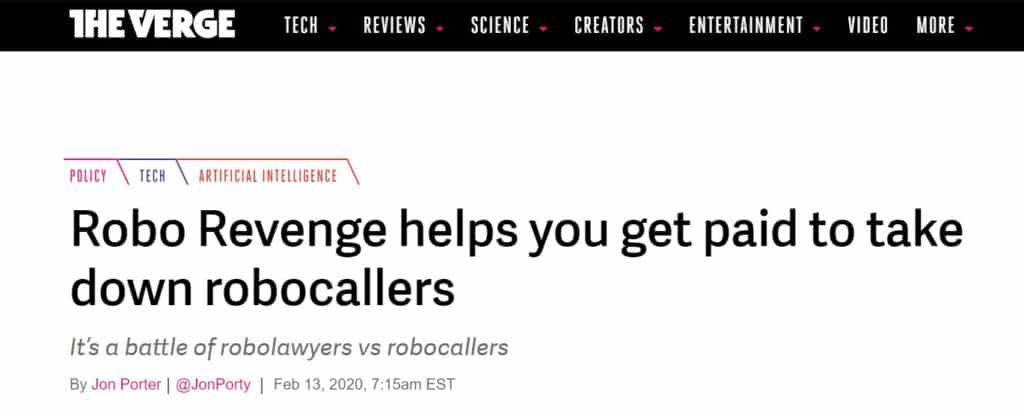 We understand how frustrating it is just to receive robocalls too frequently. The frustration grows even stronger if you somehow fall into scammers' trap and let them wrong you in any way. Whether they manage to steal your money, get your financial information, or any other sensitive data, you shouldn't just let it be. 
We believe that you should always do whatever you can to get the justice you deserve, which is why we've created an efficient solution for robocall-related issues—our Robo Revenge option. DoNotPay allows you to get robocall revenge and sue robocallers for up to $3,000. 
Even if they didn't steal that much from you, we understand that you want to make the fraudsters pay for what they did as soon as possible. That's why our solution is straightforward and requires you to take only a few simple steps:
Log in to your DoNotPay account via the

web browser

Select

Robo Revenge

option

Register your number on the

Do Not Call list

Give the robocallers the virtual credit card number instead of your real info when they ask you to provide your credit card details

Use DoNotPay to gather all the information you need to file a complaint against the fraudsters

Sue the scammers with the help of DoNotPay if you're not sure how to go about it yourself
Here's How Robo Revenge Works
As you can see, using Robo Revenge doesn't take much time or effort. The very process behind this solution is quite simple, too. To understand how exactly our app helps you get justice, you only need to be familiar with the following crucial points:
The

free virtual credit card

that we can give you will not be connected to your real card, which means all your real sensitive information remains fully protected from start to finish

Even though the virtual credit card number is randomly generated, it will look just like a real card number, making it impossible for the fraudsters to see the difference. That's why

your scammers will try to take the money off your bank account, leaving all the information we need to figure out who and where they are

You can use the details we get to file a complaint against these fraudsters

You can also rely on DoNotPay to generate a demand letter for you if you find it more convenient
What Can Be Done to Prevent Robocalls?
Do you want to avoid facing robocalls in the future? Luckily, there are a few things that you can do to protect yourself from unsolicited calls as much as possible. No matter how careful you are, scammers might still find a way to dial you, but at least you can reduce the risk of that happening. Here are some tips to keep in mind:
Put your phone number on the

National Do Not Call List

as soon as possible and check your registration

Start using another, unlisted phone number

Be extra careful who you give your phone number to

Be even more careful with your financial information to make sure you avoid severe

credit card issues

Never accept any offers that sound too good to be true, whether it's a trip, an enormous amount of money, or something else
Rely on DoNotPay in Other Problematic Situations
Scammers who impersonate representatives of credit card companies and try to steal from you can cause you quite some trouble, which is why we are here to help you deal with them. Unfortunately, we know that there are probably several other everyday situations that you may need help with. Don't worry—DoNotPay is here to get you the justice you deserve whenever someone wrongs you. 
Whatever you need help with, your part of the job is minimal—open our app in the web browser and choose from our wide range of services, including:
Fighting your speeding tickets

Disputing traffic tickets