Need a robocall blocker? How to stop robocalls for good!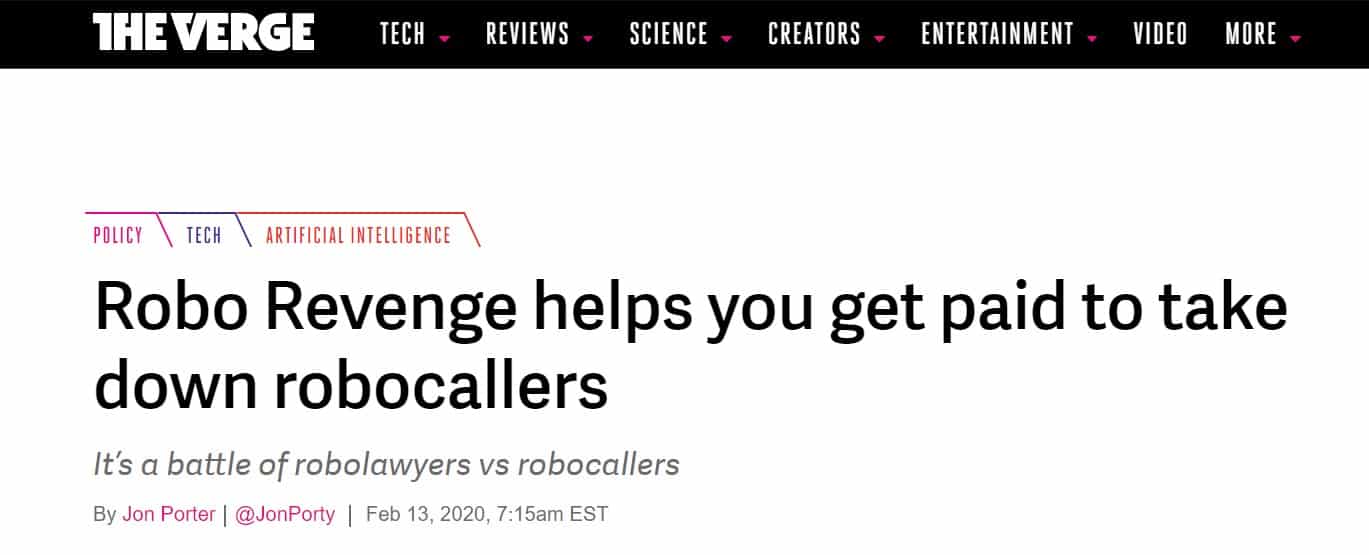 According to research done by First Orion, nearly half of all incoming phone calls in 2019 have been scam calls. In the U.S., over 4.7 billion robocalls were registered in January of 2020 alone, a 4% increase since December 2019. It's gotten so bad that more than half of all calls from unknown numbers go unanswered. Instead of picking up, people have begun ignoring calls and searching the numbers up online before deciding whether they should call back or not. The #1 listed reason for this trend? Robocalls. These scammers aren't just annoying—they're dangerous too, costing Americans nearly 10 billion dollars in 2019.
Robocall blocking 101 — protect yourself
As of December 30th, 2019, a new bill has become public law—the Telephone Robocall Abuse Criminal Enforcement and Deterrence, or TRACED act for short. The act allows you to legally request your number be put on a "Do Not Call" list. Once you do so, it will become illegal for the majority of these services to call you.
While this law is a step in the right direction, it still doesn't guarantee the calls won't happen. Some spam companies will happily risk calling you anyway, counting on the potential profits outweighing any penalties they might endure. Other companies, especially scam operations, won't even know your number is on the list. They won't have access to that information since they're working illegally and don't care anyway.
Apart from new legislation taking place, plenty of third-party solutions, such as call filtering apps supported by mobile carriers, have come out. Unfortunately, it has become apparent that robocalls will not stop unless companies operating them start taking major losses. Luckily, there is finally a way to fight back.
How to sue robocall providers and get money for your inconvenience
Yes, you read that correctly—not only can you fight back annoying robocalls, but now you also have the opportunity to profit from them. Assuming that your number is on the "Do Not Call" list, the TRACED act allows you to sue companies that spam called you. Up until this point, the process was too troublesome for most to be bothered with it. In order to create the lawsuit, you needed to:
Get hold of your phone records

Find information on the company that called you

Pay a lawyer to create and file the dispute for you
Now the entire process can be done for FREE in just a couple of minutes on your phone or computer. Introducing Robo Revenge, the newest feature of DoNotPay. The tech portal Gizmodo reported on DoNotPay's latest feature, stating the app can help you sue for up to $3,000 in damages for unwanted robocalls. Here's how it works:
Open DoNotPay through the

web app

Register your number on the "Do Not Call" list through the app

The next time you receive a call, give your virtual card payment information

When the scammers attempt to charge you, DoNotPay will get their information

Use the "Robo Revenge" option and let the app send a dispute letter demanding compensation
If the provider refuses to pay up, you can use DoNotPay to sue them in small claims court using the information gathered from the attempted transaction. The app will do all the necessary preparation for you within minutes.
How to block incoming robocalls on your iPhone or another device?

Most people don't want to deal with robocalls—they'd rather prevent them. There are many services, such as phone apps, offering to filter out robocalls. These apps come in forms such as:
Free

One time payment

Subscription service

Part of your data plan
Most of the apps are third-party, but some of the solutions are created or endorsed by mobile carriers. Robocalls are among the top complaints cell phone service providers receive. As a result, not providing solutions for robocalls has become a frequent reason people switch carriers. Solutions provided include, but are not limited to:
Options to block numbers

Crowdsourced lists that people update with information about numbers and reasons for calls

Prevention of all known robocall numbers from calling your number

Redirection to voicemail or rejecting calls from all numbers not in your contact list
These solutions can be useful in minimizing spam, but none of them can guarantee 100% protection. This is why we strongly recommend using DoNotPay to register your number on the Do Not Call list and potentially cash in on unwanted calls.
Recommended call filter apps and services

Name
Features
Service provider
Solutions provided
iOS
Android
AT&T Call Protect

Free

Offers paid version

Only for AT&T subscribers

AT&T Mobile carrier

Blocking known spam calls

Reporting spam calls

Manually blocking numbers

Yes

Yes

Hiya

Free

Offers paid version

Not limited to mobile carrier

Hiya

Spam call detection

Reporting spam calls

Manually blocking numbers

Phone number lookup

Yes

Yes

Truecaller

Free

Offers paid version

Not limited to mobile carrier

True Software Scandinavia AB

Identifying known spam calls

Reporting spam calls to a public list

Lookup phone numbers

Yes

Yes

RoboKiller

7-day free trial

Monthly or annual membership prices vary by subscription

TelTech Systems

Auto-filtering known spam calls

Reporting spam callers to a public list

Robot answering with pre-recorded messages to waste scammers time

Yes

Yes

Nomorobo

14-day free trial

$1.99 monthly subscription

$19.99 annual subscription

Telephone Science Corporation

Real-time spam call filter

Manually block calls

Public list of spam callers

Listening to blocked calls

Yes

Yes
Are all robocalls illegal?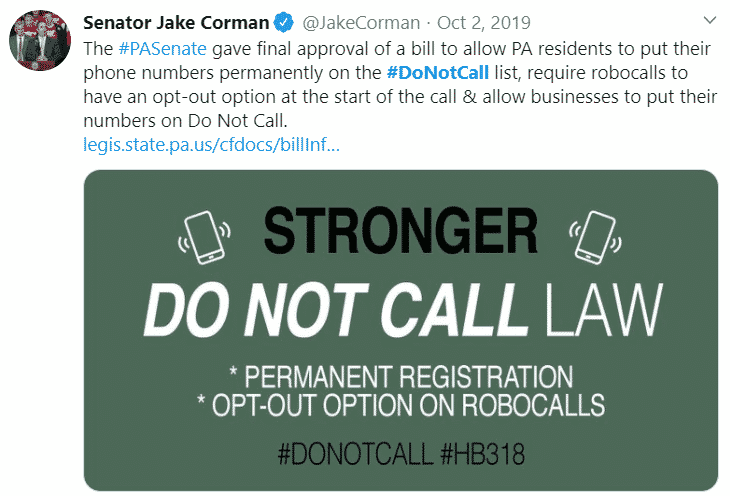 Although equally annoying and unwanted, not all robocalls are illegal. Certain types of government-approved service numbers can call you, regardless of whether your number is on the "Do Not Call" list or not. The most common illegal calls are those trying to sell you something and pushing for payment information. Unless you agree to be called by a specific company regarding product sales, you could use DoNotPay to sue them and try to get money from them. Here's a quick table breakdown:
Not illegal
Illegal

Government-approved polls and studies, such as for political campaign or public opinion research

Automated calls from services you willingly subscribed for until you choose to unsubscribe

Informational messages of personal interest, such as canceled flights, rescheduled doctor's appointments, etc.

Informational messages of public interest, such as public service announcements

Calls from your mobile phone carrier regarding your services

Collection agency calls

Unconsented telemarketer calls pushing for payment information

Calls with imposter numbers, especially those of high importance,

such as official government numeration

Automated messages offering subscriptions or services

All forms of scam for obvious reasons
What else can DoNotPay do?

Dealing with spam calls is just one of the features of DoNotPay. The app can help you handle situations such as:
Contesting traffic tickets

Challenging speeding tickets
There's plenty of similar educational content available for FREE at the DoNotPay learning center.