The national "Do Not Call" list is useful, but not the best solution for complaints against robocalls

Annoying telemarketing calls are not a new thing. People have been receiving them since landline phones became a part of our daily lives. It didn't take long for the FTC to start getting complaints about them. In 2003, they introduced the "Do Not Call" registry to the public, as a means to stop unwanted calls from coming through to customers. While the solution was promising at the time, it was too early for it to predict the rapid increase in mobile phone and internet usage. Now, while still serving a legal purpose, the "Do Not Call" list is nearly powerless against the rise of spam calls, particularly robocalls.
What is the "Do Not Call" registry, and what does it do?
Turn your robocallers into cash, and earn up to $1,500 per robocall
The national "Do Not Call" registry (or list) is a public database of over 220 million numbers. Those who are registered on it are declaring they don't want to be disturbed by telemarketing and similar sales calls. The list does not display the names, addresses, or even the type of phone number (landline or mobile)—only that the numbers wish not to be called. If a company decides to avoid this warning, the individual and the state could sue the company for damage. Being on the registry is the first step for customers to obtain legal rights against these unwanted calls.
How to register your number on the "Do Not Call" list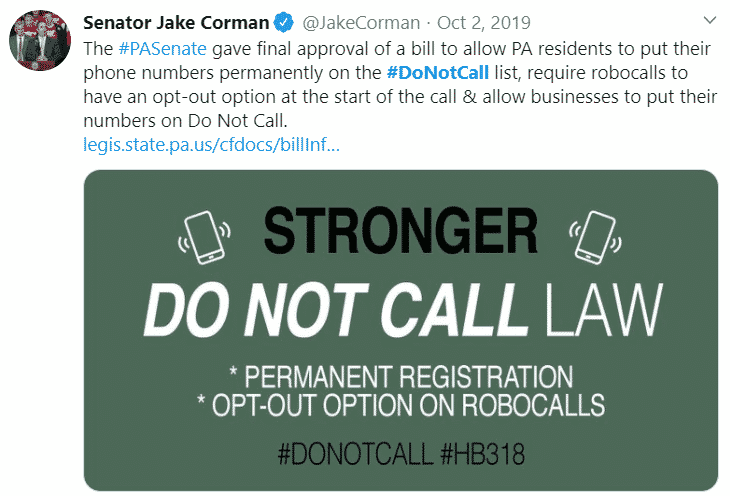 Registration is free and only takes a few minutes to complete. Once your number is on the list, it stays there permanently, unless you specifically ask for it to be taken off. There are three ways to add your number:
Online —

Register it

at this link

Via Phone —

Call 1-888-382-1222

TeleTypewriter —

For the hearing impaired 1-866-290-4236
When applying online, you can register up to three numbers at a time. If you wish to apply via phone call, you have to call separately from each number you wish to add to the list.
The most powerful tool against unwanted calls

Despite protection methods like the "Do Not Call" registry and third-party solutions, unwanted calls remain the biggest source of complaints to the FTC. They received 5.4 million complaints against unwanted phone calls in 2019 alone, 71% of which were about robocalls. Since the beginning of 2020, a new bill called the Telephone Robocall Abuse Criminal Enforcement and Deterrence (TRACED) Act was introduced. The legislation aims to give phone users more legal leverage against spam calls. It also insists on better coordination between government agencies and phone service providers in tackling these calls. 
However, one entrepreneur was able to see the flaws in these efforts and produce a more effective solution. Joshua Browder, our company's founder and CEO, is certain the calls won't stop unless the companies providing them start taking financial losses. That's how he got the idea for our app's newest feature, Robo Revenge. With it, DoNotPay can offer customers the chance to quickly and easily file for unwanted call compensation of up to $3,000. Vice News reported on the new feature, giving Joshua and the DoNotPay app praise for once again finding simple solutions to small legal matters.
How to use Robo Revenge to get compensation for unwanted calls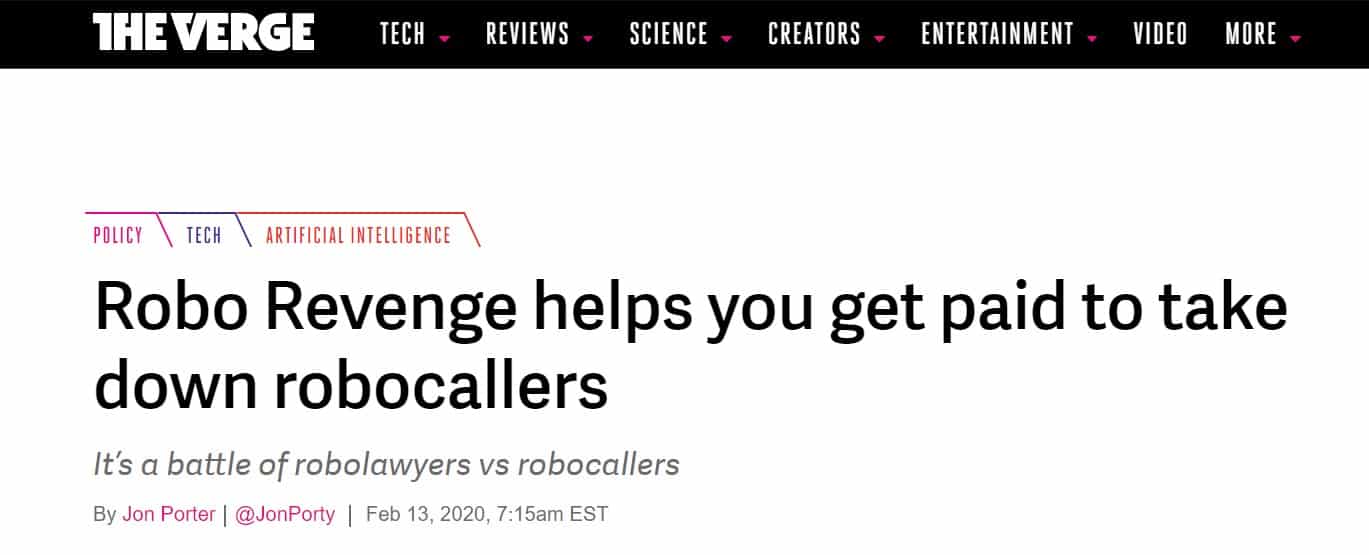 Companies that make spam calls, particularly robocalls, often work outside the law. They're counting on the fact that people don't have the time and energy to pursue legal action against them. It used to be that, in order to get legal assistance, individuals had to:
Somehow find out who called them

Bring the information to a lawyer and create a legal case

Hope that the compensation they receive is worth the effort and money they spent
It's easy to see how one might get discouraged from doing this, and illegal call companies are using this to their advantage. Now, with Robo Revenge, the process has become entirely FREE and can be done in just a few minutes on your phone, tablet, or computer. Here's how to do it:
Use DoNotPay through the

web app

 

Put your number on the "Do Not Call" list through the app

Once you receive a spam call asking you for payment information, give them the virtual credit card

When they attempt to charge you, they will get nothing and instead provide their information to DoNotPay

Now open "Robo Revenge" and let it automatically generate and send a compensation demand to the company that called you
If the service provider chooses to ignore your demand, DoNotPay can help you sue them in small claims court using the gathered information.
Why is the "Do Not Call" list so powerless against robocalls?

In 2015, the FTC called the biggest known provider of robocalls to testify under oath about his operations. They were hoping to crack down on the biggest robocall scheme and put an end to it. To their surprise, the accused, Aaron Michael Jones, was very cooperative. Not only did he not deny doing anything illegal, he fully understood what he was up against and answered truthfully to every question. He provided the FTC with all the facts and numbers they asked about his operations. He also mentioned that, at the time, he had exclusive access to the computer program used to generate these calls.
The FTC thought they had everything they needed on Jones and prepared a lawsuit. So how is it that robocalls are not only still alive, but have been increasing?
What the government quickly realized when talking to Jones is that he didn't care that he was working illegally. To him, the risk of getting sued was always outweighed by the potential profit. He only rented the software to other companies — he didn't regulate what the robocalls were being used for. Companies that use illegal robocalls all operate under this same mindset. As long as they're making a profit, they'll pay whatever fine is thrown at them. Now imagine if every unwanted call was met with a claim of up to $3,000 — which is exactly what Robo Revenge intends to do.
What is being done to prevent unwanted calls?
There is no doubt that most customers would be the happiest if the calls just stopped coming in the first place. Having in mind how easy it is to generate a new (or mask an existing) number, this has proven difficult to achieve. 
To combat this issue, some mobile phone apps and cell phone service providers offer their users to filter out calls using crowdsourced lists. If you're using their service, your phone is protected from all known spam calls in their existing database. This list also gets updated regularly as users receive and report new spam calls.
Both government agencies and private phone companies are under fire from customers about fixing the issue of unwanted calls. The FCC reports that 60% of their customer complaints are about unwanted calls. The number of complaints on the same topic is high with cell phone service providers. Some customers even leave networks that don't provide a solution to this problem.
Under the TRACED Act, the FCC and phone companies are partnering under what is known as the SHAKEN/STIRN standard. What this agreement does is makes phone service providers double-check a number before its call is allowed to go through. To give an example, let's say that a number using a T-Mobile numeration is calling a Verizon customer. Here's what happens:
Before the T-Mobile number is allowed to connect to the Verizon network number, it must be verified as legitimate by its originating carrier first

When a call begins, the network receiving the request knows it can trust the number to go through

Networks exchange this information in real-time as the call is being attempted

If necessary, the other networks may report the number, even if the origin network confirms its legitimacy

If the number is not marked as verified or reported by the others, the call will be filtered out
Although this method clearly has its upsides, it's also been met with criticism by customers. Many of them are concerned that this will eventually lead to a total lack of privacy. This could prove to be an issue, considering the recent trends of big companies selling contact information being made public. To make matters worse, there are already illegal public databases online where people can add your phone number and other information without your consent.
Useful tips against scam calls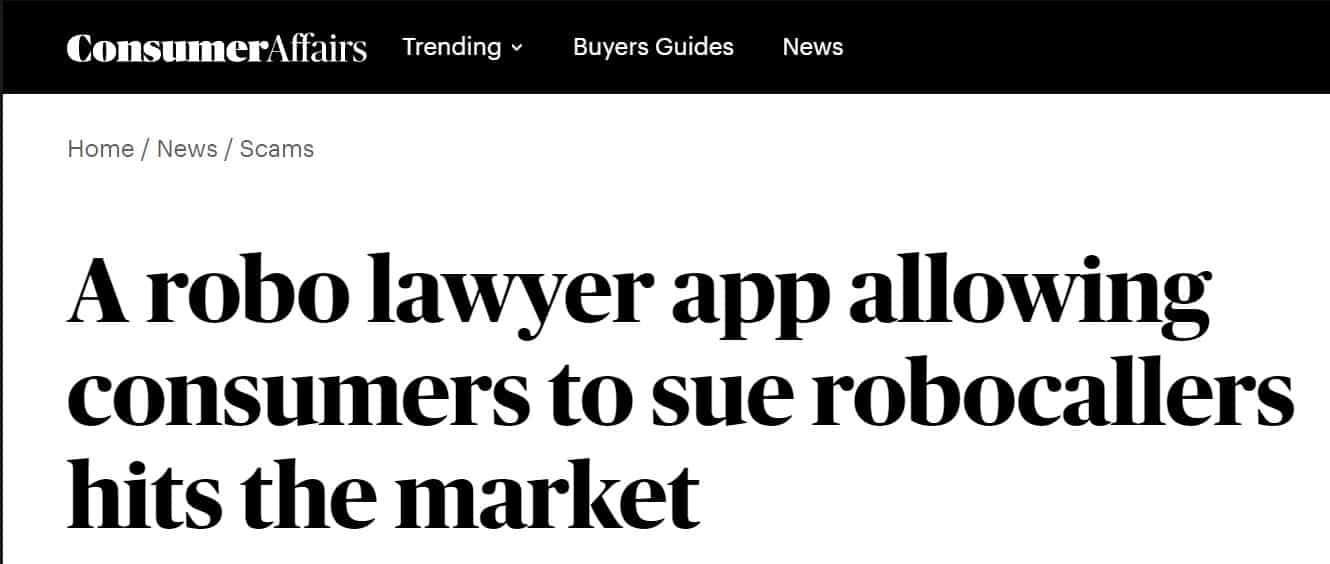 Prevention is key, but it's equally as important to educate yourself and learn to recognize red flags. Here are some tips to better phone calls you feel suspicious of:
First and foremost, add your numbers to the "

Do Not Call

" registry

Set up a password for your voicemail account. Scammers may use a number spoofer software to imitate your number and gain access to its contents

Beware of fake numbers. If you're talking to a number that looks local, ask where the call is coming from. If you're having doubts, hang up

The automated voice may tell you to say "Yes" or a similar voice command promising to "cancel the service". Many people rush to say it before the recording finishes the message. The command could have a hidden intention under the false initial promise. Do not do what it says—just hang up instead

Do not give out personal information such as names, addresses, Social Security Numbers, and similar when on a questionable call

Do not give any information to callers claiming to be representatives of a bank or popular service that requires payment, such as Netflix or similar. They might claim there is an issue with your account, and they need you to "verify" your payment info to fix it. Hang up immediately and call the official customer service number.

To avoid waiting in long phone queues, use DoNotPay.

If the inquiry from the call was legitimate, you can continue from there

The automated voice may instruct you to press a number to "unsubscribe" from them calling you. More often than not,

this command only functions to make sure a human is using the number called

. That way, they know to forward it to other spam callers. What you should do instead is hang up and report the call

Check with your phone company if they provide or endorse any call blocking service
Why people no longer trust phone calls

With the rise of social media and similar apps used to communicate, fewer people feel inclined to make phone calls. Those who do often find internet apps to be more reliable. After all, calling someone with data calls through apps like WhatsApp is much cheaper than an actual phone call. This is why most cell phone service providers offer unlimited calls and text messages in their data plans. Almost nobody uses them anymore—at least not nearly enough for them to make a cost. 
With phone calls already seeing a massive decline in use, it doesn't help that spam calls have seen an increase. This motivates people to call and answer calls even less. More than half of calls users receive from numbers not in their contact lists are left unanswered. 
How to block unwanted calls?

Even the FTC recognizes that the best defense against unwanted calls is to block the number. However, with new technology — particularly the Internet — it's become increasingly easy for spam callers just to generate a new number and restart the cycle. Most cell phones offer the option to block a number from your call history. This solution only helps if the call already happened, which is what customers want to avoid. This is why many third-party apps offer a more upfront solution in filtering out these calls. Some of the apps are provided or endorsed by mobile service providers. Here are a few highly recommended ones:
App Name
Pros
Cons
Key features
iOS version
Android version
Nomorobo

Overall most well-rounded app

Has some unique features

Paid service

Only 14-day free trial

Filters out known spam calls

Lets you report spam calls to their database

Manual number blocking 

Listen to recorded blocked calls

Yes

Yes

Hiya

The basic version is free

Offers premium version

Not limited to mobile carrier

Some apps have the same features plus more

Requires paid version to unlock all features

Manual number blocking option

Filters out known spam calls

Lets you report spam calls to their database

Phone number lookup

Yes

Yes

AT&T Call Protect

The basic version is free

Offers premium version

Only available to AT&T subscribers

Requires paid version to unlock all features

Filters out known spam calls

Manual number blocking option

Lets you report spam calls to their database

Yes

Yes

RoboKiller

Paid service

Only 7-day free trial

Filters out known spam calls

Lets you report spam calls to their database

Robot answering with pre-recorded messages to waste scammers time

Yes

Yes

Truecaller

The basic version is free

Offers premium version

Not limited to mobile carrier

Requires paid version to unlock all features

Some apps have the same features plus more

Phone number lookup

Lets you report spam calls to their database

Filters out known spam calls

Yes

Yes
Are all spam calls illegal?
Even with your number on the "Do Not Call" registry, some calls are still legally allowed to go through. The main question it comes down to is: Is the call informational or does it have a sales motive? If a company calls you trying to sell you something or is asking for your payment information, chances are high it's some sort of scam. Calls that are purely informational are allowed. Here are some examples:
Not Allowed
Calls from masked or pretend numbers 

Calls containing a clear sales pitch and asking for payment information — with exceptions of companies that you've recently done business with and those that have permission to call you

All robocalls that are not purely informational
Allowed
Public opinion calls, such as studies or surveys

Political calls, such as polls and campaign calls

Automated messages with information of direct interest to you

Awareness-raising charitable or humanitarian calls

Public service announcements
What else can DoNotPay assist me with
Robo Revenge is the latest addition to the DoNotPay family. The app has already proven effective in dealing with cases such as:
Beating ambiguous speeding tickets

Challenging annoying traffic tickets
If you found this article helpful, know that there are plenty of similar articles available for FREE on the DoNotPay learning center page.