The AliExpress Returns Explained
Were you excited about the accessories you ordered from AliExpress only to find out they looked way better in photos? Don't get desperate over your underwhelming purchase—AliExpress returns are allowed, and there is a way to get your money back. Check our guide to how it works and to avoid all the bother and initiate the process within minutes!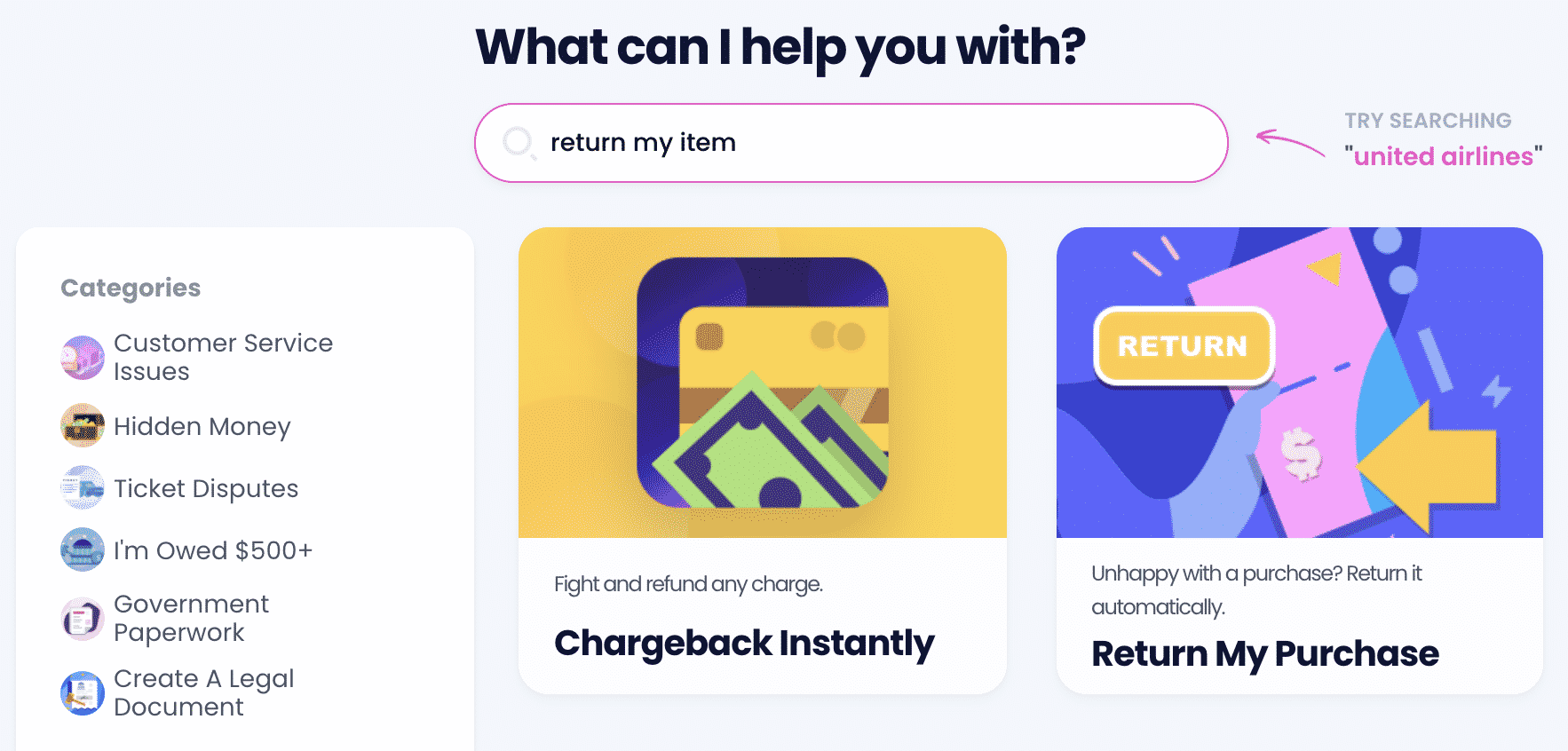 Everything About AliExpress Returns
AliExpress returns work via mail, but the rules differ based on whether we're talking about:
Returning items free of charge
Returning products at your expense
If you want to return an AliExpress purchase without providing an explanation for it, you can do that within 15 days from receiving the item. It needs to fulfill the following criteria:
The item must be intact
The original packaging must be preserved
Safety seals (if any) must not be damaged
The labels have to be retained
How To Return a Product Purchased via AliExpress
Here's how the AliExpress return policy differs based on whether you are eligible for a free return or not.
Free Returns
To start a free return process, do the following:
Sign in to your account
Find the order you want to return
Click on Return Goods
Select the reason
Click Get a Free Return Tracking Number and obtain the return label
Print a return label
Go to the return point and send the product
If the seller enables free returns, it will be stated in the product description of the particular item. If you are returning a couple of items from the same seller, pack them all together because you are allowed the free return for one package only. In case you return the items one by one, expect to pay shipping fees for the majority of them.
Non-Free Returns
If you have to return a product at your expense, do the following:
Log in to your account and search for the item you want to return
Select Open Dispute and request a refund with the return
Put the item in its original packaging
Send the item to the address that the seller provided you
Let the seller know of the courier company's name and the tracking number
Use DoNotPay and Start a Return Process Before You Know It!
Tired of reading through endless terms and conditions and trying to understand whether they apply to your item? DoNotPay can start the return process within minutes by sending a customized return request letter to AliExpress! Follow the steps below:
using any web browser
Locate the Return My Purchase product
Answer a few questions about your purchase and include photos (if applicable)
Submit the request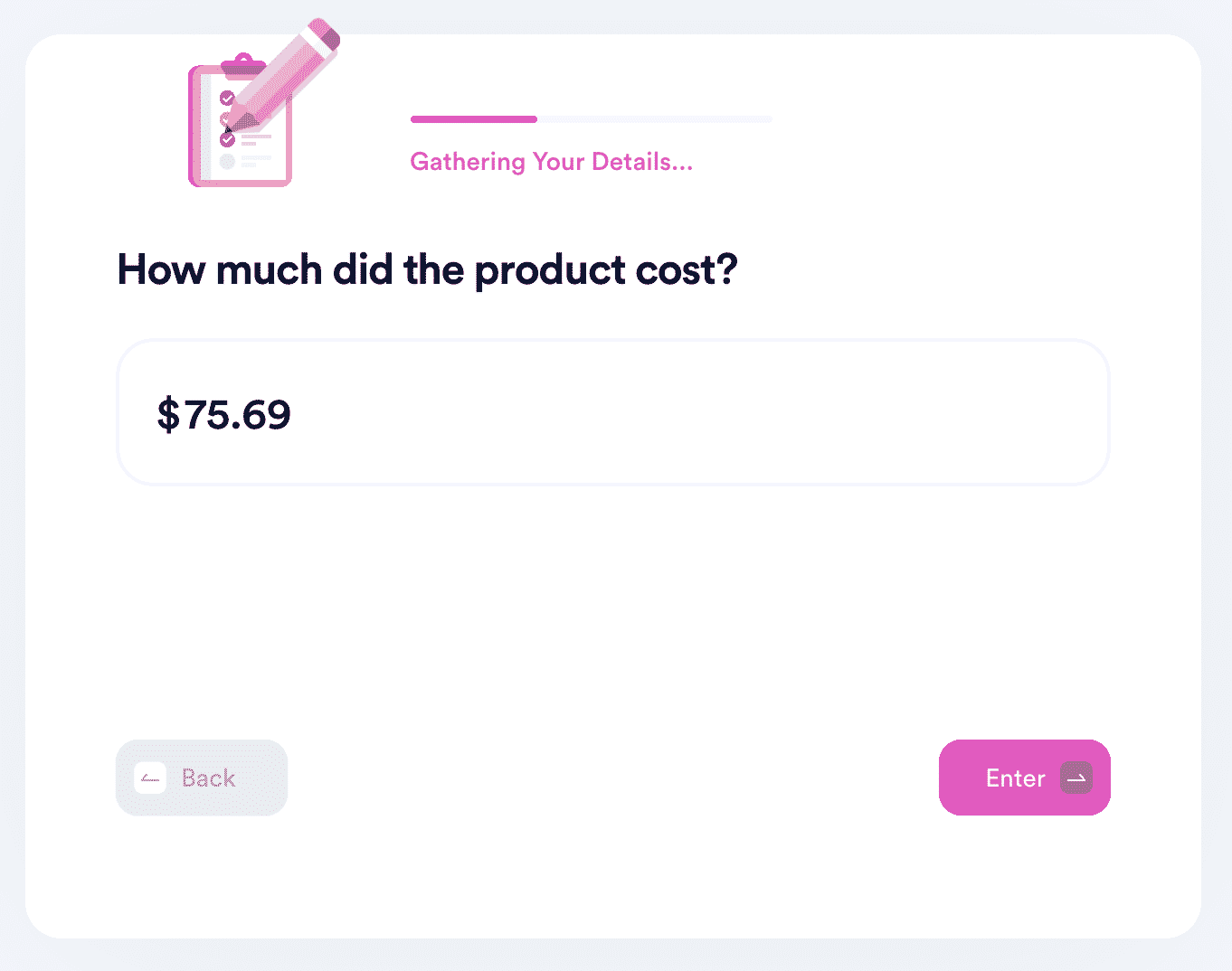 We will be clear on what was wrong with the item and let the company know what your expectations are. You can even specify the deadline for the AliExpress seller to address your request. You will also receive a return label from DoNotPay to avoid shipping fees and send your return for free!
Did you receive a faulty item from any of the companies below? You can find their return policies summarized in our knowledge base!
What Is the AliExpress Refund/Exchange Policy?
Once the warehouse team inspects your return and determines whether all the conditions are fulfilled, a refund process will be started. It usually takes 15 days, and you will get your money back in the form of the original payment method.
Exchanges are not allowed—you can only make a new order and return the unwanted one.
The Company Doesn't Want To Refund the Damaged Item? We'll Help You Get Money in Other Ways
If the company you're dealing with refuses to issue a refund, you can take it to small claims court with your personal robot lawyer assistant. We'll create any legal document you may need for the lawsuit, have it notarized remotely, and fax it to anyone you specify in our short questionnaire.
Is there anything else you'd like us to help you with? No problem—rely on our AI-powered products to save the day:
Draft a divorce settlement agreement

Create a power of attorney document
Our Array of AI-Driven Products Doesn't Stop There
You can count on DoNotPay to lend a helping hand no matter what kind of struggle you're dealing with. Need financial assistance? Check out how our app can lower your utility bills and property taxes, appeal your parking tickets, get you a refund from any company or airline, find your unclaimed money, get you free raffle tickets, check your gift card balance and turn it into cash, and so much more!
Dealing with a noisy neighbor or a creepy stalker? Report them using our app! Want to get a refund for a late or missing parcel? Say no more—we'll help you get what's rightfully yours in mere minutes.