ALDI Return Policy—Does the Twice as Nice Guarantee Hold True?
ALDI is one of the major supermarket chains operating on a global scale. They are spread out across 36 states in the USA alone—catering to the citizens with over 2,000 ALDI stores!
One of ALDI's most distinguishing features is their Twice as Nice Guarantee, the terms of which are reflected in ALDI's return policy. If you get stuck with an unwanted or faulty ALDI item, can assist you with a seamless return experience and help you get a refund.
What Is ALDI's Return Policy for Food and Other Products?
Several ALDI-exclusive food items are covered by the Twice as Nice Guarantee—meaning you will get both a full refund and a replacement over the product's quality concerns. To benefit from this guarantee—also called the double guarantee—you must return the product to the local ALDI store manager along with the original receipt. You will also need to return the original packaging and the unused product if any is left.
The following items are excluded from the store's Twice as Nice Guarantee:
Non-food ALDI Finds products
Alcohol beverages are subject to specific prohibitions or warranty laws by state
Items covered by the manufacturers' limited warranty depend on the product-specific warranty or instruction manual
Items returned for non-quality issues
ALDI Returns Policy for Computer & Electronic Products
Ever bought a cozy home appliance or a handy-looking gadget, only to change your mind later? We've all been there. Dealing with faulty or undesirable electronics right after purchase can be a nightmare. ALDI has a customized and clear-cut policy to cover the return of computers and electronic products—for quality reasons or otherwise.
You can return a defective or unwanted computer or electronic item purchased from ALDI within 90 days of the date of purchase—as appearing on the receipt. For the return to be honored, you must hand over the item with all its contents or components in the original packaging.
What Is the ALDI Return Policy for No Receipt Returns?
If you don't have the original receipt for the product you wish to return, you won't get your return refund via the original payment mode. Instead, ALDI will offer you their Merchandise Credit Gift Card—equivalent to the current retail value of the item you returned.
How Can You Initiate a Return With ALDI?
Whether your ALDI purchase is non-functional, flawed, or plain unlikable, you can always initiate the return by yourself. There are multiple ways for you to place a return request at your convenience:
| | |
| --- | --- |
| Can You Place a Return Request Via | Yes/No |
| DoNotPay | Yes |
| In Person | Yes |
| Email | No |
| Letter | No |
| Website | Yes |
| Phone | No |
Making a Return in Person
Follow these steps to make an in-person return for your ALDI purchase:
Visit the nearest ALDI store
Make sure you bring the receipt with the product set to be returned
Reach out to the ALDI store manager or customer support executive for further processing
Placing a Return Request Via Website—For Online Orders
If you purchased an ALDI product online, go through these steps to make a return request:
Click on your order history tab and find the accurate order details
Go to the Returns section and fill out the details
Check your email inbox for instructions on how to complete the return
Follow the packaging instructions
Carry the package to a UPS-authorized location
Sit back and wait for days for actual return processing
Turn Your ALDI Return Into a Stress-Free Experience With DoNotPay
While ALDI's return policy has a solid structure, following the procedure can be burdensome for certain customers—depending on their location or day-to-day routine. There are unpredictable variables from store to store that can potentially complicate the return proceedings.
DoNotPay aims to squash these variables by taking over the frustrating intricacies of placing a proper return request!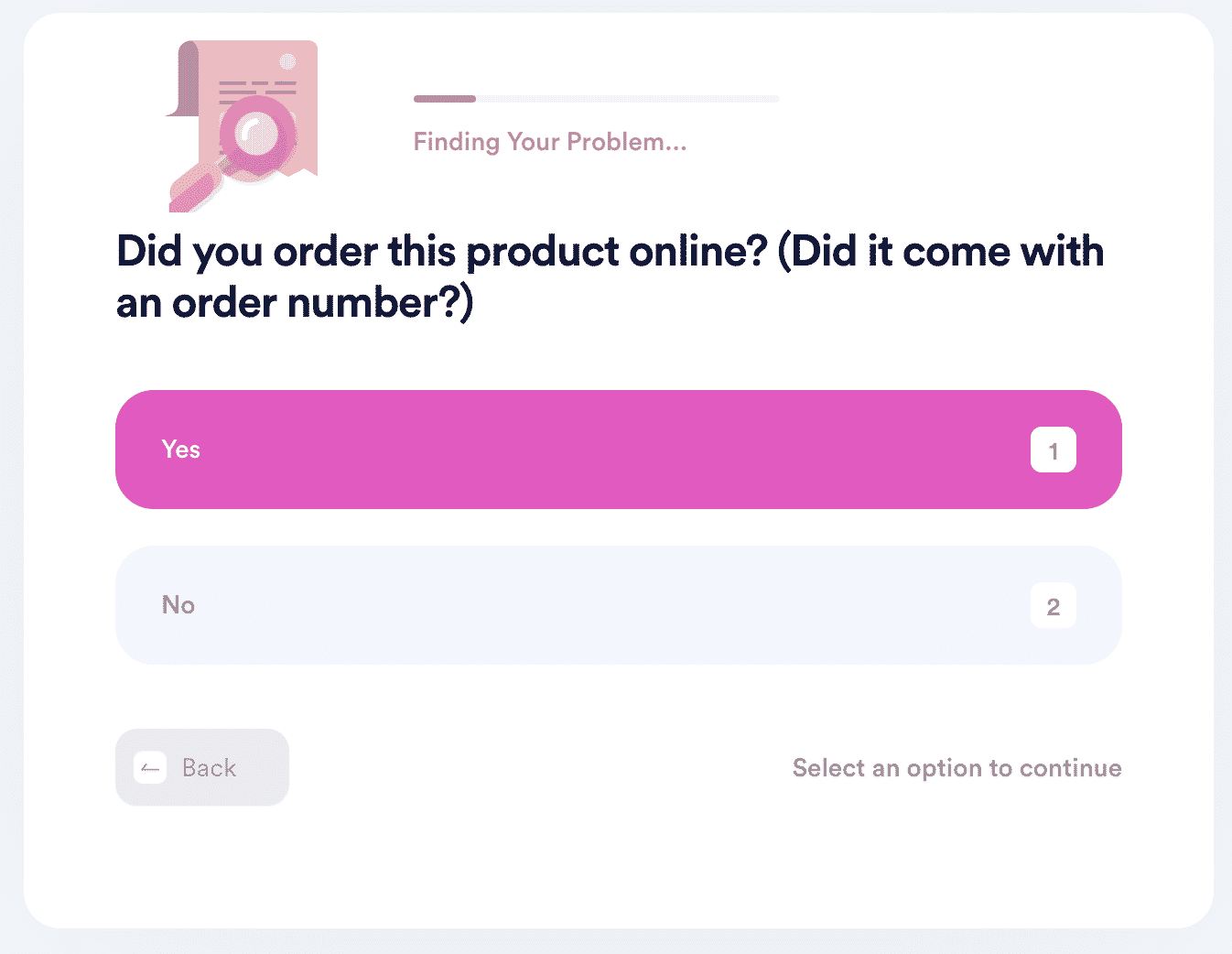 Follow these steps to start your return in under two minutes:
Click on the Item Return Request tab
Answer the basic questions and add visual evidence (if required)
Hit Submit
What Happens After I Place the Return Request With DoNotPay?
Once you submit your return request, DoNotPay generates a custom return request letter and sends it to ALDI instantly. The request includes a deadline to ensure swift processing on the merchant's end.
DoNotPay also gets the user a return label to enable free-of-charge shipping for the return package, wherever applicable. With DoNotPay, you will have your refund and/or replacement in the quickest way possible!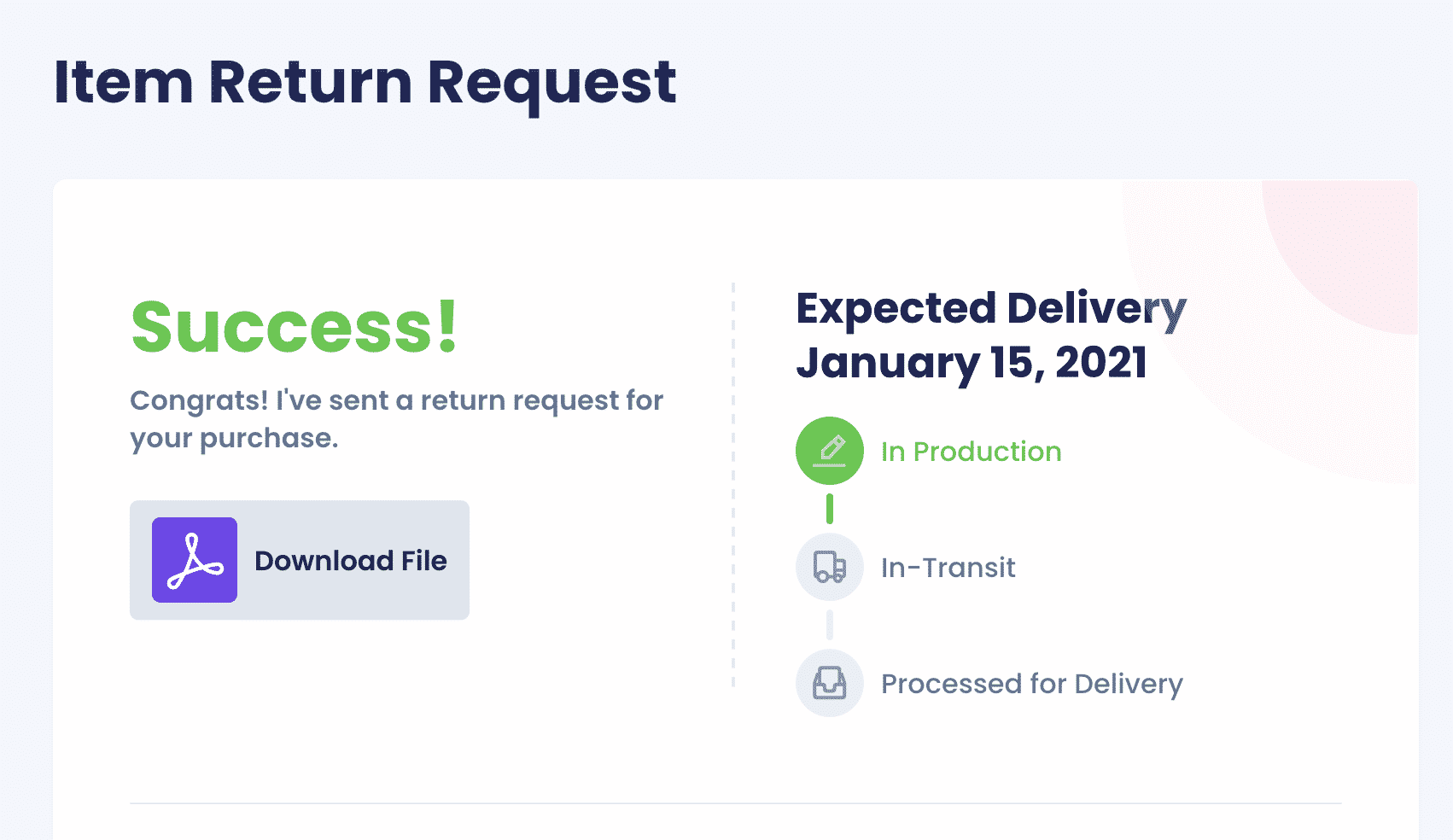 What if ALDI Ignores or Disputes the Return?
If ALDI fails to process the return request by a specified date, DoNotPay won't hesitate to step in. With our app's robust AI-powered features, you can request a chargeback in case of faulty products—all by answering a few of our chatbot's questions.
DoNotPay has been recognized by the American Bar Association, so we can also assist you with suing a company in small claims court.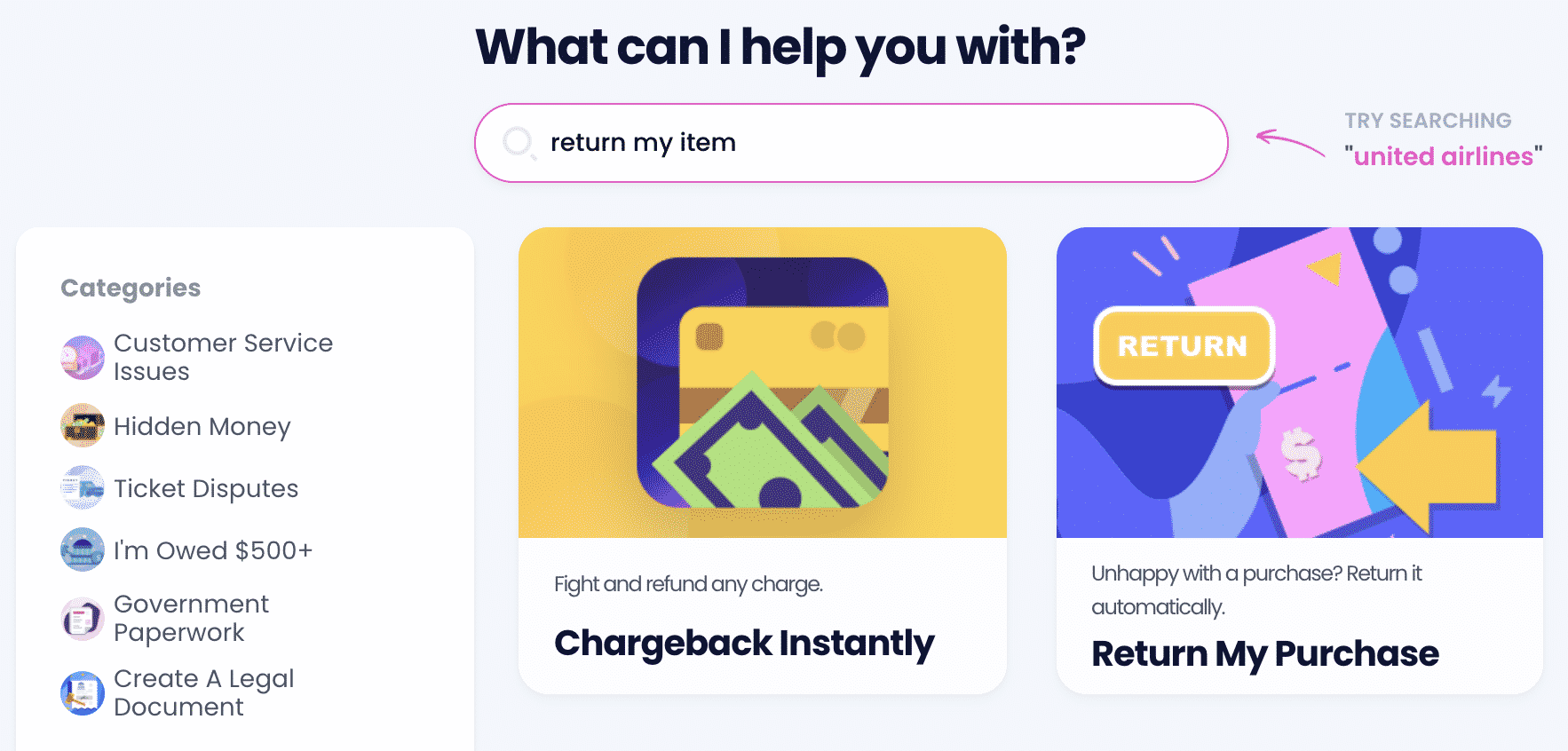 Get In-Depth Insights Into Various Return Policies
DoNotPay can make your life easier in so many ways, especially when it comes to protecting your consumer rights! Check out some commonly-accessed return policies in the table below:
Don't Tolerate Corporate Attitudes—Request What's Rightfully Yours
DoNotPay is known for being the champion of customer advocacy because we help our users claim what's rightfully theirs, and we don't tolerate big corporations taking people's hard-earned money.
No matter if you want to request a refund, insurance, extended warranty, or compensation from airlines, our AI-powered lawyer will fight for your right.
If you feel like you're overpaying certain subscription services, we can help you cancel them. Also, if you want to test a subscription before you start paying money for it, don't connect your credit card to the free trial page! You can sign up for free trials using our virtual credit card. That way, companies won't be able to charge you auto-renewal fees because the card has no funds.
Wait! DoNotPay Can Help You in Many Other Ways
DoNotPay has many different areas of expertise—helping you return your faulty items is only one of them.
Check out how our app can assist you in: