Best Ways To Do a Quick Advance Auto Gift Card Balance Check
Whether your car needs an oil change, accessories, or replacement parts, Advance Auto Parts is the perfect shop to visit. If you have the company's gift card, shopping for car parts can be that much more fun, provided you have enough funds on it.
We'll show you how to perform a quick Advance Auto gift card balance check so you can continue upgrading your vehicle.
Subscribe to DoNotPay to get cash back from this or any other used gift card with ease!
Advance Auto Parts Gift Card—Crucial Info
Advance Auto Parts offers plastic gift cards. They can be:
Rebate cards
Merchandise cards
The company doesn't offer free (promotional) or electronic ones at this moment.
Here's what you should know about these gift cards:
You can use them for:

Online purchases on the official website
In-store purchases at any Advance Auto Parts or Carquest store

They come in denominations of $10, $25, $50, and $100
There are no fees, expiration dates, or implied warranties
You cannot return your gift card for cash
They are not redeemable for cash unless required by law
You cannot use your card if it's altered or defaced
You cannot get a replacement for any lost, stolen, damaged, or destroyed gift card, and the remaining balance becomes void
How Can I Do an Advance Auto Parts Gift Card Balance Check?
Take a look at the table below to see all the ways you can check the remaining balance on your Advance Auto Parts gift card:
Balance Check Method
Balance Check Details
Online
You can check your gift card balance on the official website. The process is straightforward—here's what you need to do:

Go to Advance Auto Parts
Navigate to the Billing & Payments section
Choose Advance Gift Cards
Locate the Gift Card Balance page
Input your gift card number and PIN
Hit the Check Balance button

In store
If you don't want to check the remaining balance on your own, there is another option. First, you need to find the nearest Advance Auto Parts retail shop using the store locator. All you need to do after that is bring your card to the location and ask a cashier to check the remaining balance for you

DoNotPay

You don't have to visit your local Advance Auto Parts store to check your balance—let DoNotPay do it for you! Here's how:

Use our

Check Gift Card Balance

feature

Upload your gift card photos (front and back) and confirm your email address
There's Leftover Money on My Advance Auto Gift Card—How Can I Use It?
If your Advance Auto Parts gift card balance check uncovered some funds, you're probably wondering how to use it. Depending on your preferences and the amount of money there's left, you can:
Purchase something—If the remaining balance is sufficient, you can buy some car parts you need or accessories. You can also contact customer support at 1-877-238-2623 to inquire about adding more funds to your card
Give the card to someone—Unless there's something else you want to get for your vehicle, you can give the card to someone else who might need or want it more
Sell it for cash—The company's terms and conditions don't specify whether you can or cannot resell your card. After contacting customer support to check, you can put up your card on eBay or Craigslist for an auction sale
Trade it for a different one—Browse gift card exchange websites to find someone who wants to trade cards with you
Cash it out—If your state has a cash back policy, you can retrieve the money from your gift card. You don't have to do it on your own—rely on DoNotPay for assistance
Does My State Have a Cash Back Policy?
According to the Advance Auto Parts terms and conditions, you cannot exchange your gift card for cash unless required by law. Gift card law is state-specific, meaning that the rules differ from one U.S. state to another, and some don't even have it. States that do have it require companies to cash out their customers' gift cards (if requested) according to the balance limitations.
In the following table, you can see the predefined limits in each location with a cash back policy:
Balance Limit
State
$1
$3
Connecticut
$5

Maine
Oregon
Missouri
Colorado
Washington
Puerto Rico
New Jersey
Massachusetts

$10
California
Want To Cash Out Your Advance Auto Gift Card? Opt for DoNotPay
What if you don't live in Puerto Rico or one of the 11 states with a cash back policy? Does it mean you don't get to retrieve your unused funds? Not with DoNotPay!
Our Gift Card Cash Back feature allows you to cash out your gift cards regardless of where in the U.S. you live. and follow these steps:
Choose the Gift Card Cash Back tool
Provide the gift card number, company name, and remaining balance
Fill out the questionnaire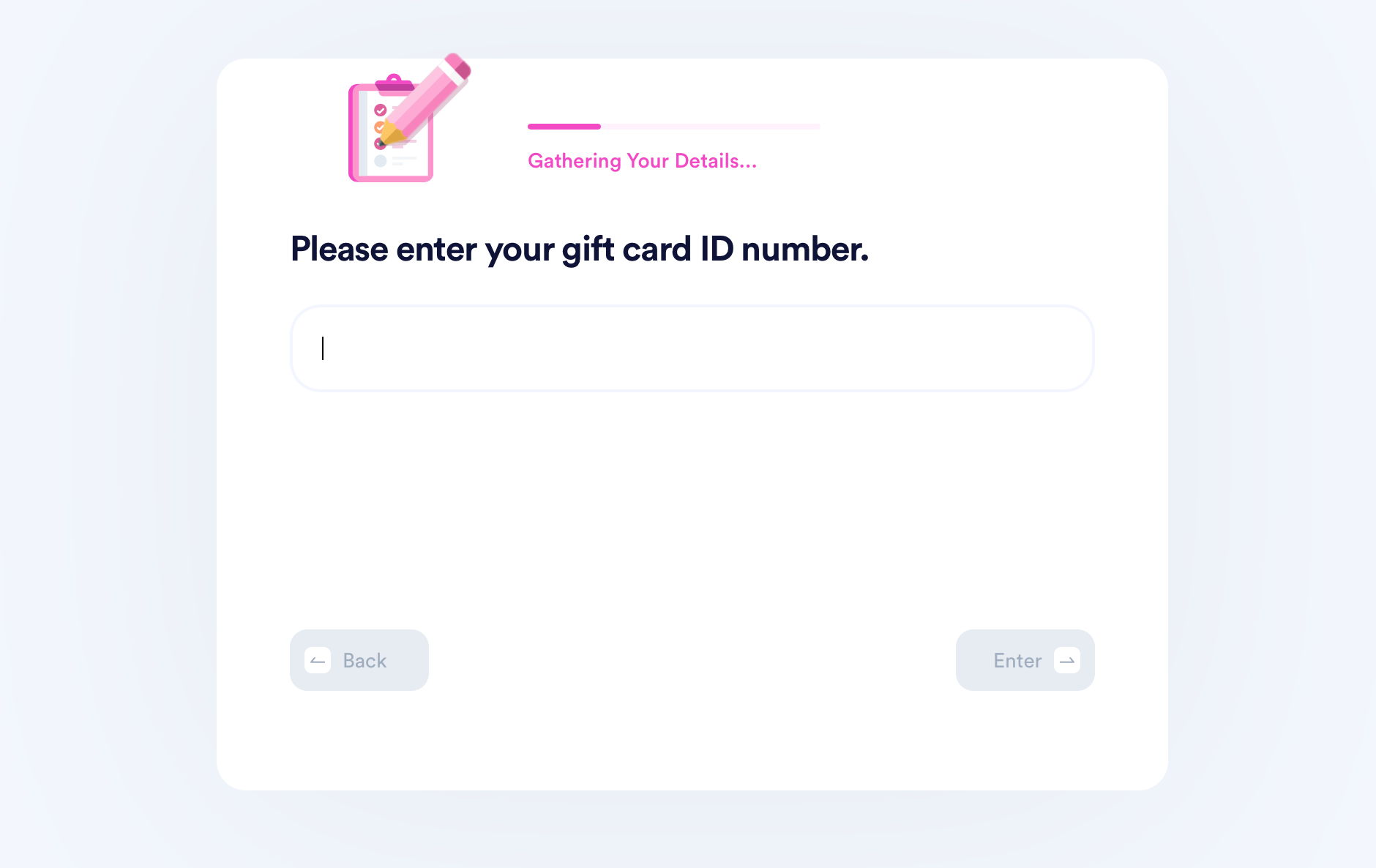 We'll check if your state has a cash back policy and proceed accordingly. Once we send the company your request, you can expect to receive your cash via mail in the following 14 business days.
We can help you redeem other gift cards for cash. Here are some of the companies we can assist you with:
DoNotPay Covers All the Bases
From getting you ready for various government tests to helping you reduce your property taxes, DoNotPay offers valuable assistance with the tasks that make most people at least roll their eyes. Dealing with bureaucracy isn't fun, but it also doesn't have to be as difficult as it is.
Every product in DoNotPay's portfolio is designed to efficiently deal with a specific issue within a few minutes and without sacrificing your comfort. Take a look at the tasks our app can make much more simple:
A Little More Money Never Hurt Anybody
Hardly anyone would turn down a chance to earn some more cash. That's why DoNotPay not only protects your rights and interests but also offers great opportunities to improve your financial situation.
With our help, you can find paid clinical trials, locate your missing money in any state, get your cash back from used gift cards, or enter various raffles and win great prizes.