This AdFly Account Has Been Suspended—How To Fix the Problem
Getting your AdFly account suspended without receiving any email alert or explanation can be confusing. You are left with no access to your account, including earnings for publishers and ad campaigns for advertisers. What should be your next step? Can you appeal the suspension?
If you are wondering why you received the "This AdFly account has been suspended" message, read this guide to learn what might have gone wrong and what you can do about it.
Why Your AdFly Account Has Been Suspended
AdFly has automatic systems that detect violations of its terms of service and suspend both advertiser and publisher accounts. For publisher accounts, all earnings are forfeited, and advertiser accounts lose their active campaigns.
Here is a summary of the most common violations that can get a publisher's AdFly account suspended:
Advertising AdF.ly links directly on pay-to-click sites
Advertising AdF.ly links on sites with adult content
Shortening URLs of the websites that have adult content
Offering incentives for people to click the AdF.ly link
Requesting people who are not interested in the target site to click your AdF.ly link
Spamming different platforms with AdF.ly links
Clicking on other publishers AdF.ly links so they can do the same for you
Creating multiple accounts
The breaches of the general advertisement rules that can get advertisers' AdFly accounts suspended include:
Adding automatic pop-ups or windows to the advertisements
Including any malicious code, such as malware, spyware, or viruses that can affect the viewers' devices
Using cookie-stuffing strategies
Having adult content
Participating in any illegal activities
Including an AdFly competitor's service
An advertiser account may also get banned if it is associated with an account banned from AdFly in the past.
How Do You Know Your Account Is Suspended?
If your AdFly account is suspended, your attempts to log in to your account will fail. Instead, you get a notification of your account suspension. You should also receive an automatic email alert with an explanation of the reasons for the suspension immediately after your account is suspended. If you can't find the email and you believe your account was suspended for no reason, you should contact customer support for details.
Why Is Your Account Temporarily Suspended?
AdFly must verify advertisers' PayPal accounts to confirm identities and avoid fraudulent transactions. When PayPal is examining your verification transaction, AdFly temporarily suspends your account. Your account is restored if it turns out to be legit. If you wish to speed up the process, do the following:
Contact PayPal (over the phone, if possible) and inform them of the transaction under investigation
Provide the essential information to PayPal to verify your account
Contact AdFly when PayPal completes the investigation and funds are returned to AdFly
If PayPal doesn't return the funds to AdFly, your AdFly account will be banned for fraud reasons.
AdFly Account Suspended—How To Get It Back
If you think your account was wrongfully suspended, you should contact customer support to appeal your suspension. To send your request via their support page, follow these steps:
Visit the AdFly Support page
Enter your email address
Select Account termination appeal under Subject
Enter the information that can help the company process your request under Description
Add any relevant attachments
The AdFly support team will review your account and hopefully get back to you soon, but there is no guarantee that your ban will be lifted.
You may also contact customer support by email at helpdesk@AdFlymail.com and explain your problem.
Is Your AdFly Account Suspended? Appeal the Decision With DoNotPay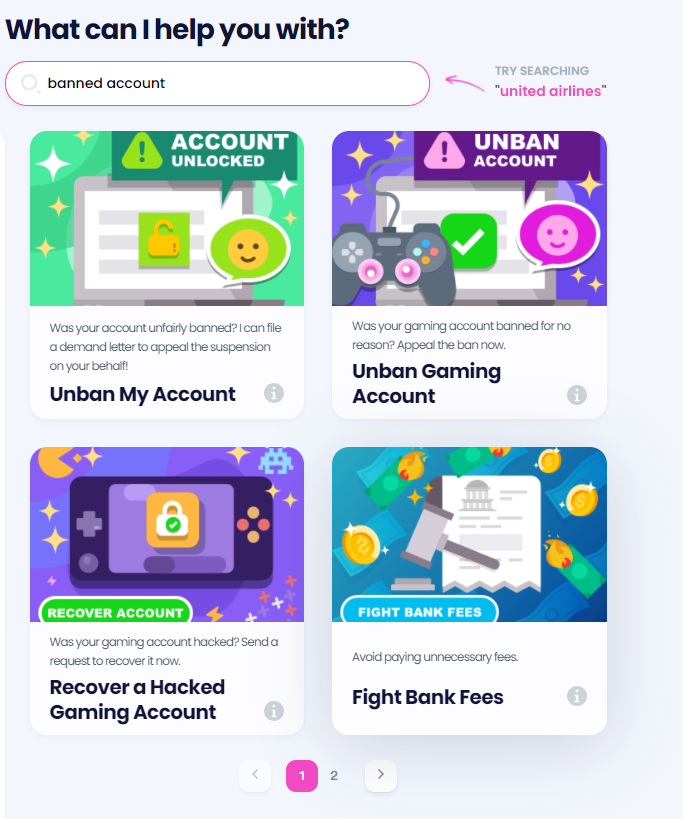 It will be disappointing if your suspension appeal goes unnoticed by AdFly's customer support. You shouldn't hope for a response—you deserve one! When you send your request using DoNotPay, you should expect to hear from the company in two weeks. Follow these steps to get started:
Locate the Unban My Account tool
Respond to a few questions
Tap Sign and Submit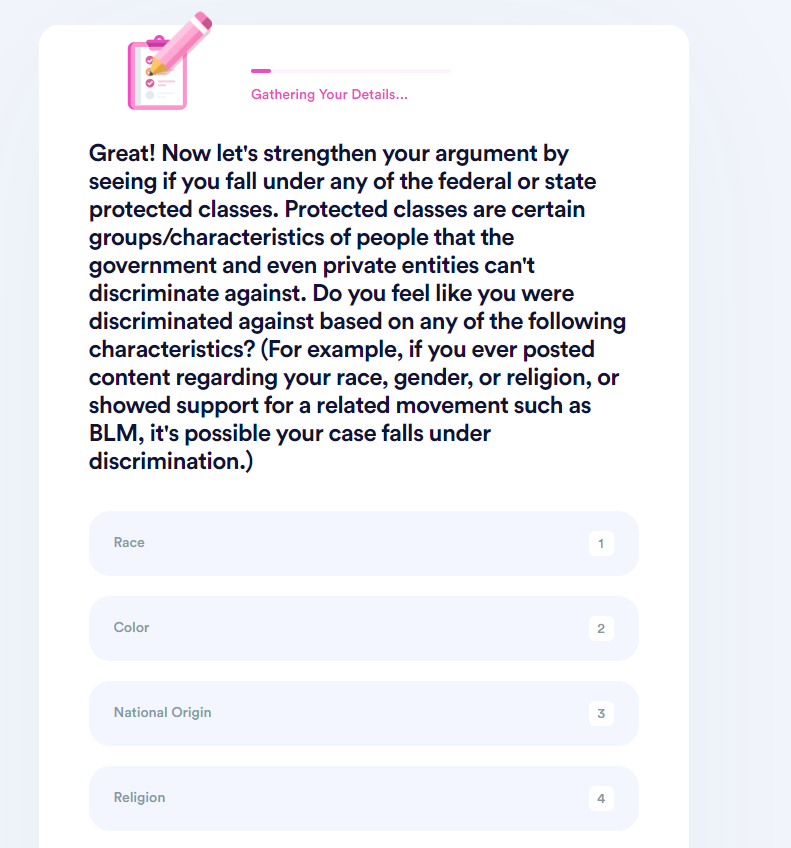 DoNotPay will use the details you provided to draft an appeal letter and send it to AdFly. If the company has previously declined your request, it's best to make peace with that decision. In case your suspension resulted from discrimination based on your religion, sex, race, color, veteran status, national origin, or disability, we have the tools to help you retaliate.
Having Suspension Problems With Other Platforms? Use DoNotPay!
If you are having suspension or ban issues on any other platform, DoNotPay can help you appeal the company's decision and hopefully get your account unbanned.
To recover your suspended or banned accounts, you should start with drafting a great appeal letter. If you aren't sure how to make one yourself, DoNotPay will assist you with writing a demand letter that will get you a response in no time.
All you have to do is and use the Unban My Account or Unban Gaming Account feature. Learn how to get suspended from other platforms using the guides below:
What Other Issues Can Our App Solve?
DoNotPay can support you through various burdensome procedures and turn them into a breeze! Here's a table showing a tiny part of our extensive offer:
DoNotPay Can
Services
Create various documents

Divorce settlement agreements

Powers of attorney

Many other legal documents

Protect your safety and privacy
Get your money back
DoNotPay Is Your Ticket to Simpler Life
Don't bother going through complicated tasks alone—we are here to take care of them! Seek our help if you want to get in touch with customer service quickly, fax anyone online, or get your documents notarized. Besides providing these amazing services, DoNotPay can make preparations for your travel adventures by assisting you in getting passport photos at home and obtaining tourist visas.