Avoid Going to a Notary Public in Fort Myers—Choose Online Notarization
When you need to get a document notarized, one of the first ideas is to visit a notary's office. While in-person notarization is a possibility, we offer a much simpler solution!
to schedule an appointment with an online notary public in Fort Myers and avoid the hassle of going to their office.
When Do You Need a Notary Public in Fort Myers?
A notary is a government-appointed official who is in charge of authenticating the signatures on legal and personal documents. Notary's responsibilities include:
Verifying the identity of the signer

Determining the signer's willingness to sign the document

Checking the signer's state of awareness
Florida notaries are authorized to perform various notarial acts and other services, such as:
Administering oaths or affirmations

Taking acknowledgments

Completing jurats

Solemnizing marriages

Attesting to photocopies

Certifying safe-deposit box contents

Verifying Vehicle Identification Numbers (VINs)
Documents that typically require notarization are those involving sensitive subjects or large transactions, such as wills, trusts, deeds, affidavits, sale transfers, or powers of attorney. Even if a document doesn't have to be notarized, you can do it to increase its legal weight. Many people choose to get their contracts notarized to provide an extra level of security.
How To Choose the Right Notary Service
Choosing a notary service depends on your needs and the type of document. Having that in mind, we prepared a table that contains a brief description of notary services in Florida:
Type of Notary
What Does It Involve?

Standard notary

Finding a notary and scheduling a meeting by yourself

Heading down to the notary's office

Being personally and physically present during the signing

Mobile notary

Getting documents notarized at the chosen location, which can be:

Your office

A coffee shop

Jail

Hospital

Your home

Paying a larger fee because of the notary's travel expenses

Electronic notary

Having digital documents notarized by a registered notary public

Using an electronic signature while being physically present in the notary's office

Getting a digital notarial certificate that includes the notary's digital stamp and electronic signature

Online notary

Scheduling an appointment through an online notary app, such as DoNotPay

Signing the documents and having them notarized via an audio-video platform

Completing the entire process within minutes
What Should I Expect From Traditional Notarization in Fort Myers?
To get documents notarized in Fort Myers the standard way, you have to:
Find a notary:

Online—You can try searching for notaries public on Google,

Yelp

,

123notary.com

,

American Society of Notaries

, or

American Association of Notaries

In public places, like

banks

, law offices,

United Parcel Service (UPS)

, public libraries,

Fort Myers City Clerk's Office

, real estate agencies, or police departments

Set up a meeting

Bring all the required documentation, including your ID (or other acceptable government-issued proof of identity)

Get to the notary's office on time

Sign the document before the notary

Pay the

notary fees

Wait for the notary to do their job and create the notarial certificate, which includes:

Your name

Date and place of the notarial act

Other information about the notarial act

Notary's seal
The problem with in-person notarization is that it is unnecessarily complicated. Another problem is that it doesn't keep up with the requirements of our busy lifestyles and doesn't make use of new technologies. To avoid these and other obstacles, we recommend choosing remote online notarization instead.
Have DoNotPay Book a Virtual Appointment With a Notary for You
Opting for the right notary service can reduce your troubles by a lot, but finding a reliable online notary platform is even more important. We created the Notarize Any Document product to help our customers manage all the notary-related issues effortlessly and in no time!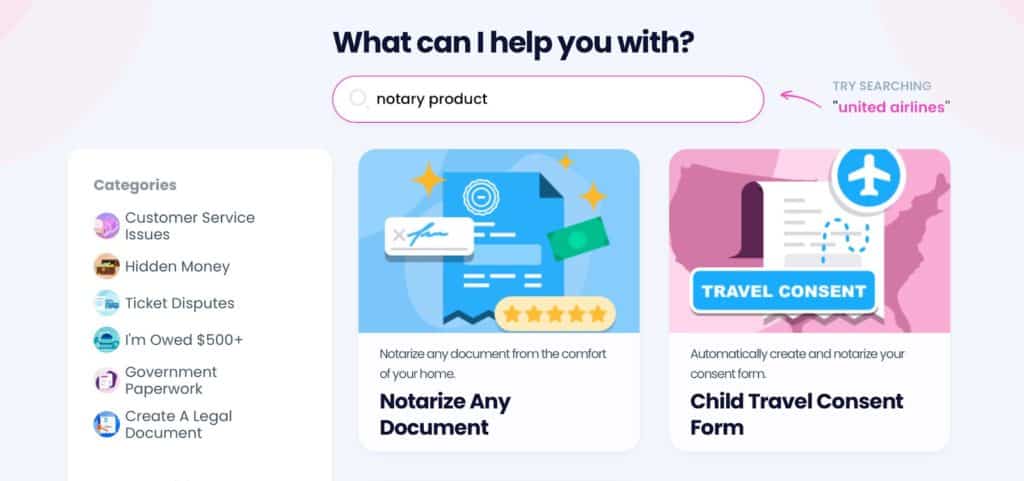 Our wallet-friendly feature can connect you to the best online notaries across the U.S. The best part is—DoNotPay's online notary partners offer their service 24/7, including holidays!
To make a virtual appointment, follow these instructions:
Find the

Notarize Any Document

tool

Insert the document that you need to get notarized

Provide your email address
Once you receive our email, you should click on the link to confirm your virtual appointment with the notary.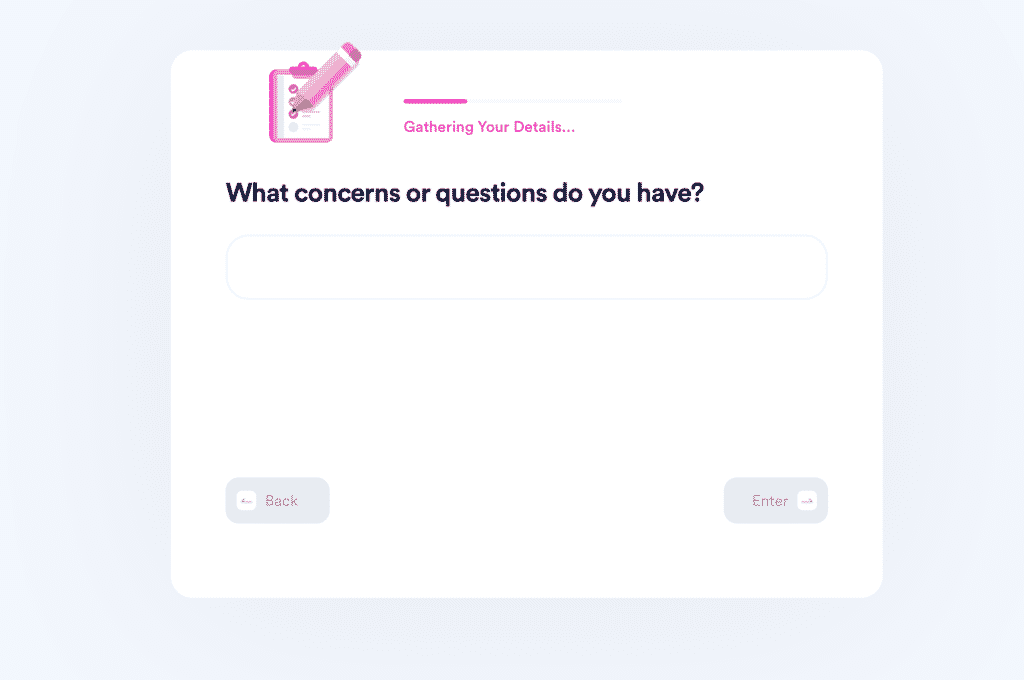 Relying on DoNotPay has even more benefits! We integrated the Notarize Any Document feature with our other paperwork-related products—Online Fax and Standardized Legal Documents—enabling our users to:
Draft various contracts and legal documents

Fax them to their notaries, business partners, or other signing parties
How Much Is a Notary Public in Fort Myers Allowed To Charge?
The State of Florida established fee limits that notaries in Fort Myers and other cities in the Sunshine State have to comply with.
You can find the maximum notary fees in Florida in the following table:
| | |
| --- | --- |
| Notary Act or Service | Maximum Notary Fee |
| Taking an acknowledgment | $10 |
| Administering an oath or affirmation | $10 |
| Completing a jurat | $10 |
| Protesting a note | $10 |
| Certifying a photocopy | $10 |
| Solemnizing a wedding | $30 |
| Verifying a VIN | $20 |
| Performing online notarization | $25 |
Your Online Safety Is Our Priority
The benefits of the internet are numerous, but so are the opportunities for scams of all kinds. DoNotPay can help you fight scammers left and right with easy-to-use features, highly customizable to match your needs.
Our app can provide invaluable resources for fighting:
If you're an avid online shopper, we have your back. In case something goes wrong, we will help you contact customer service without holding, request a refund, or even sue the company in small claims court.
Diversity Is Our Middle Name
DoNotPay doesn't stop at online safety. Do you need to set up an appointment at the local DMV, but keep procrastinating because you know how awful the lines are? Are you a prospective college student trying to save on application fees? Have you lost track of all unnecessary subscriptions and memberships that keep draining your bank account?
If the answer is yes, DoNotPay is the right platform for you. Whether you're preparing for government-issued tests or looking for ways to lower your bills, our app will be of assistance.