Taking the MN Commercial Driver's License Practice Test in a Few Steps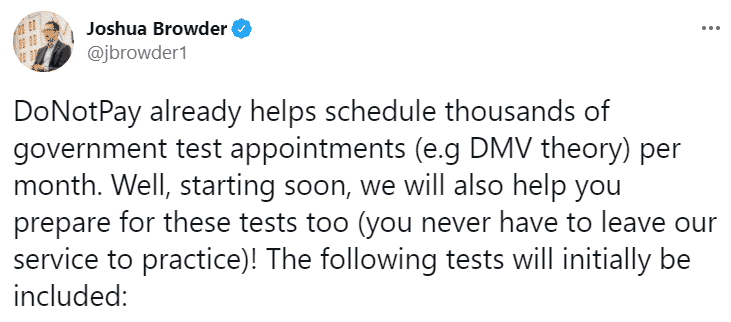 If you plan to take the MN commercial drivers license practice test and aren't sure where to find the study material or practice tests, look no further! We can help you perfect your knowledge and show you plenty of neat tips on preparing for the CDL test.
Taking practice tests will boost your confidence and prepare you for your real exam in no time, and DoNotPay offers all the instructions you could ever need.
What Is the MN CDL test?
You need the MN CDL license to operate any commercial vehicle, with a gross combination weight rating of 26,001 pounds or more, provided the GVWR of a trailer exceeds 10,000 pounds. To obtain this license, you have to pass a 50-question CDL test.
All the test questions come from the Minnesota Commercial Driver's Manual, and to pass, you must answer 40 questions correctly. Questions are multiple-choice, and each one has two, three, or four choices.
All questions come from the following chapters:
Introduction

Driving Safely

Transporting Cargo Safely

Air Brakes (if applicable)

Combination Vehicles

Pre-Trip Vehicle Inspection Test

Basic Vehicle Control Skills Test

On-Road Driving
How Can I Take the MN CDL Practice Tests With DoNotPay?
If you don't feel like searching for practice tests on your own and need an easier option, we offer a practical solution to that problem!
Go to DoNotPay from your web browser and follow the next steps to take your Minnesota CDL practice test using our app:
Pick the practice test that you would like to take

Decide on the number of questions you want to get (your options are 10, 20, or 30 questions)

Start practicing for your

Minnesota CDL test

!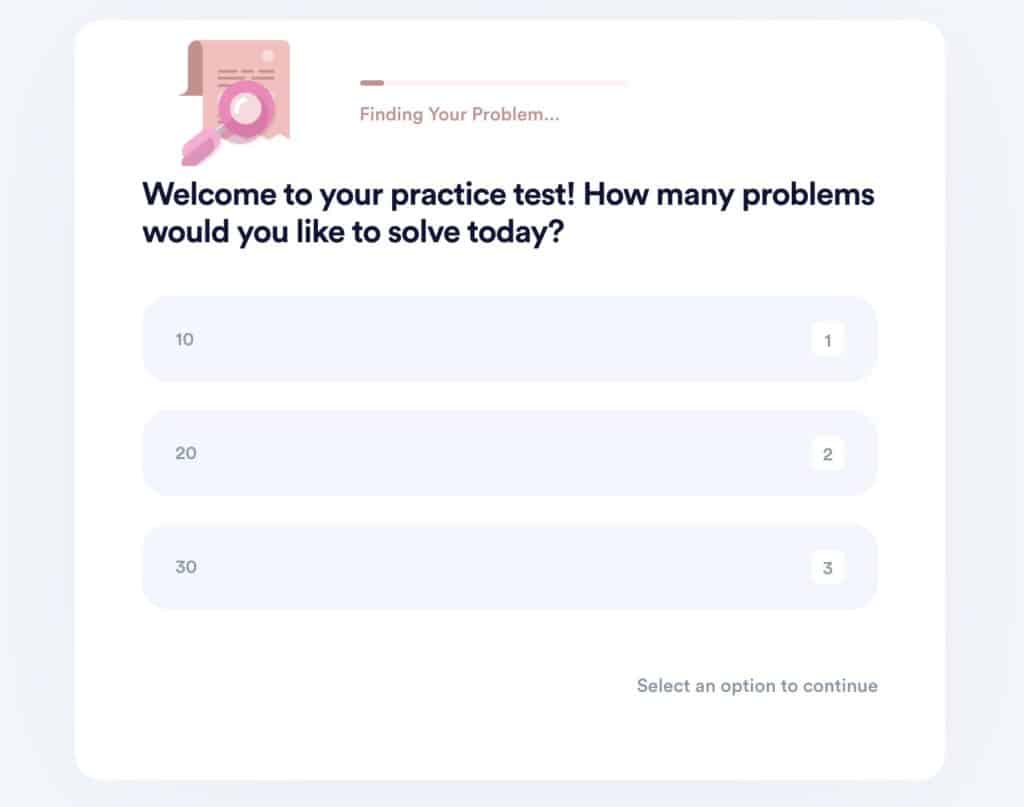 You don't have to worry if you get any of the questions wrong! You can retry the question right away or retake the practice test after you check your score.
Besides the Commercial Driver's License (CDL) General Knowledge Test, DoNotPay will also help you practice for these government tests:
If you need help with finding your ASVAB test scores, we got you covered! Making a DMV driving test appointment is also super easy with our app.
When it comes to CDL tests, the Minnesota CDL isn't the only one we can help with!
Check out our useful guides to Arkansas, Nebraska, Indiana, Nevada, Oregon, Colorado, Illinois, Montana, and Utah CDL tests!
What Do I Need To Know About the MN CDL Testing Age Requirements?
The Minnesota CDL is divided into three classes:
These are the age requirements you will have to meet to operate vehicles with MN CDL:
| | |
| --- | --- |
| Operating | Age requirement |
| A combination of vehicles with the gross combination weight over 26,000 pounds and the towed unit over 10,000 pounds | 18 or older |
| Any vehicle with a GVWR over 26,000 pounds | 18 or older |
| All vehicles made to transport over 15 people, along with the driver | 18 or older |
| Any vehicle that requires hazardous materials placards | 21 or older |
| All vehicles equipped and identified as a school bus | 18 or older |
Your license may get restricted to the size and type of vehicle you use for the road test. Unless the commercial motor vehicle (CMV) used for testing has air brakes, you will be restricted to driving vehicles without air brakes, even if you successfully passed the air brake knowledge test.​
These endorsements can be used with a Class A CDL:
Hazardous materials

Tank

Passenger

Doubles/Triples

HazMat

Tank

Air Brakes

School bus
What Are the CDL Test MN Requirements?
Each state has different rules and requirements when it comes to getting your CDL license.
You meet the Minnesota CDL requirements if you:
Pass the MN CDL general knowledge test

Are at least 18 years of age for intrastate driving (in Minnesota), 21 years of age for intrastate driving (outside of Minnesota), 21 years of age to transport hazardous materials

Have a valid Minnesota Class D driver's license

Provide your Social Security card and proof of your current Minnesota residency with your name and address on it

Give your current D.O.T. medical examiner's certificate and report form no older than two years

Pay fees for the CDL endorsement tests
If you are wondering how much money you will need to set aside for your CDL application fee, check out the table below to find out.
| | |
| --- | --- |
| CDL Class | Fee |
| Class A CDL | $44.25 ($24.25 for candidates under the age of 21) |
| Class B CDL | $36.25 |
| Class C CDL | $29.25 |
DoNotPay Helps You Claim Your Money
Our virtual assistant app makes sure you get back funds that are rightfully yours. 
Whether you need to claim insurance, warranties, or your property held by the state, we will help you do it in minutes.
DoNotPay can also help you initiate a chargeback on any transaction you disagree with. We can help you secure compensation from airlines, robocall, and text scammers, or in case you've been a victim of a crime.
In case you are dealing with an unfair company regarding your subscription cancellation or any other matter, we can help you get your money back by suing them in small claims court. 
Bypass the Administration With DoNotPay
There's no more need for extensive research, abundant paperwork, or endless phone calls with customer service reps. 
DoNotPay brings the administrative nonsense to a minimum. 
Book DMV appointments fast and easy, appeal your parking citations, sign up for free trials without disclosing your credit card info or phone number, or reach your loved ones in jail—all in less than five minutes.
We also generate any legal document, provide full access to public records, offer DMCA protection, and reduce your property taxes with a few clicks.