How to Create a MeetMe Account without a Phone Number
One of the greatest problems of the 21st century is privacy maintenance. With smartphones that always know our location and preferences, it's getting harder to protect our privacy. That is the reason why 80% of Americans are trying to think of new ways to protect it.
Using burner phones is tempting, but for many, this is an option that's too expensive. This is why people came up with fake phone number apps. With them, you can generate a temporary phone number that you can use to verify your account or get in touch with a stranger on a dating app without exposing yourself to cyberstalkers.
DoNotPay can provide you with a fake phone number in under three minutes!
Why Does
MeetMe
Need
Phone Number Verification
?
As a dating website, MeetMe has an obligation to establish that all the profiles on it belong to real people. This is the main reason why Meetme asks for your phone number randomly. MeetMe could ask you to verify your account even five days after you've signed up.
The platform uses phone number verification to:
Stop the registration of fake accounts

—You can't make multiple accounts under the same phone number, and this is why MeetMe requires its users to verify an account by giving their phone number and inputting the verification code

Verify you're human

—The majority of websites use the Completely Automated Public Turing test to tell Computers and Humans Apart (CAPTCHA) to make sure that the individual that's signing up isn't a bot

Keep an eye on suspicious users—

Whenever a suspicious user occurs, MeetMe asks for their phone number so that it can determine if the account is fraudulent
Can You
Verify
Your
MeetMe Account Without
a
Phone
?
You can verify your MeetMe account without revealing your phone number in two ways. You can send an email to MeetMe customer support. To verify your account by sending an email, you'll need the following information:
Full name

Country/State

Email address you use for MeetMe
MeetMe's staff will verify your account manually once they establish that you're a real person after they review your information. Keep in mind that, even though you avoided revealing your phone number, you gave other private information about you.
Potential Problems You Could Experience With the MeetMe Verification Process
There are a few inconveniences that you could experience when MeetMe asks you to verify your account. You may:
Not receive the confirmation code to your phone

Not receive the verification code through an email

Not be able to receive a verification code to your mobile because you have a new phone number
You can contact MeetMe customer support at suppor@meetme.com, or you can call them at 866-217-8131.
How To Bypass MeetMe Phone Number Verification
Follow these steps to verify your MeetMe account by sending an email to MeeMe customer support:
Write an email stating that you don't want to verify your account with your private phone number

Include your full name, state, and the email you use for MeetMe

Send your email to

support@meetme.com
There are alternatives to sending this email. You can verify your MeetMe account in several other ways:
Methods of Verifying Your Account
Yes/No
About the Method
DoNotPay

Yes

Burner Phone

Yes

Risk-free

Expensive

Prepaid SIM can expire if not topped up

Fake Phone Number App

Yes

Expensive

Risky—the app might not work for MeetMe

Via Home Phone

Yes

Unsafe

Certain to verify your account

Websites for Free SMS Verification

Yes

Fake number might not work

Easy to find

Reusable—other people might have used the same number
DoNotPay Can Help You
Bypass MeetMe Phone Verification!

If you need to verify your account on any dating app, including MeetMe, DoNotPay has the perfect feature for you! Get our temporary phone number that goes inactive after 10 minutes, which is long enough for you to receive a verification code and create your account.
DoNotPay's fake phone number is intended for one-time use, but you can generate a generous amount of fake phone numbers a month.
Sign up for DoNotPay in your web browser, and follow these instructions to get a temporary phone number:
Log in to your account

Click on

Burner Phone

Type in

MeetMe

as the name of the company you need your fake number for

Tap on

Create a Temporary Number
After you acquire your fake phone number, you can enter it in the field where MeetMe asks for your phone number. You will get a text on DoNotPay that will contain your verification code. Be sure to use it within 10 minutes because all information will be deleted once we deactivate the number.
While some companies charge up to $50 a year for a single number, DoNotPay includes this service into your subscription, which makes it the most affordable option.
We have an additional feature that goes well with a virtual phone number—virtual credit cards that you can use to sign up for countless free trials.
Unwanted Charges Will No Longer Be Your Problem After You Discover DoNotPay's Virtual Credit Cards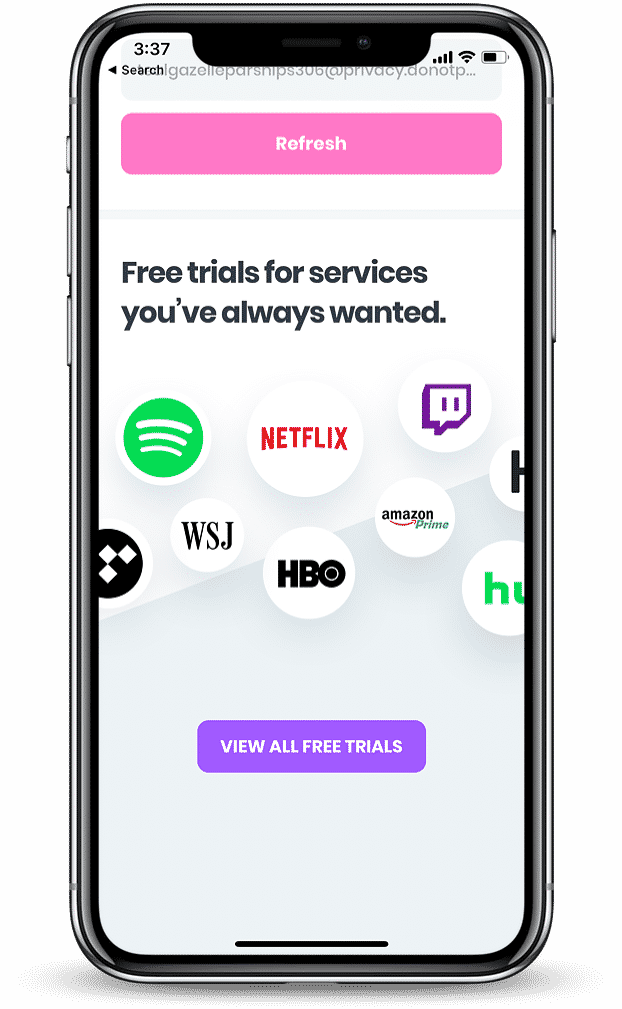 Although a free virtual credit card might sound shady, it's 100% legal. Once you learn what it can do, you'll love it!
DoNotPay's free trial card is a randomly generated card number that you can use to sign up for free trials. Here are its benefits:
Virtual credit card number

—You get a valid card number and expiry date that you'll enter when signing up for a free trial

The authenticity of the credit card—

The virtual credit card gets

instant approval

because it looks valid to the merchant

Safety of your money—

After your free trial expires, the company tries to charge you but can't because the

virtual credit card has zero deposit

. Also, it's not connected to your real bank account, so your money is safe

Instant cancellation

—The company cancels your account automatically, and you avoid unwanted charges
DoNotPay Can Be Your Partner in Solving Various Everyday Issues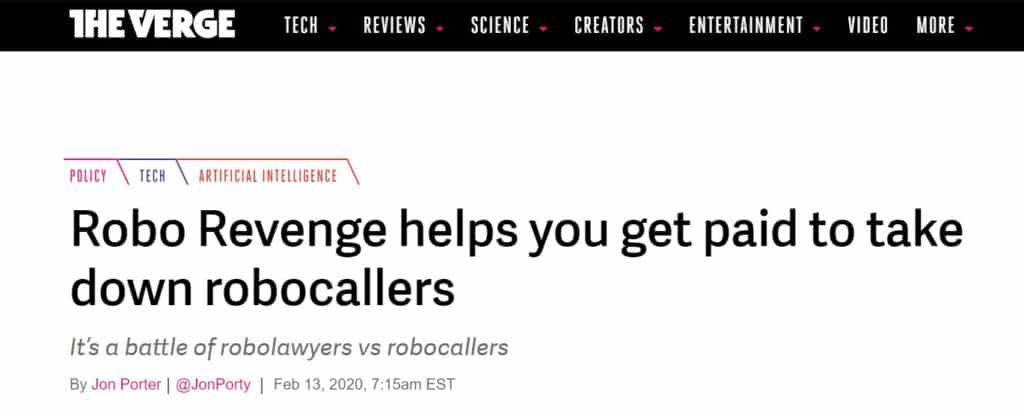 Don't you hate those robocalls and spam text messages you get when you leave your phone number on random websites? DoNotPay has a solution to blocking spam SMS on your Android and iPhone. As for robocalls, DoNotPay can help you make money off them too!
You no longer have to be afraid of stalkers or online sexual harassment—DoNotPay is the world's first robot lawyer, and we can assist you in dealing with these issues in small claims court. We were honored with the ABA Brown Award for Legal Access, and while we can't guarantee you a satisfying outcome, we can make sure you get all the help you need to present your case in court in the best way possible.
Open DoNotPay in your web browser and get help in an instant. We offer our assistance with the following:
Disputing traffic citations