Fax Forwarding to Email
—Should You Consider It?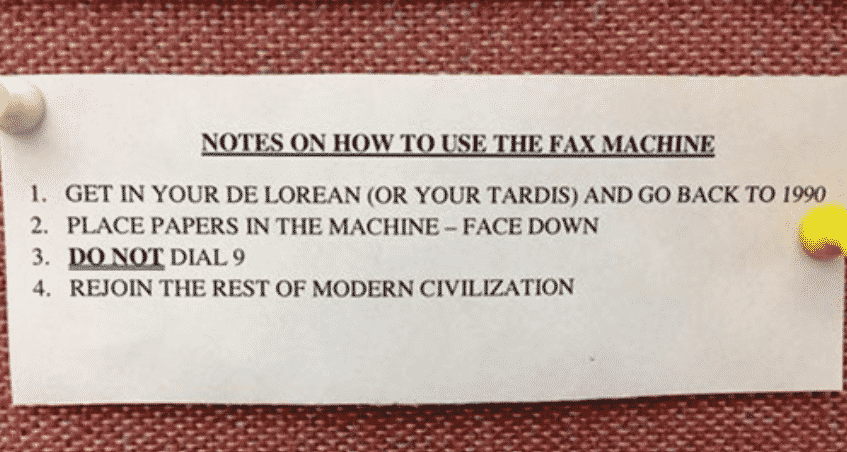 Some may think that faxing is a long-forgotten method of sending and receiving documents, but one survey proved that a large percentage of IT employees still use fax. This is because faxing has improved and adapted to the new age. We'll explain what fax forwarding to email is and tell you how to fax with ease with DoNotPay.
Fax Forward to Email
—The Requirements

Fax forwarding is a process in which the files you send to a fax machine are sent to an email address instead of getting printed. This is a good option because it eliminates paper waste. If a problem occurs during transmission, the fax machine will print the document automatically, making sure it doesn't get lost for good.
Fax forwarding is not without fault. The most problematic part about forwarding fax to email is that you still need to use a fax machine that connects to the internet. This can be an IP fax machine or an all-in-one printer with an integrated fax feature. Be prepared to spend some extra cash if you opt for the latter. 
You will also have to set up the equipment via:
The device's control panel

The provided installation CD-ROM

A web interface where you can access the fax machine's settings
The attachment you get on your email can be in a PDF, TIFF, or XPS format.
Fax Forwarding to Email
vs. Online Faxing

Although fax forwarding to email and online faxing may seem similar, the biggest difference between the two is that you don't need a fax machine for online fax services. 
This is a huge advantage since the idea is to leave faxing machines behind. The advantages of online faxing are that you can:
Send signed documents in a safe manner

Send files from your computer

Get the documents to the recipient faster than with any other method
You'll need a fax app to use online faxing services, and the best one available is DoNotPay.
Forget About
Fax Forwarding to Email
and Use a Simpler Way—DoNotPay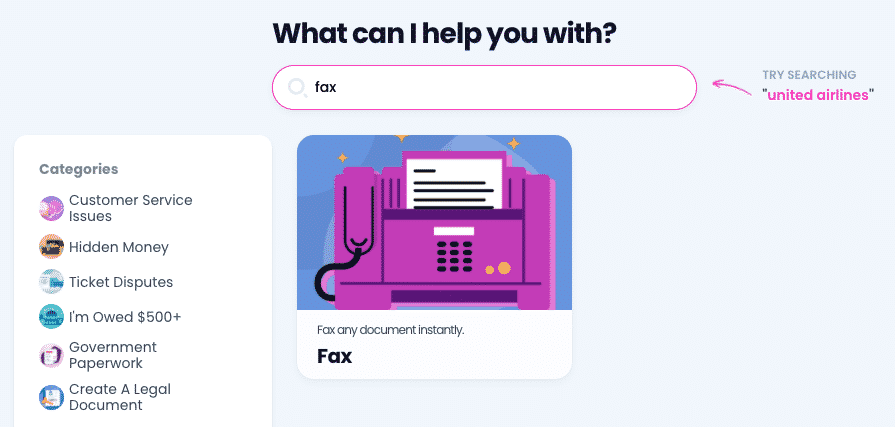 DoNotPay has made faxing a simple and convenient task. You don't need a fax machine to send files—your computer will do the job. Another advantage of DoNotPay is how affordable it is compared to other fax apps.
Check out what benefits we offer and how the app works:
The Benefits of DoNotPay's Online Fax Feature
How To Send a Fax With DoNotPay

Faxing made easy from a

phone

or laptop

Sending up to 100 pages monthly

Faxing with the snap of a photo or uploading files

Open DoNotPay in a

web browser

Upload or snap a photo

Enter the fax number of your recipient

Expect a notification from us that the fax has been sent
We also have an additional feature called Snap Photo that allows you to take photos of bills and checks and pay them without using a scanner. 
DoNotPay knows all about where you can find test fax numbers and how free fax works. You can check out our fax cover letter examples and learn about Google Voice fax. We can also help you learn everything about how fax software works and how to send a fax over Wi-Fi.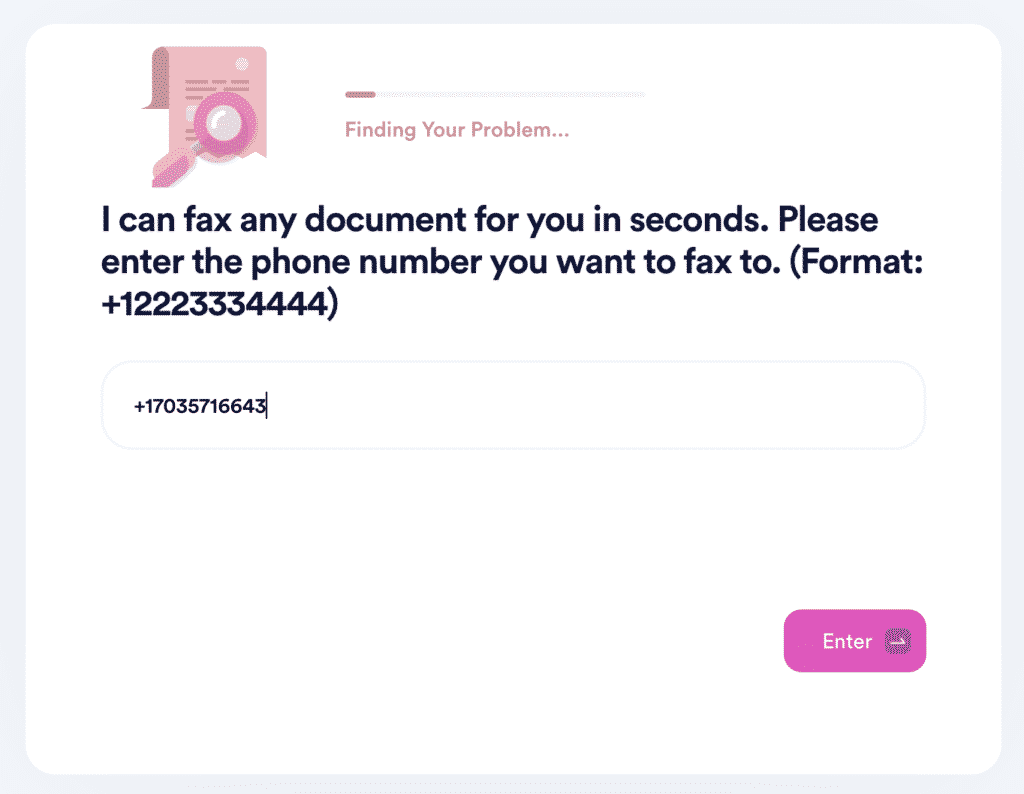 Are There Any Other Faxing Methods?
Faxing is still present in the business world. You have a few possible ways of sending faxes nowadays—via:
Online fax apps

Fax machines

Microsoft Windows' Fax and Scan
Each of these options comes with setbacks.
The Disadvantages of Fax Apps
Fax apps are based on the e-faxing method, which is the best way of sending and receiving faxes. The issue with fax apps is that they are expensive. If you opt for one, be prepared to cash out from $10 to $50 a month.
The Disadvantages of Fax Machines
The best part about fax machines is their contribution to the advancement of technology that occurred a long time ago. They are archaic and are not the most convenient way of sending a fax. 
You need to spend money and wait longer to get a fax than with any other option. The documents you send and receive are printed out, which means you are wasting paper. 
By using a fax machine at work, anyone can get a glimpse of documents that contain sensitive information, which is easily avoidable if you opt for online faxing solutions. Fax machines also use analog technology, which can't encrypt files and protect them in that way.
The Disadvantages of Windows Fax and Scan
Windows Fax and Scan is a middle ground between fax machines and fax apps, but somehow, you get the worst of both worlds. This option doesn't use the internet, which affects the time a fax takes to get sent. You also need to connect your phone line to a computer, which seems like too much trouble, especially when you think about the fact that faxing without a phone line is becoming a standard.
Don't Let Companies Take Your Hard-Earned Money!
People love to subscribe to all sorts of services—especially if there are free trials involved. The problem is that most of them forget that they signed up for anything in the first place. Companies are aware of this, which is why they auto-renew memberships as soon as the free trials expire.
Don't let them get away with it—use DoNotPay to sign up for free trials and cancel subscriptions right before they renew. If you want to save even more money, use our platform to learn how to handle high bills, parking tickets, college application fees, canceled or delayed flights, or faulty services you should get refunded for.
Use DoNotPay To Stop Illegal Activities and Earn off Scammers!
Our AI-powered platform can assist you in dealing with all sorts of scammers. If you got any of the following, the world's first robot lawyer will help you seek justice:
Do you want to protect yourself and your loved ones from stalking and harassment as well? Use DoNotPay to learn how! If the situation with a stalker escalates, our app is going to help you take them to small claims court by preparing all the paperwork and your court statement.
Don't stop there—check out how you can bypass phone number verification, claim any type of warranty, or pass any government test with flying colors!