How To Perform a DSW Gift Card Balance Check Without Breaking a Sweat
Are you looking for a way to check the balance on a used gift card? Look no further because you've come to the right place!
DoNotPay can help you perform a DSW gift card balance check and get the remaining dollars back in cash in a few easy steps. , and get practical advice on how to exchange gift cards and get free ones in a snap!
What Is a DSW Gift Card and How Does It Work?
A DSW gift card is redeemable if you're shopping online or at any DSW location in the United States.
Here are some more important features of the card:
The amount on a DSW gift card can range from $25 to $500
You can choose a design and add a personal message if you want to give it to some
It has no expiration date, so you can use it whenever you like
There are no fees associated with using the card
You will need to present proof of purchase if you lose or damage your card. It is essential to contact customer support as soon as you establish that your card is missing to ensure that the replacement value remains the same.
You Have a DSW Gift Card—How Can You Check the Balance?
To check your gift card balance, you have the following options:
Go to a DSW store
Call the customer support team
Visit the official website
Go to a DSW Store
If you're already out, visit a DSW store near you. Hand over your gift card to the salesperson and ask them to check the remaining balance on your card. They will need only a few moments.
In case you're in the mood to shop, pay for the items with your gift card and check the bottom of the receipt for the leftover balance.
Call the Customer Support Team
To check your DSW gift card balance over the phone, call customer support at 1-888-895-2504 and introduce yourself. Explain that you want them to check your gift card balance for you. Provide your gift card information. A customer support agent will respond with the required info.
Visit the Official Website
Visit DSW's website and go to the Gift Card section. To check your balance, type in your gift card number and PIN code, located on the front and back of your card, respectively. Click on Continue. A window will pop up showing the remaining balance on your gift card.
What To Do if You Have Unused Balance on Your DSW Gift Card
If you're not sure what to do with the remaining balance on your gift card, here are a few suggestions:
Method
Brief Explanation
Use the card
Get your gift card and go shopping at DSW! Show yourself some love and get the items you've put on your wish list. In case your purchase ends up being higher than the balance on your card, use a credit card to pay the difference
Sell it
Consider selling your gift card to a family member or a friend who is in dire need of a wardrobe upgrade, especially if you have an unused gift card.

If your efforts to sell the card are in vain, try putting it up for sale on online marketplaces. Platforms like eBay and Craigslist are perfect for selling gift cards

Trade your gift card
If you're interested in trading your gift card instead of selling it, there are several online platforms where you can exchange your gift card for another one.

Beware of scammers who might try to give you a gift card with no balance on it

Redeem the card for cash
Although DSW's terms and conditions clearly mention that a gift card cannot be returned for cash, there are certain states where companies are required to pay up remaining gift card balances.
Do you want to exchange your gift card for cash? Subscribe to DoNotPay, and let us do the hard work for you!
DoNotPay Can Exchange Your DSW Gift Card for Cash in a Few Simple Steps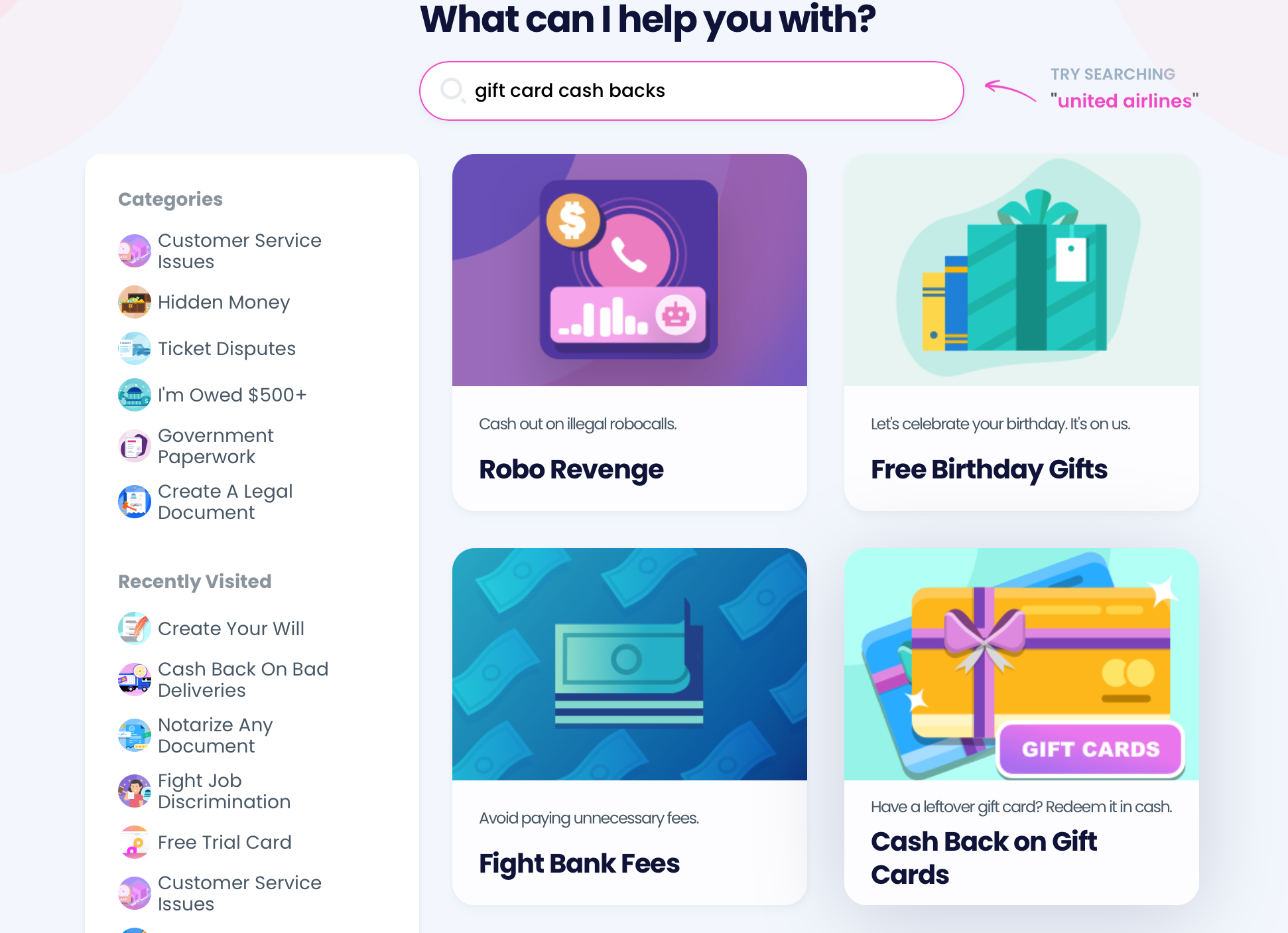 Redeeming your gift card for cash seems simple enough in theory but can be quite exhausting in practice. Most customer support agents tend to be unhelpful if you ask for cash back, while others don't even know that a cash back policy exists.
Skip the frustrating part and let DoNotPay convert your gift card balance to cash. All you have to do is follow these straightforward instructions:
from your web browser
Search for the Gift Card Cash Back feature
Enter information about the gift card, including the company name, card number, and the leftover balance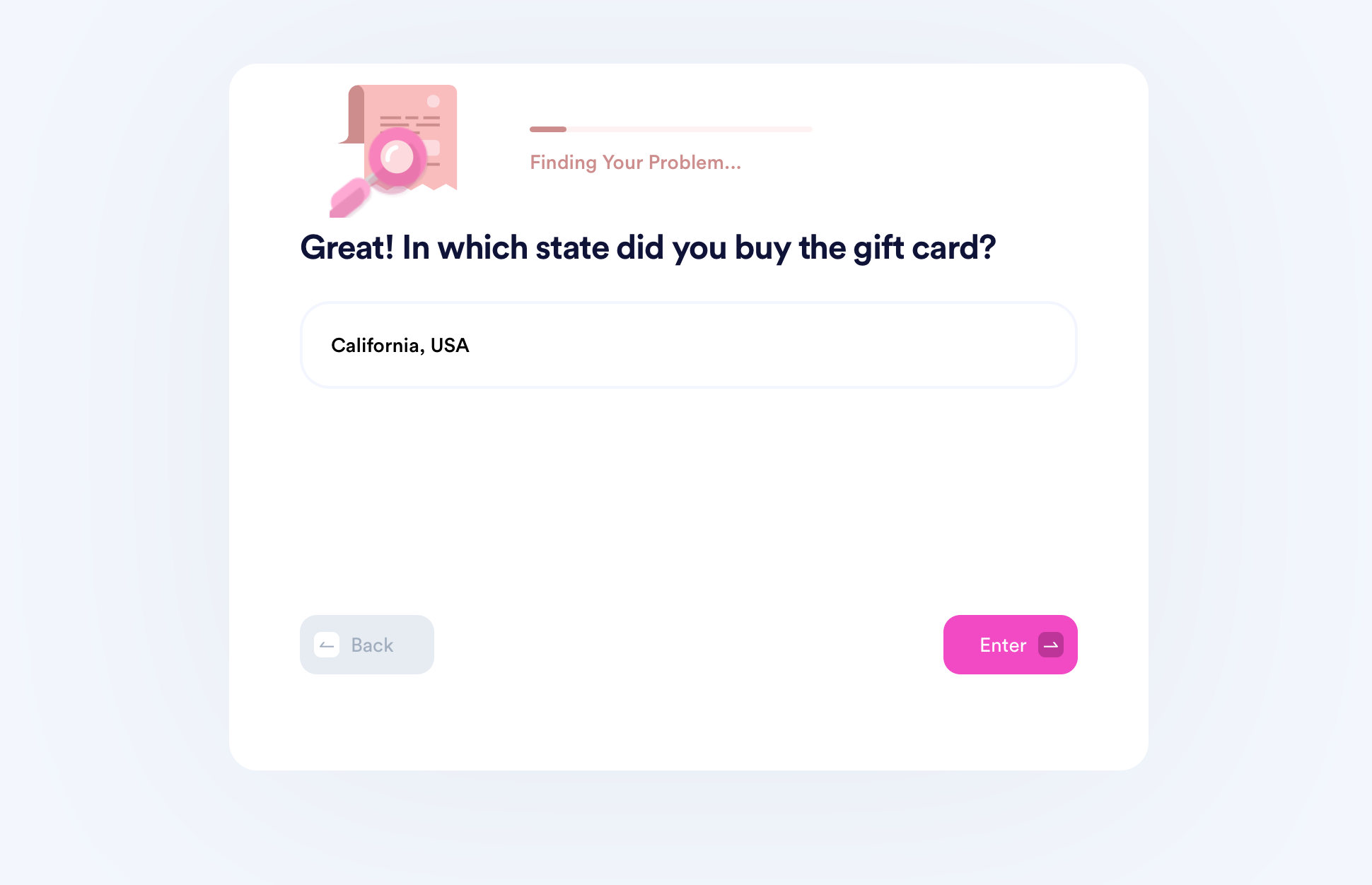 We will send the request to DSW on your behalf, provided that your state has a cash back policy. In case it doesn't, we will locate DSW's office in Puerto Rico or one of the 11 states with a cash back policy and send the request there. You should receive your money back within 14 business days.
DoNotPay has all the information you need about gift cards of different apparel companies, such as:
Easy-Breezy Ways To Deal With Not So Breezy Issues
Administrative and similar tasks don't have to be as complicated as we've known them to be. With DoNotPay, dealing with paperwork and companies is done in a few clicks. Let the world's first robot lawyer help you:
Draft various legal documents
Money Troubles? I Don't Know Her!
As our app's name says, DoNotPay's mission is to put a stop to losing money and overpaying. We will help you get your hands on free trials and snatch free raffle tickets. DoNotPay can also provide solutions for you to get help covering bills and reduce your property taxes.
If you want to get some additional funds, use our app to sign up for clinical trials. You may also take our practice tests to ace a government test and land a better-paying job.
It doesn't hurt to check whether you are owed some unclaimed money, and we can help you with the application.