Get Your Child Medical Consent Form Notarized Without a Hitch
Getting a document notarized can be a daunting process. If you need to get a child medical consent form notarized, we'll show you how to do it smoothly.
DoNotPay provides an insight into various notary services you can easily use no matter what state you live in.
Medical Treatment of Minors Can Turn Into a Major Problem
You might think that hospitals must provide medical treatment to anyone who walks through the door with injuries or health issues. It isn't the case, though, especially not for minors.
If your child falls when playing and suffers a concussion, doctors will have to wait for you to show up at the hospital before proceeding with the treatment. You should be aware that most emergency rooms and medical centers won't treat a minor unless:
A parent is present

A child medical consent form is presented

The child's life is in danger
A child medical consent form serves as medical power of attorney giving your children's caregivers the power to make decisions until you can take over.
When To Prepare a Child Medical Consent Form
You should prepare a child medical consent form—also called a medical release form—if your children spend time with other people in your absence. Do they have a babysitter or go to a kindergarten or school?
As most children can't stay with their parents all the time, you should make sure to:
Transfer the decision-making to children's other caregivers

Describe your wishes about potential medical treatment clearly
A child medical consent form is a legal way you can do the aforementioned and ensure your children will be given adequate medical treatment in case:
You are unavailable

There is an emergency
Children can get hurt or experience a severe allergic reaction when staying with their nanny, grandparents, or anyone else. If these people take your injured child to a hospital without a medical consent form, the child might not get proper care.
A child medical consent form:
Gives your clear consent for your hurt child to get medical treatment

Ensures your children are protected and taken care of when you're not around

Makes it easy for other caregivers, doctors, and other involved parties to deal with a stressful medical situation
How To Prepare and Get a Child Medical Consent Form Notarized
Here's what you should do when preparing a child medical consent form:
Prepare the Form
Find a Notary

Gather relevant information, such as medical history, birthdates, insurance information

Find a medical consent form—some hospitals offer it on their websites

Print out a few copies of the form for each child

Complete the form—make sure you include all relevant information you'd like medical professionals to know

Find a

notary

—don't sign the copies before setting up an appointment since the notary needs to witness the signing of your consent form

Get a few copies of the child medical consent form notarized (for each child)

Use

online notary

services—

!

Browse through some websites, e.g.:

Visit nearby places, e.g.:
You need to get a child medical consent form notarized to make it legally binding. We present the most convenient and affordable way to do it.
DoNotPay Helps You Get the Child Medical Consent Form Notarized in a Flash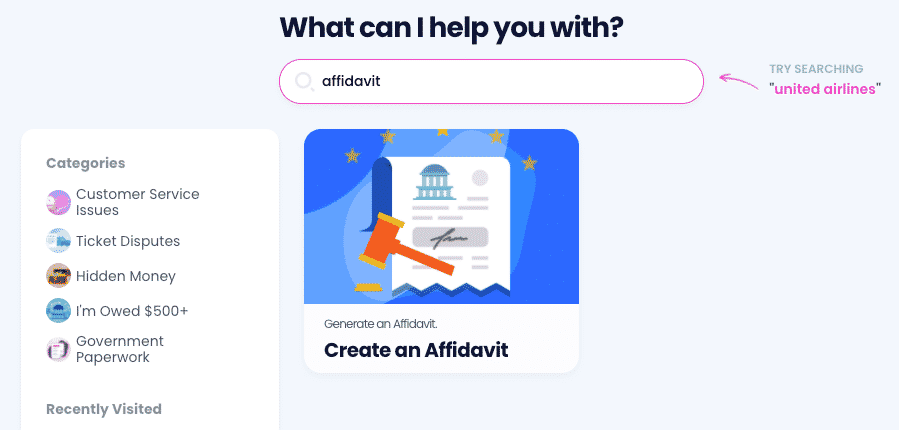 With DoNotPay, you'll dodge:
Searching for a notary

Contacting a notary's office

Scheduling an appointment

Heading to the notary's office at the agreed time
We provide remote notary services in a few clicks— and:
Choose our

Notarize Any Document

feature

Upload any document you'd like to get notarized

Enter your email address

Go to your inbox and click on the link DoNotPay sent you
The link will direct you to a notary's appointment schedule. Choose the time that suits you and meet the notary via a live video call at the agreed time.
You can get affidavits, car titles, trusts, wills, real estate deeds, and other legal documents notarized in a heartbeat. Save your time and energy—let our AI-driven app provide a notary for you!
What To Expect From Online Notarization?
Before meeting with the notary via a video call, you should know what to expect during the notarization. The notary will:
Ask you some questions to confirm your identity

Check your ID document—make sure you prepare a valid government-issued photo ID, passport, or driver's license

Verify that you're signing a document of your own free will, i.e., that no one is forcing you

Assess you're of sound mind and not under the influence of any substances

Witness the signing of the document—don't sign any copies before the appointment

Notarize all copies of the child medical consent form by placing the

notary signature

and stamp—prepare enough copies to get notarized
If you share custody over your children, you should have the form notarized together with the other party, i.e., your (ex-)spouse.
Clear Out Your Daily Tasks Fast With DoNotPay
Are your parking tickets piling up, but the process of appealing them is way too complicated? Do you struggle to pay your bills but are not sure how to get an extension? Is it time to extend your driver's license, but reaching the DMV is a nightmare?
DoNotPay will turn all of these dreadful tasks into easy-to-do items you can check off your agenda quickly!
Get rid of spam emails, texts, and calls quickly using our AI-powered app!
Learn how to secure compensation from airlines, get your college fees waived, claim your lost funds, or reduce your property tax—all with a few clicks!
Subscription Issues? DoNotPay Can Help!
If you are looking to test out a service, think twice before disclosing your payment info. Companies will often ask you for your credit card details even when signing up for a free trial—they charge you once the trial expires.
Use our virtual credit card, and don't worry about unwanted charges!
Our credit card gets automatically approved for any free trial, but it rejects any real charges since there is no money on it.
DoNotPay will locate and cancel all your unwanted subscriptions without you having to deal with customer service reps.
We can also help you request refunds from companies or take them to small claims court if they refuse to cooperate.