What Time Do Amazon Packages Arrive? DoNotPay Provides All the Answers You Need
If you're wondering 'what time do Amazon packages arrive,' you're probably waiting for one yourself, and it's late. Our guide explains what the Amazon delivery times are and how to get a late delivery refund in a matter of clicks with DoNotPay.
Using our app, you won't have to deal with customer support or file claims because DoNotPay is here to automate the process!
When Do Amazon Packages Arrive?
Amazon provides two shipping options for you to choose from:
Shipping Option
Details
Free
You will receive your order within five to eight days
Prime
With Amazon Prime, you will be eligible for:

Standard shipping (four to five business days)
One-day shipping
Two-day shipping
To determine the shipping time more precisely, you will have to go to your Cart and:
Select Proceed to checkout
Add your shipping address
Choose the shipping speed and press Continue
Opt for a payment method and continue
Amazon packages usually arrive between 8:00 a.m. and 8:00 p.m. local time.
Reasons Why Your Amazon Package Might Be Late
If your Amazon package hasn't been delivered on time, there are several probable reasons for that:
Natural events—If you're located in an area that's been hit by a natural disaster recently, such as a hurricane or tornado, Amazon says that you could potentially wait for two or three extra business days on top of the estimated delivery time
Third-party seller—Your delivery might be late if it's fulfilled by a reseller rather than Amazon. In case your package is late, you should click on Contact Seller on the Order Details page and contact the seller
What To Do if Your Amazon Package Hasn't Arrived Yet
The first thing you'll want to do if your Amazon package is late is to try and track it down. You will get a unique identifier via email that's assigned to your package after Amazon ships your order. The ID will be scanned as it moves through destinations, giving you real-time feedback on where your package is.
Here's what you need to do to track your package:
Sign in to your Amazon account
Go to Your Orders
Choose the order you want to track
Click on Track Package
In case 48 hours have passed after the expected delivery time, and you still haven't received your package, you should try one of these solutions:
Verify your shipping address
Check if there's a notice of attempted delivery
See if someone else accepted the delivery for you
If none of the above works, you should consider asking for a refund.
What To Do if Amazon Says Your Package Is Delivered, but It Hasn't Arrived Yet
Here's what you need to do if you haven't received your order but Amazon tracking says your package is delivered:
Look for a notice of attempted delivery
Search around the delivery location
Check if another resident of your house or apartment accepted the delivery in your stead
Check your P.O. box
It's not uncommon that a package is a couple of hours late, but if it's over 48 hours late, you should contact Amazon and perhaps even ask for a refund.
How To Contact Amazon and Report a Problem
You have two ways to go about contacting Amazon:
Phone 00 1 206-922-0880 and talk to customer support
Go to the Amazon website and answer the chatbot's questions
How To Get a Refund From Amazon if Your Package Is Late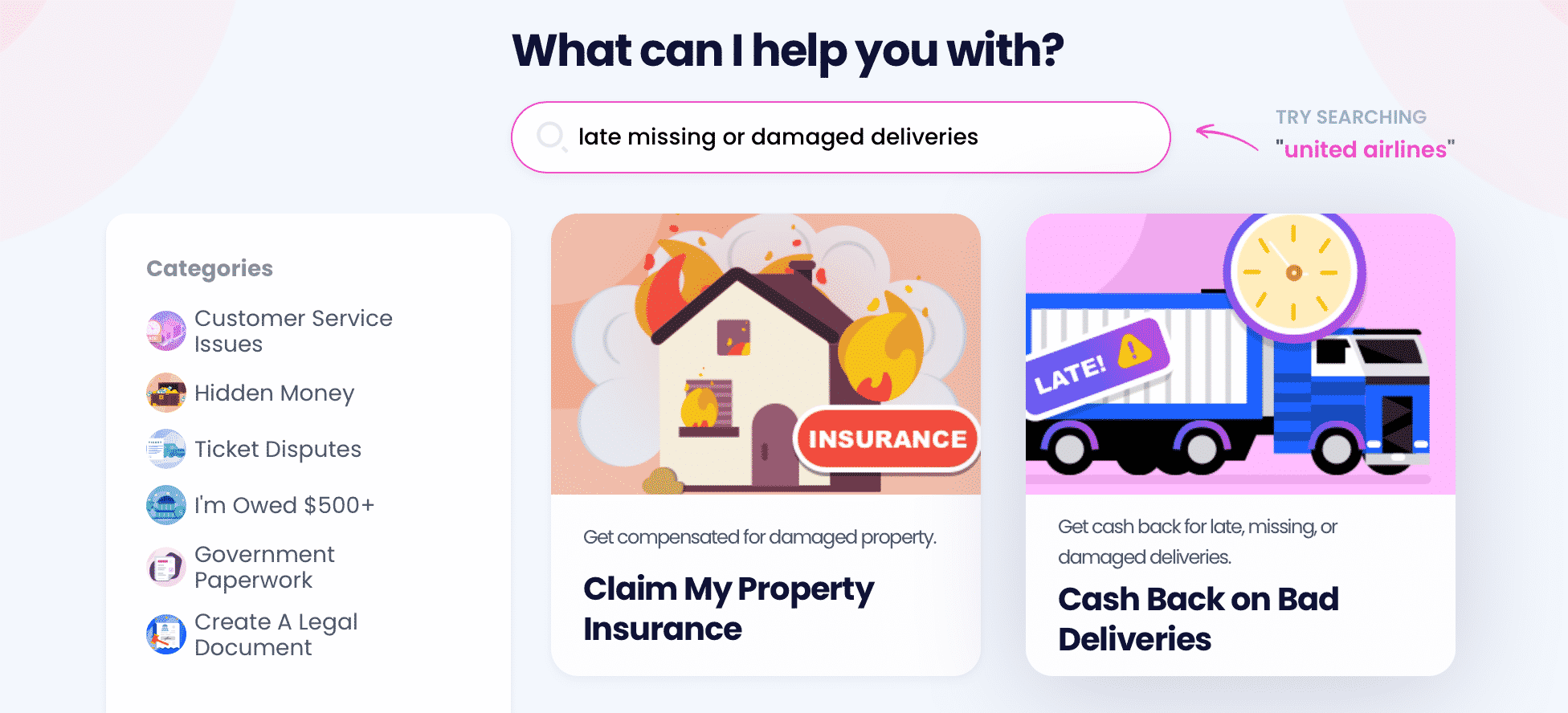 If the tracking says your package is delivered, but it isn't, or if it's been three days since the estimated delivery date, you should ask for a refund by going to Your Orders and:
Finding your order
Selecting Problem with order
Clicking on Request refund
Explaining your problem in the text box
Clicking Submit
You can instead and use our Late Delivery Product if you want to initiate a refund request in a matter of minutes!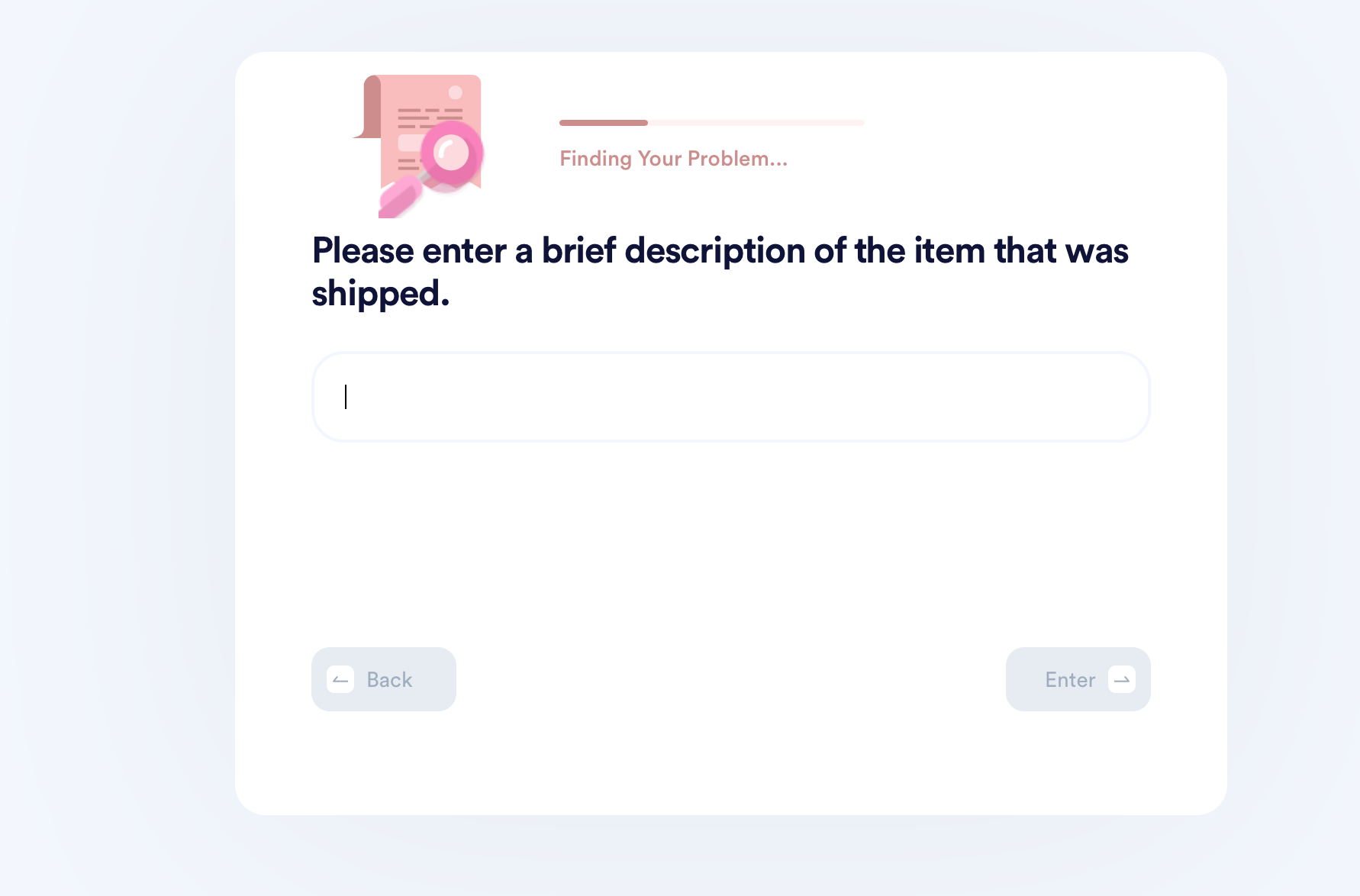 Get a Refund From Amazon in a Snap With DoNotPay
DoNotPay allows you to request a refund from Amazon without wasting your time! To get a refund in a matter of minutes, all you have to do is:
Locate the Late Delivery Refund product
Select the courier and provide details about the shipment
We will then submit a claim in your name to the courier's claims department.
Are you facing other delivery-related issues? DoNotPay can provide you with various guides:
Find Hidden Money With DoNotPay Effortlessly
Our app can do more than request delivery refunds for you. We can help you identify all your hidden expenses and save your money for more relevant matters. If you use DoNotPay, you can:
Earn Some Extra Cash With DoNotPay's Help
Not only can we eliminate all hidden expenses you have, but we can help you put more money in your pocket! We don't let you forget the smaller but meaningful gains you can make from gift card cash backs, raffle ticket wins, or warranty claims. Our nifty app can also assist you in getting some serious cash by way of chargebacks, insurance claims, airline compensation, college fee waivers, paid clinical trials, or crime victims compensation. We can also show you how to sue any company or individual for compensation in small claims court.