Canceled or Rescheduled Event? Get Your OnlineCityTickets Refund Easily With DoNotPay
OnlineCityTickets.com is a privately owned company that works as an online retailer of resale tickets in the secondary market. The company offers tickets for concerts, theaters, family shows, sports events, and traveling Broadway. OnlineCityTickets is not affiliated with any venue, box office, or primary website. The price of the tickets it sells may be higher or lower than face value, and it can change at any time.
As a company in an industry that's most susceptible to change, its refund policy should be fair and straightforward, but is it? Read on and find out how we can help you request a refund from OnlineCityTickets!
What Is the OnlineCityTickets
Refund Policy
?

Many customers complained that OnlineCityTickets.com changes its refund policy as it sees fit without regard to consumer's rights for refunds. The company's refund policy states that you have a right to a full refund if the event is canceled, but some customers claim that the company has granted them only store credit.
The OnlineCityTickets refund policy states:
All sales are final and non-refundable unless the company cancels the event

It's at the company's discretion to determine when the event is canceled

The company is a resale store, not a venue or a box office, so it doesn't allow exchanges

If OnlineCityTickets cancels an event, the company will refund the purchase price along with the delivery charges, or you will get store credit for any future purchases

To get a refund or compensation, you need to return your tickets within ten business days after OnlineCityTickets.com sends you a prepaid shipping label

The company won't allow refunds without the original tickets

If the event is postponed or rescheduled, your tickets will still be valid, and you won't be eligible for compensation or a refund

You may not request a refund for any lost, destroyed, or damaged tickets
How To Get an
OnlineCityTickets Refund
With DoNotPay

Our app can help you get a refund from any company—including those with no-refunds policies—with a staggering 98% chance of success!
Open DoNotPay in any and follow these step-by-step instructions to get the refund you're entitled to:
Sign in to your account

Find the

File a Chargeback

feature and click on it

Provide our chatbot with your bank details and the name of the vendor

Follow the instructions that our chatbot gives you
After you've verified your request, we'll send the dispute letter to your bank and vendor. The letter will contain all the relevant VISA and MasterCard reason codes that will fortify your claim. Keep all these documents as evidence in case you have to sue OnlineCityTickets in small claims court.
DoNotPay can help you get a refund with other online ticket resale retailers, like Atom, Stubhub, TicketWeb, Eventbrite, Ticketmaster, Vivid Seats, Live Nation, and many more.
How To Get an
OnlineCityTickets Refund
OnlineCityTickets.com will send you a prepaid shipping label if the event you bought your tickets for is canceled. The whole process should be automated. In case you don't receive your refund automatically, you will have to contact the company directly. There are two ways to get in touch with OnlineCityTickets:
Keep in mind that this doesn't guarantee you'll get your money back because the company is notorious for denying refunds. Many customers are buzzing about the company being unreasonable and its policy being too strict. According to them, the company grants no refunds when the date of postponed or rescheduled events doesn't work for you.
Getting an
OnlineCityTickets Refund
Over the Phone
You can request an OnlineCityTickets refund by contacting the company's customer support. Here's how to do it:
Call it at

800-854-2196

Wait for an agent to pick up

Explain your situation and request a refund

Follow the instructions they give you
If you hate waiting on hold while getting in touch with customer support agents, DoNotPay can help you jump the phone tree for any customer service you can think of. Check out how we handle Walmart's support to get a taste of what we can do.
Requesting a Refund From OnlineCityTickets via Email
You can write to the company and request your refund over email by doing the following:
Write a

letter of refund payment

Send it to

support@onlinecitytickets.com

Wait for the company to grant your request
Keep all the emails you receive from the company even if they qualify as spam because they might come in handy if you decide to take the matter to small claims court.
| | |
| --- | --- |
| Can You Request a Refund Via | Yes/No |
| DoNotPay | Yes |
| Letter | No |
| Phone | Potentially |
| Email | Potentially |
| In Person | No |
| Website | No |
If OnlineCityTickets Ignored Your Refund Request, Take It to Small Claims Court With DoNotPay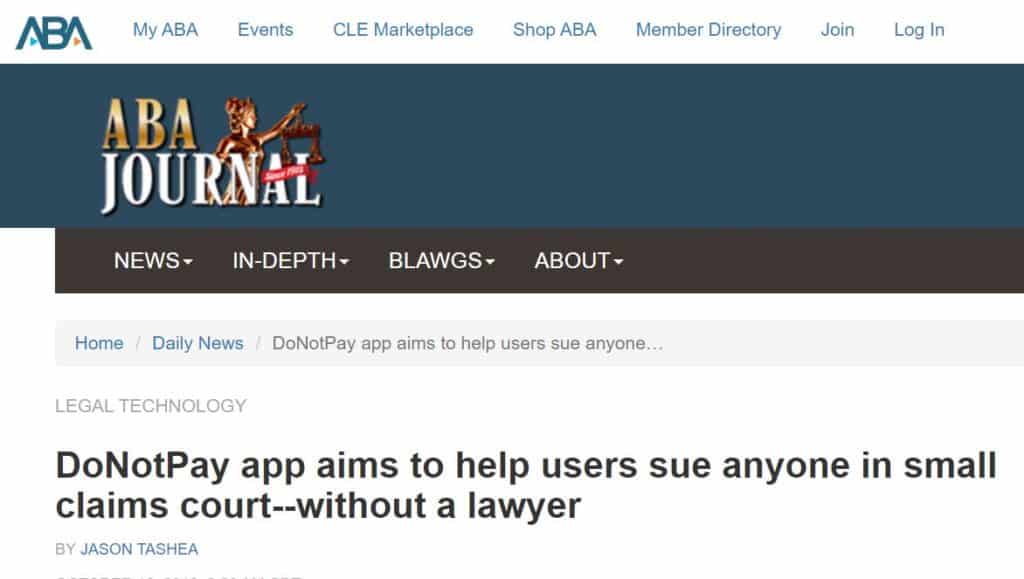 Don't be afraid to go to small claims court to get what's rightfully yours! Many people don't want to waste time, energy, and money on tedious legal processes, and they give up before they even start them.
That's understandable because the whole process can sometimes be confusing, but with DoNotPay's help, you can get up to $10,000 in small claims court. We pride ourselves on providing quality legal assistance since we've been honored by the American Bar Association's Brown Award for Legal Access.
This is how DoNotPay will prepare all the necessary documents for your lawsuit. We'll:
Create a demand letter you'll send to the vendor and use as evidence in court

Fill out the court forms

Help you serve the merchant properly

Draw up a script with all the details of your case and what you need to say in court to make a compelling argument
Demand Letter You'll Send to OnlineCityTickets
In some states, sending a demand letter to the defendant is a must before filing a claim in court. The demand letter might get you a refund without going to small claims court—which happens in around a third of the cases. If the merchant still denies you the refund, you'll have the demand letter as evidence that you tried to settle the matter amicably before suing.
After you've provided our app with all the necessary information, you can download the letter and send it to OnlineCityTickets.com.
Court Forms You Don't Have to Fill Out by Yourself
Your legal form might vary depending on your state. DoNotPay will recognize the form that's required by your local small claims court automatically.
Once you give all the required information, DoNotPay will fill out the correct legal form and give you a PDF file you can print and take to your local court.
Serving OnlineCityTickets
Small claim courts have strict rules about serving the defendant properly, and DoNotPay will give you the instructions depending on the rules of your local small claims court. You can serve the defendant via the company's official email, which will leave a document trail that can also be used as evidence in court.
A Script Containing All the Particulars of Your Case
DoNotPay will generate a script that will help you with what to say in front of the judge to make a strong claim. It will also include the particulars of your case—the evidence, the damages you seek, and the grounds for making a claim.
DoNotPay Can Be Your Personal Virtual Assistant

If there are any other administrative or legal issues you're dealing with at the moment, you don't have to do it alone—you have DoNotPay to help you! DoNotPay will take the role of your personal assistant and help you with anything from requesting ticket refunds for other entertainment providers, such as AMC, Regal, Cinemark, Fandango, Disneyland, Six Flags, Disney World, Alamo Drafthouse Cinema, Universal Studios Hollywood, and more.
Open DoNotPay in your , and we'll help you:
Dispute speeding citations

Appeal traffic citations