Request and Get a StubHub Refund Right Now
StubHub is an eBay-owned company that allows people to either buy or sell tickets online. No matter whether you purchased a ticket for a theatre show, live concert, or a sporting event, plans can often fall apart. Read on to find out what your best chances of getting a StubHub refund are.
Does StubHub Give Refunds?
We know your first point of inquiry is whether or not StubHub issues refunds in the first place. The StubHub marketplace works as a mediator between ticket buyers and sellers, who are all regular people, let's say. The company prides itself on being a Fan-to-Fan service. Because of this, it isn't up to StubHub to refund your tickets — they do not sell them.
The company has a policy that protects buyers and demands ticket sellers to return money in some instances. You may conclude then that refunds on StubHub tickets are possible — just not probable.
Getting a StubHub Ticket Refund With DoNotPay Is Your Best Bet!

Let's dive into it right away. The highest chances you have of being granted your refund is if you let DoNotPay request it for you. Whatever way you choose to deal with StubHub yourself, you're sure to lose time, nerves, and patience. Because the company works in partnership with ticket sellers, you are also never certain under what condition you can request a refund.
DoNotPay doesn't care about that. Our robot lawyer faxes your refunds no matter what they are for — and StubHub is no exception. All you need to do is follow these short steps below:
Log into DoNotPay from any

Enter the payment method you used for your tickets

Specify it's StubHub you want a refund from

Give us your email and date of birth details
Voilà! With only these four steps, your refund request is faxed. DoNotPay records the details of your purchase to boost your chances of winning the refund.
How to Get a Refund on StubHub Manually

It is possible to request a refund on a purchased StubHub ticket manually. Even though refund policies are set according to the individual sellers' terms of service, StubHub issues refunds on their own too. There are only two ways to request your refund from them on your own:
Calling StubHub Support

Emailing the company
The StubHub Ticket Refund by Phone
If you think you're eligible for a refund from StubHub, one way you can try requesting your money back is by calling the company on the phone. These are the steps to do it:
Gather all the information you have on the purchase

Dial +1 (866) 788-2482

Wait for a StubHub representative to reach you

Explain your case the best you can

Provide the information they might require
If StubHub decides you can be refunded, you'll probably get an email at some point on how to collect your refund.
The Stubhub Refunds by Email
Another way you might reach the company is by sending them an email. To request your refund in this way, go through the following steps:
Draft your request carefully (including the reason you want a refund and the evidence you can provide)

Send your email to

customerservice@stubhub.com

Be patient until you get a response
StubHub has a strict set of requirements that make you eligible for a refund, which can also take several forms. Keep in mind that you may not be refunded in money.
| | |
| --- | --- |
| Can I Request a Refund Via | Yes/No |
| DoNotPay | Yes |
| Email | Yes |
| Phone | Yes |
| Letter | No |
| Website | No |
| In person | No |
StubHub Refund Policy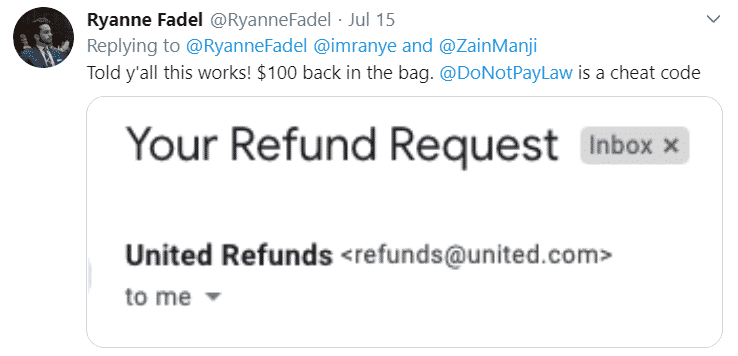 StubHub may not have a traditional policy on returns and refunds, since they're not the ones who are selling tickets for the live events. The company does have something they term FanProtect Guarantee in its User Agreement. The clause is designed to protect both buyers and sellers.
The StubHub's FanProtect Guarantee for Buyers
Under the FanProtect Guarantee rule, buyers are eligible for refunds in the following situations:
Tickets either never reached the buyers or didn't arrive on time

Events were canceled or postponed

Tickets proved not to be valid at the event
If you are in any of the above situations, you should have a solid chance of being refunded by StubHub.
There are several ways in which the company can choose to refund you, though, and they are as follows:
Giving you cash

Crediting funds back to your card

Rewarding you StubHub coupons

Finding replacement tickets for you
Another option StubHub often offers to dissatisfied buyers is to resell their tickets on the website. For obvious reasons, this isn't usually a satisfying compensation.
The last point worth noting is that there isn't any information currently regarding the time in which you can expect your refund to arrive if the company agrees to issue it to you.
Are You Having Trouble Getting in Touch With StubHub?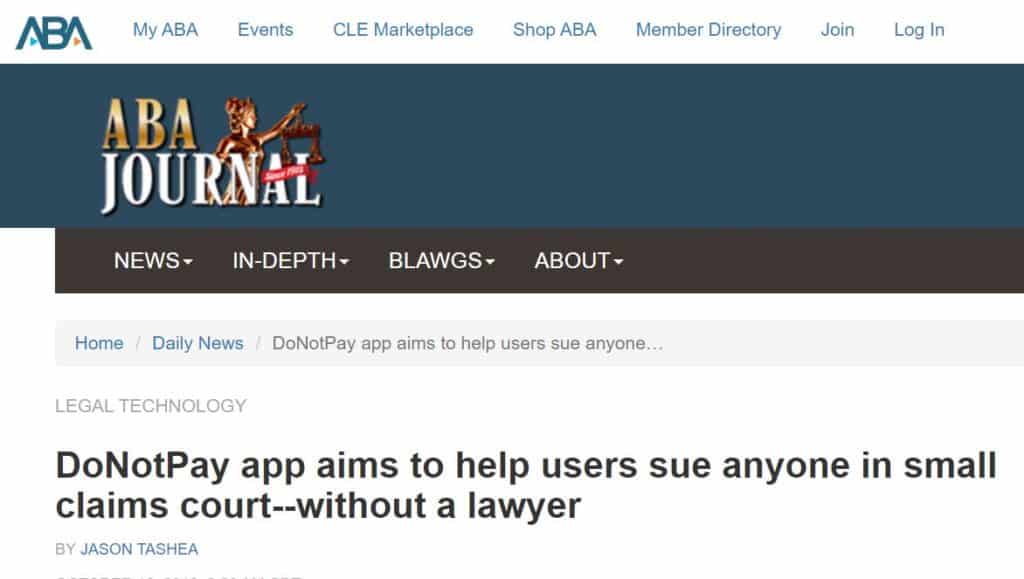 Since the only way you can contact StubHub is by calling the company or sending its customer support an email, you are not likely to reach them soon. An email might never be responded to, and the same goes for phone calls. The best-case scenario is that the company will get back at you after hours — in case of phone communication — or even days and weeks of waiting — in case of emails. In other words, when it can be too late to get a refund.
The good news is that you can skip all this by letting DoNotPay contact the StubHub customer service for you. Our robot lawyer can dial any company you might wish to communicate with and wait out the phone queue — no matter how long — instead of you! Just log into your DoNotPay account using any and take advantage of this neat service whenever you need it.
Common Issues With StubHub Refunds
StubHub is no stranger to customer dissatisfaction — regarding both sellers and buyers.
For example, even though they promise the return of money for canceled events, it can happen that you'll only be rewarded coupons. These FanCode credits, as the company calls them, can be used for StubHub purchases, but nothing else.
It also happened that StubHub refused to refund a postponed event on the account that it wasn't outright canceled, even though their FanProtect Guarantee clearly states buyers will be refunded in case of postponed shows too.
Another way in which StubHub can get the better out of its users is by changing service fees out of the blue, which gets on the nerves of a lot of sellers.
What if StubHub Cheated You?

If you feel like StubHub cheated you, you could take action against them. DoNotPay can be by your side during the process and help you sue any company in small claims court.
Perhaps It's Time to Switch to Something Other Than StubHub
From everything we've seen, the StubHub customer support is quite thin, to say the least. We do still love going to events and want buying tickets online to be easy and safe. Check out the table below to see the best alternatives to StubHub.
Ticket Exchange Service

Benefits

Constant discounts

More event variety than StubHub

International customers (47 currencies available)

A Last Minute Sale option

Large businesses as partners

Free listing for sellers
DoNotPay Protects Your Privacy and Finances
Sharing your credit card details online comes with certain risks, and it's getting more difficult to tell good and bad websites apart. With DoNotPay's virtual credit card generator, you will be able to protect your identity and bank account from cyber scammers.
Whenever you run into a suspicious email or website, generate a virtual credit card and proceed without worries. Our virtual cards also work like a charm if you want to avoid automatic payments after free trials.
Check Out Everything DoNotPay Can Do for You

Poor customer service is the biggest pet peeve to DoNotPay. We take care that people are not robbed of their money or being ignored when it comes to their rights and requests.
Hurry up and access DoNotPay from any to check out everything we offer. To give you an example, we go out of our way to sort your issues with:
Speeding ticket appeals

Traffic ticket disputes