Simplifying your Experience with Walmart's Customer Service
You can contact Walmart at 1-800-966-6546. However, their support center receives a massive number of calls and emails. It can take a lot of time before the support team can get to you. DoNotPay deals with this by dialing the number for you and notifying you when a real person is on the other line. Access DoNotPay through any .
Walmart hotline support

Customers usually prefer to get a live representative on the phone to resolve their problems immediately. Users can reach customer service with the official contact numbers found on the Walmart website. Walmart's main toll-free help number is 1-800-966-6546.
Walmart is one of the biggest companies in the U.S., so their phone lines might get crazy. They try to get you to exhaust all other possible avenues before providing you a number to call. This is to ensure that representatives don't waste time.
Another hotline that Walmart offers is 1-800-WALMART (1-800-925-6278). Unfortunately, you can expect to wait on hold for a while before talking to an actual person. DoNotPay will dial the support number for you and connect you once it reaches an actual customer service rep. Use it in your .
You can also try their corporate number, 479-273-4000.
| | | |
| --- | --- | --- |
| Toll-free number | Customer service number | Corporate number |
| 1-800-925-6278 | 1-800-966-6546 | 479-273-4000 |
Watch how it works in 45 seconds:
Getting in touch with Walmart by email

You can email Walmart at help@walmart.com or use the messaging feature on the website. Another option is the live chatbox, where you can talk to a representative that can help with your queries. There can still be a substantial waiting time before someone answers. Email responses are even slower.
You can also try the executive team's email, executive.communications@wal-mart.com.
Walmart is the world's leading retailer. With over 11,300 stores in 27 countries, Walmart prides itself on serving nearly 265 million customers weekly. Walmart even has its own app. If you are an avid Walmart shopper, logging into the app is the best way to find customer service.
Some of the categories of the frequently asked questions in the app or the website are listed below:
Online buying and tracking

Online payment methods

Returns, refunds, and replacements of gift cards.
If you don't want to waste time navigating their knowledge base, the best option is just to call.
DoNotPay can make calling customer service a hassle-free experience that doesn't waste your time. Access DoNotPay through any .
How to fully make use of the Walmart help page?

Check out the many features of the Walmart help web page. The list below outlines a detailed process of issue resolution.
First, visit Walmart's home page or the help center.

In the help center, you will find six grids with different topics with groups of links. If one of these links is close to what seems to be your problem, click on it to reach a relevant article.

Once you have read the article, there are three buttons listed, asking if the article has helped. If you answer no, the website gives you a mini poll to check how it can improve. The web page will redirect you to the "

contact us page

"

if you answer, "I still need help."

If you go to 'contact us,' you will be greeted by a welcome message and ten topics to choose from.

Choose a topic, and relevant links will be shown. If you continue reading, you'll see three buttons, one for chat, one for calls, and one for email.

Include all your personal details.
Another positive side of the support page is its ability to accept feedback. The next steps will show how to offer feedback.
At the bottom right there is a button that hovers as you scroll down

Press that button and type in your feedback.
If Walmart refuses to issue a refund, can I sue them in small claims court?

You can sue Walmart in small claims court if you feel that you have a basis for it. Here's a detailed description of how DoNotPay can help. These are the basic steps:
The DoNotPay app can generate a

demand letter

you can send to Walmart before suing them.

If they don't reply, you will have to

fill out the court forms

. DoNotPay can help with this step.

After that, you must

file your case

with the court. DoNotPay will guide you through the entire process.

You will then

serve Walmart

—let them know that you are suing them. You need to specify a reason for which they are being sued.

Finally, it is time to

show up in court

! DoNotPay will generate a script you can use before the judge.
If you want to take Walmart to small claims court, make it easy with the DoNotPay web app available in any .
Addresses for Walmart headquarters and the executive team
There are over 20 members of Walmart's executive team, and that doesn't even include the board of directors. The main headquarters are the United States.
Headquarters
Walmart Headquarters
702 SW 8th St
Bentonville, AR 72716
Earlier, we mentioned that calling or emailing Walmart headquarters is possible. Snail mail can still be used too. Executives prefer not to be bothered by petty issues that can be solved through a representative. Examples of such concerns are:
Surveys

Complaints

Suggestions

Job Inquiries or Resumes

Solicitations

Advertisements
Primary contact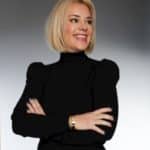 Janey Whiteside
Executive Vice President and Chief Customer Officer
702 SW 8th St
Bentonville, AR 72716
Secondary contact
Mark Ibbotson
Executive Vice President, Realty and Central Operations, Walmart U.S.
702 SW 8th St
Bentonville, AR 72716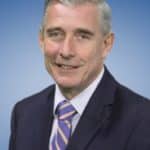 Greg Foran
President and Chief Executive Officer, Walmart U.S.
702 SW 8th St
Bentonville, AR 72716
Chief executive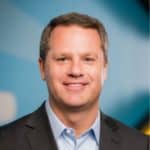 Doug McMilon
President and Chief Executive Officer, Walmart Inc.
702 SW 8th St
Bentonville, AR 72716
Try DoNotPay to avoid all the hassle of contacting customer support. Access DoNotPay through any .
What are the most frequent concerns of Walmart customers?
How to:

how to activate

gift cards

and how to

get refunds

or return items.

Problems with orders:

any problem that can be related to transactions, shipping, cancellations, and defects
Comment below if you still need some help
Someone who already solved their problem with Walmart might be able to help. Post a comment below and let's talk about it!
DoNotPay Protects Your Privacy and Finances
Sharing your credit card details online comes with certain risks, and it's getting more difficult to tell good and bad websites apart. With DoNotPay's virtual credit card generator, you will be able to protect your identity and bank account from cyber scammers.
Whenever you run into a suspicious email or website, generate a virtual credit card and proceed without worries. Our virtual cards also work like a charm if you want to avoid automatic payments after free trials.
Get Back at Greedy Corporations With DoNotPay
How many times have you tried reaching out to an airline regarding your canceled flight? Did you ever spend hours trying to contact customer service reps only to be refused your refund request?
Big companies tend to make certain processes complicated for their customer in hopes they would give up on pursuing their goals.
This is why your warranty claims often get denied the first time or why canceling a gym membership can be an administrative hell.
Our AI-powered app is here to help you sort these problems out.
Whether you're trying to file an insurance claim, schedule your driving test, start a free trial without disclosing your payment info or a phone number, or get access to public records, we've got you covered.
DoNotPay Is the Virtual Assistant You Need
DoNotPay is the first robot lawyer in the world created to simplify complex tasks. We can help you with anything from appealing your parking citations to filing lawsuits in small claims court.
In case you need to save up some money, our app will show you how to get an extension on your bill payments, sign up for paid clinical trials, or avoid paying your college application fees.
DoNotPay can also report robocallers, text spammers, and email phishing attempts, and real-life stalkers with a few clicks.
DoNotPay can help you skip the phone queue at 10,000+ companies
Have you been having issues with other companies too? DoNotPay will help you get in touch with practically every major company out there, no matter what field it is in. The list is exhaustive and ever-expanding. Below is a list of articles on how to use DoNotPay to contact a few leading companies. Even if a company isn't on our list or we haven't yet published an article about it, chances are that DoNotPay can help you get in touch with them now without waiting on hold.