How to Request a
Zelle Chargeback
With DoNotPay?
Zelle is a contact-free way to send and receive money, backed by over 30 of the biggest banks such as the Bank of America, Capital One, BB&T, JPMorgan Chase, and others.
The service is meant to be a way to send and receive money between family, friends, and people you know in general. 
That is often not the case, as people are using the platform as a payment method for online purchases and similar transactions, which is where problems occur.
Does Zelle Have Chargebacks
? What Is Zelle Chargeback Policy?

Zelle is supported by big banks, so you would assume there are protection programs set in place to keep you safe from unwanted transactions. 
That is not the case. Zelle is owned and supported by over 30 financial institutions, but each one of them treats Zelle transactions as cash—not as a credit or debit card. That means that you can't just contact a bank and reverse a transaction like you would with a credit or debit card transaction. 
Neither Zelle nor the banks behind it offer a protection program for payments made with Zelle. If you make a purchase using Zelle, but you are not happy with the product, or you never receive the item, there is no in-app way to request a refund. Banks also won't initiate a chargeback in this case.
Can You Cancel a Zelle Payment?
There are only two cases in which you can cancel a payment made with Zele:
If you send money to the wrong person

If the payment expires
Cancel a Zelle Payment if You Sent Money to the Wrong Person
If you made a mistake when sending money and entered an incorrect phone number or email address, you might be able to cancel the payment. 
This is only possible if the money isn't already credited to the recipient's bank account. You can cancel the payment either with the Zelle app or through your mobile banking app.
If you want to cancel the payment through Zelle app, here are the steps:
Open your Zelle app

Click on the Zelle Experience option

Go to your Activity page

Find the payment you want to cancel

Select Cancel This Payment option
If you decide to cancel the transaction using your mobile banking app, the process may differ depending on the bank. 
The steps usually include:
Logging in to your online banking account

Checking your Pending Transactions

Canceling the transaction if it's listed in that section
If the payment you want to cancel is not under Pending Transactions, your best option is to contact your bank. 
How to Get Your Money Back if the Payment Expires
With Zelle, you can send money to a person even if they haven't enrolled yet. You only need their email or phone number. They will get a notification and instructions on how to get their money. 
If your recipient doesn't enroll in Zelle within the 14 days of your payment, the payment expires. 
If this happens, you will get notified, and the funds will be returned to your account.
In case any other problems occur with the transaction, Zelle Customer Support will contact you. 
Can You Chargeback on Zelle
Payment?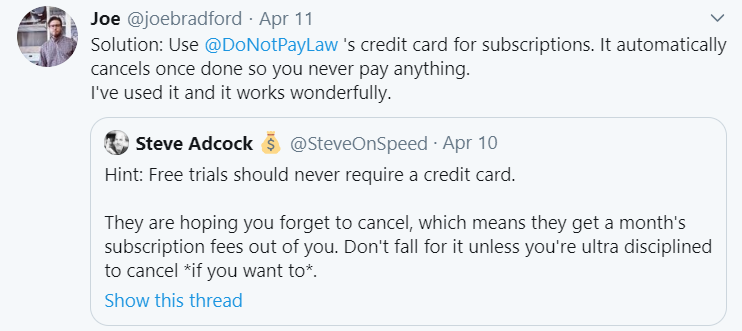 In some instances, you can reverse unwanted Zelle transactions if you contact your bank. Depending on the bank, you can initiate a chargeback if the payment was fraudulent or you were a victim of a scam. 
Filing a
Zelle Chargeback
for Fraudulent Payments
Fraudulent and unauthorized payments happen when someone gains access to your bank account and sends a Zelle payment to someone, usually to themselves. 
If this happens, you should contact your bank immediately, but make sure to confirm that it is indeed an unauthorized payment. 
Can People Chargeback on Zelle
if They Were a Victim of a Scam?
Scams happen when you make a purchase using Zelle as a payment method, and the merchant doesn't deliver your item or even cuts every further contact. 
In this case, you did authorize the transaction, so it's not considered fraudulent. But you were persuaded or tricked into sending a payment when the other party had no intention of honoring the deal, which can be viewed as a scam. Since you authorized the payment, you may not be able to file for a chargeback with your bank. It depends on the institution and its policies. 
How to Chargeback on a Zelle Transfer With Wells Fargo
or Any Other Bank?
If you believe the Zelle transaction was fraudulent and were wondering how to do a chargeback within your bank, here are the steps to take: 
Make sure that the transaction is indeed fraudulent 

Attempt to contact the recipient

Contact your bank
Confirm That the Transaction Is Fraudulent
Sometimes, you might make a Zelle transfer and just forget about it. Maybe you left your phone with a friend who then used it to cover the taxi bill you two split with someone else. Make sure that, if you didn't make the payment, it wasn't someone in your surroundings. 
Attempt to Contact the Recipient
If you believe the transaction was fraudulent, the recipient email address or phone number will be stored within the app. Make sure to save those as evidence, since they could be useful if you decide to take your case further. 
You can also use them to contact them and ask for your money back. This might not work, but you will have evidence that you tried to resolve the matter by email and phone call records. 
Zelle is not supposed to be used as a method of online shopping, but many people do because it is convenient. 
If you think you have been scammed—bought something that you didn't receive—try to contact the merchant. It might have been a misunderstanding, a delay in the delivery process, or any other issue, which the merchant could help resolve.
Request
Zelle Chargeback
Using DoNotPay—the Simple Method!

You can use DoNotPay to initiate a chargeback fast and easy. 
Here is how to do it:
Access DoNotPay from your

web browser

Scroll down and choose the Chargeback Instantly option

Provide your bank details to our chatbot

Type in the name of the merchant

Follow the process further and build up your case
DoNotPay will fax a refund request to your bank and supply you with evidence that will be useful in your case.
The app could contact the merchant as well if you used Zelle to make a purchase. Send them the dispute letter, and ask for a refund.
File a
Zelle Chargeback
Claim Directly to Your Bank!
If you want to dispute your charge directly with your bank, you can get in touch with them through your online banking account. In most cases, you can contact them by calling them or sending a letter. The details depend on the bank, and you should prepare specific documentation in advance to make sure your case goes well. 
Some of the files you need to prepare are:
Details on the transaction, including the recipient's info, date and time of the purchase, and the amount in question

A detailed description of why you believe it was a scam or fraudulent transaction

Evidence to support your claim—these could be transaction records, screenshots of any conversation with the recipient, phone logs, or any proof that can assure the bank that it wasn't you making those transactions
Once you are sure you have all of these in place, check out your bank's website and choose what would be the best option to contact them.
| | |
| --- | --- |
| Can You Request a Zelle Chargeback Via | Yes/No |
| DoNotPay | Yes |
| Email | No |
| Phone | Depends on your bank |
| Letter | Depends on your bank |
| Website | Depends on your bank |
| In-person | Usually no |
DoNotPay Protects Your Privacy and Finances
Sharing your credit card details online comes with certain risks, and it's getting more difficult to tell good and bad websites apart. With DoNotPay's virtual credit card generator, you will be able to protect your identity and bank account from cyber scammers.
Whenever you run into a suspicious email or website, generate a virtual credit card and proceed without worries. Our virtual cards also work like a charm if you want to avoid automatic payments after free trials.
DoNotPay Has Other Awesome Options!

DoNotPay is a virtual assistant app that can help you handle different administrative tasks. Whether you have problems with harassment in the workplace, problematic emails, or social media stalkers, DoNotPay has got you covered. 
You can access DoNotPay from your web browser!
Some tasks that DoNotPay can assist you with are:
Frequently Asked Questions on Zelle Chargebacks
Can You Get Your Money Back After Being Scammed on Zelle?
You may not be able to get your money back because you authorized the payment. You should call Zelle at 1-844-428-8542 to report the scam.
Can You Get Your Money Back From Fraud?
You're able to get your money back in most cases because you didn't authorize the payment. Contact your bank immediately if you think you've been a victim of fraud.