Request Your Atom Tickets Refund in No Time—A Detailed Guide to the Atom Tickets Refund Policy
Atom Tickets is an online platform famous for the convenience of buying movie and theatre tickets in one place, both from a PC and a mobile device. The website and the app also provide users with reviews, synopses, and movie trailers to help them decide which movies to watch. People also like using Atom Tickets because it saves time and helps them avoid waiting in lines.
If you'd like to cancel your Atom Tickets order and get a refund, here's what you should know.
Ways To Request an Atom Tickets Refund

You can cancel your Atom Tickets order and request a refund in a few ways:
| | |
| --- | --- |
| Can You Request a Refund Via | Yes / No |
| DoNotPay | Yes |
| Website | Yes |
| Atom Tickets App | Yes |
| Email | Yes |
| Phone | No |
| In Person | No |
| Letter | No |
How To Request an Atom Tickets Refund Stress-Free With DoNotPay

The easiest way to get a refund for your Atom Tickets order is with DoNotPay's help. Here's how you can request a refund:
Open your DoNotPay account from a

Go to

File a Chargeback

Click

Get Protected

Verify your personal info

Respond to all of the questions

Verify your signature

Click on

Submit
The request will then be automatically faxed to your bank, and DoNotPay will also send a letter that includes all the Visa or Mastercard codes. Respecting the Fair Credit Billing Act rules, we will contact the merchant for you and bring you one step closer to winning the case.
With DoNotPay, you can request a refund from other popular companies, such as:
How To Request an Atom Tickets Refund Through the Website & App
If you'd like to cancel your tickets and ask for a refund through the Atom Tickets website or Android/iOS app, follow these steps:
Website

App

Log in

to your Atom Tickets account

Click the

dropdown menu

Click on

My Tickets and Invites

Select the movie in question

Click

View Ticket

Select

View Your Order Details

Scroll down and click on the

Cancel Order

button

Choose either

Atom Cash

or

Refund

Open the Atom Tickets app

Click on the

Atom Hub

in the top left corner

Tap

Tickets & Rallies

Click

View Tickets

Choose

Cancel Order

Choose either

Atom Cash

or

Refund
How To Request an Atom Tickets Refund via Email
If you need help canceling your order, you can send an email to support@atomtickets.com and ask the Atom Tickets customer support for help. The customer care agents' working hours are 8 am–5 pm.
How To Cancel Your Order and Request an Atom Tickets Refund as a Guest
Did you purchase the tickets as a guest without creating an Atom Tickets account? You can still cancel the order and ask for a refund, and here's how:
Go to your email

Open the

Atom Tickets confirmation email

Click on

View Details

Click on the

Cancel

button

Tap on

Refund

Choose

Confirm
Cancel Your Atom Tickets Membership With DoNotPay

Want to cancel your Atom Tickets membership? Other than enabling you to ask for a refund fast and easy, DoNotPay can also help you cancel your Atom Tickets subscription and save money. Here's which steps to follow:
Log in to your DoNotPay account from a

Click on

Find Hidden Money

Enter

Atom Tickets
You'll be notified once we cancel your membership.
Cancel any other subscription with DoNotPay's help, including:
How To Cancel Atom Events and Request a Refund?
Atom Tickets also offers tickets to a variety of events in a few cities in the U.S., such as Chicago, New York, Los Angeles, etc. Atom Tickets partnered with Goldstar and Eventbrite to make the events possible.
If you purchased a ticket for one of the events, but you have to cancel it and get your money back, you will have to do it through Goldstar or Eventbrite.
You can check your confirmation email for cancellation details, or contact the Goldstar or Eventbrite customer support specialists.
What To Know Before Requesting an Atom Tickets Refund
To be eligible for an Atom Tickets refund, you'll have to cancel your tickets at least 30 minutes before the movie. If you cancel the order once the show or movie has started, you probably won't receive a refund. You can still contact a theater manager or write the Atom Tickets customer support at support@atomtickets.com, and talk about your concerns with them.
You can choose whether you want a refund to be credited to the original payment method or to your Atom Cash account. If you choose Atom Cash, you'll also be refunded the order fees. You can then use the returned funds for your future Atom Tickets purchases.
If you decide to be refunded to the original payment method, you won't receive back the order fees, only the price of the ticket(s).
Did you use a discount or promo code upon purchasing the tickets you now want to cancel? You will be able to use them again for a future purchase if it stays valid. Should you have problems reusing a valid discount or promo code, you can contact the Atom Tickets customer support reps by writing an email and sending it to support@atomtickets.com.
When To Expect Your Atom Tickets Refund
You will be given back your money within three to five business days from canceling your order. If you used a third-party payment method such as Venmo, PayPal, Apple Pay, Chase Pay, and similar, you can expect to receive your refund seven to ten business days after requesting it.
Haven't received an Atom Tickets refund even though it has been more than two weeks since you requested it? Ring your bank or debit card issuer up and check what's stopping the transaction.
Bring Atom Tickets to Small Claims Court With DoNotPay's Assistance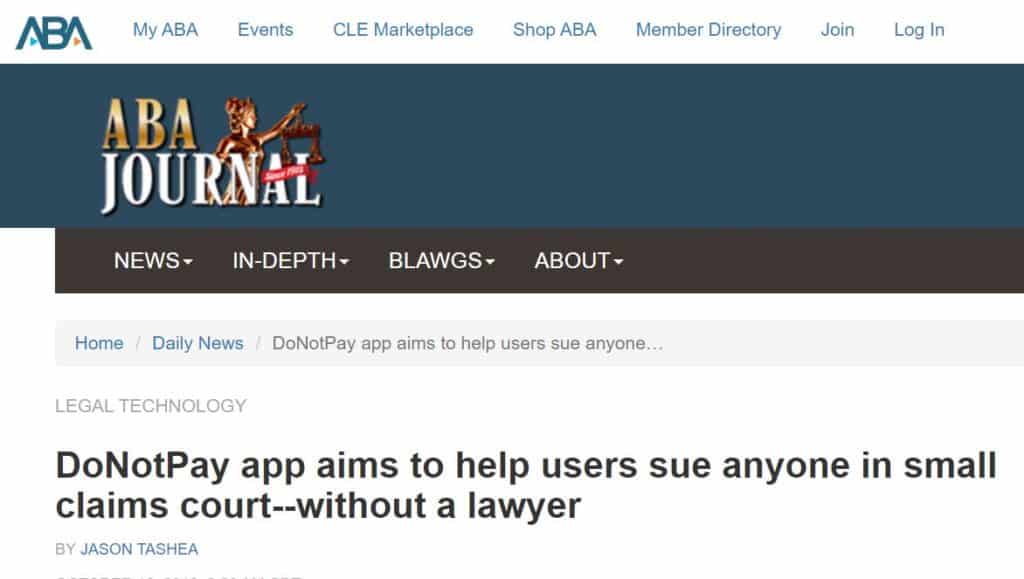 Did Atom Tickets refuse to issue a rightfully requested refund, or did they do you dirty in some other way? DoNotPay can help you sue them.
Once we determine that your case is eligible for small claims court by asking you about the particulars of the claim, we will help you write a perfect demand letter. Then you should send the letter to Atom Tickets and wait for their response for up to 90 days. If they refuse to settle or if they don't answer, you can bring them to court.
DoNotPay will then help you to fill out the forms, collect the necessary paperwork, compose your statement, and serve a document. We will also write you a script that will make the court day less stressful.
DoNotPay Will Keep the Guesswork Out of Your Other Administrative Issues!

You can rely on DoNotPay when dealing not only with Atom Tickets but also many other annoying issues. Sign in to your DoNotPay account from a , and we will help you:
Contest traffic tickets

Dispute speeding tickets