The No-Nonsense Guide to the Levi's Return Policy
Would you like to exchange your Levi's jeans for another size or just want your money back? Let DoNotPay walk you through your options and show you the simplest way to return your order. This article will explain how to return Levi's items with our Returns service, and you won't have to break a sweat!
Levi's Return Policy Broken Down
You can return items to Levi's for a refund or exchange as long as they are:
Bought within last 60 days
Unwashed
Unused
Based on the official Levi's return policy, the return method depends on where you bought the merchandise and is explained below:
Purchase Location
Return Method
Levi's website
Mail or bring the item to any Levi's retail store/outlet
Levi's website using PayPal or Apple Pay
Mail the item for a refund

Return it to the Levi's retail store/outlet for credit

Levi's store
Make a return to the Levi's retail store/outlet
Department store
Bring the item to the department store where you bought it
Curbside or in-store pick-ups
Return the product to the Levi's retail store/outlet
Refunds are processed to the original payment method.
Exceptions
Here are the most important return policy restrictions:
The following items are non-returnable:

Custom-made products
Future Finish items
Final sale merchandise

Shipping and handling fees and gift wrap charges are non-refundable
Donations made while paying for your item during checkout are non-refundable
What Are Levi's Return Charges?
Returns to the store are free. If you want to return your item by mail, you will be charged a processing fee of $7.50. You will not be charged this fee if:
The wrong item was shipped to you
You received a defective item
You choose a carrier other than FedEx
The item you ship for return is in the same package as the item you ship for an exchange
How To Return Levi's Merchandise to the Store
You should consider that some of the stores may be closed because of the COVID-19 pandemic and check the business hours before you head out. To return your items to a store, do the following:
Find your nearest Levi's store
Speak to a sales representative
Explain why you're returning the item and present a proof of purchase
At the moment, all returned items will be quarantined for 72 hours due to the pandemic. It's important to note that If you cannot find the receipt, you can only receive store credit.
How To Return Your Levi's Items by Mail
The steps to return your Levi's items by mail are as follows:
Open the Levi's Exchanges and Returns Center page
Enter your order number
Enter your email address
Select the item for return and either

Get a mobile return code for your package and print the label at a FedEx or Walgreens store, or
Print the return label yourself

Pack the item and include the packing slip inside
Attach the return label on the package
Drop off the return package at a participating Walgreens or any FedEx location
Visit your account at Levi's website to check the status of your return
When returning items by mail, you need to consider the following:
In case you're requesting a refund, all mail returns are processed at a fee of $7.50. If you are an existing Red Tab or Happy Returns member, the returns are free
It may take up to 20 business days from the time your item is received to process the return
Once you give the parcel to FedEx, the return cannot be canceled anymore
What About Exchanges?
You need to consider the following before requesting exchanges via mail:
Exchanges are free
Items can be exchanged only once via mail
Once you make the request, you will not be able to change the shipping address
Items need to be returned before you can place an order for a replacement item
If the item is not shipped within 14 days of your exchange request, the exchange order will be canceled
Exchange items cannot be gift-wrapped, considered for promotions, or given price adjustments
No other items can be added to exchanges
How To Return Your Levi's Merchandise With DoNotPay
Levi's returns policy is complicated and contains a lot of clauses. As a paying customer, you have the right to hassle-free returns of the items that left you dissatisfied. DoNotPay understands your position and is here to help you.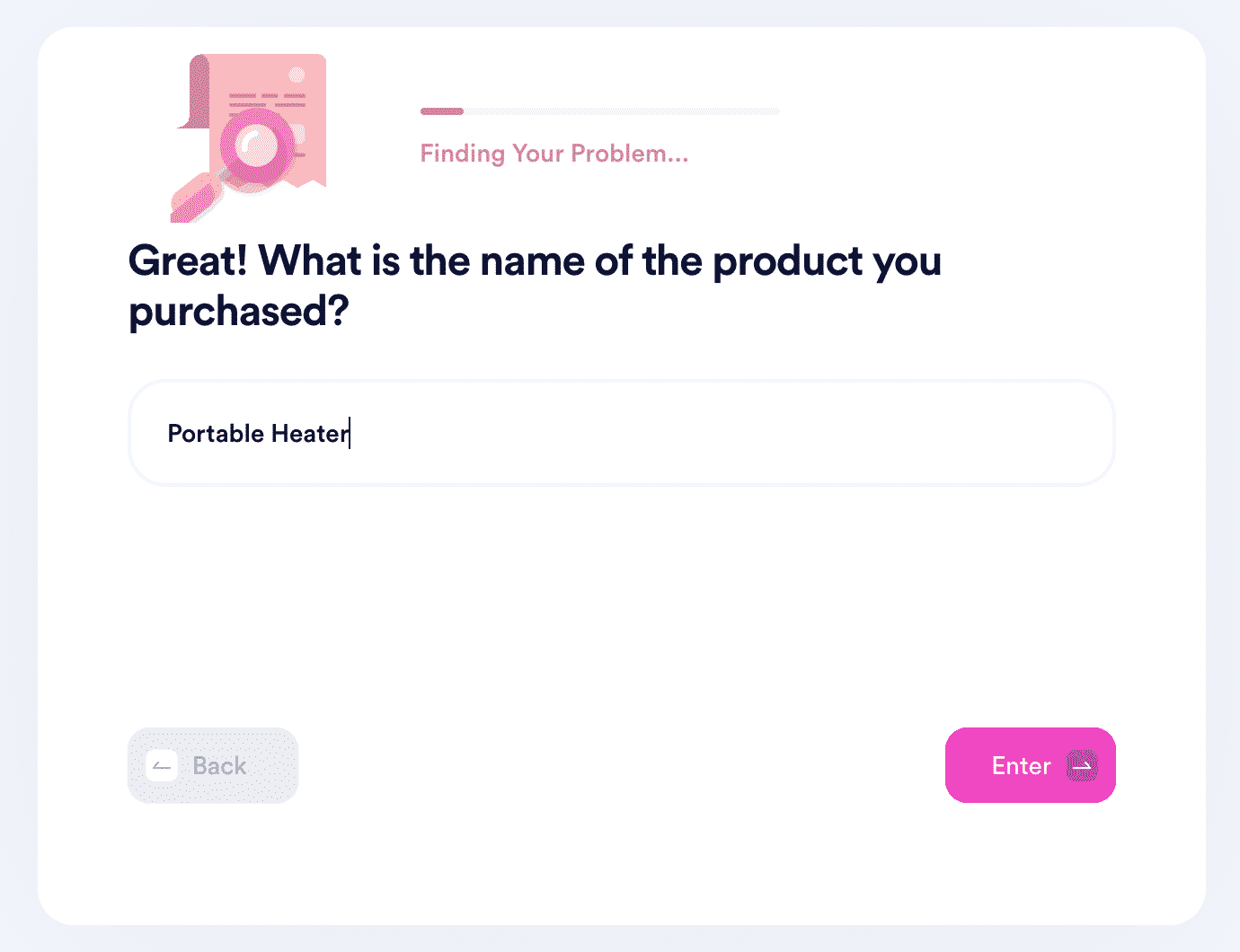 To use DoNotPay to return your item to Levi's, follow these steps:
Open DoNotPay in your web browser and sign up
Select Item Return Request
Answer our chatbot's questions about the date, location, and method of purchase
Include photos of the item, verify your information, and submit your request
DoNotPay will create a return letter based on your input and send it to Levi's automatically, indicating the deadline for processing your request. Our app will also generate a shipping label so that your wallet doesn't suffer additional charges.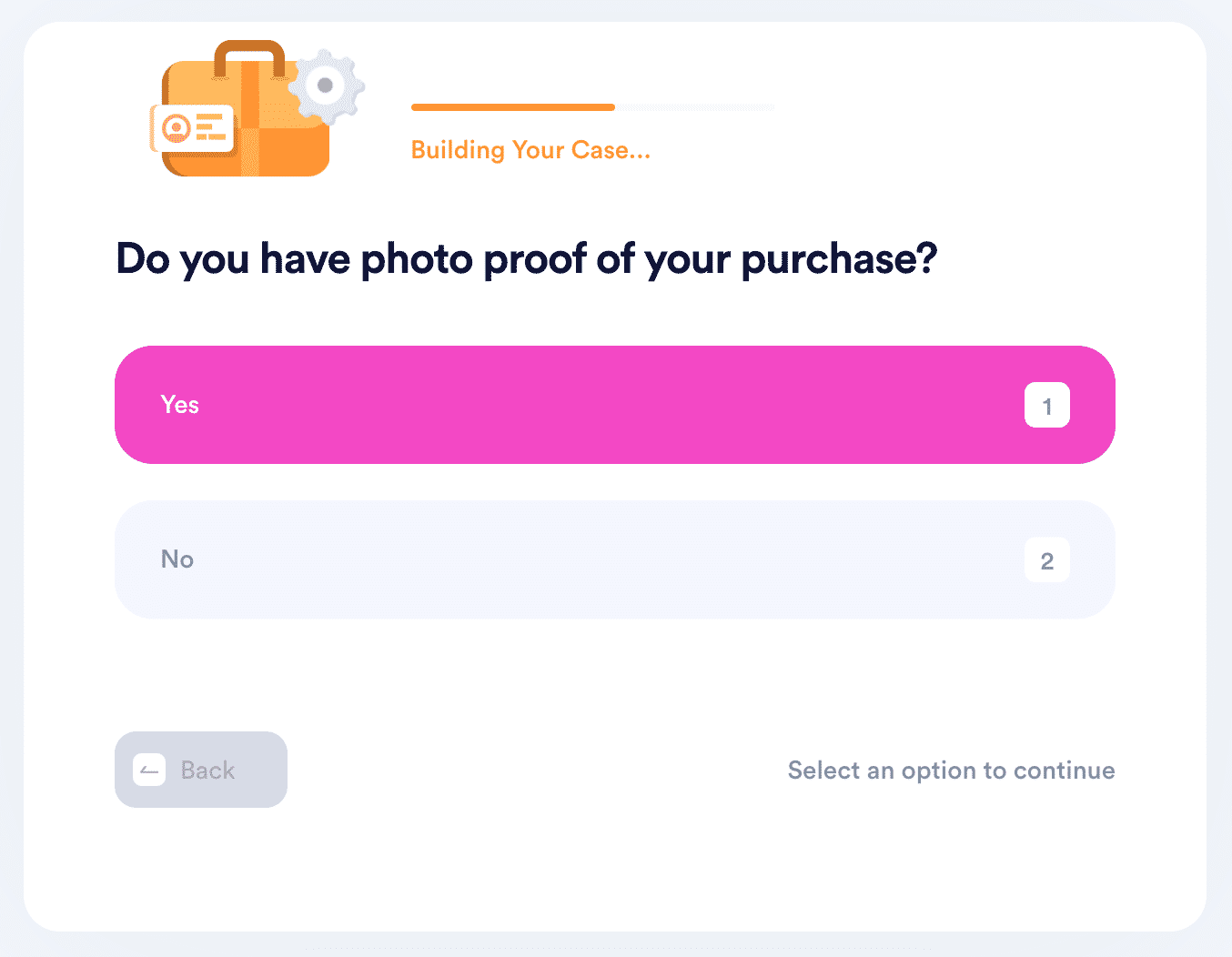 DoNotPay can also help with the returns to the following merchants and more:
Is the Company Refusing To Cooperate? We Can Help You Get Justice
Is whatever company you're dealing with not being a good sport? Don't worry—the world's first robot lawyer is here to help. Our app can prepare all the necessary paperwork and provide guidance if you want to sue the company in small claims court.
We can also help you draw up any legal document you need for the case, have it notarized by an online notary, and fax it to anyone in a matter of minutes.
If you want to get revenge on tiresome robocalls or report a stalker or harasser, you can rely on DoNotPay.
Anything Else We Can Do for You?
Our AI-powered app is versatile—you can complete many tiresome, daunting tasks that you wouldn't want to tackle by yourself. You can use DoNotPay to:
If you want to get access to all of our nifty products, sign up now!