The Rundown of the Cotton On Return Policy
Over the years, Cotton On became a household name with numerous customers from every corner of the USA. Whether you are a regular customer or you ordered some of their products for the first time, you should get familiar with the Cotton On return policy.
DoNotPay can help get the knack of Cotton On product returns and complete the returning process effortlessly.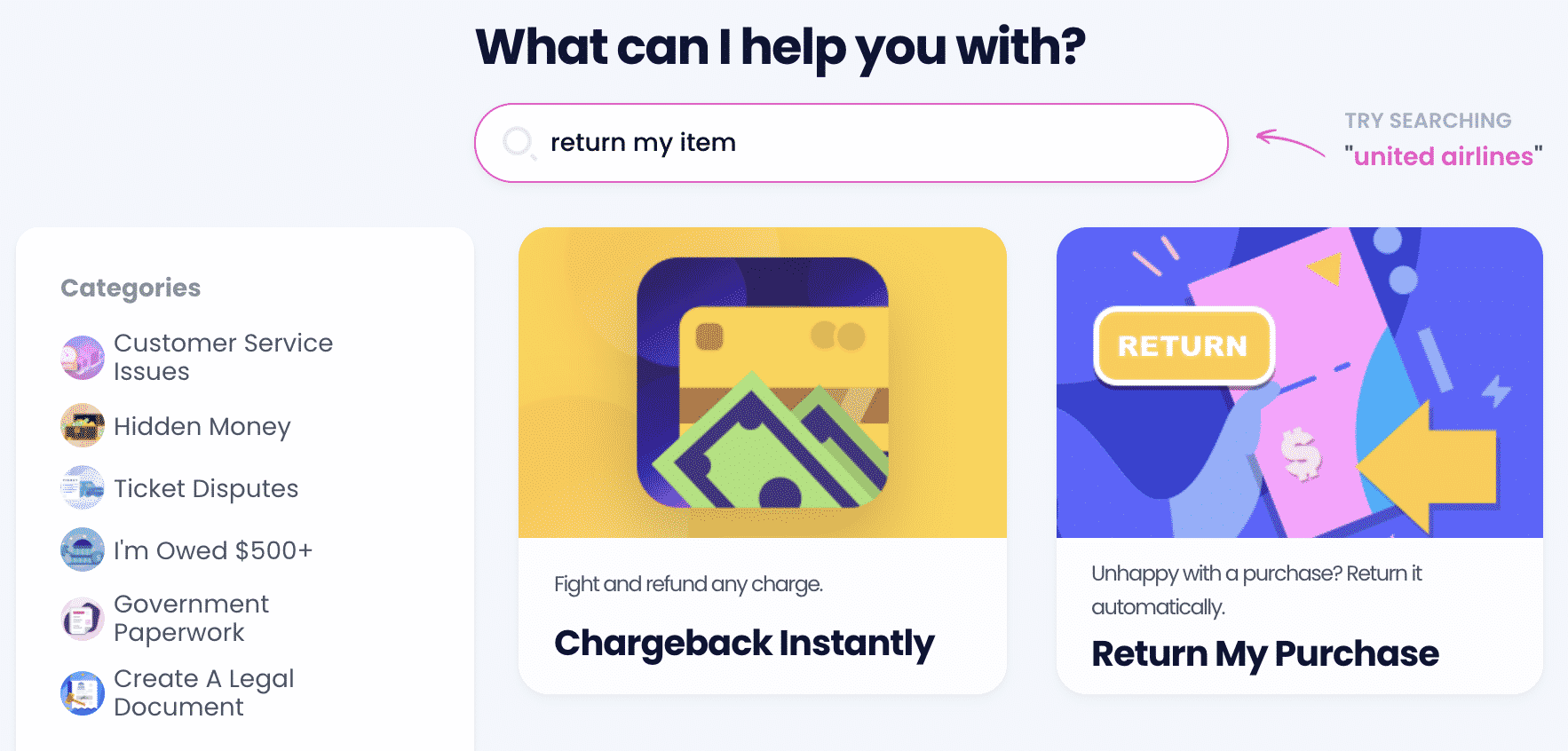 Cotton On Return Policy in Detail
Cotton On is a retailer who is selling clothing in numerous countries of the world, and its return policy differs from one country to the other. In the U.S., Cotton On return policy covers:
Change-of-mind returns
Faulty item returns
What Is the Cotton On Return Policy if You Change Your Mind?
If the item you purchased at Cotton On doesn't suit you, you can return it as long as the product is unused, unwashed, and has all original tags attached.
The Cotton On return policy states that you can place a return any time—all you need is proof of purchase.
Although Cotton On accepts the returns of most of their products, you will not be able to return:
Underwear
Earrings
Samples
Charity items
Smile maker products
Gift cards
Personalized items
When it comes to returnable merchandise—you can either exchange it or get a refund to the original payment method.
Cotton On Return Policy—Faulty Item Returns
It is not unusual to purchase an item and later discover it has some smaller defects or damage. If that is something that you've experienced after buying a Cotton On product, you can return the item and request a refund or exchange.
Cotton On return policy states the company may even refund shipping expenses on faulty items. All you need to do is provide a receipt or another proof of purchase.
How To Make a Product Return to Cotton On
It doesn't matter whether you bought Cotton On item in-store or online—you can return it in two ways:
In-Person Cotton On Return Process
To return Cotton On merchandise in person, you will have to:
Use the Store Finder to locate the nearest store
Make sure the item still has all labels and tags, and prepare the receipt
Carry the item back to the store
The Cotton On return policy states the retailer will grant you an instant refund.
Returning Cotton On Merchandise by Mail
Cotton On product returns via mail are available only for online purchases. This retailer also offers free online returns for USA domestic orders.
To return Cotton On item by mail, you have to:
Select Click here to create a UPS Returns Label
Provide some basic information
Wait for Cotton On email with instructions
In case the unwanted Cotton On item is listed on the original invoice with other items, you will not receive a refund for shipping expenses. You can't exchange items bought online.
Cotton On COVID-19 Returns Update
Since the global pandemic caused the temporary closing of all Cotton On retail stores, you can return the items you purchased via the Cotton On website by mail.
Unfortunately, if you wish to return an item you bought in-store, you will have to wait until Cotton On stores reopen.
Return the Unwanted Cotton On Item With DoNotPay's Help!
Swiping through the Cotton On website to figure out the return policy can be a mind-numbing job. It may even involve going back and forth with the merchant, and the best way to prevent that is using DoNotPay. Our app is a great assistance for all of you who are tired of wasting time on return requests. All it takes is:
Finding the Item Return Request product
Answering a few questions about your Cotton On purchase and adding photos
Submitting your request
After that, the DoNotPay app will produce a customized return request letter. The letter will explain to the retailer what is wrong with the product you wish to return and whether you want to receive a replacement or refund.
In case you cannot receive a free return label from the merchant, DoNotPay can get you one so you can send the return package without charge.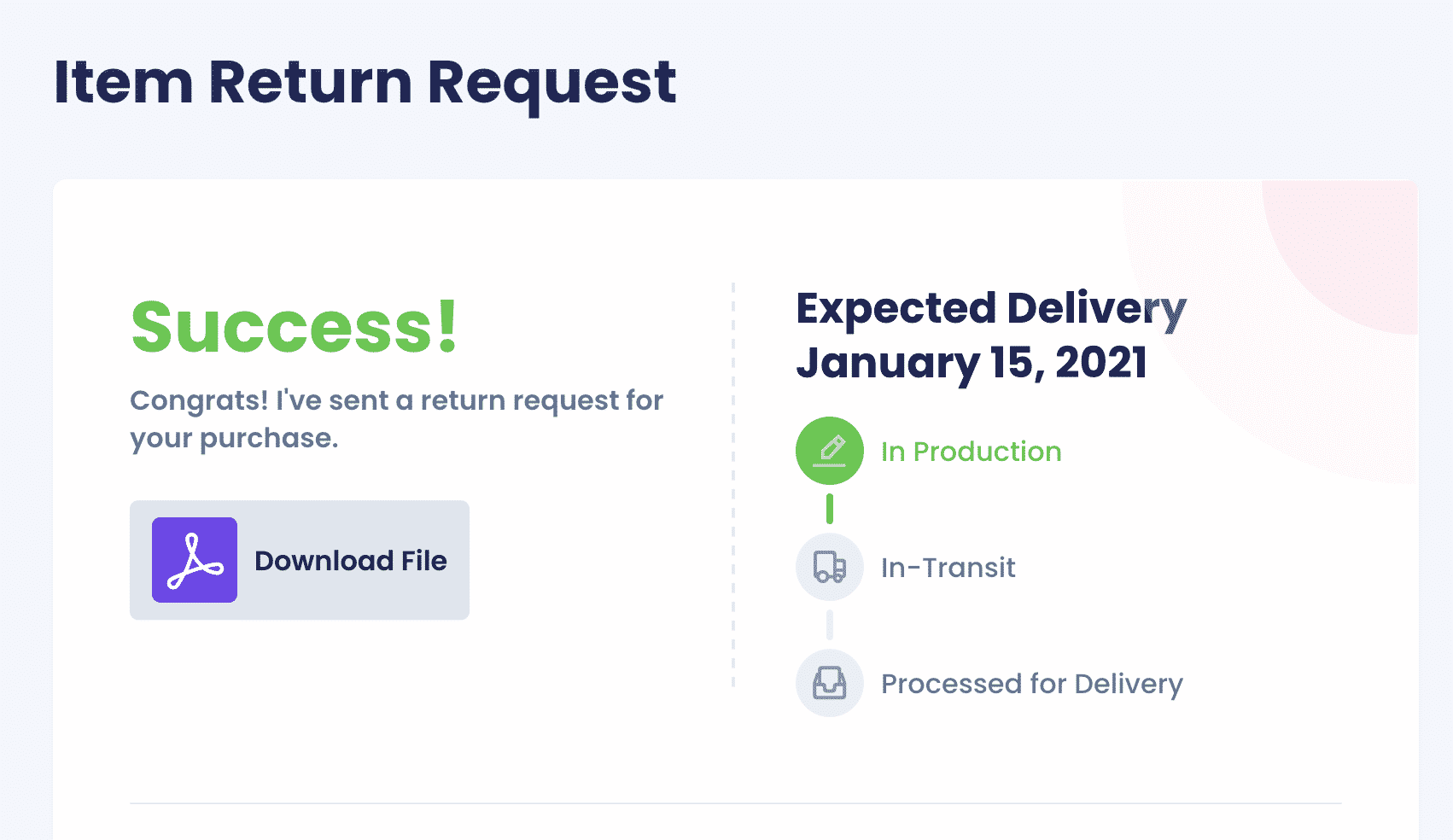 How Long Until Cotton On Processes Your Return Request?
After receiving the return package you sent via mail, Cotton On will send you a confirmation email. It may take up to ten days for Cotton On to process your refund.
In case you think this is too long, you can turn to DoNotPay. Our app can demand that the retailer processes your request by the date that suits you most.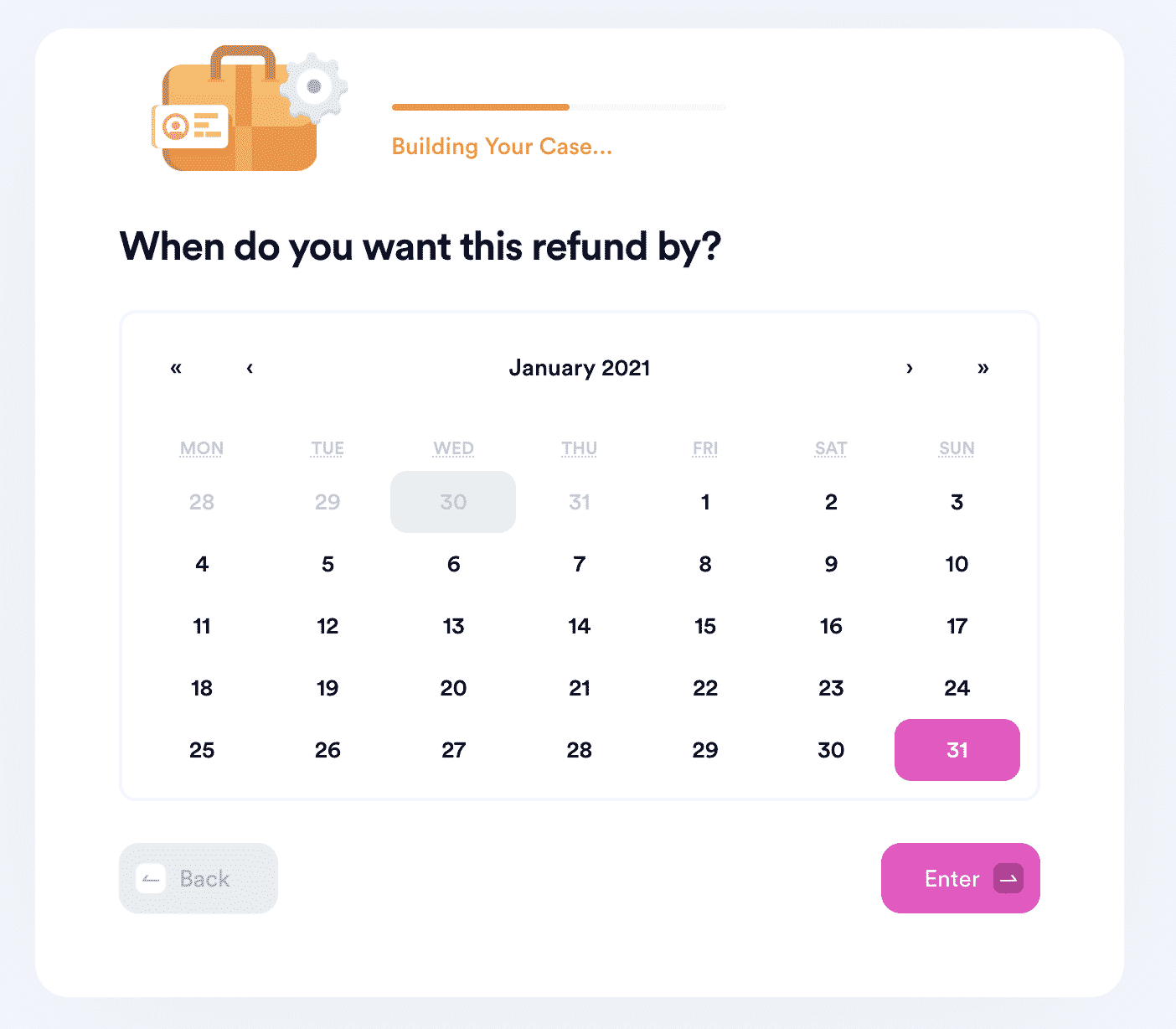 Aside from Cotton On, can assist you with returns to:
Returned Your Faulty Item? Discover Other Nifty DoNotPay Products!
Apart from being your shortcut through returning your faulty items to merchants, our app can do so much more! From helping you request a refund, get extended warranties, file insurance claims, and find clinical trials in your vicinity to assisting you in creating legal documents, getting them notarized, and faxing them—DoNotPay can do it all.
Do you think you're eligible for a victims of crime compensation program? Our app can help you apply for it. Do you want to get revenge on persistent robocalls, report someone for stalking or harassment, or get your noisy neighbors to be quieter? We got your back!
You Don't Have To Waste Time in Endless Lines
Returning an item may require you to wait in endless lines, but if you sign up for our AI-driven app, you will be able to skip all kinds of queues! You won't have to spend ages waiting in lines at the DMV or in customer support phone queues because DoNotPay will provide an easier way to get what you need.
If you want to skip the hassle of waiting on the phone when canceling a service, requesting refunds or compensation from airlines, requesting a college fee waiver, or connecting with a loved one in prison, you can count on DoNotPay to provide easy solutions.