The Preferred Way of Claiming a Warranty on America's Preferred Home Warranty
America's Preferred Home Warranty (APHW) is a Michigan-based company founded in 1999. Home warranties from their offer cover a variety of property types, such as condos, new construction, and multi-family units.
What Does America's Preferred Home Warranty Cover?
America's Preferred Home Warranty is clear on what the warranty you can get from this company covers. Check out the table below for a brief overview of items that are protected by APHW's warranties:
APHW Warranty Covers
APHW Warranty Doesn't Cover

Electrical breakers

Plugs

Switches

Garage door openers

Central heating system

Thermostats

Built-in oven

Built-in dishwasher

Garbage disposal

Drains and faucets

Vent sewer lines 

Assembly parts within the toilet tank

Valves to shower

Rolled roofing

Service entrance cables

Garage doors 

Meter boxes

Infrared sensors

Free-standing or portable heating units

Grills

Solar heating systems

Radiators

Fireplaces

Chimneys

Sinks

Bathtubs

Toilet bowl and tank

Lawn sprinklers
These are some of the most common items that are covered by the APHW. You should always check your home warranty agreement for specifics about the coverage.
In case you want to read about what America really thinks about home warranties, you can check out these reviews. 
You Can File a Warranty Claim for APHW Using DoNotPay
If you cherish your time and would rather not spend it on dull administrative tasks that take hours and involve the company's customer service, we have a solution. DoNotPay ensures a fast and easy home warranty claim without the above-mentioned annoyances.
Claim America's Preferred Home Warranty by following these simple steps:
Open DoNotPay in any

web browser

Find the

Claim Warranty

feature

Choose

Home Warranty

Tell us who your home warranty provider is

Explain the problems you're having in detail

Submit

your claim
We will deal with submitting the claim instead of you. A service contractor will contact you to make a maintenance appointment.
DoNotPay can also help you claim car warranties the same easy way. We also have all the info about extended warranties for used cars, and we can tell you what to do if your dealer refuses to cancel your extended warranty.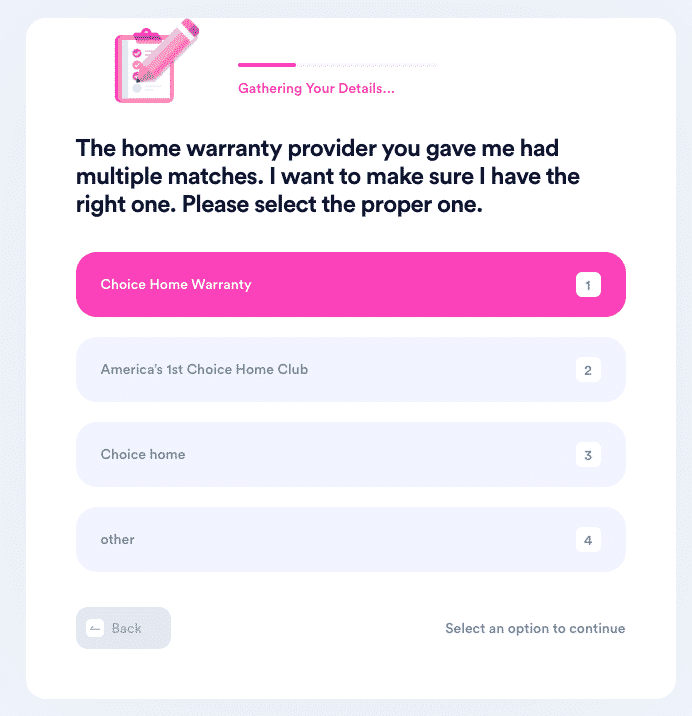 The only other step left is to submit your claim.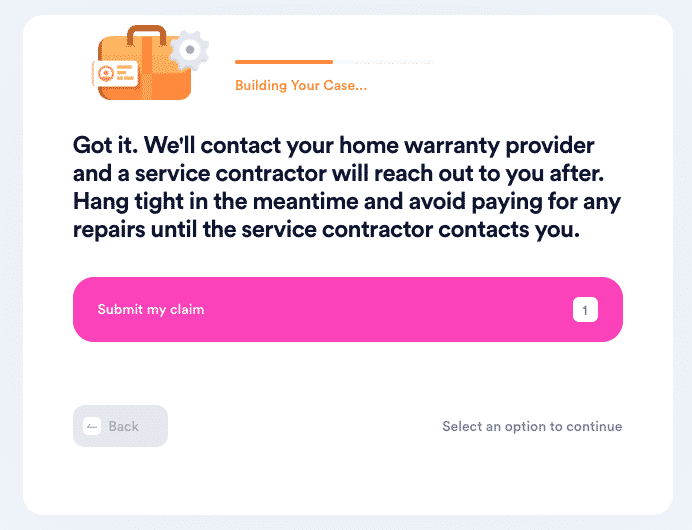 Use DoNotPay To File an Appeal if Your Warranty Claim Gets Rejected
Don't worry if your warranty claim gets denied the first time you file it. DoNotPay has an easy way of filing an appeal that won't take much of your time. We will submit the appeal letter on your behalf, so you won't have to bother with such tedious chores.
These are the only instructions you need to heed:
Find and select the

Claim Warranty

feature

Select the

Appeal a Denied Warranty Claim

category

Inform us if you are filing an appeal against a product manufacturer or an extended warranty dealer

Enter the key info about the company and your warranty claim
America's Preferred Home Warranty will contact you once we send them the appeal letter.
How To File an America's Preferred Home Warranty Claim on Your Own
You can claim your warranty from the APHW by yourself in two ways:
Over the phone

On the company's website
How To Claim a Warranty From APHW Over the Phone
You can contact the APHW over the phone to let the company know you want to claim your warranty. Proceed as follows:
Call

1-800-648-5006

Let the customer service rep know why you're calling

Provide them with all the info they ask for

Follow further instructions
How To Claim a Warranty From the APHW on Its Website
To file a claim on APHW's website, you'll need to fill out an online form. Follow these steps:
Log in to your account

Open the online form for submitting a claim

Complete it with all the required info

Submit your claim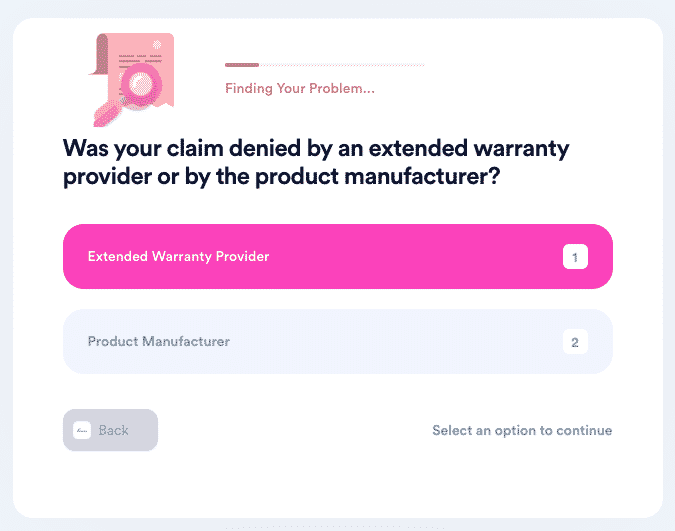 Stay Protected From Bureaucratic Problems With DoNotPay
DoNotPay can help you cancel your membership with home insurance companies, such as Lemonade or eRenterPlan, if you don't require the companies' services anymore.
In case you are having some rent-related issues, we can tell you how to deal with both landlord and tenant harassment. 
To see other handy tricks we have up our sleeve, open DoNotPay in your web browser, and choose any problem you need assistance with:
Contesting speeding tickets

Disputing traffic citations