Everything You Need to Know About Vonage Robocall Blocking
Did you know that, according to USA Today, Americans received as many as 58.5 billion robocalls in 2019? One of the reasons why there has been such an increase in the number of automated calls is that it has become quite easy to make them. Almost everyone who wants to use robocalling software can do so, including scammers. All robocalls are annoying, but dealing with fraudsters is a more pressing issue.
To protect their customers from annoyance and frustration, many telecommunication companies, including Vonage, have introduced a feature that allows users to block unwanted calls. So, if you have trouble fighting back against robocalls, it's time to learn more about the call-blocking features of your provider.
Can
Vonage Block Robocalls
?
If you have a Vonage phone, then we have some good news for you—Vonage does offer you a chance to put an end to unwanted automated calls. Their call-blocking feature can protect you from various annoying robocalls, including the following:
Inbound calls

Outbound calls

International calls

Numbers with a specific area code
To be able to block an unwanted call on your Vonage phone, you should first download the Vonage Extensions App, which is available both for iPhone and Android. 
You can choose specific parameters for blocking, as well as add notes explaining why you've decided to block a certain number. 
Another option Vonage has for you is Spam Shield. When you activate this feature, you can have all the calls you receive checked for phone scams. Whenever the app spots a suspicious number, you will get a warning on your caller ID. 
Is
Vonage Robocall Blocking
Reliable?
Vonage robocall blocking is reliable to some extent. You shouldn't forget that their algorithm can't recognize every single spammer or scammer that tries to reach you, so some of them might still find their way through. 
Another potential problem is that the app allows you to block up to 25 numbers. If you have a problem with robocall scams, this limitation can cause some issues for a simple reason—scammers often spoof numbers. This means that you can never predict the number that they are going to use.
How to Block Robocalls on Vonage
?
Even though the Vonage robocall blocker is not one hundred percent effective, it is still worth trying because it can help you reduce the number of robocalls that manage to get through to you. So, if you decide to try it out, here are the steps you need to take to activate this option:  
Log in to your

Admin Portal

or

User Portal

Go to

Recent Activity

Select the number you want to block and click

Block
If you can't find the number in the Recent Activity section, or you don't have it there at all, don't worry—you can also enter numbers manually. If this works better for you, here's what you should do:
Open

Features and Settings

section

Go to

Selective Call Block

and enter the unwanted number
Can
Vonage Unblock Robocalls
?
If you decide to unblock some numbers for whatever reason, you have that option, too. Whether you've put a wrong number on the list or you've changed your mind about a caller you blocked earlier, you can alter your list of unsolicited calls. All you need to do is access the list and change the status of the number that you want to unlock.
Should you delete the app from your smartphone, the numbers will not be automatically unblocked, so there's no need to worry about that. Your blacklist will remain the same as long as you don't make the changes manually.
Can You Block Both Legal and Illegal Robocalls?
The short answer is that you can block both legal and illegal robocalls. You should know that there are some exceptions to the rule. Robocalls made as part of a political campaign can't always be blocked. The same goes for automated calls made by charitable organizations asking for donations. 
Even though there are some exceptions regarding legal robocalls, you should know these are still much easier to block than illegal automated calls. The explanation is quite simple—legit robocallers will respect your wish not to be disturbed. They won't call you if you put your number on the Do Not Call list, or you use an app to block them. Scammers will always look for a way to get around rules and contact you anyway. 
How to Differentiate Between Legal Robocalls and Scams?
If you want to make sure that you avoid robocall scammers, the first step to take is to learn how to recognize them. This is not always easy to do, as fraudsters often impersonate reputable callers that you would trust. It's an easy way to make you give them whatever they want. That's why you need to be extra careful not to fall into the scammers' trap. Here's how to differentiate a legal robocall from an illegal one:
Legal Robocalls

Illegal Robocalls

People who carry out government-approved studies are allowed to make robocalls to reach as many potential participants as possible.

Be on alert for fraudsters who manipulate numbers to make the call look like it's coming from a reputable institution. 

Political campaigns often include robocalls, and no matter how annoying they may be, these calls are legal.

Robocalls that inform you that you've won an extravagant prize out of nowhere are illegal, so you should never believe anything they say.

When you give your phone number to service providers willingly, they are allowed to make robocalls about anything regarding your subscription. 

If you receive a robocall that wants you to reveal your personal information, this is most likely a scam, so don't reveal any sensitive data.

Pharmacies often make robocalls to remind people to refill their prescriptions. These robocalls are legal, and they can be quite useful.

Robocalls that try to sell you a product or service are illegal, especially if they come from an unknown company.

People who struggle with paying bills can receive robocalls from debt collectors asking about the debt progress. 

Robocallers may offer to

lower your bills

if you fulfill one requirement—transfer money to a given bank account instead of transferring it directly to your utility company. This is an illegal request, so make sure you don't give these scammers a single penny.

Charities are allowed to make robocalls to try to reach as many people as possible and ask them for a donation.

If a robocaller asks you to reveal your financial information, it means you've answered an illegal robocall.
Does the National Do Not Call List Help With Stopping Robocalls on Your Vonage Phone?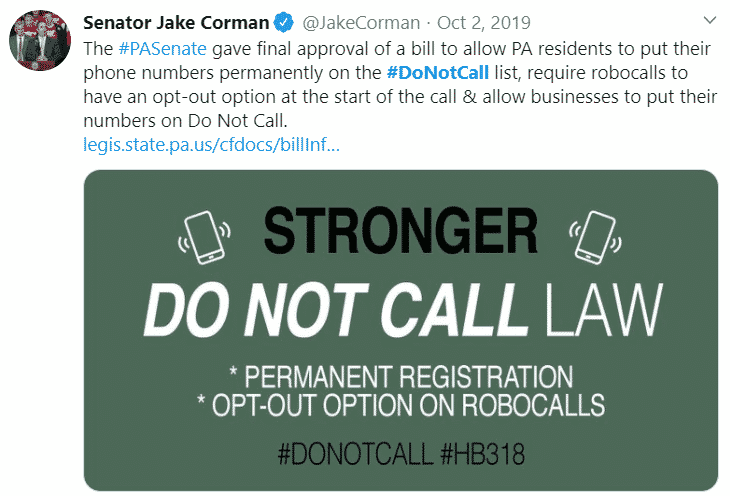 In addition to using the Vonage call-blocking feature, you can also try stopping robocalls by registering on the National Do Not Call List. When you put your phone number on this list, you protect yourself from annoying legal robocalls, too, not just scammers.    
If you take a look at the FCC's guide to robocalls, you will see that this reputable institution recommends registration on the Do Not Call List as the first step you should take against automated calls. 
If you choose this solution, make sure you also check if your number is on the Do Not Call list once you complete the registration. Here's how you can do this:
Dial 1-888-382-1222

Dial 1-866-290-4236 to call via TeleTypewriter
Another important thing to do is to check out the Do Not Call exceptions. Even when your number is on the Do Not Call list, political robocalls can't be blocked. When it comes to the Do Not Call expiration date, there's no need to worry about it—your registration cannot expire. Once you put your number on this list, it will remain there until you decide otherwise.
You Can Report Robocalls You Get on Your Vonage Phone to the FTC
Since the Vonage call-blocking solution and the Do Not Call List are not enough to protect you, you should be prepared to file a robocall lawsuit against the scammers. Considering that fraudsters often find a way to get around rules, you shouldn't hesitate to report robocalls to the Federal Trade Commission. You can report spam calls to the Federal Communications Commission (FCC) and your telephone provider as well.  
How to Use DoNotPay to Get Revenge When Robocallers Attack Your Vonage Phone?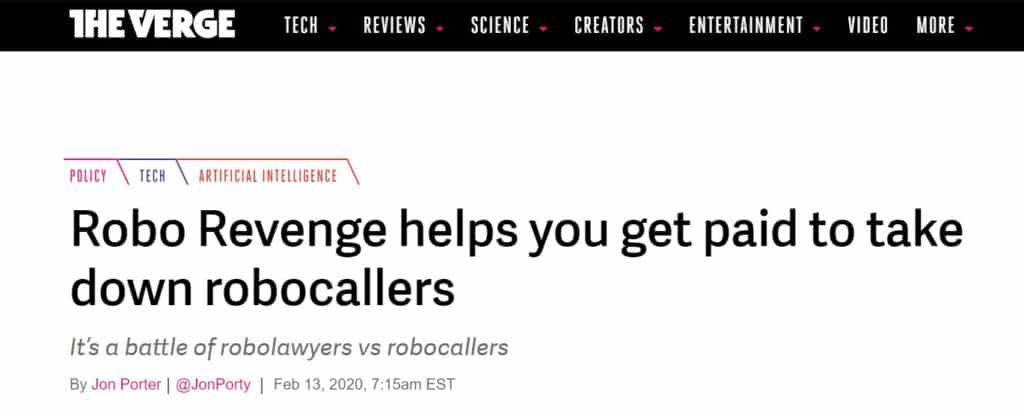 When scammers find a way to reach you even after you've blocked them, you shouldn't just sit with your arms crossed. Why would you when you can use DoNotPay to get robocall revenge and even sue robocallers for up to $3,000? 
The scammers don't have to wrong you to make you frustrated with them—it's enough to receive robocalls day after day to become vindictive. When that happens, it's time for you to use our Robo Revenge solution and get the justice you deserve. Here's what you should do:
Log in to DoNotPay via the

web browser

Go to

Robo Revenge

option

Put your phone number on the

Do Not Call list

When scammers ask you to provide your credit card details, give them the virtual card number instead of your real one

DoNotPay can obtain all the information you need to file a complaint against the fraudsters
How Does Robo Revenge Work?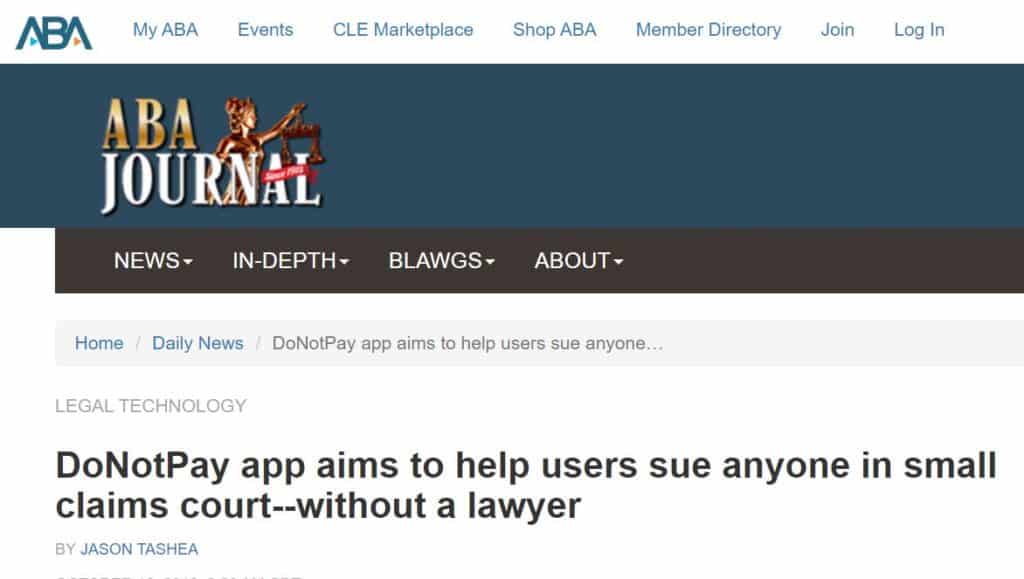 Using Robo Revenge is smooth and easy. If you want to understand what exactly happens and how you get the details needed to sue robocallers, here are the crucial points of the process:
The

free virtual credit card number

that we give you is not linked to your real credit card number, so there's no way for the fraudster to access your money

The virtual credit card number is a randomly generated string of numbers, but that doesn't make it any less believable—the scammers will think that it's real. With that in mind, they will try to take the money off your account

When fraudsters try to take the money, they give DoNotPay access to all the information necessary for us to figure out their real identity and location

 

We will give you all the details, so you can file a complaint against those who wronged you

You can also use DoNotPay to write a

demand letter for compensation

on your behalf
Common Robocall Scammers to Block
You may have encountered some common robocall scams already. But with the increasing number of robocall fraudsters, the scams diversified and became more elaborate. No matter what kind of precautionary measures you take to intercept robocallers, it's still advisable to learn a little bit about the most common robocall scams. The table below can be helpful.
| | |
| --- | --- |
| Common Robocall Scams | Explanation |
| Fake bank representatives | Some robocallers might impersonate your bank representatives and tell you that there has been some unusual activity on your account to make you reveal your credit card info. Another potential scenario is that they claim that your credit or debit card information has been stolen. Whatever the case, don't reveal any of your sensitive data if you're not one hundred percent sure that your bank is, in fact, on the other end of the line. If you expose your card details, the scammers can access your account and steal your money. |
| Prize scams | The golden rule with robocalls is that you should never believe anything that sounds too good to be true. When you hear that you've won an extravagant prize out of the blue, be it an enormous sum of money or something else, hang up the phone. Robocallers who tell you that, are scammers who only want to steal your money, so never give them any personal or financial information that they could misuse.  |
| Guaranteed investments | When a robocaller wants you to invest some money in their venture and guarantees huge returns, that's a clear sign that you've answered a robocall scam. This form of fraud might be tricky to recognize because the fraudsters add official-looking seals and logos to the documents that they present. No matter how believable the documents might be, remember that this is a fraud. Apart from asking for your money, the scammers might also ask you to provide your personal information. In any case, don't reveal anything and hang up to avoid falling into their trap.  |
Many Fraudsters Use Neighbor Spoofing to Trick You Into Picking up the Phone
You should always be suspicious about robocalls that come from numbers similar to yours or those with your local area code. In most cases, these are scams. Fraudsters know how to manipulate numbers to make it look like they are calling from your neighborhood. You are more likely to pick up the phone, if you think that someone you know is on the other end. 
That's why you should avoid answering if you are not sure who's calling. When you answer an automated call once, robocallers are much more likely to contact you again. Even if you make a mistake and pick up the phone, try hanging up as soon as you realize that you're talking to a chatbot. 
Is There a Way to Prevent Robocalls From Disturbing You?
Are you dreaming of the day when you finally stop getting robocalls? We have good news for you—there are some precautionary measures you can take to prevent robocallers from reaching you. Here are a few suggestions:
Make sure your phone number is on the National Do Not Call List

Be extra careful about giving your phone number—if you give it to a wrong person or company, you can get yourself in trouble 

Switch to an unlisted phone number, so scammers cannot find you that easily
Can You Use DoNotPay to Solve Other Issues?
Yes, you can, and you should—DoNotPay will be more than happy to give you a hand in other problematic situations. Whether you need us to help you sue someone in small claims court or you're looking for assistance in paying massive bills, we've got you covered.
All you need to do is open our app on the web browser. After you log in, you can choose from the following services:
Fighting unfair speeding tickets

Disputing traffic tickets