Find Out What a Robo Dialer Is and How to Protect Yourself From Illegal Ones
A robo dialer, also known as auto dialer or autodialer, is a type of electronic software or web-based service that can automatically dial phone numbers. When someone on the other end picks up the phone, the robo dialer will start playing an auto-recorded message.
Robocalls have gained a bad rap in the past few years, and often justifiably so. Even though you may associate robocalls only with vexing scam calls and uncalled-for telemarketing, not all of them are illegal or unhelpful. As with much else, it's the content and intention of the person behind the call that makes all the difference. Many organizations, businesses, and various kinds of teams rely on robocalls to share a pre-recorded message to its recipients in a quick and hassle-free way.
When to consider robocalls

You may benefit from setting up and broadcasting your own robocalls if you are, for example:
a pharmacy owner that likes to remind their customers to pick up their medicine
a local political candidate that needs to reach out to their community quickly and efficiently
a charity that needs a boost in donations
a not-for-profit organization that needs to send an important update to its team members
Whatever your need or circumstances, if you need to send a voice message to your group members or customers fast and cost-effectively, you may do so through a robocall software system or web-based service.
Robocalls may be the best way to reach people who only own a landline telephone, the elderly, and other people who aren't as tech-savvy and don't constantly check their emails and texts. By placing a robocall, you're also increasing the likelihood of your message being received instantly (as opposed to sitting in someone's mailbox for days before it gets opened).
If you're planning to use robocalls, bear in mind that this form of communication can have a negative reputation with certain people thanks to ubiquitous and less-than-legal scam calls and telemarketing robocalls. This is why you should dot the i's and cross the t's when it comes to understanding the requirements for placing legal robocalls.
How to legally comply if you're using a robocall service
Anybody wishing to use a robo dialer in order to place robocalls will have to ensure compliance with all applying U.S. laws. To be able to use a robo dialer legally, you must:
maintain records of placed calls,
keep track of your drop call percentages, and
not call numbers listed on FTC's Do Not Call registry, unless you're a charity, political organization, school, survey conductor, or a not-for-profit
Here's how to check if a number is listed in the Do Not Call Registry.
How to make your own robocall
To start, you need to choose your robo dialer software or web-based service that will allow you to send multiple robocalls to your list of contacts simultaneously. Once you have picked the service that fits your needs the best, the process will generally consist of four main steps. You will need to:
Set up your contacts
Record your audio message
Send out the call to your recipients
View reports
Set up your contacts
You can create your member list manually or by uploading all your contacts through an Excel spreadsheet or CSV file. Depending on the robo dialer tool you're using, you might also be able to categorize your contacts into different groups.
Record your audio message
Using the robo dialer software, record your audio message that will be sent out through the robocall. Another option is to choose an already existing message.
Send out the call to your recipients
Now is the time to select all the recipients that you want to receive your pre-recorded audio message and decide when the calls will be placed. The robo dialer will take care of the rest. Easy as that!
View reports
If you're interested in the robocall's performance, check out the reporting/analytics dashboard offered by your robo dialer. You can look at the statistics for the call in question, including:
the total number of dials
the breakdown of successful calls vs. unsuccessful calls
whether the message was listened in full or the recipient hung up mid-call
Best robo dialer software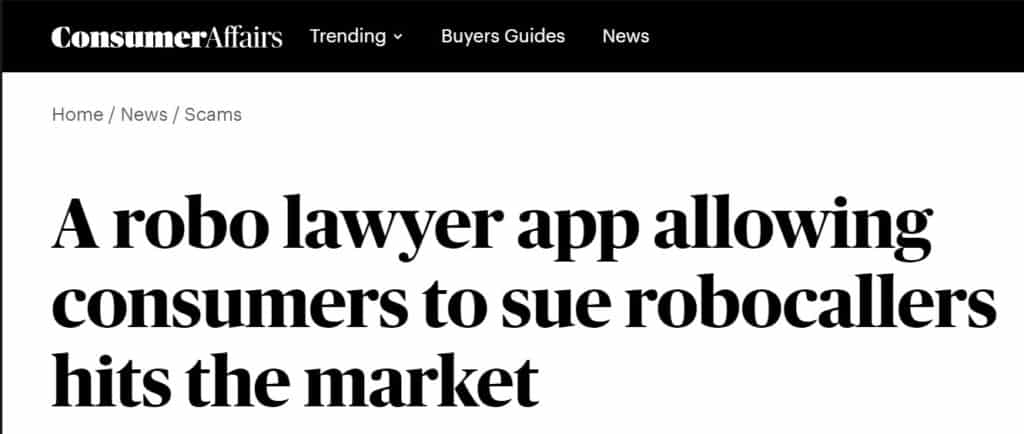 We've rounded up some of the best online tools and types of software that enable you to make robocalls. These are the ones that made the cut:
CallHub
DialMyCalls
Tele Message
CallHub
CallHub doesn't require software installation—you only need a web browser. Their Robo Dialer allows you to place hundreds of thousands of calls at the same time, and you don't have to wait for any phone lines to free up.
CallHub's Robo Dialer also comes with a Press-1 functionality, so when the recipient of the message presses 1 on their keypad, you'll be able to either collect their responses or to connect them to a live representative. It's also equipped with a smart answering machine detection system that recognizes when the call is picked up by a human vs. an answering machine. In the case of the latter, you can choose to either drop the call or play a different message tailored to answering machines. There is no subscription model, so you only pay for the minutes used.
DialMyCalls
DialMyCalls is a web-based mass notification system service touted for its ease of use and affordable pricing. In addition to robocalls, you can also broadcast mass SMS messages and emails to members of your group. DialMyCalls' robo dialer, also known as the Voice Broadcast Software, is capable of recognizing whether the call was picked up by a human or a machine.
The service allows you to group your customers or team members into different categories and thus reach everyone more efficiently. DialMyCalls is equipped with a robust analytics system that lets you look into detailed call reporting post every robocall. The monthly subscription starts at $7.49.
TeleMessage
TeleMessage offers a fully customizable automated voice messaging solution. Some features include an automatic retry process until you reach the recipient, detailed status reports, text-to-speech personalization, and complete control over call scheduling. With TeleMessage, you can mass-send not just robocalls but also broadcast SMS messages and emails to multiple group members.
The difference between legal and illegal robocalls
Looking at the skyrocketing figures related to robocall scam victims in the past few years, it's little wonder that so many people feel apprehensive of them. Still, if you're looking at robocalls at face value, they are only a medium—a mass delivery system for voice messages. Whether they're legal or not hinges only on the intentions of the people or companies behind them. 
CNBC estimated that scam calls account for 40% of total robocalls placed in the U.S., with the remainder of the call volume coming from legitimate organizations.
If you're having a difficult time figuring out which robocalls are legal and which aren't, check out the table below for clarification.
| | | |
| --- | --- | --- |
| Type of robocall | Example | Legal/Illegal |
| Telemarketing | A company pushing a product or a service for sale | Illegal, unless the caller has your written consent to call you for telemarketing purposes |
| Message from a political candidate | A political candidate/party reaching out to voters and donors | Legal |
| Debt collection  | A collection agency reminding you about your outstanding debt | Legal |
| Official information  | Any type of public service announcement or appointment reminder (from the government, your physician, your hair salon, etc.) | Legal |
| Message from a charity organization | A charity requesting a donation or other type of support | Legal |
| Scam | Impostors posing on behalf of official institutions or companies and asking for your personal and financial information | Illegal |
What are the most common robocall scams?
The narrative is always quite similar: the scammers are pretending to call on behalf of a reputable and legitimate institution (like a bank, Social Security Agency, the IRD, Apple Support, Verizon, etc.), and all of a sudden, there's been a problem that involves you. To help solve it, you need to provide your bank account number/social security account number/wire them money, etc. The scammers then use this information to either assume your identity and access your accounts or drain money from your accounts directly.
Robocalls aren't recorded exclusively in English; recently, there's been a surge in Chinese robocalls targeting Chinese-speaking nationals in the U.S.
How to report illegal robocalls
When you receive an illegal robocall, your first instinct might be to hang up and forget about it as soon as you can. While perfectly understandable, we highly recommend that you report a robocall you just received to the authorities. You can use the form on this link to report it to the FTC.
This type of information is crucial in detecting the most common types of scam schemes, revealing the identities of the impostors, and eventually, bringing them to justice. Acquaint yourself with FCC's guide to robocalls to find out more.
What to do if you get an illegal robocall
Data by Business Wire suggests that as an average American, you may receive up to 14 robocalls a month. The next time you get one, keep in mind the following:
Spoofing is a technique spammers use to make their phone number appear falsely similar to yours. Just because the number looks like it's from your local area doesn't mean this is actually the case
Don't answer the call if your network provider labels it as "scam likely"
If you decide to pick up, end the call as soon as you realize it's a scam attempt
By registering your landline and cell phone numbers in FTC's Do Not Call Registry, you'll be able to reduce the number of illegal robocalls you're receiving. Your number on this list will not expire
If you receive a scam call or an unwanted sales call even after your number was in the Do Not Call Registry for at least 31 days, you should let FTC know. Legitimate charities, debt collectors, schools, politicians, and others are exempt from this rule and will still be allowed to call you legally
Curb spam with a spam-blocking app
We've taken some of the best spam-blocking apps available to the test:
Name of spam-blocking app

Pricing 

Benefits

Basic service is free
$5.99/month for YouMail Plus
$10.99/month for YouMail Professional

Prevents spam calls and voicemails from reaching you
Enables you to report authorities about received illegal calls

$1.99/month
Free for VoIP landlines

Allows you to filter and block spam calls and texts
Helps you report illegal robocalls to authorities

Free for basic service
$2.99/month for Hiya Premium
$14.99/year for Hiya Premium

Allows you to block incoming spam calls
Identifies and labels the ID of the caller
Turn the tables on scammers with DoNotPay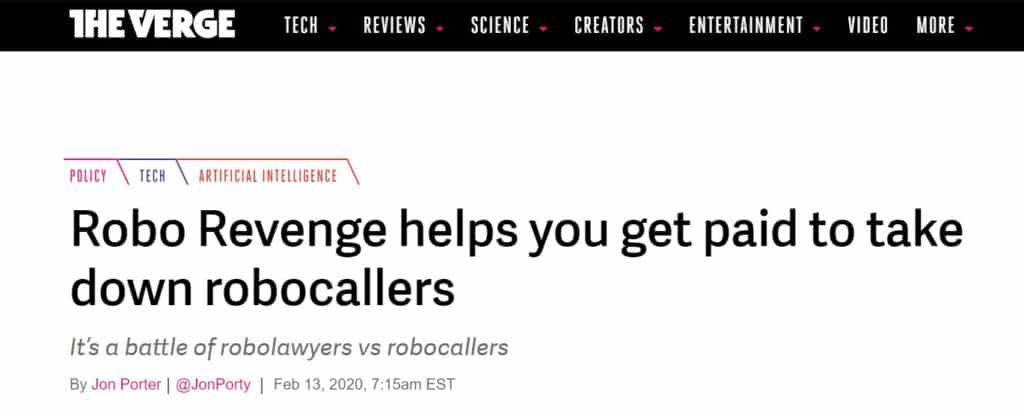 There are many ways to fend off illegal robocalls, but you can take it up a notch and fight back against the scammers. How you may wonder?
According to the Telephone Consumer Protection Act and the Telemarketing Sales Rule, scam calls are illegal, and the people responsible for them can be held accountable in court. The obstacle is that scammers are notoriously apt at hiding their identities—but that too is starting to change.
DoNotPay has developed a feature called Robo Revenge, which serves as a bait for scammers. If the identity of the fraudsters is revealed and they are operating under U.S. jurisdiction, you can take them to a court or receive a settlement offer that can go up to $3,000!
Trace the scammers' identity with Robo Revenge
The next time your phone starts ringing, and you get a hunch it may be a scam call, make sure you are close to your computer or iOS device. It's time to team up with DoNotPay and let scammers know that the game is finally over.
Follow this simple process:
Wait until you are asked to provide your debit or credit card details
Open the DoNotPay homepage in your web browser
Click on the Robo Revenge option
Click on the Create Your Card option—it will instantly create a temporary pseudo card number linked to a virtual credit card with no funds
Give this fake credit card number linked to the free virtual credit card to the scammers
When the scammers try to withdraw the money by using the information you provided, DoNotPay will be able to access their name and location
Once their details become known, you can submit them to DoNotPay and file a claim against them
We will then submit a request for compensation on your behalf
On a related note, DoNotPay can also help you with paying or lowering your bills.
How to not have your phone number end up on a spam call list
The less you share your contact information with the world, the more shielded you will be from a deluge of illegal robocalls and spam calls. Go by these three simple rules to dramatically reduce the number of spam and scam calls:
Don't post your contact information online
Don't submit your contact information for contest entries
Read the terms of use before giving consent
Don't post your contact information online
While posting your cell phone number publicly on your Facebook profile or in your online forum signature might seem convenient, it's also the surest shortcut to winding up on various spam call lists. Data aggregators trawl the vast Internet landscape in search of this type of information, then sell it off to telemarketers and scammers. Share your contact details privately and upon request—remember, your personal phone number is not a free-for-all.
Don't submit your contact information for contest entries
There are plenty of sweepstakes and contest entries going around, both in the offline and online world, and they all require your contact information. If you decide to give it away, at the very least, make sure you understand how the company organizing the contest intends to use this data. Read the terms and conditions of the contest. If they are planning to sell off your contact details to other companies or use them to place telemarketing calls towards you, perhaps you should reevaluate your decision to enter into the contest.
Read the terms of use before giving consent
Every time you sign up for a new service online, you will be required to read and accept the terms of use. Pages upon pages of thick legalese don't exactly make a compelling read to most people, but on the other hand, should you be agreeing to something you haven't even read?
At the very minimum, skim through the terms and conditions and learn how the company plans to utilize your private data. If anything strikes you as fishy, it's best to walk away and not give them any of your personal or contact information.
Let DoNotPay assist you in other ways
Think of DoNotPay as a virtual assistant that can tick a myriad of things off your to-do list. To name a few examples, our app can:
Appeal speeding tickets
Fight traffic tickets
If you need help with any of the above, let's start working on it together! Our app is available on any web browser.