The Best New York Commercial Driver's License Practice Test
A commercial driver's license differs from your regular driver's license, and you need to be prepared for a different journey of obtaining one. If you want to get a commercial driver's license, you will need to take a specific test for this category.
Each state has its own rules and regulations regarding this test, and we have the scoop on the New York one. We can tell you all about the process of preparation and how to ensure you get the best results!
What Is a Commercial Driver's License and What Are the Requirements To Obtain It?
A Commercial Driver's License (CDL) is a driver's license you need to have to drive large and heavy vehicles in the U.S. in commerce. A few types of commercial motor vehicles need the driver to own a CDL. If you want to drive one such vehicle—buses, semi-trucks, dump trucks, tractor-trailers, and stretch limos—you will need to pass a skills test and a written test (in some states).
Everyone who wants to own a CDL needs to pass a knowledge exam as well as a vision exam.
Only then will you be able to get your commercial learner's permit (CLP). You have to own a CLP for two weeks before you are allowed to take a road skills test. There is also a limited time a person can hold a commercial learner's permit—180 days.
If you are looking to get a CDL in New York, you will need to pass a few tests beforehand.
You will need to study the New York State Commercial Driver's Manual (CDL-10). That is the place to find everything about the classes and restrictions of CDL.
What Types of CDL Licenses Exist?
To help you better understand the CDL license and what it involves, we will provide you with a brief overview of types of licenses and suitable vehicles for them:
CDL License
Vehicles
Short Description

Class A

Tractor-trailers(18-wheeler)

Flatbeds

Most Class B and Class C vehicles

Tanker vehicles

Truck and trailer combinations

Livestock carriers 

You may operate vehicles with a gross combination weight rating (GVWR) of more than 26,001 lbs. The towed vehicle needs to be heavier than 10,000 pounds lbs

Class B

Some Class C vehicles

City buses

Tourist buses

School buses

Segmented buses

Box trucks (both furniture and delivery trucks)

Straight trucks

Dump trucks with small trailers

You can operate any single vehicle that isn't hitched to a trailer

Class C

Double and triple trailers

HazMat Vehicles

Buses

Tank Trucks

You can operate a single vehicle with

GVWR of fewer than 26,001 lbs or a vehicle that transports 16 or more passengers (driver included)
What You Should Know About the CDL Written Test in NY
All CDL applicants must take the CDL general knowledge test. The NY test has 50 questions, and you need to give at least 80% of correct answers, which is 40 questions. You can find the answers to all of your questions in the New York CDL Manual. 
These are the sections you need to study:
Driving Safely

Transporting Cargo Safely

Air Brakes (if you plan to operate vehicles equipped with air brakes)

Vehicle Inspection Test

Basic Control Skills Test

Road Test
The CDL knowledge test includes air brakes, hazardous materials, tanker vehicles, general knowledge, passenger transport, combination vehicles, doubles/triples, and school bus.
How To Prepare for the Commercial Driver's License Test
To prepare for the CDL test, you should study the New York handbook. You can usually get a hard copy at a DMV office. This handbook should get you an idea of what to expect in the test.
The problem is that these manuals often have too many pages, and it is difficult to understand what you should focus on.
You can try watching YouTube CDL videos to help you grasp the important information you'll need to know when you take the test.
The most important and helpful part is taking as many DMV practice tests as you can before you sit down and take the real deal one. Practice tests can simulate NY's actual knowledge test. You will end up confident enough to take the test once the time comes.
DoNotPay Can Help You Ace the CDL Permit Practice Test in NY
DoNotPay can help you get the best results on your CDL test by practicing on our app beforehand. We can help you tackle the rules and regulations for heavy vehicles easily.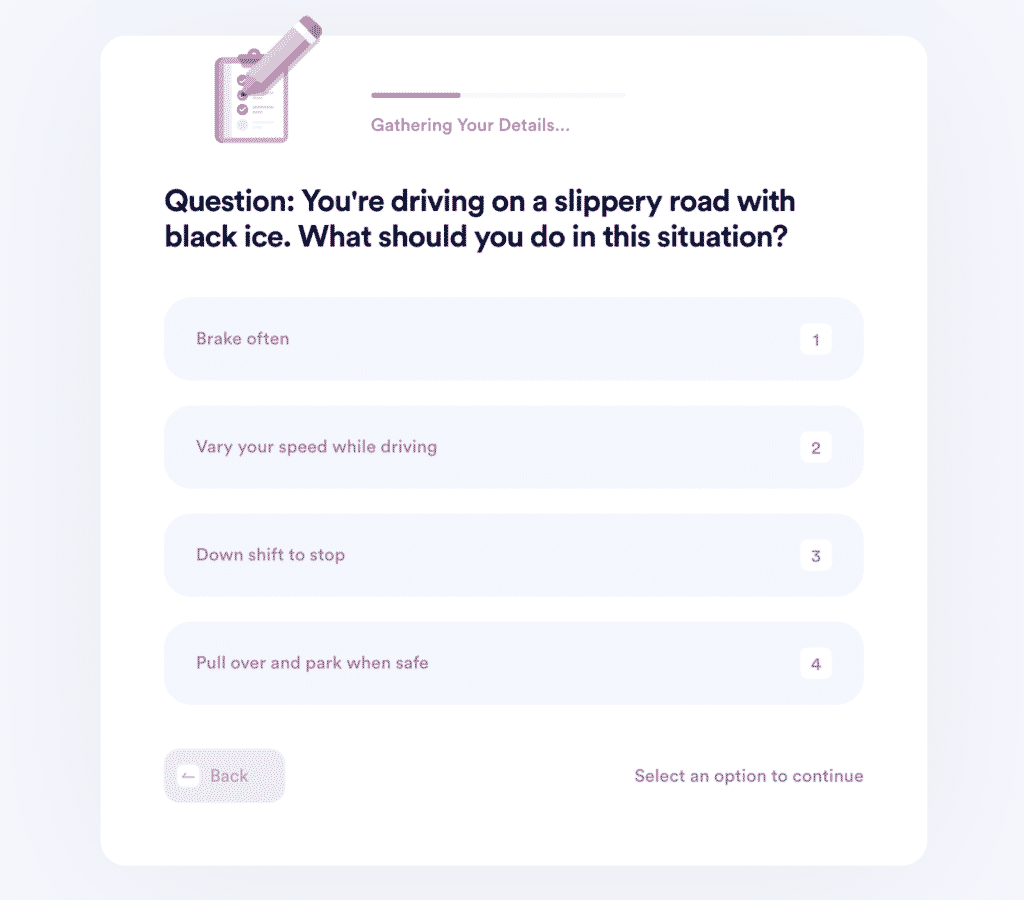 You can use DoNotPay to practice for various government tests and make sure you receive the best results. Our extensive offer allows you to practice for any of the listed tests: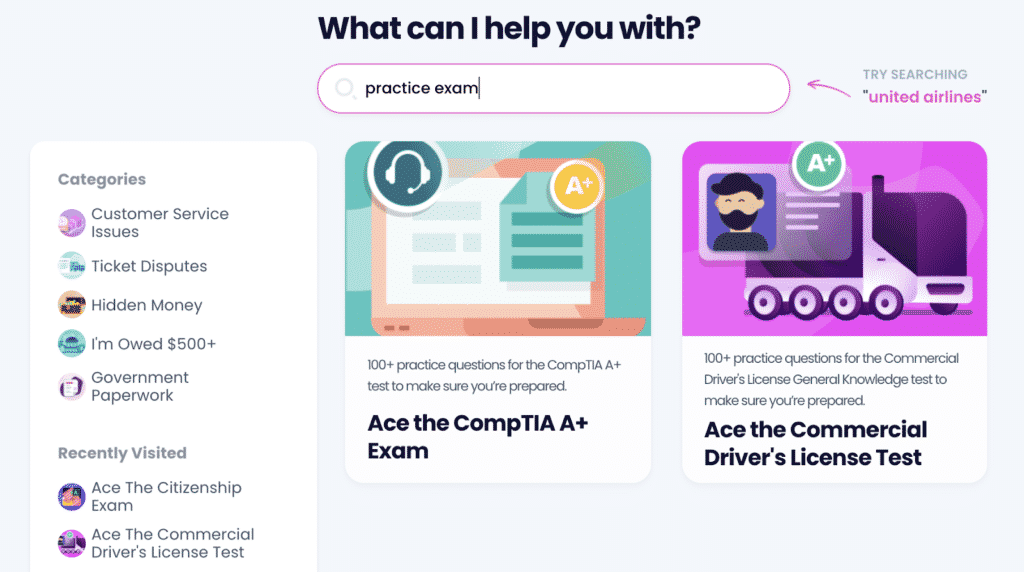 You can use our neat feature easily by following these steps:
Access the DoNotPay from your

web browser

Enter the name of the test

Pick the test you want to prepare for

Tell us if you want to test your knowledge on 10, 20, or 30 question tests

Begin the test completion
You may retake the tests when you see your score or, if you prefer, retry the wrong questions on the spot.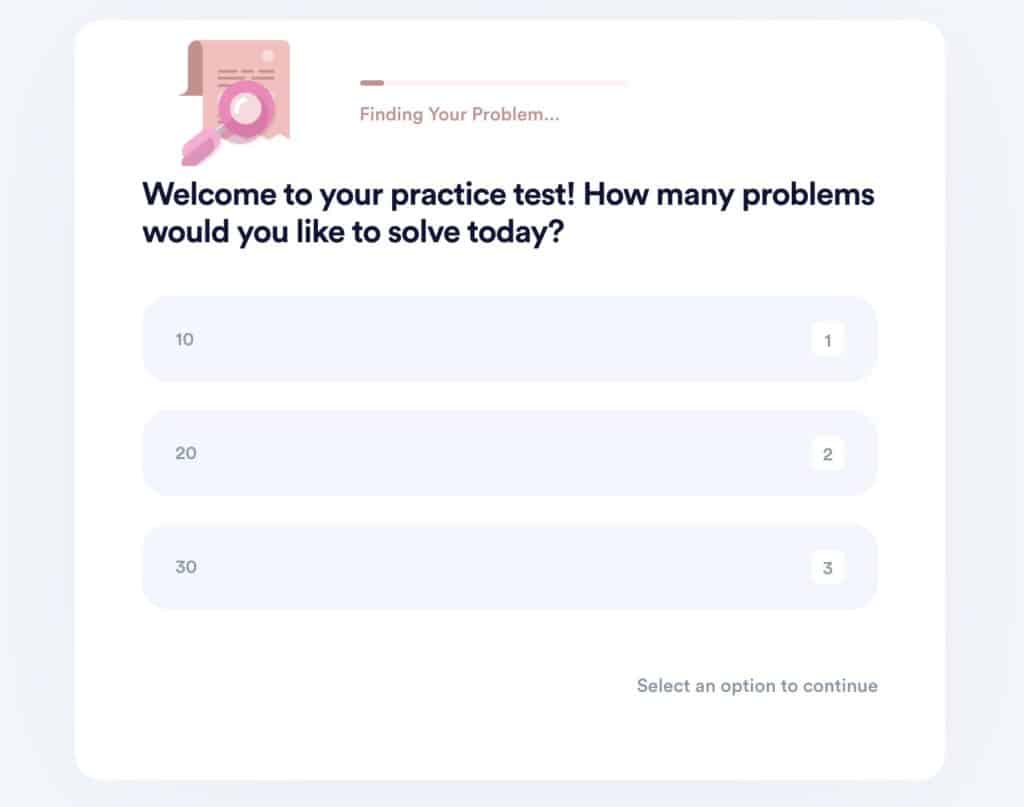 How To Schedule the NYS CDL Permit Test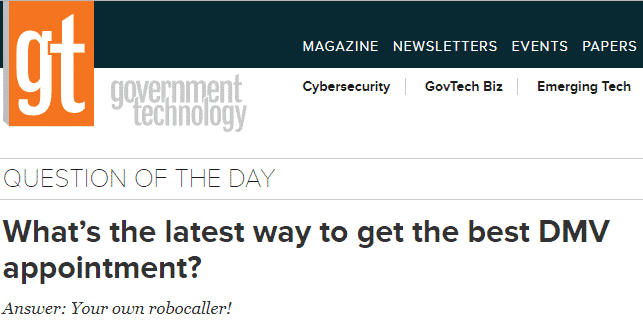 You can schedule a DMV appointment for your NY written CDL test at a local DMV of your choice. This is what you should do:
Find the nearest

DMV

If you live in New York, call

518-486-9786

Tell the customer service reps that you want to schedule a CDL written test

Provide them with all the relevant information they ask for

Follow any further instructions
Other Useful Features DoNotPay Has in Its Offer
DoNotPay offers a few other useful features for drivers in the Empire State. We can help you renew your driver's license, schedule an NYC road test easily, or dispute parking citations in the Big Apple. 
Our app also has a guide to passing a New York DMV permit test without trouble.
DoNotPay does not solely focus on drivers. Your virtual assistant can help you find clinical trials in NYC or tell you what the penalty for harassment in this state is.
The world's first robot lawyer can aid you in canceling your memberships and subscriptions from companies like Con Edison or New York Sports Club.
If you'd like to see what else we can do for you, open DoNotPay in a web browser and choose any of the following tasks:
Disputing speeding tickets

Fighting traffic tickets