The ultimate guide to passing a New York DMV permit test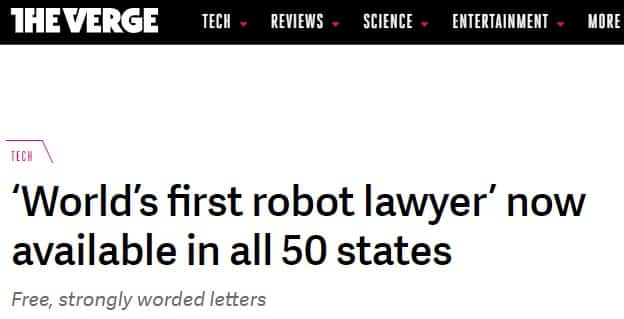 So, you're looking to pass your New York DMV driver's permit test soon? Great, driving is among the most useful skills you can learn. We're going to guide you through the necessities and give you a valuable practice test so you can pass the real one on the first try! Unlike other online practice tests, ours is completely FREE and our questions are sourced from actual test samples from across the country.
To successfully pass the test in the state of New York, you'll have to answer at least 14 out of the 20 multiple-choice questions. Among them will be four questions regarding road signs, out of which you need to answer at least two correctly.
Make sure you have all your documents ready
Good preparation is key, but before you even take the test, you've got to make sure you have the necessary documentation with you. Here's an overview of what you need to bring, with more details below:
Proof of identity

Proof of citizenship

Social security number or an alternative

Proof of residency in the state you're applying in

Non-U.S. citizens and migrants may need additional documents
There are three different types of licenses you can obtain in New York, and each has a set of perks:
| | | | |
| --- | --- | --- | --- |
| | Standard | REAL ID | Enhanced (EDL) |
| Can be used for identification | Yes | Yes | Yes |
| Can be used to enter federal buildings | No | Yes | Yes |
| Can be used for flying inside of the U.S | No | Yes | Yes |
| Enter the U.S. from Canada, Mexico, and some Caribbean countries | No | No | Yes |
| Required to replace/renew in person | No | Yes | Yes |
| Additional Costs | No | No | $30 |
| Displays Symbol | "Non-federal purposes" | ID Star | U.S. Flag |
The application process is flexible, in that the documents you need to provide are measured using a point-based system. You need to collect 6 points to bass. This allows sets of different documents to be used. In other words, there are no "must-have" documents, you can combine those available to you, as long as they pass the point system.
Depending on the type of card you're going for, the three basic requirements that these documents must fulfill are:
Proof of social security

Proof of residency

Valid photograph
For example, a New York State government-issued ID card contains all the information and is worth the full 6 points.
What documents do non-citizens have to bring to the DMV test?
Non-citizens have the same basic requirements as citizens. They need to submit documents that collect a total of 6 points. Since not all government-issued documents are available to non-citizens, they can use substitutes such as:
Temporary resident card

Employment authorization card

Foreign driver's license with photo

Permanent resident card (Green Card)

Foreign passport with valid U.S. Visa
What documents do minors have to bring to the DMV test?
To apply for a driver's permit as a minor, you must be accompanied by an adult or legal guardian. They are required to sign the parent/guardian consent section, and the application must be filled out under the supervision of a DMV officer. Apart from identification documents, you'll need to provide proof that you're actively attending or have finished high-school.
The earliest you can get a driver's permit in New York is 16. Before you apply for a junior or regular driver's license, you must hold a learner permit for at least six months and have 50 or more hours of driving experience, including at least 15 hours of driving at night and at least 10 hours in moderate to high traffic.
If you're 17 or more, you won't need parental consent if you've completed a certified NYC driver's education course. You have to bring a certification of completed supervised driving, signed by the parent/guardian. NYC has some of the toughest regulations for minors driving while under a driver's permit. Some of the rules include:
Installing an instructo

rs break

Being accompanied by a parent/legal guardian or certified driving instructor

Driving is prohibited after 9 p.m. and 5 a.m.
FREE New York driver's permit practice test
[forminator_quiz id="2358"]
DoNotPay also helps you ACE your written exam
DoNotPay can also help you study for your written exam with a free practice test. Drivers that do well on our practice tests are guaranteed to do well on the written exam. If you have an upcoming practice test, make sure you pass by using our free DMV practice test.
What else can DoNotPay do for you?
Apart from setting up a DMV appointment in any state faster, DoNotPay can:
Contest traffic infractions

Challenge speeding tickets

Help file for flight delay compensation
Find more useful information at the DoNotPay learning center.