The easy way to renew a driver's license in New York
How can I renew my license?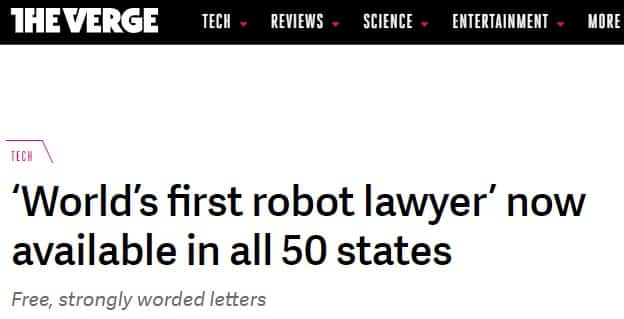 A New York state-issued driver's license is valid for 8 years. You may choose to renew it one year before its expiry date. If you let it expire, you won't be able to drive legally and will have two years to renew it. If you fail to do so, you'll have to apply for a new license and retake all the tests. There are three ways one can renew his New York license:
In person at your local DMV

By mail
What method of renewal is best for me?
Each method has its own pros and cons. We will go into detail under their individual sections below. For now, here's a table to help you get an overview of the options:
Method
Online
In-person
By Mail
How?

Follow

this link

Visit any of your local DMV

offices

Fill

this notice

and send it to:

NYS Department of Motor Vehicles

207 Genesee Street, Suite 6

Utica, NY 13501-2874

Pros

Quick, can be done up to one year in advance

You can apply for a

REAL ID

or Enhanced ID

Can be used to renew

your

REAL ID

or Enhanced ID if you have it

Cons

You can't apply for a

REAL ID

or Enhanced ID

You'll have to visit the DMV office during working hours

Slowest method of the three
What documents do I need for a driver's license renewal?
Here are the basic documents required to renew your Michigan driver's license:
Proof of identity

Proof of citizenship

Social Security Number

A completed eye test

(locations for you can do it)

Two proofs of residency if you're a non-citizen

Proof of any legal name change
You can also use this questionnaire to see in detail what documents you should bring.
Which type of license should you get?
There are three different versions of a driver's license document, each version having slightly more authority than the other. Here's a table for a quick comparison:
| | | | |
| --- | --- | --- | --- |
| | Standard | REAL ID | Enhanced (EDL) |
| Can be used for identification | Yes | Yes | Yes |
| Can be used to enter federal buildings | No | Yes | Yes |
| Can be used for boarding domestic flights | No | Yes | Yes |
| Enter the U.S. from Canada, Mexico, and some Caribbean countries | No | No | Yes |
| Required to replace/renew in person | No | Yes | Yes |
| Extra Costs | No | No | $30 |
| Additional Security Symbol | "Non-federal purposes" | ID Star | U.S. Flag |
If you own a standard license and need to renew, we strongly suggest going for either the REAL ID or Enhanced ID to keep at least some of the privileges with your new document.
Should you renew your license in person?
Everyone's most hated method for doing administrative work does come with its own perks. If you have a standard license and plan to upgrade to REAL ID or Enhanced ID, it can only be done in person. When renewing in person, you'll immediately get a temporary license you can use, and your new one will arrive within 10 days.
We understand no one enjoys having to stay in long lines only to be told: "you're missing one paper" and rejected. That's why we suggest using the DoNotPay app to schedule a fast DMV appointment. You can access the app through your . DoNotPay will set you up with an appointment in less than two minutes and tell you exactly which documents to bring for your specific case.
Should you renew your license online?
People who already own or don't plan to switch to either REAL ID or Enhanced ID may opt for renewing online. You cannot change the version of your license when renewing online. This method is the fastest and most efficient. To complete your online renewal, visit this link. Apart from filling out the online form, you'll need to provide a recent eye test, which you can apply for in any of these locations. Once you're finished, you'll be provided with a PDF format document. You can print and use it as a temporary license until your new one license via mail in about 10 business days.
Should you renew your license by mail?
There aren't any benefits to be gained from renewing by mail as opposed to online renewal. If you feel more comfortable doing this, you can. Just know that this is the slowest method of all three. If your expiration date is coming soon, it might be better to choose another way. You can't change the type of license that will be issued via mail. The renewed license will be the same type of documents as the last. In order to renew your license via mail, you must send the following:
A completed renewal notice, if you've received one. If not, fill out

this form

.

An updated eye test. You can obtain it at

any of these locations

.

Money order or check payable to the Commissioner of Motor Vehicles.

The fee

will depend on the type of your license
After you've gathered everything, send it to:
NYS, Department of Motor Vehicles

207 Genesee Street, Suite 6

Utica, NY 13501-2874
Can I renew my license if it was suspended?
In order to renew a suspended license in New York, you must first complete the necessary tasks to reinstate your driving privileges. What you'll have to do strongly depends on the type of offense that was made. Usually, this includes paying a fine or waiting a certain amount of time before you're eligible to drive again. If your license has been revoked, that means it's validity has been canceled. You'll have to reapply for a license once the revoke period has ended and you've paid any debts.
How to renew a NY license as a non-citizen?
New York City driver's licenses issued to non-citizens share the expiration date as your legal presence document submitted to the DMV. As long as the paperwork on file has not expired, you may renew your license using the same methods as everyone else. Once your visitor status has been extended, you must go to the DMV and submit the paperwork provided by Homeland Security (DHS). This will update the expiration of your license to the new date.
How to renew your license as a member of the military?
If you're an active member of the U.S. Army and about to leave for duty, you may inform the DMV by submitting a Notification of Military Service (MV-75). Your driver's license expiration date will then be extended to a maximum of 6 months after returning. If your license has already expired, you may submit the form now assuming that your service started before the expiry. You'll have to submit a letter from your superior stating the start and end date of your deployment.
What to do if my license was stolen/lost/damaged?
If you've found yourself in any of these three situations, you can apply for a replacement license. The process and options are the same as with renewing. You'll also have to pay a $17.50 replacement fee. If your license was stolen/lost, you should report it to the local police. While doing so, you can also obtain a Report of Lost, Stolen, or Confiscated Motor Vehicles Items (MV-78B form). If you come to replace your license in person and bring a copy of the form, you will not be charged the renewal fee. Remember to always schedule your visit with DoNotPay to save time.
DoNotPay helps thousands and thousands of drivers study for their parking tests in these states:
Can't Afford a Lawyer? DoNotPay Will Jump In!
Did you know that you don't have to waste money on expensive legal help just to get rid of some minor bureaucratic issues? DoNotPay is here to save you hundreds of dollars with ready-to-use solutions that require mere minutes.
Our AI-powered bots gather the most important information via short questionnaires, draft required legal documents, and provide you with online fax services. If you need specific public records to support your case, we'll point you in the right direction.
With our virtual lawyer's help, you will be able to:
Spend Your Time on More Enjoyable Activities
With DoNotPay's help, you're bound to have more free time. If you're considering a new streaming platform subscription, make use of its free trial without worrying about unwanted charges. Need to get rid of other subscriptions? Use DoNotPay to cancel them without contacting customer support centers.
Don't worry about phone number identification at the signup. With our Burner Phone feature, spam text messages won't be bothering you ever again!