How to Head off Insurance Quotes Direct Robocalls
Health care enrollment network robocalls are both a hindrance and a risk during the insurance open-enrollment season. While insurance quotes direct robocalls are common throughout the whole year, they drastically increase in number during open-enrollment.
Nomorobo claims that in October 2018, they had stopped more than 850,000 health-related robocalls that used over 800 different pitches!
Are Affordable Health Care Robocalls Legal?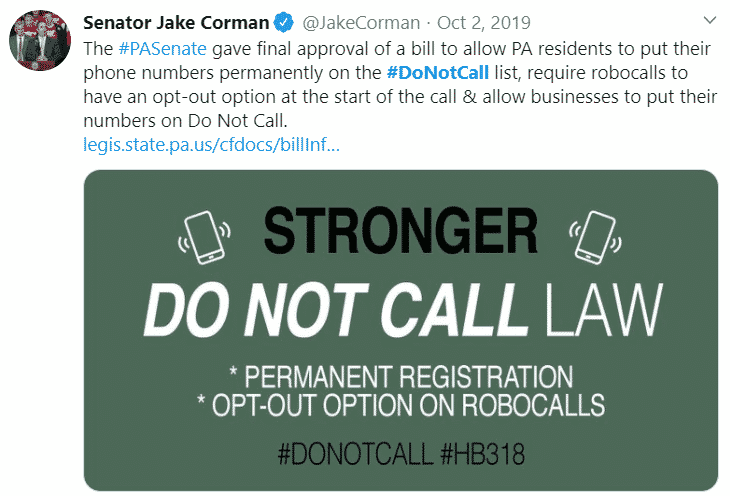 In a nutshell, no.
Companies are not allowed to use automated calls to market their products and services! No matter how appealing the affordable health care program that a chatbot is trying to sell you may be, know that legitimate and comprehensive medical plans are not sold via robocalls!
Thanks to the Telephone Consumer Protection Act (TCPA), to place a legal robocall, telemarketers need to meet the following requirements:
Customers need to be presented with an option to opt-out of future calls

Callers need to provide proper identification

Citizens whose numbers are on the National

Do Not Call list

cannot be dialed without permission

Calls have to be placed between 8 a.m. and 9 p.m.
The Power Is in the Customers' Hands
Telemarketers are required to enable their customers to opt-out of the company's future calls with each robocall they make.
Voicemails have to include a toll-free, callback number that the customer can dial to place his or her number on the company's do not call list

Pre-recorded messages have to allow the customer to press a certain number to drop out of the company's marketing calls
To make their frauds more believable, health care scammers offer their victims an option to opt-out, but this too is a trick.
Deciding to opt-out does not put you on the fraudster's do not call list. Opting-out lets the scammer know that they have hit a working number!
The Company's Identity Cannot Stay Hidden
Whenever a business places an automated call, and their customer picks it up, the first thing that the caller has to provide is:
His or her identity

The identity of the company on whose behalf they are placing the call
Before the call ends, the customer has to have the following information:
Company's phone number

Company's address
Keep in mind that some insurance robocallers identify themselves properly. A reporter from Kaiser Health News decided to speak with one of these fake brokers by pressing "1" to enroll.
The broker identified himself as "Ray Khan," and he even provided his National Insurance Producer Registry (NIPR) number to prove that he is a licensed broker.
However, when running the broker's name and number through the NIPR, the reporter did not find a match.
The National Do Not Call Registry Keeps Insurance Quotes Robocalls at a Distance
The Federal Trade Commission (FTC) allows you to put your number on the National Do Not Call list and report a robocall by following these steps:
Open the

FTC's Do Not Call website

Select Report Unwanted Calls

Share the details about the unwanted call

Submit your request
If you know that your number is on the Do Not Call list, and yet you receive a robocall, the chances are that you are dealing with a scam.
We have written a guide on how to check if a number is on the Do Not Call list for those of you who are unsure whether you have already placed your number on the List.
If you need additional information on the Do Not Call list expiration and Do Not Call list exceptions, feel free to check those guides as well!
How to Spot Health Care Enrollment Center Robocalls
During insurance open-enrollment season, small and medium business employees are especially vulnerable to health care scams. Apart from the fact that comprehensive medical plans are not sold through telemarketing, there are other telltale signs that can help you discern whether you are dealing with a scam call or not. Some of these signs include:
Receiving a call from an unknown number

The caller ID revealing the city the robocall is coming from but not the name of the company or a person behind it

Not being left with a message is a reliable sign of an automated call
Basic Rules for Dealing With Insurance Quotes Direct Robocalls

Regardless of whether you are dealing with a healthcare insurance scam or any other type of robocall fraud, there are basic rules that you need to follow to remain unscathed by them:
Try not to answer unknown calls

Use your smartphone to block all unknown callers from reaching you

Add your number to the National Do Not Call registry

Never provide unknown callers with your personal information

Search the unknown number on the internet to figure out if it is a scam or not

Avoid answering robocalls just to press a number and opt-out of them—this will not stop them from spamming you

If you are being offered anything for free, do your best to turn down the caller's offer—it is probably a scam

If you receive a robocall trying to sell you something, report it to the FTC—automated calls cannot be used for sales purposes
Why You Should Not Respond to Insurance Quotes Direct Robocalls
Responding to scam calls only makes you more vulnerable to future robocalls and frauds. Automated healthcare calls usually have a chatbot instead of a real representative that tries to get a hold of your:
Name

Date of birth

Social Security number

Number of household members
Even though the scammer promises the most affordable medical plan you can get, rarely do they sell anything apart from your personal information.
Yes, healthcare robocallers are usually in the business of acquiring and selling people's personal information to other robocall scammers and companies.
In some cases, insurance robocall victims buy coverage from the scammer, but it is usually substandard insurance that does not even meet the minimum Affordable Care Act (ACA) requirements.
The elderly are a common target of healthcare scammers as they are believed to be the most susceptible and easily deceived.
DoNotPay's Unique Way of Dealing With Insurance Quotes Direct Robocalls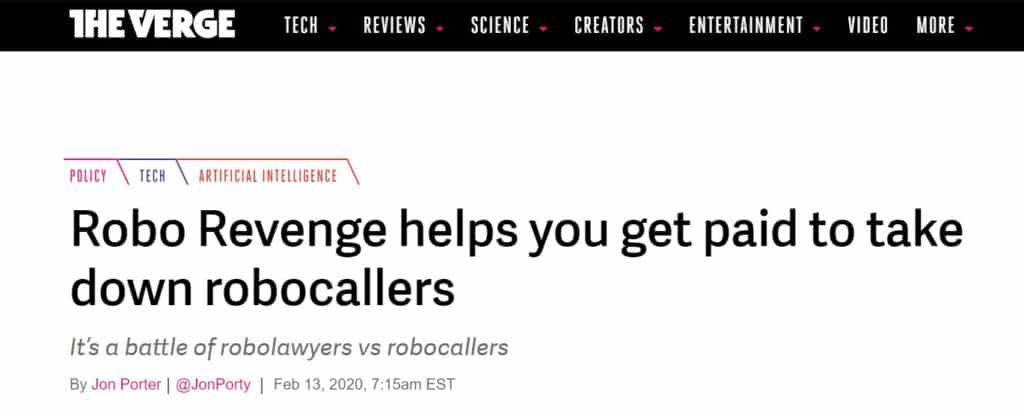 With our latest Robocall Revenge feature, we can help you fight back against robocalls more safely and efficiently than ever before.
Instead of just blocking scam numbers, DoNotPay allows you to track down fraudsters, file a robocall lawsuit against them, and claim up to $3,000 in court settlements!
Open DoNotPay in a and start taking down malicious scam callers.
Here is how DoNotPay helps you deal with annoying robocallers:
You get a scam robocall

The fraudster tries to steal your money and personal information

You open DoNotPay and click Robo Revenge

Our app generates a

free virtual credit card

for you

You share the

virtual credit card

details with the scammer

We track them down based on the transaction details

We help you write a dispute letter and file a lawsuit against them
Virtues of Virtual Credit Cards
How to stop robocalls? We believe that the answer lies in virtual credit cards.
VCCs allow us to do two crucial things:
Keep your personal and banking information safe and secure

Use the transaction details to track down the scammer
Keep in mind that we are unable to help you sue international robocallers because we need their location information in order to do so. We can only acquire such data with domestic scam callers.
Blocking Insurance Quotes Robocalls on a Landline
Depending on what type of technology your landline uses, methods for blocking robocalls differ.
Most landlines in the United States rely on the Voice over Internet Protocol (VoIP) technology, making them more sophisticated than traditional copper wire landlines.
Because they use state of the art technology, VoIP landlines can make the best of popular third-part robocall blocking apps such as Nomorobo.
Nomorobo is free for VoIP landlines, and it uses the so-called "simultaneous ring" technology to ward off annoying scam calls.
Whenever your phone rings, Nomorobo gets the call as well. If the app picks up the call first, it will run the number through its extensive database and establish whether you are dealing with a scammer or not. If the call turns out to be a scam, your phone will not ring the second time.
Copper Wire Landlines Make Things Difficult
The only way you can block a robocall on a copper wire landline is to purchase a device like the CPR Call Blocker V5000.
These pieces of hardware are attached to your phone, and they screen out incoming calls against a database of "bad" numbers.
The main issue with these devices is that they are costly, and typically come preloaded with an unexpendable set of verified scam numbers.
In an era when robocallers change their numbers all the time, the CPR Call Blocker and other similar devices simply do not cut it.
Blocking Insurance Robocalls on a Smartphone
All new smartphones come equipped with a number of blocking features.
These services can be incredibly handy when you are dealing with telemarketers or other robocallers that do not change their numbers frequently.
Blocking Robocalls on Android Devices
If you are using an Android smartphone, you can block a specific number or block all unidentified numbers. To do the former, you have to:
Access the Phone app

Select Recent Calls

Tap the number and select Block or Report as spam

Confirm that you want to block the number
To block all unidentified numbers, you must:
Access the Phone app

Select Settings

Toggle on the Block Unidentified Numbers switch
Blocking Robocalls on iOS Devices
iPhone users have the option to block a specific number or silence all unknown callers (if they are using an iOS 13 device or higher). To block a number on an iPhone, you need to:
Open the Phone app

Select Recents

Tap the info icon next to the number that you want to block

Select Block this Caller

Select Block Contact
To silence all unknown callers, you have to:
Access Settings

Select Phone

Toggle on the Silence Unknown Callers switch
Filing a Consumer Complaint About Insurance Quotes Robocalls
Nipping healthcare scams in the bud has to be a collective effort. That is why you should immediately file a consumer complaint whenever you receive an insurance quote robocall. Complaints are filed to:
Taking Down Insurance Quotes Direct Robocalls With Robocall Blockers
If you are not in the mood for reading the FCC guide to robocalls, installing a robocall blocker might be a great solution for you. While most major phone carriers like T-Mobile and AT&T provide robocall blocking services to their customers, you would be better off with a third-party app such as:
Third-Party App

Service Summary

$1.99 per month

Free two-week trial

Free for VoIP landlines

Personal whitelist service

Extensive database of verified scam numbers

Free basic service

$2.99 per month or $26.99 per year for Truecaller Premium

$249 per year for Truecaller Premium Gold

Precise caller ID authentication

Number lookup feature

Location detection

Free basic service

$5.99 per month for YouMail Plus

$10.99 per month for YouMail Professional

Best app for businesses

Great voicemail accessibility

Free 7-day trial period

$2.99 per month or $24.99 per year for Android devices

$3.99 per month or $29.99 per year for iOS devices

Text spam filtering

Answer Bots

Customizable block and allow list

Free for basic service

$2.99 per month

$14.99 per year for Hiya Premium

Ad-free app

Extensive scam number database

Intuitive app interface
Other Scams Apart From Insurance Quotes Direct Robocalls
Some robocall scams are more common and dangerous than others. Exposing them for what they are is not that difficult as long as you know what to look for. Here are the most common robocall scams that have been making rounds across the country over the past few years, and the red flags that you should keep an eye out for:
| | |
| --- | --- |
| Robocall Scam | Red Flags |
| Government Grants scam | Government Grant scammers call their victims and tell them that they have become eligible for free government money. Victims are only obliged to pay a small processing fee for the money to get transferred to their accounts. This is not how government grants work. If you had become eligible for a grant, the government would not ask you to pay a processing fee or any other fee for that matter. |
| IRS scam | IRS scams are particularly dangerous due to the verbally aggressive approach of the fraudsters. Victims are called by an alleged IRS inspector—who provides his badge number to make the scam more believable—claiming that they have an overdue tax bill that they need to pay immediately. More often than not, victims are threatened by an arrest warrant if they refuse to cooperate. If you had an unpaid tax bill, the IRS would first send you a notice via U.S. Mail and allow you to appeal the owed amount. Getting a legitimate call from the IRS is not something that you can expect. |
| Google SEO scam | Small business owners are the main target of Google SEO scammers. Victims are called and told that they need to pay additional SEO fees to Google in order to preserve their active listings. Google has publicly said that they do not use automated calls to contact their customers, let alone threaten to wipe out their listings completely. |
DoNotPay Takes Things to a Whole New Level

DoNotPay is the kind of digital assistant that pushes the boundaries of what seems possible. Thus far, we have been able to help you sue companies in small claims court, lower your bills, aid you with paying bills, and a plethora of other things. Now, with Robo Revenge, we can even assist you with combating annoying spam and scam calls!
To start living a hassle-free life, open DoNotPay in a . Apart from suing robocallers, DoNotPay also lets you:
Dispute traffic tickets

Fight speeding tickets