How To Get a
BlueChew Free Trial
and Keep Up the Good Work
BlueChew is an online service company that delivers sildenafil and tadalafil pills that treat erectile dysfunction in men. ED is a common condition and nothing to be ashamed of, but it is a sensitive topic for most men. 
The big upside of BlueChew's business approach is that you don't have to go out and acquire your pills personally because they deliver them to your doorstep. We are talking about medication that might work for some, but might not work for others, so the best course of action is to try out a free sample.
Does
BlueChew
Offer a
Free Trial
?
BlueChew offers a free sample of the BlueChew pills that you can get using the promotional code on their website. Apart from this great offer, BlueChew doesn't require you to have a prescription from your local pharmacy for your purchase. 
They work with medical professionals that can help you decide which dosage is right for you and whether you should take tadalafil or sildenafil. They need to approve that you're eligible for the BlueChew program through a digital consultation survey. Once they approve your eligibility, they will write you a prescription. 
Note that the company will charge you before they review your request, and if the physicians don't approve the prescription, BlueChew will refund the whole amount you paid.
How Can You Get a
BlueChew Free Trial
?

Getting a BlueChew free trial isn't as hard as it seems. All you need to do is go to the BlewChew website and pick a plan that best suits your needs. Follow these few simple steps to sign up for your BlueChew free sample:
Visit the BlueChew website

Click on the three lines in the upper right corner

Select

Plans

Decide which plan you like and click on

Choose This Plan

Type in the coupon code

Click on

Apply

Choose your shipping option

Type in your valid phone number

Enter your shipping and billing address

Choose your payment method

Enter your credit card information
There is a catch here. Even though this is a free trial, you will have to pay for the shipping. The fee will depend on the choice of your shipping option.
Does
BlueChew Free Trial
Subscription Upgrade Into a Paid One Automatically?
The first order you place is free of charge, apart from the shipping fee. After the free sample, the company will automatically charge your credit card according to the plan you chose.
You can stop this by canceling your subscription. DoNotPay can help you with the cancellation of any subscription service, including this one.
How To Cancel BlueChew Subscription With DoNotPay

Our app is famous for being able to cancel any subscription or membership in the blink of an eye. It takes DoNotPay 48 hours to terminate a subscription for you, and we will notify you via email as soon as it's done. 
All you need to do is open DoNotPay in any web browser to cancel the service you don't want to pay for anymore.
This is how you can do it for your ED pills delivery:
Create an account on DoNotPay

Click on the

Find Hidden Money

option

Enter

BlueChew

as the name of the service you want to cancel

Wait for your verification email
In addition, DoNotPay can help you cancel other services, such as Bevel, Nugenix, Playboy, Beard Club, ThreadBeast, Watch Gang, and many more.
Stop the Automatic Renewal for Any Free Trial With DoNotPay's Virtual Credit Card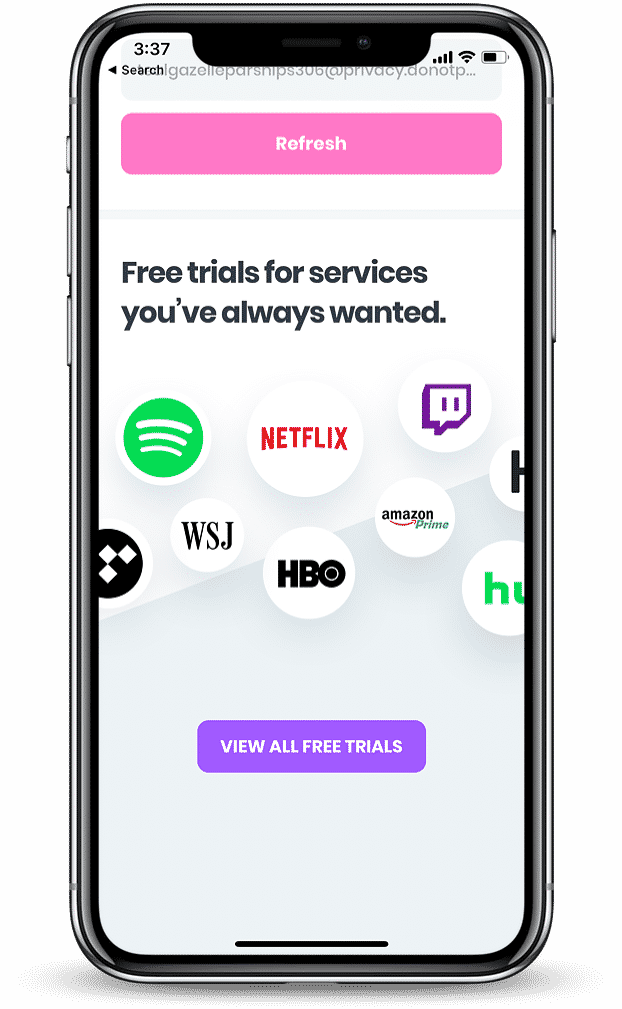 DoNotPay has an amazing way of getting you free trials without the risk of your credit card being charged after they end—virtual credit cards. 
DoNotPay's free virtual credit cards are randomly generated, unique numbers that are made through virtual credit card generators. Our virtual credit cards get approved instantly because they look authentic to merchants. 
The cool thing is that our free virtual credit card contains no deposit, which means your money is never in danger. After your free trial expires, the company isn't able to bill you, so they cancel your account on their own. You'll never have to worry about losing money on subscriptions you don't like after you get DoNotPay's virtual credit card for free.
DoNotPay will save you your money when you sign up for free trials in a few steps. We will:
Generate a random credit card number

Stop automatic charges

Cancel your subscription
Because of the shipping you'll need to pay for your BlueChew pills, this option isn't available for that particular service, but you can use it for any other free trial that requires your credit card information.
There is a bonus to our virtual credit card—it can also help you stop spam emails. Your inbox won't be filled with spam mail—but the address that's linked to your free trial card will.
How Much Is BlueChew After the Trial?
BlueChew has four plans, and they come with 24/7 medical support, monthly refills, discreet shipping, and Rx-only chewable tablets. You can choose between sildenafil and tadalafil, and the website will explain the difference between those two.
Check out the BlueChew four plans in the table below:
Plan

Price

What You Get

Active

$20/month for 30MG

$30/month for 45MG

Six chewables

Busy

$30/month for 30MG

$40/month for 45MG

Ten pills

Popular

$50/month for 30MG

$65/month for 45MG

17 tablets

Pro

$90/month for 30MG

$120/month for 45MG

34 chewables
Has BlueChew Violated Your Consumer Rights? Fight for Them in Small Claims Court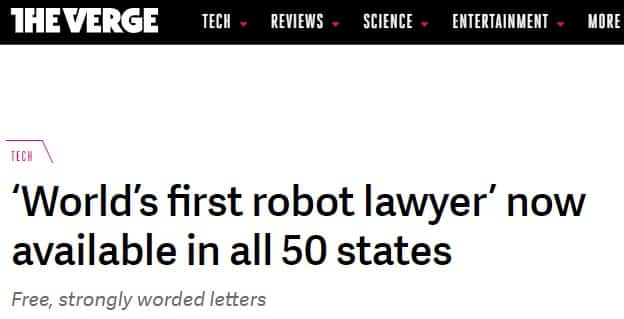 If you believe your consumer rights have been violated, you have grounds for filing a lawsuit. DoNotPay is here to help you gather evidence, fill out your claim form, and draw up a script. 
The script will contain all the particulars of your case—such as the grounds for your claim, the damages you seek, and all accompanying evidence. It will also contain a transcript of what you could say to sound confident at your hearing. 
Maybe our award-winning app can't stand with you in court, but we're here to draw up every step of your legal battle.
Are You Aware of What Services You're Paying For?

Did you know that as much as 84% of Americans pay up to $240 a month for the subscriptions they don't use? Sometimes, they don't even remember they've subscribed to a service, and they get surprised by the weird charges on their credit cards. 
Do you think you might be one of them? Don't worry because DoNotPay has a solution. Connect your credit card and email account to our app so that we can monitor all of your subscriptions. We will:
Find your active subscriptions

List them for you to see

Point out the ones that you don't use

Unsubscribe you from the services
Let DoNotPay save you some money!
DoNotPay Can Help When Life Gets You Down

DoNotPay is the right app to help you sort a variety of administrative or legal issues on a daily basis. Do you need to sue someone for harassment, or you think your ex-girlfriend is stalking your new girlfriend? DoNotPay can help you deal with it! 
Do you need to get a refund, but the company has a strict no refund policy? DoNotPay has your back. 
Open our app in any web browser and let us help you with:
Traffic citations

Speeding tickets