Get System Mechanic Free Trial Without Giving Credit Card Info

Taking advantage of the System Mechanic free trial sounded like a smart idea. Since everything you do is practically online, you know it's important to have System Mechanic or some variation of online protection or enhancement software. But now, your System Mechanic free trial is set to expire, and you're worried about automatic subscription, more charges, and hidden fees. What can you do?
System Mechanic's free trial touts "total performance" and "total protection" for its users as more than an average PIC tune-up software. You were tempted by the "try for free" button on the home page, which automatically downloaded the software to your computer. But now, you're worried there are hidden fees coming your way, or worse, an automatically renewing subscription that you'll never fight your way out of or escape.
Luckily, you're not stuck with System Mechanic's free trial or paid subscription. Keep reading to see how DoNotPay can solve your System Mechanic free trial problem now. And you can see what other free trials DoNotPay can help you explore risk-free!
What Does System Mechanic Do?
If you're looking for a PC tune-up tool and suite of computer features to help protect your online, System Mechanic is worth considering. There are three paid plans to consider if you want tools for:
Repairing and preventing system errors
Cleaning junk
Fixing dangerous settings
Preventing hacking attacks
Maintaining your PC speed and performance
Does System Mechanic Offer Free Trial?
The first thing you might come to and see when you venture to the iolo site to explore the new System Mechanic "Ultimate Defense" software are two options. One button will allow you to purchase the PC tune-up software. The second option tempts you to "try for free." So, yes, there is a System Mechanic free trial. But there's more to know.
There's Fine Print to Read
Scrolling down to the bottom of the System Mechanic Pro free trial page, you'll see some fine print. Additionally, there are offer details regarding certain product features that require ongoing iolo updates. Once the initial trial period is over, you'll have to renew and continue updating to continue enjoying those features. Automatic renewal settings can be changed during your checkout and update process and by signing into your iolo account. Check out the Sales Policy for more details.
What the System Mechanic Free Trial Includes
Throughout the System Mechanic free trial period, you'll enjoy a full suite of Windows security products, along with optimization products. These are great for preventing password hacks, online spying, credit card theft, system clutter, and more. You'll even have the capability of eliminating those needlessly running apps in the background that bog down your system.
How to Tap Into the System Mechanic Free Trial
When you're ready to install and activate the System Mechanic free trial, you'll first need to visit the iolo website or click on https://smfree.iolo.com and select the "run" command. You'll then be prompted to go ahead and reconfirm your choice, where you'll allow the download to finish.
Does System Mechanic Automatically Renew Into a Paid Subscription?
You'll need to provide a credit card and set up automatic billing after your System Mechanic free trial expires. And once established, you can reach out to iolo support for help to undo any auto-billing you select.
Here are the iolo resources and support channels to note:
Live technical support: (808) 207-3783
Website: https://www.iolo.com/support/
Customer Support: (801) 523-6763
How Much Does System Mechanic Cost?
If you were to purchase the System Mechanic solution, you'd want to explore the different packages and price points. TechRadar breaks down the various subscriptions available, along with costs and reviews.
| | | |
| --- | --- | --- |
| Package | Current Cost | Previous Cost |
| Basic System Mechanic Plan | $14.98 per year | Normally $49.95 per year |
| System Mechanic Pro Plan | $20.98 per year | Normally $69.95 per year |
| Ultimate Defense Plan | $23.98 per year | $79.95 per year |
What Will These System Mechanic Charges Look Like on My Statements?
According to the iolo support page, the company is looking to make improvements to its current subscription model. Once your Service Mechanic free trial is over and you've successfully enrolled in the subscription service plan of your choice, here's what to look for on your statements. These changes are a result of iolo's new billing provider.
Email receipts will come from support@mail.iolo.com
Statement charges may appear from "iolo.com" or "PAYPAL *iolo"
PayPal users might see "RealDefense LLC" on their statements
Avoid the Automatic Renewal with the DoNotPay Virtual Credit Card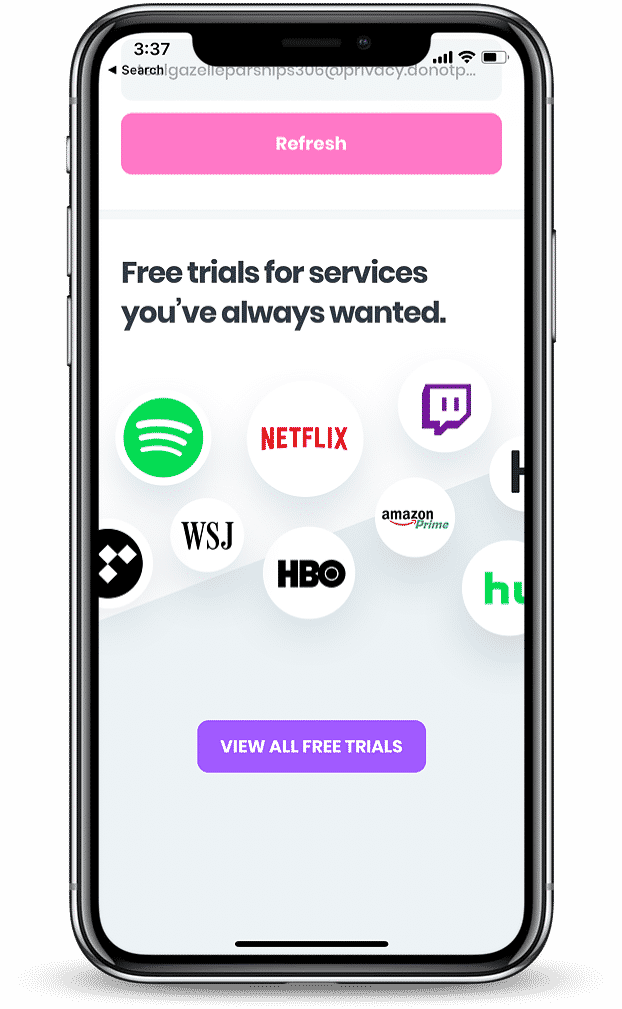 Instead of trying to find all the fine print, avoiding the auto subscribes, and dodging the hidden fees, you could let DoNotPay's virtual credit card save the day. It's not entirely uncommon for people to sign up for free trials, like the Service Mechanic free trial, and lose track of time before those trial periods end. Next thing you know, you're paying for a subscription or service that you didn't know you enrolled in, nor do you want anymore.
Here's why DoNotPay's virtual credit card is an absolute game-changer:
DoNotPay generates a random series of numbers as credit card info that you can use for all those free trials.
Once the trial period ends, the company tries to charge the virtual card that doesn't actually exist.
The result is you're automatically unsubscribed from the service or platform without having to lift a finger.
Eradicate the Hassles in Your Life with DoNotPay!

DoNotPay makes sampling free trials with System Mechanic a breeze. But that's not all. See what other DoNotPay solutions can help eradicate other hassles and complicated to-do list items in your life:
When you need help with System Mechanic or iolo free trials, let DoNotPay help! Sample the services without the risks and hassles. Then go explore all the other incredible solutions DoNotPay has to offer.