How to cancel Watch Gang in less than two minutes
Watch Gang is a men's watch subscription service. Each month, subscribers receive a brand new watch that is typically worth five times more than their subscription payment. There are three subscription tiers: original, black, and platinum.
How to cancel Watch Gang with DoNotPay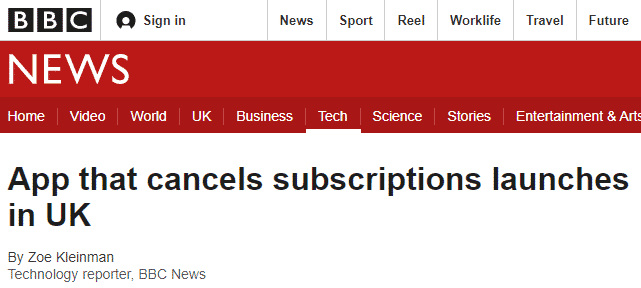 You don't have to spend time researching all the different ways you can cancel Watch Gang or any other unwanted subscription. In just a few steps, you can download the app for free to cancel any subscription, any time, 24/7. All you need to do is:
Open DoNotPay in your

Click on 'Find Hidden Money'

Enter "Watch Gang" as the service you want to cancel.
DoNotPay will send you a notification as soon as your Watch Gang subscription has been canceled.
How to cancel Watch Gang

To unsubscribe from your monthly membership, Watch Gang offers the following methods where you can get in touch with your request:
Live chat

Online form

Email
How to cancel Watch Gang through Live Chat
Contact Watch Gang customer service through Live Chat during the following operating hours: Monday – Thursday 9 AM – 5 PM PST and Fridays 9 AM – 3 PM PST.
How to cancel Watch Gang via the online form
Submit your cancelation request via the Watch Gang online 'Manage My Subscription' form.
How to cancel Watch Gang via email
Email your cancelation request at hello@watchgang.com.
Ways you can cancel your Watch Gang subscription
| | |
| --- | --- |
| Can you cancel with | Yes / No |
| DoNotPay | Yes |
| Email | Yes |
| Phone | No |
| Live chat | Yes |
| Online form | Yes |
| Letter | No |
| In-person | No |
Can I pause my Watch Gang subscription?
Yes. Watch Gang allows you to pause your subscription for one month at a time, meaning you won't be charged or sent a shipment during this time. To pause your subscription:
Go to 'My Account'

Find the subscription you want to pause

Click 'Manage Plan'

Click "I want to change my renewal date"
You will be given the option to pause your subscription for 1 month or change your renewal date.
Will I get a refund after I cancel my Watch Gang subscription?
Note that cash refunds are not issued if you end your subscription after the monthly cut-off date, which is 11:59:59 PM PST on the eighth of each month. Instead, any remaining shipments will be turned into account credit to be used on the website.
DoNotPay's one cancelation solution for all subscriptions
Americans typically spend up to $237 a month on subscriptions, and many severely underestimate this amount! It's easy to understand why this happens. The truth is, the average person is swamped under numerous digital subscriptions, memberships, and services, making expenditures time-consuming and difficult to track. While this is great news for companies, it's a real money-drain for customers.
The good news is, has made it really simple for you to cancel any of your unwanted subscriptions in one go. All you need to do is connect our app to your bank or email account, and we'll highlight all your inactive subscriptions for you — allowing you to cancel them on demand.
Is Watch Gang giving you trouble? DoNotPay can help you sue them in small claims court

Canceling subscriptions should be simple, but sometimes other unfortunate issues may arise along the way. If you believe Watch Gang hasn't treated you correctly, DoNotPay's award-winning robot lawyer can help you sue them in small claims court. We've been awarded a Brown Award by the American Bar Association, and recognized for our work in improving equal access to services. We're here to support you at every step!
Free trials are always free with DoNotPay's virtual credit card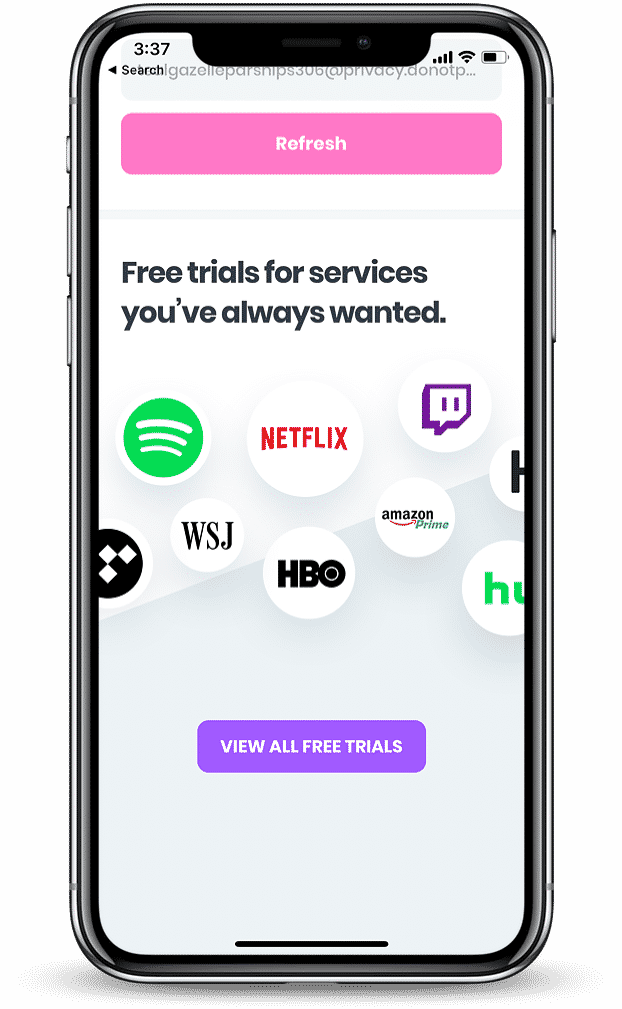 Aren't free trials supposed to be free? Only if you don't forget to unsubscribe before your trial runs out, or if you don't provide your payment information, in which case you probably won't be allowed to participate.
In fact, this is the number one marketing tactic of companies offering free trials. People will either decide the service is worth keeping, or they'll forget to cancel before the first payment is due. If they're busy, which most people are, they may put off canceling for a while, until they look over their yearly bank statement and cringe at their money-binging habits.
There is a way to get around this issue. Instead of using your own payment card for signing up for a free trial, use DoNotPay's virtual credit card to avoid unwanted subscriptions.
The DoNotPay virtual card utilizes random, vacant credit card numbers to help you sign up for a free trial while not revealing your true payment information. This helps to avoid:
Misuse of your personal payment information

Dealing with unwanted charges

Having to cancel your trial before it ends
How DoNotPay's virtual credit card measures up to your own credit card
| | | |
| --- | --- | --- |
| | Your credit card | DoNotPay's virtual credit card |
| Ability to charge account | Yes | No |
| Protection against hackers | No | Yes |
| Identity protection | No | Yes |
| Potential money loss | Yes | No |
DoNotPay can also help you with numerous other tasks
Canceling subscriptions with DoNotPay is easy via your . We can also help you save time and money with our other great features:
Dispute traffic tickets

Fight speeding tickets