Start Your MicroStation Free Trial With a Virtual Credit Card

Free trials are a great way to test out a product or service before you decide to sign up and pay the full price. You might not like the product, it doesn't meet your needs, or you only need it for a short period of time. A is available for a short 14-day period.
Some free trials automatically convert to a paid subscription after the end of the trial period. Most of these companies will require the subscriber to provide a credit card at the time of signing up to ensure a smooth transition to a paid subscription at the end of the trial. You can avoid an automatic conversion to a paid subscription by using a virtual credit card from DoNotPay.
How Do I Sign Up for a Free Trial for Bentley MicroStation?
Signing up for a for Bentley MicroStation is easy:
Go to the Bentley website and click on any of the Start Free Trial buttons.
Fill out the popup form with your contact information.
Check your email for further instructions to complete the signup.
Provide additional information to establish a Bentley account.
The free trial period is only 14 days, so get the most out of the account while you can.
How Much Is a Bentley MicroStation After the Free Trial Period?
Once your free trial is over, you have multiple choices for a continuing subscription depending on the size of your organization. Bentley offers 3 plans for either an individual, small business, or global enterprise.
Plan
Price
MicroStation Virtuoso
$ 1995 - Annual Practitioner
MicroStation on Select
$ 6865 - Perpetual

$ 1299 - Annual

MicroStation in Enterprise 365
Contracted Pricing
The differences between these plans involves the number of licenses and the amount of support that is needed to benefit from the subscription.
How to Avoid Automatic Renewal of Free Trials With a Virtual Credit Card From DoNotPay

The DoNotPay virtual credit card makes signing up for a free trial worry free. You won't be charged with any surprise purchases. Many people who sign up for free trials forget to cancel before the end of the trial. Using a virtual credit card takes away that concern. A virtual credit card can be used when no charges are actually made. No charges can be made because there is no money or line of credit associated with the card.
Here's how a virtual credit card works:
DoNotPay creates a valid random credit card number including security code and expiration information.
A free trial subscriber uses this number to sign up for a free trial.
The free trial ends because the virtual credit card is not able to process an automatic charge (or any other actual charge).
DoNotPay Saves You Money By Setting You Up With Free Trials Across Multiple Entities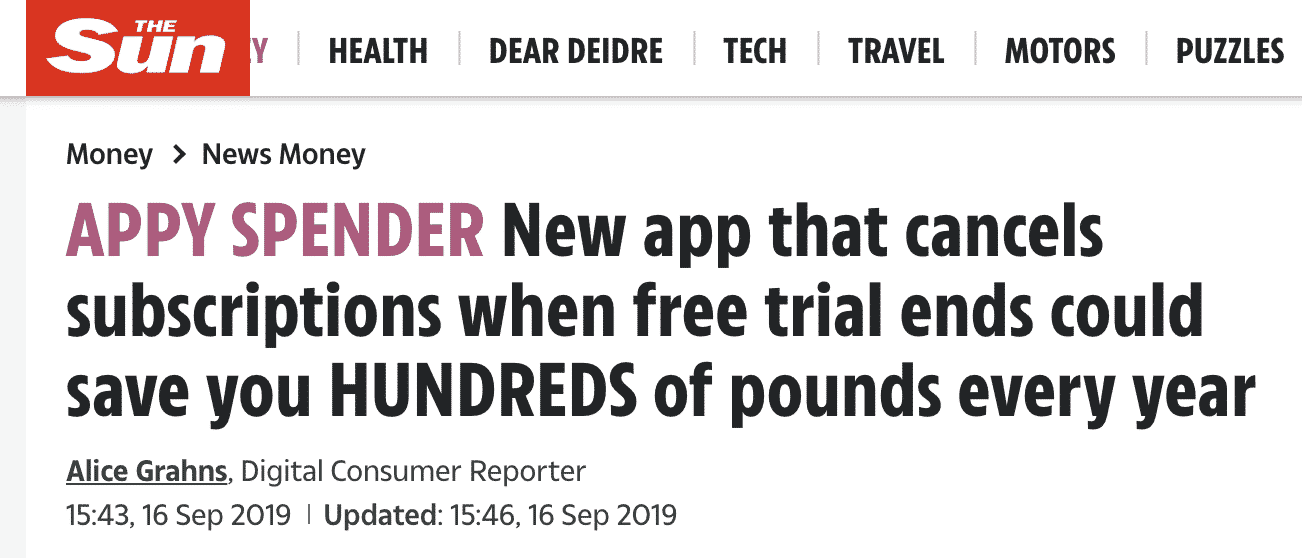 Don't miss out on these other free trials available through DoNotPay:
The DoNotPay virtual credit card works for any free trial that requires credit card information in order to get the free trial. Try the virtual credit card on any free trial offer, not just the ones on this list.
What Else Can DoNotPay Do For You?

Thousands of people have benefited from the many solutions offered by DoNotPay. Here's a sampling of solutions you might want to check out:
Get information about your rights as a tenant

Get out of your speeding ticket
There is an almost endless list of solutions available with DoNotPay. Check out what might be a good match for you.