How to Get PowerPoint Office Free Trial Without Giving Your Credit Card Info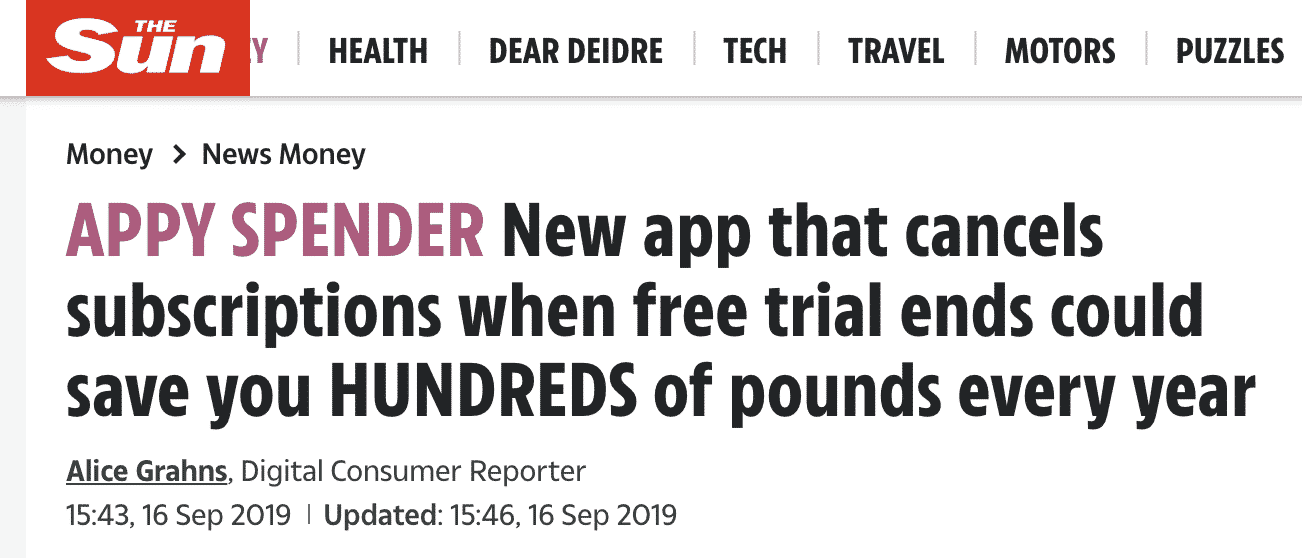 Microsoft PowerPoint is a presentation software application developed by Microsoft and one of the most essential tools for work and school projects. PowerPoint is also widely used in business and education to create slideshows. However, many people do not have the financial resources to buy it. If you need the , DoNotPay can help you get it hassle-free.
DoNotPay is a London-based startup that aims to take on the legal system using artificial intelligence. The company started out by helping people to overturn parking fines and has already helped users overturn more than 4 million parking tickets worth $160,000. The virtual lawyer service can also help you deal with legal issues in housing, small claims courts, immigration, and banks among others. With its most recent innovation, it can help users get a free trial of Microsoft Office.
Does Microsoft Office PowerPoint Have a Free Trial?
Yes, it does. A Microsoft 365 free trial package includes the components of Microsoft Office. They include Microsoft Access, Outlook, Excel, PowerPoint, Word, and Publisher.
A Microsoft 365 free trial subscription also includes an app to help you edit Office files on mobile gadgets such as those supported by iOS and Android systems. If granted, the will last for 30 days.
How Can I Get a Microsoft Office PowerPoint Free Trial?
Getting the PowerPoint Office free trial requires that you have a Microsoft account. The advantage of creating a Microsoft account is that you can access your files and work on them from any device–whether PC, laptop, tablet, or mobile device. Here is the process:
With a Microsoft account at hand, visit the Microsoft 365 page and select the option "Try 1 month free."
Select a payment method.
Enter your payment details in the next step such as banking information, sign in to Paypal, or credit card number
To start the trial, click on "Subscribe" then check or uncheck the promotional email check box and Select "Install Office" to download the office suite application.
Once the download is complete, you can follow on-screen instructions to install.
If the process seems too tedious for you, you can get a PowerPoint Office free trial hassle-free with DoNotPay.
Does the Microsoft Office PowerPoint Free Trial Automatically Renew Into a Paid Subscription?
Microsoft allows users to download and install the Office 365 desktop applications at no cost as long as they are using a Microsoft account. If you set up a payment method while signing up, you will be automatically billed after the 30-day free trial period is over. Having said that, you can cancel your subscription before the billing date if you do not wish to continue using it.
Avoid Automatic Renewal With DoNotPay Virtual Credit Card
DoNotPay offers a virtual credit card number generator option. This online lawyer service helps you get a free virtual credit card number and expiration date to use online when signing up for the free trial of Microsoft Office. With this, you can sign up and get the PowerPoint Office free trial without giving your real bank details. This ensures you are not automatically charged after the trial period ends.
If you would like to use Microsoft Powerpoint free trial without paying for subscriptions, DoNotPay has you covered through its virtual credit cards. A virtual credit card:
Contains real information and numbers but are are not connected to your personal credit account.
Has no money in it so it prevents automatic charges after the trial period ends.
Can bypass verification systems to get easy approval for free trials.
How Much Does Microsoft Office PowerPoint Cost After the Trial?
The subscription comes as a full 365 office package and costs as follows once the trial period is over:
Plan
Monthly
Annual
Microsoft Personal
$6.99
$69.99
Microsoft Family

(for households and families

not exceeding six individuals)

$9.99
$99.99
What Are the Most Popular Alternatives to Microsoft Powerpoint
Once you have enjoyed the PowerPoint Office free trial, it is important to find an alternative if you no longer want to use Microsoft PowerPoint 365. The following list provides you with some of the most popular PowerPoint alternatives.
Microsoft PowerPoint is not the only tool that can help you make a slideshow. Other presentation software can also help you build a program. Here are some options:
Corel Presentations - One of the most popular PC-based presentation software is Corel Presentations. This program comes with plenty of features and options to help you create professional presentations.
PowerPoint Viewer - PowerPoint Viewer is another alternative that offers PowerPoint presentations for free on a regular basis.
Adobe Presenter - This one-time purchase program allows you to create professional slideshows.
SlideShare - SlideShare is an online presentation library made up of millions of presentations created by other people.
How Can DoNotPay Help?

DoNotPay is a start-up company that offers a free and hassle-free service to help users get their legal problems resolved. The service was started in 2015 as a way to get unfair parking tickets overturned for people who did not want to pay them. Now the company also helps people get other legal problems settled without paying or even having to pay, such as traffic fines, small claims court fines, and court fees among others.
DoNotPay helps you get the PowerPoint Office free trial with its virtual credit card number generator service. DoNotPay can also help you get other free trials from other companies including:
What Else Can DoNotPay Do?

Aside from helping you with Powerpoint Office free trial, DoNotPay has a host of other services it can help you solve. These include:
A PowerPoint Office free trial is a good way to help you build a slideshow presentation from scratch. The mobile and desktop applications are free to download once you have an Office 365 account. However, after the trial period, it may cost you money to continue using the software.
DoNotPay offers a service that can help you get a PowerPoint Office free trial and get other legal issues settled to save your time and money. To get started today, all you have to do is sign up with DoNotPay and follow the instructions.