How to Cancel AA Membership in Seconds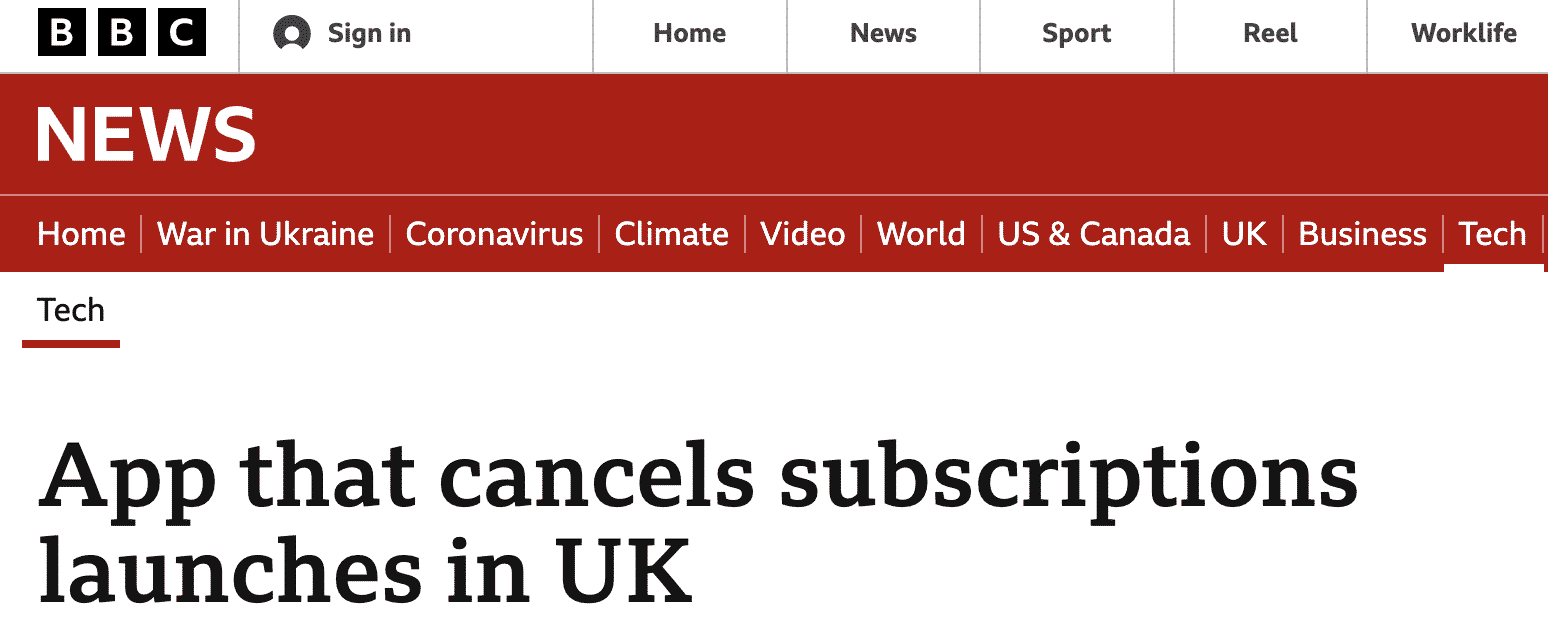 In the UK, there are two organisations known as "AA", and you might want to cancel your membership to either of them. DoNotPay is here to help. The first type of AA stands for the Automobile Association. It's like AAA in the US, but without the extra "A." You can get a wide range of vehicle-related insurance and emergency services, plus some types of home insurance, from The AA. If you're planning to cancel your AA membership, it's not easy to do.
The second type of AA in the UK stands for Alcoholics Anonymous, a known 12-step program for alcohol addiction recovery. Cancelling your AA membership to this group is easier to do, but we can offer a few tips. DoNotPay is here to help you cancel any unwanted membership no matter how much trouble you've had getting the company to close the account for you.
How to Cancel Your AA Insurance Membership
Cancelling your membership in The AA insurance service is not easy. They do not let you do it online and cancelling payments won't stop their billing department from continuing to rack up your bill and seek payments. You must cancel over the phone. You will need to speak to an Automobile Association customer service representative to help you close the account. This is why cancelling AA membership is so difficult, and why DoNotPay can help. First, let's look at the official route to cancelling your AA membership, subscription, and account.
You Must Call AA to Cancel
| | |
| --- | --- |
| Car Insurance | 0370 160 0138 |
| Home Insurance | 0370 606 1617 |
| Breakdown Cover | 0343 316 4444 |
Depending on your account type, you will need to call a separate number to cancel car insurance, home insurance, or breakdown cover. You may need to cancel the breakdown cover separately from your car insurance.
Within Cooling-Off Period
AA Refund Minus Services
AA Cancellation Fee
The UK has a 14-day cooling-off period for subscriptions where cancellation policies are required to offer reasonable refund terms. During the first 14 days after you sign up or your documents arrive (whichever is later), you can cancel with a full refund - minus both a cancellation fee and the cost of any services you have used.
After Cooling-Off Period
Annual Plan: No Refund Except
Death
Permanent disability
Monthly/Quarterly Plan: 30 Days Notice
Pro-rata partial refunds for a good reason to cancel
After the legal cooling-off period, you will not be guaranteed a refund except if the policyholder is dead or permanently disabled. With a good reason and an investigation, you may receive a partial refund "pro-rata" which means minus any expenses they decide you incurred during your membership with claims, use of services, and time covered.
Suspending Your AA Insurance Coverage
If you only temporarily want to stop your AA coverage, you can suspend an account or policy instead - also by calling customer service on the phone. You can suspend anywhere from 90 days to 5 years, but only use one account suspension per year. This allows you to put your coverage and payments on hold without cancelling the account.
Account suspending is only available for approved good reasons:
Living abroad, away from your car
Temporary coverage from another provider (Ex: employer coverage)
Temporary coverage from a new car purchase package
Temporarily unable to drive due to illness or injury
How to Cancel Your Membership in the AA Recovery Program
If you are enrolled in the AA recovery program and wish to cancel your AA membership, this is easier to do. You can stop going to meetings and disconnect from the people you met there. AA is usually community-run and open-ended. Anyone can arrive at meetings when they feel it would be helpful and leave when they are independent or no longer wish to participate.
Some AA groups are more cohesive than others, and some social connections are harder to break after the fact. The organization itself, however, does not require your participation and you can end your active membership at any time.
If a specific person or group is preventing you from freely choosing your recovery methods, DoNotPay can help you take local legal action.
Why Is It So Hard to Cancel AA Insurance?
If you are trying to cancel AA insurance and have had difficulty, you are not alone. In the modern landscape, it's unusual to find a company with no way to cancel or stop a subscription through online tools. However, account management is mostly channelled through customer service, and ending an insurance policy usually requires the final pitch.
If you cancel your payments or direct debit, AA billing will pursue other saved cards and known payment methods - and may seek debt collection on accrued costs if no payments are available. If you cancel your car insurance, you may still be subscribed to the breakdown service. It is not easy to cancel AA insurance unless you get a lucky draw on your customer service rep on the first try. DoNotPay can help.
How to Cancel Your AA Membership With DoNotPay
Legally, you don't have to be part of any service or subscription that you don't want to. You can withdraw your membership, payments, and all of your data from a company at any time, and DoNotPay is here to help. As an automated legal service, we will draft and send formal letters to the right offices to make things happen. You can cancel your AA membership at any time.
Need your data wiped from a platform? We can make that happen in accordance with your GDPR rights. Need to stop a sticky insurance policy from charging you, or get a refund on unused months of coverage? We will assert your consumer rights and jump the red tape that customers normally must wade through to cancel.
DoNotPay can sit on hold for you if you want to skip ahead to a live AA representative. We can also directly have your subscription cancelled with our handy Manage Subscriptions tool. 
How to Cancel in 3 Steps:
You can open DoNotPay in your web browser.
Log in to DoNotPay and search for the Manage Subscriptions product.

 

Provide the name of the subscription service you want to cancel.

 

Provide your account details such as email address and username.

 
Once you submit the details, we'll work on canceling your subscription. We'll even try to get a refund on your behalf.
What Other Subscriptions Can DoNotPay Help Me Cancel?
DoNotPay can cancel memberships, services, and subscriptions from a variety of companies like
What Else Can DoNotPay Do?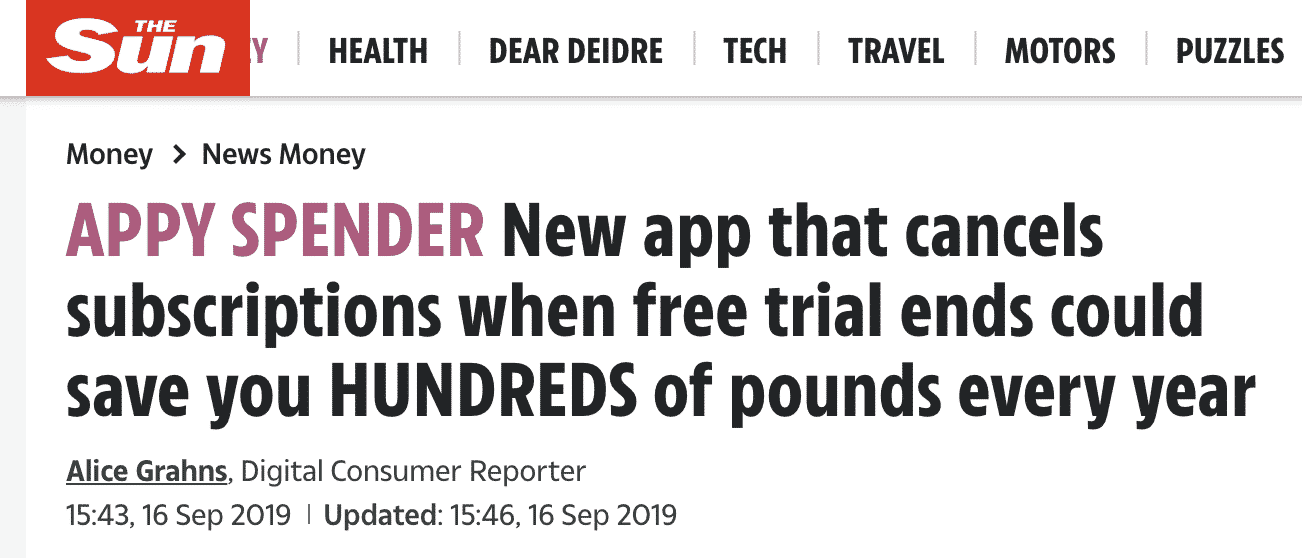 DoNotPay can do more than just cancel memberships, we're working on ways to cut the red tape on all sorts of daily tasks and legal routines. We can pay parking tickets, dodge free trial subscriptions, and wait on hold for you, just to name a few cool things you can do with an automated legal platform. Take a look at our many helpful tools and services. You just might find a few more problems we can solve or items we can cross off your to-do list.