You Want To Thrive? Demand the Thrive Market Yearly Fee Refund!
Thrive Market is an online shop that offers and delivers sustainable and organic groceries, in addition to bath products and various household supplies. It comes in handy when you don't have a lot of time on your hands for shopping around, but you still want to get the healthiest possible options.
If you paid for their yearly membership, but it didn't live up to the hype, let DoNotPay take care of your Thrive Market refund. DoNotPay—our award-winning app—is here to get your money back in no time!
Thrive Market Refund Policy

According to Thrive Market's terms of service, you can cancel your membership (yearly or monthly) at any time. The membership fee is non-refundable, though. That means you have to pay all of your fees before canceling the Thrive Market subscription.
In case you didn't order anything after they charged you for the membership fee, you will be refunded in full. If you did order something, Thrive Market can only give you a refund of any items you are not satisfied with, but not the fee.
Many people end up paying for the Thrive Market membership because they forgot to cancel the free trial. The subscription automatically renews, and the company charges the fee without prior notice.
DoNotPay can nip that in the bud with a virtual credit card! If you subscribe to a service using our virtual credit cards, you can bid farewell to automatic renewals and unexpected charges!
How To Ask Thrive Market for a Refund
You paid for the Thrive Market yearly membership, and you changed your mind before placing an order? Here's how you can get a refund:
| | |
| --- | --- |
| Can You Request a Refund Via | Yes/No |
| DoNotPay | Yes |
| Email | Yes |
| Phone | Yes |
| Letter | No |
| Website | Yes |
| In Person | No |
Thrive Market Refund via Email
Contact Thrive Market's customer support by sending an email to help@thrivemarket.com and asking for a refund.
Thrive Market Refund Over the Phone
You can call Thrive Market and request a refund by dialing (866) 419-2174. In case you have to wait for a long time, use DoNotPay to jump the queue. We will do the waiting and let you know as soon as the customer service rep picks up.
Thrive Market Refund on Their Website
Here's how to request a refund on Thrive Market's website:
Visit Thrive Market's

home page

Click on

24/7 Support

in the top right corner

Type your message to Thrive Market support to get started on your refund
DoNotPay Helps You Get Your Money Back From the Thrive Market!

DoNotPay is the fastest way to get your money back from any merchant. Whether a service or a product is refundable by the company's terms of service is not something you should worry about. We've got it covered! Take a look at what you need to do:
Open DoNotPay in your

Scroll down and click on

File a Chargeback

Tap on

Get Protected

Answer a few questions

Verify your personal details and

tap on

Submit
DoNotPay will take it from here! Your bank receives a dispute letter to get things in motion. We can also contact Thrive Market, so you can rest assured that we considered all the factors towards obtaining your dollars back. DoNotPay relies on the Fair Credit Billing Act to initiate a chargeback. The app supports the claim with Visa and Mastercard codes that work in the client's favor.
When Can I Expect To Receive My Thrive Market Refund?
Once you apply for a refund from Thrive Market, they will return your yearly fee in three to five business days from the day you contacted them. You will get your money to the same payment method you used when you purchased the membership. In case you would like to receive the refund elsewhere, make sure to point it out beforehand.
If you're interested in your refund status, you can contact the Thrive Market customer support and check it with them.
Alternatives to Thrive Market To Check Out
If you're not satisfied with the Thrive Market service, some of the best options for online food shops are:
My organic grocery

—As the name says, you can get organic and non-GMO foods delivered to your doorstep

Vitacost

—Besides foods, they also deliver supplements, and they cater to various diets

Direct Eats

—This is a great option for people with allergies. You can get foods that are dairy-free, nut-free, or gluten-free
Are You Having Other Issues With Services in the Food Industry?
We have more to recommend regarding issues with food-related services. DoNotPay has thousands of satisfied customers with millions of dollars saved and returned into the consumers' pockets.
If you're a foodie who can't be bothered with mundanities, here are some problems we've already solved:
Now you can dine in without worrying that some forgotten subscription is eating away at your wallet.
Is Thrive Market Refusing to Issue a Refund? You Can Take Them to Small Claims Court!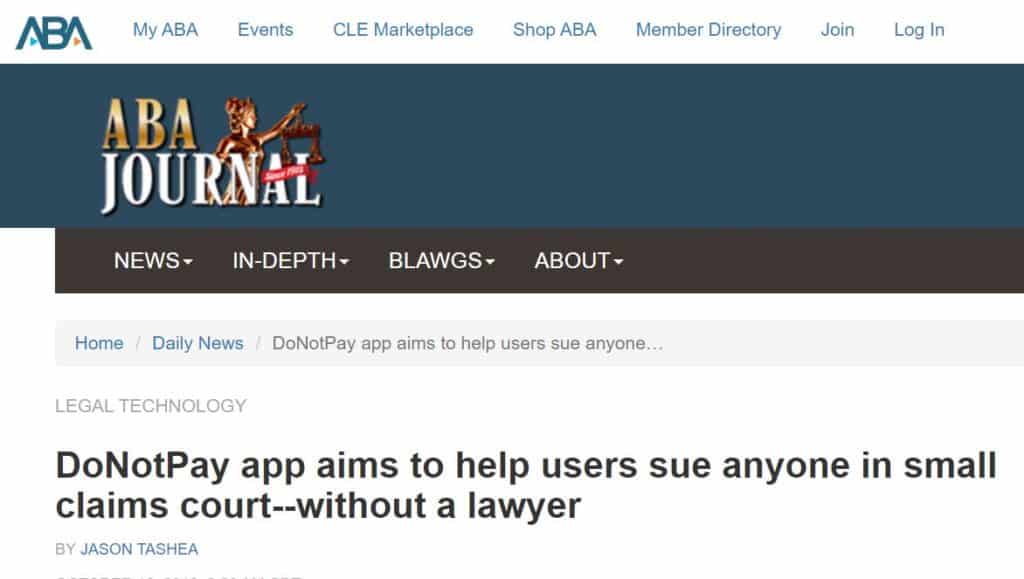 If Thrive Market refuses to give you your money back, DoNotPay can help you sue them in small claims court. We'll assist you in:
Drafting a demand letter

Filling out court forms

Filing your complaint

Serving Thrive Market

Preparing your court statement
We've got your back through the whole legal process, and we'll do our best to secure your Thrive market yearly fee refund.
Email Spam From Thrive Market? Not Anymore!

Thrive Market sends quite a lot of emails, as this customer notes. She goes on to say that she unsubscribed, but the emails kept on coming. You've guessed it, DoNotPay has a solution for that, too!
Next time Thrive Market bothers you with an uncalled-for email, forward it to DoNotPay at spam@donotpay.com, and you will be unsubscribed once and for all!
Learn more about how we managed to save people from their inboxes being overflowed with spam emails. Click on the links below depending on whether you use:
With DoNotPay, You Can Have Your Cake and Eat It Too!

Now that you're all set when it comes to the Thrive Market yearly fee refund, how about we turn to other things we can handle on your behalf? You'll be amazed by how versatile we are!
DoNotPay helps out with getting compensated for an overbooked flight, canceling your Planet Fitness membership, requesting a refund of a game on Steam, canceling Hulu, quitting Weight Watchers, starting the Adobe free trial, managing your electric bill, contacting Instagram, and so much more!
Just open DoNotPay in any and click your way to a stress-free life! Check out our list of problems we can help you solve:
Fighting your speeding tickets

Disputing your traffic tickets