How to cancel the Weight Watchers program—An easy way out
Weight Watchers is an excellent program that has been leading the way in the weight loss industry for decades. It provided support to numerous people who are struggling with weight issues and eating disorders.
They developed the famous Points plan that proved to be successful in helping clients reduce the daily calorie intake and turn to more nutritious meals. Regardless of how beneficial the program is, it is not designed for everyone. If you have been participating, and decided to quit, here's how you can cancel the Weight Watchers membership.
| | |
| --- | --- |
| Cancelation method | Yes / No |
| Weightwatchers.com | Yes |
| Email | Yes |
| Phone | Yes |
| In-person | Yes, for some plans |
| DoNotPay | Yes |
How to cancel Weight Watchers membership?
There are a few ways to cancel your Weight Watchers membership. All of them are efficient, and the company does not have a bad reputation regarding their canceling policy, so the process should go relatively smoothly. You should follow the steps meticulously, though, to avoid having to do it more than once. You can choose any of the following ways to cancel:
Online

Via email

Via phone

In-person

With the help from DoNotPay
Canceling Weight Watchers with the help of DoNotPay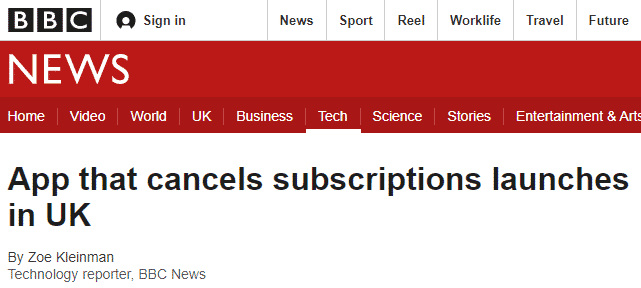 An excellent way to quit Weight Watchers is with the help of DoNotPay. This fantastic free app will do all the tedious work for you—all you have to do is follow these simple steps:
Log onto DoNotPay through your

Choose the Find Hidden Money option

Type in Weight Watchers

Please wait for our email with the instructions
DoNotPay created the world's first robot lawyer to help you get rid of unwanted subscriptions and memberships, so give this fantastic service a go.
Canceling Weight Watchers membership online
It seems that the quickest and easiest way to cancel your Weight Watchers membership is through their website. The process won't take long, and all you need to do is fill in the cancelation form and submit the request. We broke it down into these easy steps:
Login in to your account using your username and password

Find the Cancel my account option on your Profile page

Skip the alternatives to cancelation that Weight Watchers will offer and go directly to Complete cancelation button

Fill out the cancelation form on the page

Wait for the notification with all the details regarding your cancelation

Check your email because you should get a confirmation from Weight Watchers that the membership has been successfully canceled
Just in case, make screenshots of the notification you received about the successful cancelation. In the worst-case scenario, you may need it for dispute resolution purposes.
Canceling Weight Watchers via email
Canceling by email still requires you to fill out the cancelation form. You will find the email cancelation form on your profile. Once you fill it out and submit it, pay attention to the following:
The cancelation process will become effective in 72 hours according to weightwatchers.com

You should get a confirmation email with all the details of your cancelation

If the email does not arrive within a week, you need to submit the request again
Canceling Weight Watchers via phone
Although it sounds easy, canceling Weight Watchers over the phone is a bit more time-consuming because the average waiting time is around half an hour. If you decide to cancel it this way, here's how to do it:
Dial 800-651-6000

Press four as you are a member already

Press five and then two (this way you'll skip the survey part)

Wait for the customer rep to pick up
You should be aware that the customer reps will try to convince you not to cancel by offering different plans, so don't get annoyed with this bit. Have your account and billing information at hand because you will need it for cancelation.
Finally, make sure you get the cancelation number before you finish the conversation. In case the waiting time gets too long, you can always use DoNotPay to jump the line for you.
Canceling Weight Watchers in person
Depending on the Weight Watchers plan you are using, sometimes it is possible to cancel your membership through your meeting leader. Be aware that not all plans are eligible for in-person cancelation, so check your options at your next meeting.
If you are paying weekly or monthly memberships, you should be able to cancel by informing your plan leader that you will no longer be attending the meetings. All online plans must be canceled by following the steps in the previous sections.
Does Weight Watchers prorate cancelations?
You won't be able to attend the meetings once you've canceled your Weight Watchers membership, even though it takes up to two weeks for the company to confirm your request. You should receive a full refund if you have any full—but unused—prepaid weeks on your pass.
Is it possible to pause your Weight Watchers membership?
You cannot pause your Weight Watchers membership, but you can go back to using the program in case you decide you need it again. In case you are a life-long member, you shouldn't be paying any fees, as long as you keep your targeted weight. You are supposed to attend the monthly weigh-ins.
Alternatives to Weight Watchers
There's no denying that Weight Watchers is a successful and popular method, but it just may not be your cup of tea. If you would like to try some alternatives, check out the table below. You might find a more suitable program for you.
Company

Price
Advantages

LoseIt

$39.99 per year

Makes it easy to view your progress by giving you a graph of the changes

Allows you to keep track of your calorie intake by photographing your meals

$4.99 per month

Allows access to a database of over 3 million food items

Incorporates exercise examples into the plan

$49.99 per year

Generates different reports that help you track your daily intake of calories (including the breakdown of your fat, carb, and protein intake)

Allows you to check the nutrition value of packaged food by a barcode scanner
If you are experiencing issues with Weight Watchers, DoNotPay can help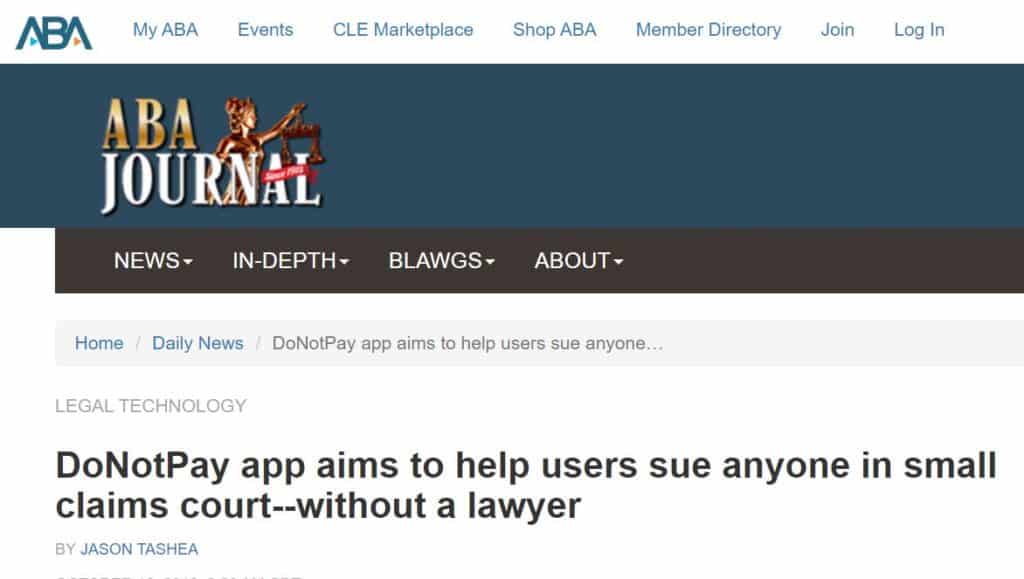 In case there are any issues with canceling your Weight Watchers membership, you can ask DoNotPay to help you. Apart from assisting with cancelation, our virtual legal team can also help with filing a lawsuit against the company in a small claims court.
DoNotPay has been recognized by the American Bar Association and received the 2020 Louis M. Brown Award for Legal Access. Don't hesitate to ask us for help if you need it.
Weight Watchers and free trials
If you are not sure that the Weight Watchers method would be right for you, you can always check out how it works by signing up for one of their free trials. At the moment, the company offers three one-month trial programs.
You should be aware that the membership becomes effective automatically once the free trial is over. If you decide that the services are not for you, make sure you cancel before the trial expiration date.
Use the DoNotPay virtual card for Weight Watchers free trial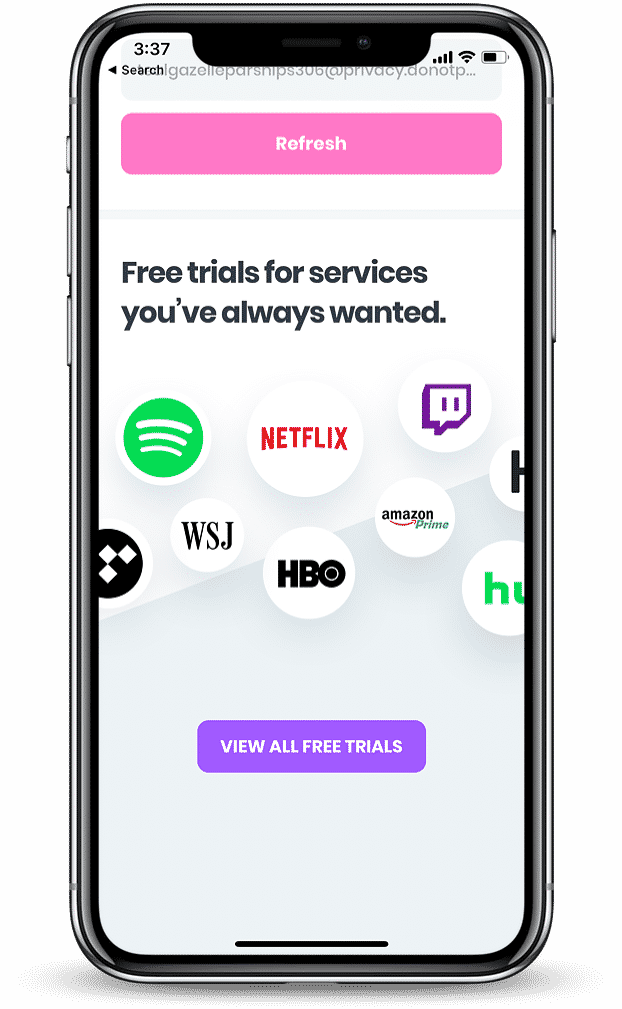 If you tend to forget about deadlines or you are a fan of free trials and you signed up for a bunch of them, you should try the DoNotPay virtual card. It is a virtual credit card that is valid for free trial and registration purposes. DoNotPay's virtual credit card generator enables you to create a new credit card number that you can use to sign up for services and verify your payment info without worrying of information abuse and theft.
Although it will appear to Weight Watchers as a regular credit card, it is not linked to any funding sources, like a bank account or a real credit card. Once the free trial is over, the company will not be able to switch you to a paid membership automatically.
Should you decide to continue the services of Weight Watchers, be aware that you will need to provide your actual financial details because the Free Trial Card is not valid for actual online purchases.
DoNotPay subscription monitoring service
If you are handling numerous memberships and subscriptions—as many Americans are—you are probably struggling to keep up with all of them. What's even worse, you are probably not using many of the services that you're paying for.
DoNotPay can help you monitor your subscriptions and help you save money by canceling the ones you are not using. Just link your bank account or your email to DoNotPay, and the app will keep track of all your memberships, recognize the ones that you don't use, and automatically get you unsubscribed from them.
What else can DoNotPay help with?
Helping with memberships and subscriptions is not the only thing DoNotPay excels at. The world's first robot lawyer can assist with various issues that involve complicated administrative procedures and lots of red tape.
If you need the services of a legal advisor with any of the following, feel free to contact us because we are exceptionally good at:
Appealing traffic tickets

Fighting speeding tickets