United Airlines overbooking policy explained

Air passengers' chances of not getting on their flight due to overbooking are roughly 1:1,000. This does not seem too bad unless you are the unfortunate winner in this game of chance. United Airlines is not the champion of overbooking. This airline even offers some nifty benefits to volunteers willing to give up their seats.
If you are forced to miss your flight because of overbooking, we got great news for you — you're entitled to compensation. DoNotPay can help you obtain it in only a couple of clicks. You can access the app via any browser.
How to seek compensation for a United Airlines overbooked flight on your own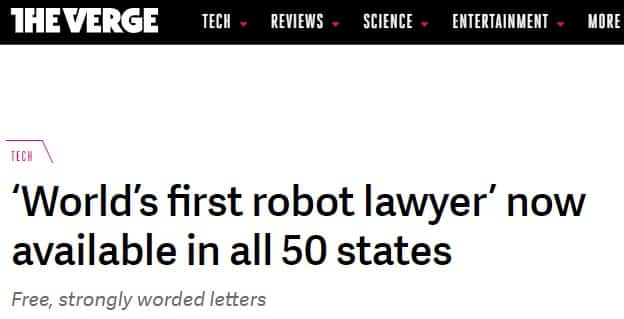 You've just missed your flight due to overbooking, and you're sitting at the airport wondering what to do about it. Your options depend on one thing — did you give up your seat voluntarily? If so, United offered you benefits according to their policy (more on them later), and you accepted them. In this scenario, give up your thoughts about compensation. You accepted a deal, and they don't owe you anything outside of it.
You might have been denied boarding involuntarily. You are the unfortunate winner of the air travel lottery. That makes you more than eligible for compensation. The airline may try to offer you travel vouchers or the United miles. We advise you not to take these. They are the company's way to quickly appease distressed passengers before they realize they may be entitled to much more.
Let's say you took our advice and decided to avoid all the traps. You opted to file a claim for compensation. The great thing is that you can start acting toward that goal at the airport. The not-so-great thing is the fact that it's not going to be easy. 
Here are the essential steps you need to take:
Find a United Airlines agent at the airport

and ask them about the best way to seek compensation.

Get thoroughly acquainted with your rights

. This means studying the law that regulates overbooking situations. (More on your rights later in the article).

Gather all the relevant information

— the details of your flight, information about what happened, and sections of the law relevant to your case.

Contact United customer support.

You can do so via their online

feedback

form.

Wait for their answer.

This might take up to 30 days.
If you are not satisfied with their reply, you may want to escalate the issue to The Aviation Consumer Protection Division or another regulatory body.
How to seek compensation for a United Airlines overbooked flight with DoNotPay
As you have seen, the process of filing a compensation claim for denied boarding is a long and arduous process. It may take you months to get justice. You don't have to go through this on your own. With the DoNotPay app, it will only take you a couple of minutes to receive reimbursement. Access it through any web browser.
Here's all you have to do:
Access DoNotPay in the way you prefer

Choose the "Customer Service Issue" section

Our app will ask for the name of the company. Input "United Airlines"

Click on "Fight the issue for me"

Answer straightforward questions about the details of your flight

Specify the compensation sum you're seeking

Let DoNotPay work its magic for you
DoNotPay will take it from there and file your claim with United. In 48 hours, you will receive a report on whether the claim was accepted. What's left for you to do is collect your money and enjoy spending it.
If it so happens that United still denies you your compensation, don't worry — DoNotPay has got your back! Our app will help you sue United Airlines in small claims court. It will do all the hard work for you, such as producing a compelling demand letter and taking care of the paperwork. All you have to do afterward is appear in court.
Find out just how simple it is to get compensated for delayed or canceled flights.
About United Airlines

United Airlines is one of the largest airlines in the world. It's part of the most popular air travel trio together with Delta and American Airlines. United's route network, both US-based and international, spreads far and wide. It forms the Star Alliance, the world's biggest alliance of the sort, with 27 other members. United also has codeshare agreements with 31 other airlines.
Here are some details about the company:
Headquarters

Chicago, Illinois

Bases

San Francisco 

Washington–Dulles

Houston–Intercontinental 

Guam 

Chicago–O'Hare 

Newark

Los Angeles

Denver

Fleet size

797

Average fleet age

15.1 years
How common is overbooking with United Airlines?
United is right after Delta Airlines when it comes to overbooking. In December 2019, it had almost 21,000 denied boardings. It's not as bleak as it seems though. United is one of the airline companies with the lowest involuntary denied boarding rates. That same month, only 15 passengers were bumped involuntarily. This is not bad for a company of that size.
Why do airlines overbook their flights?
The answer is — to maximize their profit. Many people are surprised to hear that overbooking is neither illegal nor accidental. The companies do it purposely, well-aware of the risk of having to bump their passengers. Flight cancelations and no-shows are almost bound to happen before departures. Empty seats don't make any profit for an airline. They are actually considered a loss of money and airlines do what they can to cover those losses.
It's important to add that overbooking is not random. Airlines have to determine the no-show rate for a specific flight. They calculate this rate based on the previous flights connecting the same points. Only then can they try to predict the number of empty seats due to cancelations and no-shows. The calculation is largely accurate but far from perfect. When more people show up than expected, the airline needs to negotiate arrangements to suit everyone involved.
There are plenty of stories in the media involving passengers who had to give up their seats. Some were even dragged off the airplane. No matter what kind of benefits the airline offers in exchange, this questionable practice can completely mess up a passenger's schedule. As travelers rise against it, and media outlets back them up, it remains to be seen whether overbooking will be banned in the future.
What happens when you're on an overbooked United Airlines flight?
If there are more passengers than seats, the representatives of United Airlines will first seek volunteers to give up their seats. The airline will offer them benefits in the form of either an alternative flight or reimbursement for the ticket. United will also provide food and drinks free of charge and accommodation if necessary. 
If there are no volunteers or there are not enough of them, the airline has to decide who to ask to give up their seats anyway. They do not select these passengers randomly. They take various things into account, such as the customers' MileagePlus miles, the fare they paid, their check-in time, etc. 
The coach and business classes are the usual targets of this practice. The airline is reluctant to risk disturbing the first-class passenger as they produce the highest profit per flight.
The United Airlines policy for denied boarding compensation
Your rights to compensation in various circumstances depend on whether your flight departs from the European Union or the United States. The EU is more traveler-friendly, and it has a special regulation in place protecting passengers' rights. In the United States, airlines are never obliged to compensate for flight cancelations or delays. By EU law, they are except in some situations which are out of their hands.
When it comes to denied boarding, both the EU and the US agree that passengers should get compensation for their troubles. 
According to United's Contract of Carriage, if your flight departs from the US, you can get as much as $1,350 for denied boarding. You'll be offered alternate transportation. If it is planned to arrive at your destination between an hour and two of your original flight's scheduled arrival time, you will receive 200% of your ticket price up to $675. If it's more than two hours, you get 400% up to $1,350. The airline is contractually obliged to pay you within 24 hours of the incident. 
According to its Notice of Rights, United Airlines provides three different offers to those who are forced to leave the flight departing from the EU:
You can choose the compensation.

As per their policy, you are entitled to receive

€600.

You may opt for them to arrange

an alternative flight for you free of charge.

If you go for this option,

you also receive a €300 compensation

.

You may receive additional benefits if the departure time of your new flight is not on the day of your original flight.

United Airlines then provides you with accommodation and transport to it free of charge. 
As you can see, you can receive up to $1,350 per the airline's denied boarding compensation policy. Is this in accordance with your legal rights as a passenger?
What are your legal rights in the USA when it comes to overbooking?
The US Department of Transportation regulates and oversees issues connected to the flights which depart from the United States. The US law says that it is legal for airlines to bump you from an oversold flight. It also obliges airlines to inform and compensate those who were involuntarily bumped.
There are a couple of cases where airlines do not have to pay you money. These include:
Weight and balance restrictions

Downgrading from a higher class

Aircraft change
You qualify for compensation if you checked-in and arrived at the gate on time. If the airline can't provide a way to get you to your destination within an hour of your original flight's arrival time, you should ask for compensation. If the delay is shorter than an hour, the airline doesn't owe you any money.
As per the US law, the denied boarding compensation depends on the price of your ticket and the delay you experienced getting to your destination. Most airline customers are eligible for double the price of their original ticket up to $675. If the delay is long, you may even get up to $1,350. 
What are your legal rights in the EU when it comes to overbooking?
The EU law applies to all flights within the European Union and those that depart from there. Even though United Airlines is not a European airline, its flights whose point of departure is in the EU fall under its jurisdiction.
Air passengers traveling from Europe are protected by EU Regulation 261. This regulation exists to protect passengers' interests. It gives them the right to compensation in the case of flight cancelation, delay, or denied boarding. 
In case of a flight overbooking, when a passenger is involuntarily denied their seat, they are entitled to the following compensation:
| | |
| --- | --- |
| Flights of up to 1,500km | €250 |
| Flights within the EU of more than 1,500km | €400 |
| All other flights | €600 |
When the airline offers a rerouting to their destination, the sum of the compensation they will receive might be reduced by 50% if they accept. This holds true for the following situations:
Flights of up to 1,500km

If the arrival time of the new flight does not exceed the scheduled time by more than

2 hours.
Flights within the EU of more than 1,500km

If the arrival time of the new flight does not exceed the scheduled time by more than

3 hours.
All other flights

If the arrival time of the new flight does not exceed the scheduled time by more than

4 hours.
As we have shown in this and the previous section, United Airlines overbooking compensation policy complies with the law. 
How to get in touch with United Airlines customer service with DoNotPay
If you would like to discuss the issue the old-fashioned way, i.e., over the phone, with a live United representative, we can assist. The problem with contacting any customer support via phone lies in the long waiting queue. When it comes to airline companies, customers often get to wait on hold for up to 45 minutes. 
The DoNotPay app will jump the phone queue for you. It will dial the United support for you, and once it reaches a live agent, it will connect you to them. While our app is working for you, you can relax and do something else until you get to speak to an agent.
Other ways to reach United Airlines customer service
Need Help Fighting Bureaucracy? Use DoNotPay!
As the world's first robot lawyer, DoNotPay can help you resolve a plethora of tedious administrative issues. Our app will assist you in getting justice in small claims court, getting refunds from merchants, reporting annoying spam emails and text messages, reporting copyright infringement, bypassing phone number verification, and so much more!
You can also rely on DoNotPay's help when it comes to subscriptions. If you want to sign up for a free trial, cancel a service you no longer use, and skip the phone queue when doing so, our app will provide its assistance.
Our App Saves You Time and Money
Are you unable to pay your bills? Use the world's first robot lawyer app to cover them! Do you want to appeal your traffic or parking tickets? DoNotPay will help you appeal them in the blink of an eye.
Our app can do so much more than that, though—with DoNotPay by your side, you can sign up for clinical trials, ace government tests, claim any type of warranty, schedule an appointment with the DMV, and handle any other bureaucratic task.