Need help with electric bill issues? Look no further than DoNotPay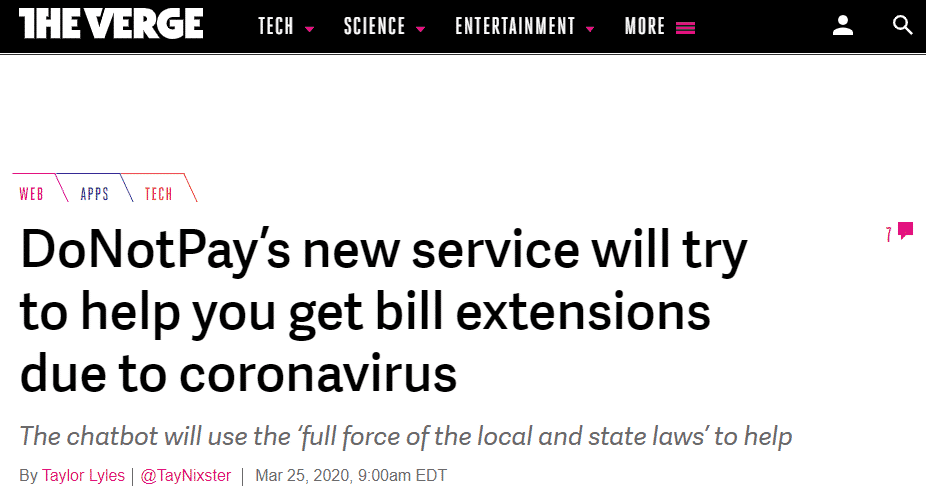 Electricity and utility bills can put a lot of financial strain on your monthly budget. To make matters worse, falling behind on payments can have major consequences, such as monetary penalties, disconnected services, and negative impacts on your credit. That's why people across the U.S. resort to carefully managing their power usage, going as far as unscrewing light bulbs and unplugging chargers with hopes of keeping the electric bill in check.
While we can't get the lights turned back on for those of you who've gone through a rough patch, what we can do is provide all the knowledge you'll need to understand the ins and outs of electric bills. After all, knowledge is power, so no matter what kind of help with electric bills you need, you've come to the right place.
Before we go into the meat and potatoes of this guide, though, here are several interesting facts about electric bills in the U.S. that will give you a bit of context:
How DoNotPay can help you get a tighter grip on your electric bills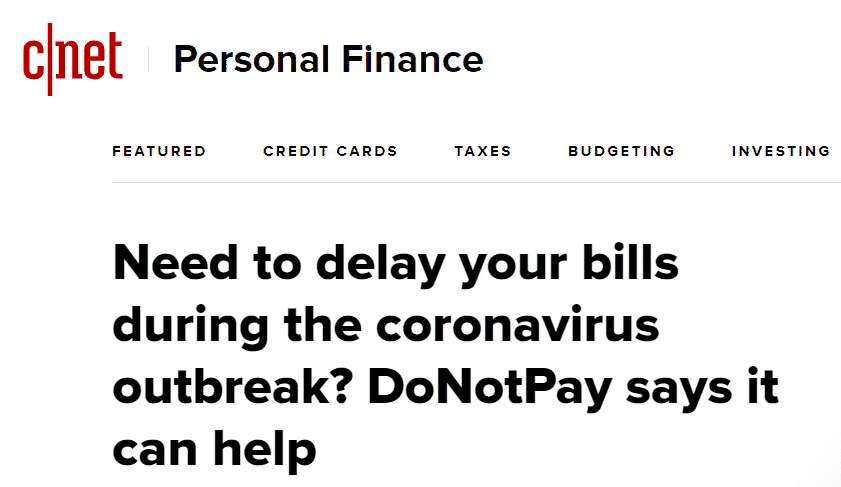 Maintaining the rhythm of paying your monthly electric dues on time can be tiring both mentally and financially. Bumps on the road are bound to pop up once in a while, so a little bit of a helping hand goes a long way—on that note, meet DoNotPay.
Once you sign up for our app, DoNotPay can be used as a personal financial assistant. No matter what kind of help with electric bills you need, our app has your back!
Here's a quick overview of how DoNotPay can be used to organize your electric bills:
Log in to DoNotPay either through your

Scroll down and click on Corona Relief

The app will ask you what kind of bills you need help with, so pick electric bills (yes, our app can help you organize other types of bills too)

Pick either to waive your late fee or extend the payment due date

Choose what kind of help you need (e.g. an email draft, contacting the power supplier, etc.)

Provide personal and contact information needed to perform the requested service
Once you give us the go-ahead, sit back while our team performs the task and gets back to you as soon as possible (unless you're requesting an email draft, in which case you'll get it in a matter of minutes). Simple and fast—these are the two key terms for any DoNotPay process. We do the heavy lifting while you're able to devote your valuable time to something far more productive.
Average electric bill by state
Before you start looking for any kind of electric bill help, it's a good idea to get a clear picture of how high (or low, depending on how you look at it) bills can go within the state you're residing in. Here's a summary of each state's average electric bill, arranged in descending order:
| | |
| --- | --- |
| U.S. state | Average electric bill per month |
| Hawaii | $168.13 |
| Connecticut | $153.46 |
| Alabama | $150.54 |
| South Carolina | $144.20 |
| Mississippi | $138.63 |
| Tennessee | $137.35 |
| Virginia | $136.59 |
| Maryland | $133.68 |
| Texas | $131.63 |
| Arizona | $131.31 |
| Massachusetts | $131.20 |
| Georgia | $131.05 |
| Florida | $128.10 |
| Missouri | $126.79 |
| West Virginia | $126.67 |
| Alaska | $125.57 |
| North Carolina | $125.17 |
| Kansas | $124.68 |
| Kentucky | $123.57 |
| Indiana | $123.39 |
| Utah | $122.86 |
| Louisiana | $122.86 |
| Delaware | $122.43 |
| New Hampshire | $122.27 |
| South Dakota | $121.16 |
| Rhode Island | $121.05 |
| Pennsylvania | $120.04 |
| Oklahoma | $117.28 |
| Ohio | $114.80 |
| North Dakota | $114.60 |
| Arkansas | $113.36 |
| Nevada | $112.18 |
| New York | $111.93 |
| Nebraska | $109.27 |
| Iowa | $109.27 |
| New Jersey | $106.28 |
| Michigan | $103.59 |
| Minnesota | $103.34 |
| California | $102.9 |
| Vermont | $100.83 |
| Oregon | $99.00 |
| Wisconsin | $97.09 |
| Maine | $96.33 |
| Idaho | $95.84 |
| Illinois | $94.98 |
| Wyoming | $94.90 |
| Washington | $93.34 |
| Montana | $93.19 |
| Colorado | $83.90 |
| New Mexico | $81.08 |
The gist of how electric bills are calculated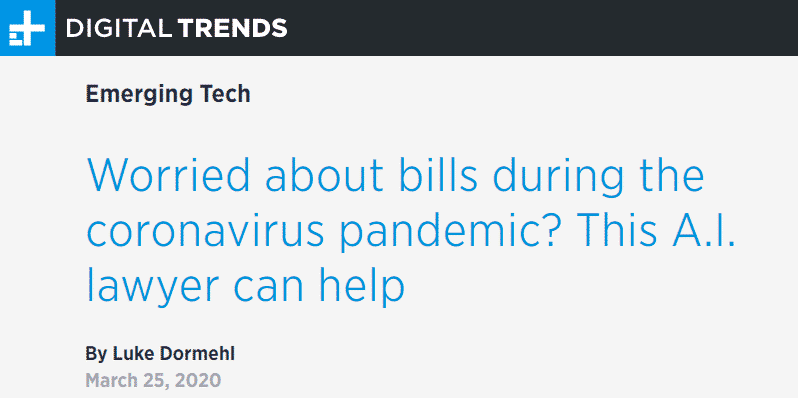 Any electric bill know-how rests on your ability to know how much power your appliances drain (or how much kilowatt-per-hours (kWh) they consume if you want to get technical with it).
While there are several factors that throw a monkey wrench into this calculation (e.g. time of use or the age of the appliance), here's a general baseline of how much power essential household devices consume:
| | | |
| --- | --- | --- |
| Appliance | Energy usage | Approximate cost |
| Dishwasher | 1.0–2.17 kWh per load | $0.13–$0.29/load |
| Refrigerator | 43.0 kWh per month | $0.01/hr |
| Water heater | 390–500 kWh per month | $51.87–$66.50/month |
| LCD TV | 0.15 kWh per hour | $0.02/hr |
| Ceiling fan | 0.075 kWh/hr | $0.01/hr |
| Desktop computer | 0.06–0.25 kWh per hr | $0.01–$0.03/hr |
| Laundry (set to cold wash and cold rinse) | 0.3 kWh per load | $0.04/load |
The most common energy billing errors
Nine out of ten times, errors concerning energy bills will involve charging you with more money than what you actually owe. This is why you should carefully inspect every bill that makes it into your mailbox.
Mistakes can go the other way too, sure, but even if the bill is charging you less than expected, you should still notify the utility company. If you don't, you're bound to receive a bigger bill down the line—after all, the system is always at its finest when you're the one owing money and not the other way around.
Here are the most common energy billing errors you should be aware of:
Meter reading errors and honest mistakes

Incorrect tariff applications

Utility rate options

Classification

Gaps in billing dates

Demand charges
Meter reading errors and honest mistakes
Any radical spike in price is a clear-cut indicator that something's wrong with the power readings. Meter readings measuring your power consumption can make a bad calculation or operators reading the results can make a mistake. That's why you should always keep an eye out for any unusual activity on your bill—monthly invoices should not vary too much unless seasons are changing or you're doing something highly power-consuming at your home.
Incorrect tariff applications
Every once in a while, utility companies may apply the wrong taxes on your bills. As there are many different taxes (like city/country tax, state tax, federal tax, etc.), mistakes can occur, so always review your bill to make sure the correct tax amount is being deducted from it.
Utility rate options
Most utility companies offer several rate options to their consumers (small, medium, and large). There are also custom rates such as the time of day option, demand control, and demand vs supply. Always be careful while reviewing the rate used to calculate your bill as that's where a lot of mistakes are made.
Classification
Be sure to check if you are being charged with the correct power classification. The three chief classifications are residential, commercial, and industrial, but there are also additional classes such as elderly or special zone pricing discounts. The difference in price between classifications can be tremendous, so make sure you're charged with the right one.
Gaps in billing dates
Always inspect the dates of usage on your bill. If there's a gap between dates or overlap of some kind, you should reach out to the utility company and investigate further.
Demand charges
Demand charges can often add up to 50% of the electric bill. Keep an eye out for mathematical errors, misdirected ratchet clauses, and lack of resets as all of that can unjustly push your bill through the roof.
Use DoNotPay to negotiate better electric bill rates

While we usually associate the idea of negotiating with stuff like trash pickup or phone services, you can indeed do the same with power companies by "shopping around." After all, the worst thing they can say is no, so there's no real harm in trying to talk your way into a better deal. This is a particularly effective strategy if you're in the process of moving into a new house. Here's what you should do:
Your new area is bound to have at least a few power suppliers, so do your research and see what offers are on the table

Contact every single company and check their initial offers (these certainly aren't their best ones, but they will give you an approximate price range to work with)

Once you've talked to all the suppliers, circle back and call everyone again, leaving the company with the best initial offer for last

Tell each operator that you're being offered a better deal from someone else and see if they're willing to one-up the competition

Worst case scenario, you still have the initially cheapest provider available, but chances are you'll get a better deal as most suppliers have some wiggle room in terms of pricing

Call the company with the best offer and schedule the setup process
This is a legitimate strategy for bringing the price of power down. You can negotiate lower rates and reduced fees by just asking for it, but it will require some time.
This is another great opportunity to see the value of DoNotPay first-hand.
Our app can contact all power suppliers in your neighborhood and make a summary of what your best options are. While this tactic may be too time-consuming for you to pull off in a quick and stress-free manner, we don't mind going back and forth for as long as it takes to get you the best deal possible.
Ask for an extension date for your electric bill...
If you're looking to extend the due date for your electric bill, you have several options. You can:
Send an email (or a letter, in case you're feeling old-fashioned)

Call customer service

Go to the company in person

Use DoNotPay and be done in ten or so seconds
Our app can generate an extension letter and send it on your behalf in a matter of seconds. All you need to do is give us all the necessary info (the dates, your name, who's your supplier, etc.)—once you do, we'll make a concise, informative letter explaining the current situation and send it to the power supplier.
… or ask for a waiver on late fees for electric bills
DoNotPay can also send a waiver letter to the power supplier and ask for late fees to be waived.
While you can do the same thing on your own or through a financial advisor, all other options are far more time-consuming than sending a waiver through DoNotPay. If you're not up for wasting time with customer support operators and advisors, kick back and let us do the work for you.
Apply for a loan to pay off your electric bills
If you're looking for real emergency help with electric bills and all other options have been exhausted, you can always opt to pick up a loan. This is the worst option from a long-term perspective, but it will fix the immediate problem in a pinch.
The best advice we can give you if you're looking to pick up a loan to pay off your electric bills is this:
Always go with a reputable lender

Take all the hidden fees into account when doing your math

Read the fine print to spot debt traps
Do that, and you'll prevent the loan from spiraling out of your control. Still, do everything in your power to not reach the point where a loan is the only thing that can bail you out of an electric bill debt.
Should you use your credit card to settle electric bill debts?
Another option for emergency help with utility bills that's less than ideal is to pay your electric bills through a credit card.
Yet again, the problems with this solution will unfold over time—if the bills are huge and you use this option one too many times, you can seriously damage your credit score, which can spill over into and derail other facets of your life.
What happens if I don't pay my electric bill?

Short answer—nothing nice. The most common result of not paying your electric bills on time is the shut-off. While a few decades ago you were able to stop this by physically getting between the meter and the technician, shut-offs are now usually performed remotely.
Consequences other than the shut-off are late and reconnection fees. Once you've been flagged as being in debt, the provider will do everything in their power to squeeze the money out of you. They'll make sure you stay in the dark (quite literally) until you pay what you owe. You can also expect reestablishment deposits once you do pay the bill as the supplier will look for some form of guarantee for future payments.
If all the fees and living in the dark did not push you hard enough, unpaid bill cases are usually sent to collection agencies as a last resort. They're then reported to major credit bureaus, after which the supplier is basically done with you.
The bottom line? Try your best to pay the electric bills and avoid a world of trouble as a result.
Energy Saving Tips
Instead of relying on emergency utility bill assistance, what you should be doing is thinking long term and keeping your consumption in check before you lose control over your spendings. This, of course, does not mean you should commit to power saving as a full-time obsession, but a little bit of awareness goes a long way.
While some factors influencing the bill height are out of your control, there's plenty you can do to save energy at your home and ensure the bill stays in check:
Keep the temperature on your air conditioning as warm as you can stand in the summer and as cold as you're comfortable with during the winter

Ensure your ducts are well-maintained and sealed to pave the way for the most efficient use of your heating and cooling equipment

Both ceiling and floor fans use way less energy than air conditioning, so consider relying on them every once in a while

Standby power can account for

over 10% of an average household's electricity usage

, so you should keep all electronics unplugged when you're not using them

Change your furnace filter every few months to keep your machines running at an efficient level

When possible, use your microwave, crockpot, or toaster instead of your oven
What else can DoNotPay do other than help with electric bill issues?
We created DoNotPay with one central goal in mind—to make mundane tasks less time-consuming and complicated for our users. As the list below shows, this extends far beyond providing help with electric bill issues, so here's a quick glance at everything DoNotPay can help you with:
Fighting traffic tickets

Fighting speeding tickets
Managing other kinds of bills