Learn How To File a Service Net Warranty Claim
Service Net is a part of American International Group, one of the leading global insurance organizations. AIG handles warranty management and administration, claim processing, and contract underwriting services for many high-profile brands.
We will explain what Service Net Warranty covers and how to file a Service Net warranty claim without any trouble.
What Do Service Net Warranties Cover?
AIG provides Warranty and Insurance services and Warranty Management to retail companies and manufacturers. Warranty and Insurance services cover:
Warranty Underwriting and Risk
Lifestyle Protection Insurance

Risk transferring to the insurer

Competitive pricing

Regulatory and compliance service

Claim process

Cost control

Customized coverage solutions

ID theft

Damage or theft of gadgets

Assault at the ATM

Rental car damage

Stolen handbag/wallet

Accidents linked to playing golf

Damage of glasses and hearing aids
As a part of AIG, Service Net offers Warranty Management for different product categories. Their goal is to enhance every company's customer experience with product repair and replacement services.
Here is the overview of the product categories their Warranty Plan covers:
Heating, ventilation, and air conditioning (HVAC)

Mobile devices

Electronic devices, including televisions and tablets

Major appliances, like refrigerators, washing machines, and trash compactors

Other product categories, such as furniture, jewelry, pool and spa, and power, fitness, and outdoor recreation equipment
If you are interested in AIG products or need help with one of their services, you can access the Business Inquiries form on their website. You need to enter some personal information, provide a brief description of the topic, and hit the Submit button at the bottom of the page.
How To File a Service Net Warranty Claim on Your Own
Service Net website offers methods of filing a warranty claim, but it has not been updated for more than eight years. Reviews show that the company still operates and doesn't have the best reputation when it comes to dealing with warranty claims. Your best bet is to contact them at 812-258-4700. If you prefer to email them or fill an online form, you need to:
Go to Service Net LLC official website

Click on the

Contact Us

button

Pick the contact method that suits you
Bear in mind that this information may be outdated and that you will need to jump through a lot of hoops to get in touch with the company. Follow our lead and discover an easy way to file a warranty claim with Service Net!
DoNotPay Will Help You File Your Service Net Warranty Claim
DoNotPay will help you avoid the arduous process of contacting Service Net. All you have to do is:
Open DoNotPay in your
Navigate to our

Claim Warranty

feature

Choose

Warranty on a Purchased Item

and describe the nature of the problem

Click the

Submit

button
After you type in all the information, we will take over. The information you provide will help us file the claim on your behalf. AIG will contact you as soon as they receive the claim!
If you are having issues with filing your car or home warranty claims, look no further. We deal with all kinds of warranty problems in the most efficient way.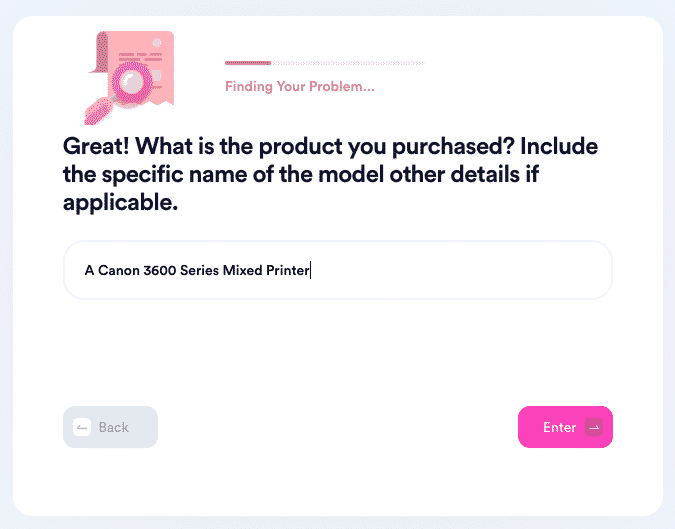 Has Service Net Denied Your Extended Warranty Claim? Use DoNotPay!
If Service Net denies your warranty claim, there is something you can do about it. Use our app to file an appeal and come out as a winner. The process involves the following steps:
Open DoNotPay in any

Access the

Claim Warranty

feature

Choose the

Appeal a Denied Warranty Claim

option

Select

Service Net

or

AIG

and present some information about the original warranty claim
We will file the appeal letter in your name. Service Net is guaranteed to get in touch with you as soon as they receive it.
DoNotPay Can Make Your Life Easier
Take a look at our knowledge base for further information on warranty claims. If you want to check out home warranty reviews and find out more about the best home warranties in America, we will deliver.
DoNotPay can assist if you need more information on what to do when a dealer refuses to cancel an extended warranty or how to get an extended warranty for a used car.
Open DoNotPay in your and find out how we can help you:
Overturn traffic tickets

Fight speeding tickets