Use the NYS Notary Exam Study Guide To Ace Your Real Exam!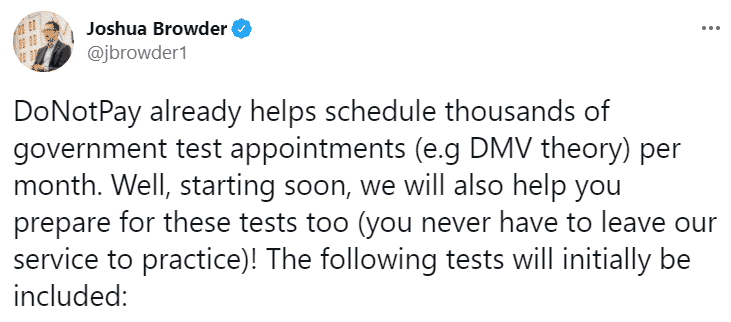 To become a notary in New York, you will have to pass a notary exam that requires a lot of preparation and studying. Luckily, there are plenty of methods you can use to practice for your exam, and we'll break down each of them so that you won't have to search endlessly.
While the NYS notary exam study guide is an excellent place to start, 's practice tests will help you perfect your knowledge and crush your notary exam!
What Can I Expect From the NYS Notary Exam?
The NYS notary exam consists of 40 questions that come from the Notary Public License Law. The questions are multiple-choice, and you will have one hour to complete your exam. Apart from the multiple-choice based questions, there can be a few narrative true/false questions. The passing score is 70% (or 28/40 questions).
It's important not to be late for your NYS notary exam. If you are late, they won't admit you, and you won't be able to take your test.
Preparing for the Exam With a Free NYS Notary Exam Study Guide

The NYS notary exam study guide can be of immense help when you start preparing for your test. It can give you an idea of what the real exam will feel like and what study material is the most important to go through.
You can find the NYS notary exam study guides online for free, and go through them as many times as you need to get ready to the best of your abilities.
The questions on the notary exam study guide are usually multiple-choice, and you need to answer 28 correctly to pass (same as the real notary exam). You can use the study guide to practice and improve the areas required to pass the NYS notary exam.
After you finish with the study guides, you should move on to the NYS notary practice tests to boost your chances of passing your exam with flying colors!
DoNotPay Has the NY Notary Practice Test That You Need!
Load DoNotPay in any and start practicing for your NYS notary exam in three simple steps:
Search for

the notary exams

Choose the length of your NYS practice test—10, 20, or 30 questions

Start practicing!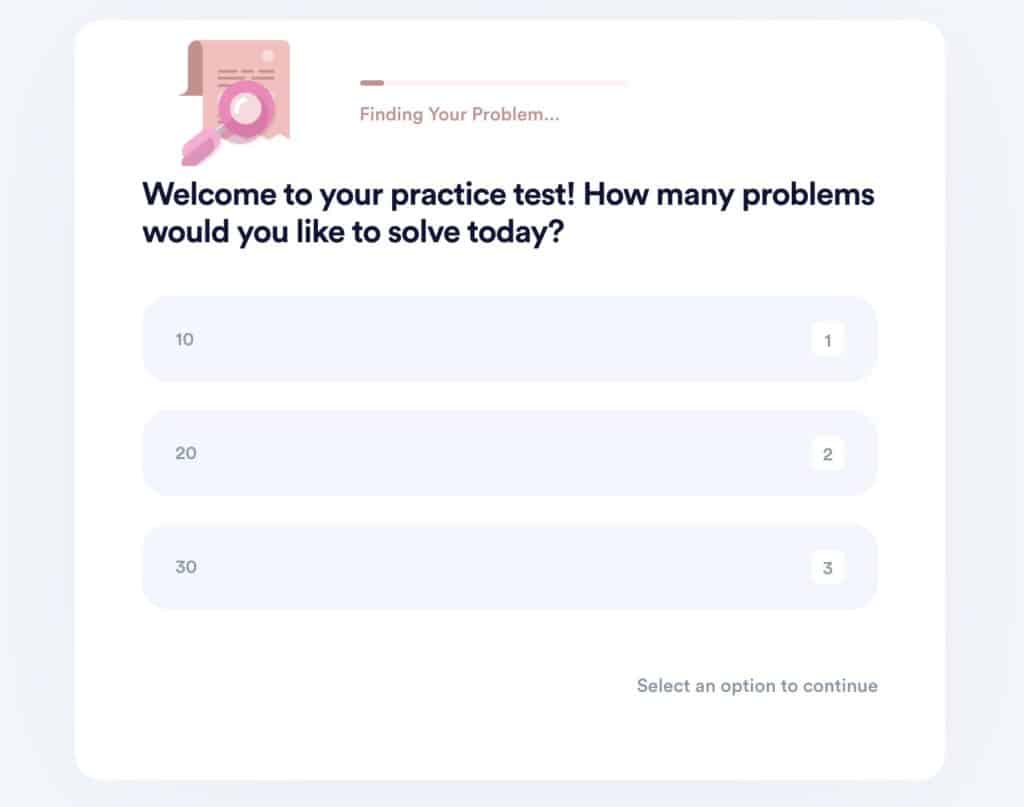 If you get any of the questions wrong, you can try them again right away or retake the test after checking the results.
The NYS notary exam isn't the only notary exam we can help you master! You can also practice for the:
Apart from the notary practice exam, DoNotPay provides a variety of other government practice tests, including:
Besides assisting you in passing your written driving test and making your DMV test appointment, we can help you find your ASVAB test scores!
How To Schedule Your NYS Notary Exam
You have to schedule your exam in advance. In case the requested date is not available, you will get another one. In the table below, we listed the locations where you can take your notary exam in New York State:
County
Address

Albany—Albany County

Alfred E. Smith State Office Building

80 South Swan Street

Albany, NY, 12239

Binghamton—Broome County

State Office Building

44 Hawley Street, 15TH Floor

Binghamton, NY 13901

Buffalo—Erie County

State Office Building

65 Court Street, Main Floor, Hearing Room, Part 5

Buffalo, NY 14202

Franklin Square—Nassau County

VFW Hall

68 Lincoln Road, Basement

Franklin Square, NY 11010

Hauppauge—Suffolk County

Perry Duryea State Office Building

250 Veterans Memorial Highway

Basement Conference Room

Hauppauge, NY 11788

New York City—New York County

123 William Street, 2nd Floor

New York, NY 10038

Pomona—Rockland County

Rockland County Fire Training Center

35 Firemen's Memorial Drive

Pomona, NY 10970

Rochester—Monroe County

Finger Lakes DDSO

620 Westfall Road

Rochester, NY 14620

Syracuse—Onondaga County

APWU Union Hall

407 East Taft Road

North Syracuse, NY 13212

Utica—Oneida County

State Office Building

207 Genesee Street, 2nd Floor, Room 205

Utica, NY 13501
Important Info Regarding the NYS Notary Exam
The application fee for the NYS notary exam is $60, while the written test costs $15.
It will take from four to six weeks for your application to be received and approved. Once you get your NY Notary commission, you will have to renew it every four years.
To be an eligible New York Notary candidate, you will have to meet the following requirements. You have to:
Live in the state or have a business office in New York

Be at least 18 years old

Have a "common school education"

Get the confirmation that you did not commit any crime (n case you did, the Secretary of State can determine that the crime you committed doesn't bar you from commission)

Be a citizen or legal permanent resident of the U.S.
Get Back at Greedy Corporations With DoNotPay
How many times have you tried reaching out to an airline regarding your canceled flight? Did you ever spend hours trying to contact customer service reps only to be refused your refund request?
Big companies tend to make certain processes complicated for their customer in hopes they would give up on pursuing their goals.
This is why your warranty claims often get denied the first time or why canceling a gym membership can be an administrative hell.
Our AI-powered app is here to help you sort these problems out.
Whether you're trying to file an insurance claim, schedule your driving test, start a free trial without disclosing your payment info or a phone number, or get access to public records, we've got you covered.
DoNotPay Is the Virtual Assistant You Need
DoNotPay is the first robot lawyer in the world created to simplify complex tasks. We can help you with anything from appealing your parking citations to filing lawsuits in small claims court.
In case you need to save up some money, our app will show you how to get an extension on your bill payments, sign up for paid clinical trials, or avoid paying your college application fees.
DoNotPay can also report robocallers, text spammers, and email phishing attempts, and real-life stalkers with a few clicks.