How To Get a Bed Bugs Hotel Refund—Bite Back and Get Your Money
Finding bed bugs in your hotel bed is a big deal—no one can tell you you're exaggerating over just a tiny insect—because their bite can have some serious consequences for your health. They range from itchy red spots, allergic reactions, and keloid scars to psychological trauma—such as entomophobia (the pathological fear of insects)—that takes years to heal.
To make matters even worse, you could bring them home with you. Hotels have an obligation to maintain the highest standards of hygiene possible, which means that finding bed bugs in your hotel room is unacceptable.
After all the stress, the only right thing is for you to get a refund and compensation for all your troubles.
What To Do About Bed Bugs in Your Hotel Room

Bed bugs have become a serious problem throughout the U.S. A web page—called BedbugReports—that can tell you which hotels were reported for having a bed bugs infestation. The smartest thing to do before you book your next hotel is to check whether it's listed on the BedbugReports website.
If you happen to find bed bugs in your hotel room, here's what you can do on the spot:
Secure your luggage

Get the evidence

Inform the hotel staff

Report the problem to a higher authority

Leave the room
Keep Your Things Safe From the Bugs
Once you come across bed bugs, make sure that your luggage and other possessions that might have come into contact with them are clean. Move them as far away as possible from the bed, curtains, and upholstered furniture. You should seal the items that might have been exposed to bed bugs in plastic bags.
Get Evidence of Bed Bugs
Take pictures of the bed bugs and the bites on your body. Make sure that the photos clearly show the hotel room because you'll need valid evidence for getting your refund and compensation. If you can take a sample—a few of the bugs themselves—you'll have unequivocal evidence.
Informing the Hotel Staff and Management
Keep in mind that the hotel management might not know that they have a bed bug infestation, so try to be as diplomatic as possible. Show them the evidence you compiled and request a refund for all the time you spent at the hotel.
You have every right to demand compensation for all the supplies you needed to revert the damage bed bugs caused, such as plastic bags, insecticides, creams and lotions for the bites, and anti-allergy medication.
Report the Problem to a Higher Authority
You can report the bed bugs problem to health inspection, especially if the hotel management doesn't want to deal with it. Find the local health department number and file an official complaint with them. If the hotel still refuses to cooperate, take them to small claims court.
Leave Your Room Immediately
Check out of your room immediately after you've discovered bed bugs. The hotel management should offer you another room if this situation occurs in the middle of the night, but be careful because the bugs could turn up in other rooms as well.
How To Protect Yourself From Bed Bugs
According to a Pest control survey, the pest exterminators stated that summer is the season when bed bugs are reported the most often—and summertime is the busiest time for hotels. If you don't want to spend your summer vacation in a complete terror of being bitten, you'll need to protect yourself from the annoying insects. This is how you can do it:
Know your enemy—bed bugs

Do a thorough search of your hotel room as soon as you check in

Keep your suitcase safe

Wash all your clothes at high temperature
How Can You Get a Refund When You Find Bed Bugs in a Hotel?
Getting a refund for bed bugs shouldn't be hard, because whatever the hotel policy is, they'll want to avoid negative reviews and a potential lawsuit. This is how you can request a refund from your hotel:
Learn about the hotel's policy on refunds

Request a refund in person at the front desk

Explain the problem to the hotel management once the receptionist directs you to them

Show them the evidence

Ask for compensation for the creams and insecticide

Tell them you'll file a lawsuit if they decline your refund request

Contact your bank for a chargeback
Bed Bugs Hotel Refund
With DoNotPay as an Exterminator

DoNotPay can help you get a refund from any company, even the ones that offer no refunds. Let our app help you request a refund for your bed bug problem in five minutes tops.
All you need to do is open DoNotPay in your and follow the steps provided below:
Log in to your DoNotPay account

Scroll down to the

File a Chargeback

feature

Provide our chatbot with your bank details and name of the hotel

Give details about your payment, such as date and amount of your charge
After you verify your refund request and we compile all your information, DoNotPay will generate a dispute letter and send it to your bank. If you so choose, we can send the letter to the hotel as well.
DoNotPay can help you get a refund with many travel services such as Orbitz, Expedia, Travelocity, Priceline, and many more.
Bed Bugs Hotel Refund
Policy
Finding bed bugs in your hotel room gives you the highest chances of getting a refund. The policy regarding refunds will vary from one hotel to another, and hotels themselves set the rules. Not many hotels will risk their reputation by not granting refunds to guests with bed bugs issues. Find out what Hotel.com and Airbnb refund policies are.
Use DoNotPay To Get Your Compensation in Small Claims Court
If the hotel declines your refund request, you don't need to worry because DoNotPay can help you sue them in small claims court.
When it comes to a serious issue such as a bed bug infestation, the burden of proof falls on the plaintiff. You'll need hard evidence—photos of bugs, bites, and even a sample—to build a strong case. It would go in your favor if the defendant had already been aware of the bug infestation because the liability would be extended to them.
DoNotPay can help you build a strong case, and this is how:
What DoNotPay Will Do

What You Will Do

Compile your evidence

Provide our chatbot with information about your case

Wait for us to draft the demand letter

Fill out your legal claim

Give DoNotPay all the required info

Wait for our app to fill out your legal form

Help you serve the company

Our app will give you the guidelines on serving the hotel

We will apply the rules of the small claims court that has jurisdiction

Generate a script customized for your case

Particulars of your case—the claim, the damages you seek, the grounds for the lawsuit, evidence

Instructions on how to present your argument

Transcript of what you need to say in front of the judge
DoNotPay Is Your New Ally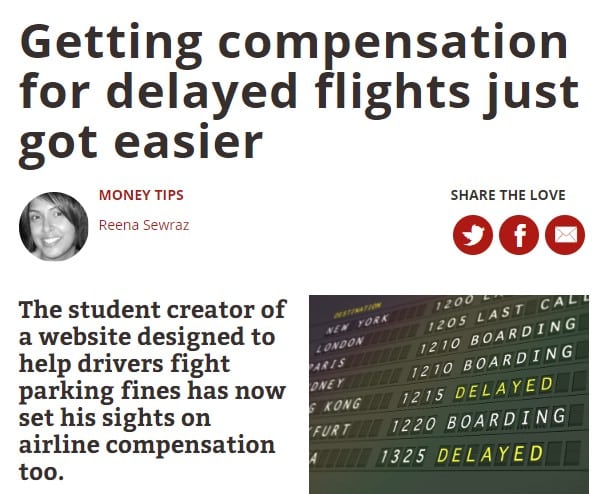 Troubles with hotels aren't the only issues you may encounter during your travels. Luckily, DoNotPay can help with them all! Do you need to get compensation for delayed or canceled flights from American Airlines, United Airlines, or Delta Airlines? Maybe you want to know more about your airline passenger rights?
If you need help with medical bills that piled up during your trip, DoNotPay is here to help you ask for an extension.
Open our app in your and get our help with:
Disputing traffic citations

Appealing speeding citations