American Airlines canceled flight compensation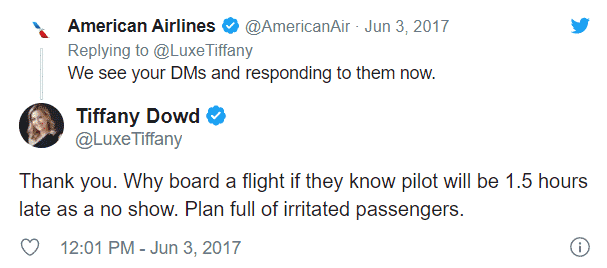 If you're reading this right now, you probably feel like your vacation has been ruined.
Don't worry—it doesn't have to be all that bad. Cancelations happen, you just need to deal with them productively.
For many people, traveling is the only way to spend a vacation. For some, it's a chore. They have to put up with it because of work, family, and so on, but they'd much rather stay at home.
It's difficult to say which of the two types of people dislike flight cancelations or delays more. Is it worse to cancel or delay something you're looking forward to, or to delay something unpleasant you know you'll have to do eventually?
No matter your attitude to travel, you're bound to get more than a little annoyed with cancelations and delays. You may roll with it, or you might decide to ask for a refund. If you feel like you deserve compensation for the long hours spent at the airport, the devastation of your plans, or just your bad mood, here's what you need to know.
How to get a refund for a canceled/delayed flight with American Airlines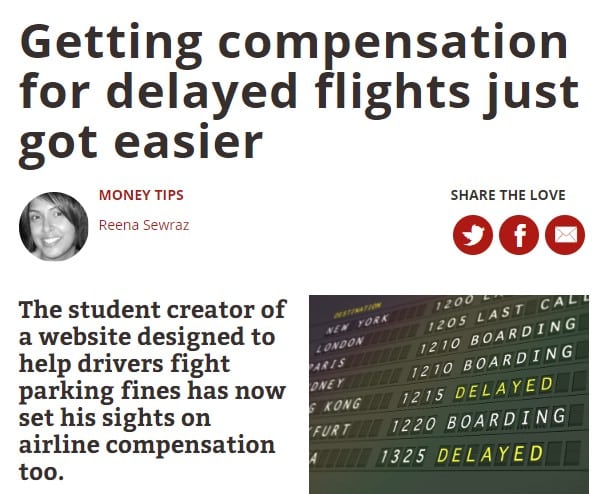 You can get refunded if the plane arrives at your destination three or more hours too late, or if the flight has been canceled with less than 14 days' prior notice. This is not set in stone, though — there are always conditions such as bad weather, which can't be influenced by the airline. In those cases, the airline is not liable for the delay of the flight, and it is not obliged to reimburse you.
If there are grounds for asking for compensation, this is what you'll need to do.
Find airline agents at the airport. Make sure you know exactly what your rights are in that particular case, and ask about the procedure for filing your claim.
Carefully collect all the necessary info — your flight details, the check-in details, and so on — and take it to the claims department of American Airlines. They might still refuse to give you a refund. They are not required to do so by the law, and they'll likely try to offer to rebook you on the next flight to your destination with available seats. If a later flight is an unacceptable option for you because the delay of cancelation has caused irreparable damage to your plans or opportunities, you can take the matter to small claims court.
Of course, this is an entirely dull and unpleasant process. If you want to go through it by yourself, be ready for difficulties at every step – the airline will not gladly compensate for your discomfort.
How to get reimbursed for a canceled/delayed flight with DoNotPay
Find out just how simple it is to get compensated for delayed or canceled flights.
If you'd prefer to avoid all the hassle, there's a much easier way to go about it. DoNotPay can do a good portion of work for you, and save you a lot of time and effort. The only thing you have to do is have a quick chat with the chatbot, and you're done.
Here's what you need to do:
Open the app in

.

Choose "Customer Service Issues."

Write "American Airlines."

Choose "Fight the issue for me."

Answer a few quick questions about your flight and put in the desired sum of reimbursement.

Submit your email address.
It takes you a few minutes, and you're free as a bird, while the app fights your battle. It will provide feedback in 48 hours, and you'll know whether the claim was successful.
As said before, airlines won't look forward to compensating their passengers, even if the delay or cancellation is entirely their fault. Your claim could be rejected anyway.
If that's the case, DoNotPay can help you sue the company in a small claims court. The app will do all the legwork for you. With little to no effort and time spent on the problem, you'll have a detailed demand letter and all the necessary documentation, which you can use to present your case.
About American Airlines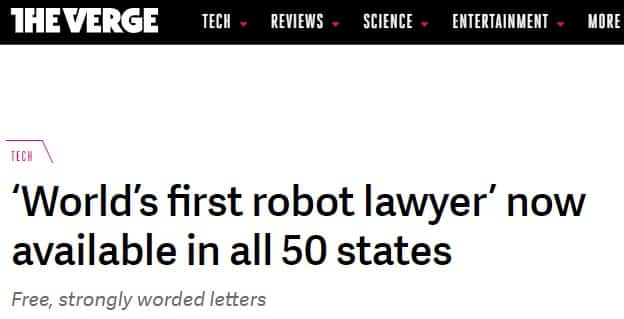 American Airlines started almost 100 years ago — on April 15, 1926. In the beginning, they only worked as mail-carriers, and later they developed into what we know them as today. In 2013, the American Airlines Group was formed by combining AMR Corporation and U.S. Airways Group. In 2015, they flew for the first time with the Boeing 787 Dreamliner, and in 2019, their last MD-80 aircraft retired after long 36 years of service.
LaGuardia Airport

Phoenix Sky Harbor International Airport

Los Angeles International Airport

O'Hare International Airport

Philadelphia International Airport

Ronald Reagan Washington National Airport

Charlotte Douglas International Airport

Dallas/Fort Worth International Airport

John F. Kennedy International Airport

Miami International Airport
American Airlines compensation policy for overbooked flights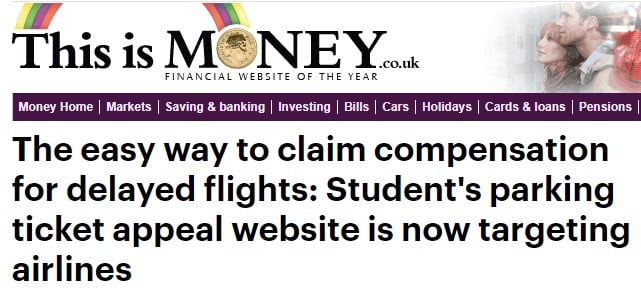 Overbooked flights are a relatively common phenomenon with virtually every airline. The airlines sometimes sell the same seat twice to capitalize on the no-shows. While this practice is undoubtedly morally debatable, it's not prohibited by the law, so you should be prepared to face this issue should it arise.
The airline will probably ask you nicely to give up your seat. They'll compensate for that in some way. They can reduce the price of the ticket, or they could offer any other kind of compensation. If that is worth it to you more than getting to your destination in time, you'll probably accept it.
Word of caution here: before you accept a later flight, ask for details. If they have a later flight that's not fully booked, it's okay — you'll wait for some time and then go on your way. If they offer to put you on standby for a fully booked flight, you might be in for a very long wait.
They should also offer free food and drinks, as well as an opportunity to make phone calls free of charge. Otherwise, you'd probably need to spend extra money while you wait for the next flight.
If you don't want to wait for the next flight, the airline can still force you to do so. In that case, they have an obligation to provide you with a written statement outlining your rights, and they have to compensate you for your troubles.
There's a catch, though — you mustn't be late for the check-in, or you won't qualify for reimbursement.
If you miss a connecting flight because you were bumped on your first one, it requires additional compensation. In essence, they need to make every effort to get you to your destination in as little time as possible. American Airlines will generally offer to reroute you to your final destination if that's possible. Alternatively, they will try to rebook your flight for a later date or compensate for your ticket and give you a return ticket in case you're at the second airport, and you've missed your connecting flight already.
American Airlines compensation policy for canceled flights
If your flight was canceled and you were not notified at least two weeks in advance, you are entitled to compensation.
The company's first attempt at solving the issue is always to put you on the next flight to your destination. If you need to catch a connecting flight and you're about to miss it, American Airlines should offer to find you a place to stay overnight, provided you can't reach your final destination by 11:59 pm.
If the cancelation was caused by factors over which the airline has no control, they won't arrange a place to stay for you, but they should provide assistance in finding suitable accommodation.
If you don't want to wait for the next flight, though, you can ask for a refund for your ticket.
American Airlines compensation policy for delays
If the plane is delayed, American Airlines will go through every effort to make you comfortable while you wait. They will provide food, drinks, bathroom, and basic medical assistance, if need be.
If your flight arrives at its destination more than three hours late, you are entitled to delay compensation or a refund for your ticket.
American Airlines codeshare partners
American Airlines codeshares with the following airlines:
Alaska Airlines/Horizon Air

Iberia

Fiji Airways

Etihad Airways

Finnair

China Southern Airlines

Royal Jordanian Airlines

Malaysia Airlines

SriLankan Airlines

Qatar Airways

Hawaiian Airlines

Qantas

Seaborne Virgin Islands

S7 Airlines

Cape Air

Cathay Pacific

Japan Airlines

LATAM Airlines

Air Tahiti Nui

Interjet

British Airways
American Airlines flight destinations
American Airlines flies to over 150 domestic and international destinations.
Domestic Flights

Alaska

Anchorage, Fairbanks

Arizona

Phoenix, Tucson

Arkansas

Bentonville

California

Santa Ana, Santa Barbara, Palm Springs, Ontario, Sacramento, San Francisco, San Diego, Burbank, Los Angeles, Oakland, Fresno, San Jose

Colorado

Colorado Springs, Denver, Hayden, Montrose, Vail

Connecticut

Hartford

Columbia

Washington, D.C.

Florida

Fort Lauderdale, Fort Myers, Jacksonville, Miami, Orlando, Sarasota, Pensacola, Tampa, West Palm Beach

Georgia

Atlanta

Hawaii

Honolulu, Kahului, Kailua-Kona, Lihue

Idaho

Boise

Illinois

Chicago

Indiana

Indianapolis

Iowa

Des Moines

Kansas

Wichita

Kentucky

Louisville

Louisiana

Baton Rouge, New Orleans

Maine

Portland

Maryland

Baltimore

Massachusetts

Boston, Worcester

Michigan

Detroit

Minnesota

Minneapolis

Missouri

Kansas City, St. Louis

Montana

Bozeman, Missoula

Nebraska

Omaha

Nevada

Las Vegas, Reno

New Jersey

Newark

New Mexico

Albuquerque, Santa Fe

New York

Albany, Buffalo, New York City, Rochester, Syracuse

North Carolina

Charlotte, Greensboro, Raleigh, Wilmington

North Dakota

Bismarck, Fargo

Ohio

Akron, Cincinnati, Cleveland, Columbus, Dayton, Toledo

Oklahoma

Oklahoma City, Tulsa

Oregon

Portland, Redmond

Pennsylvania

Harrisburg, Philadelphia, Pittsburgh

Puerto Rico

San Juan

Rhode Island

Providence

Tennessee

Knoxville, Memphis, Nashville

Texas

Austin, Dallas, El Paso, Houston, San Antonio

Utah

Salt Lake City

U.S. Virgin Islands

Saint Croix, Saint Thomas

Virginia

Norfolk, Richmond

Washington

Seattle, Spokane

Wisconsin

Milwaukee

Wyoming

Jackson
International Flights
Country
City

Antigua and Barbuda

Saint John's

Argentina

Buenos Aires, Córdoba

Aruba

Oranjestad

Australia

Sydney

Bahamas

Nassau, Freeport

Barbados

Bridgetown

Belgium

Brussels

Belize

Belize City

Bermuda

St. George's Parish

Bonaire

Kralendijk

Brazil

Brasilia, Manaus, Rio de Janeiro, São Paulo

Canada

Calgary, Vancouver, Toronto, Montreal

Cayman Islands

George Town

Chile

Santiago de Chile

China

Beijing, Shanghai

Colombia

Barranquilla, Bogota, Cali, Cartagena, Medellin, Pereira

Costa Rica

Liberia, San Jose

Croatia

Dubrovnik

Cuba

Havana

Curacao

Willemstad

Czech Republic

Prague

Dominican Republic

Puerto Plata, Punta Cana, Santiago de los Caballeros, Santo Domingo

Ecuador

Guayaquil, Quito

El Salvador

San Salvador

France

Paris

Germany

Berlin, Frankfurt, Munich

Guadeloupe

Pointe-à-Pitre

Greece

Athens

Grenada

St George's

Guyana

Georgetown

Haiti

Cap-Haïtien, Port-au-Prince

Honduras

Roatán, San Pedro Sula, Tegucigalpa

Hungary

Budapest

Iceland

Reykjavik

India

Bangalore

Ireland

Dublin, Shannon

Israel

Tel Aviv

Italy

Rome, Venice, Bologna, Milan

Jamaica

Kingston, Montego Bay

Japan

Tokyo

Martinique

Fort-de-France

Mexico

San José del Cabo, Mexico, Zihuatanejo, Guadalajara, Puerto Vallarta, Oaxaca, Cancún, Cozumel

Morocco

Casablanca

Netherlands

Amsterdam

New Zealand

Auckland, Christchurch

Nicaragua

Managua

Panama

Panama City

Peru

Lima

Poland

Krakow

Portugal

Lisbon

Saint Kitts and Nevis

Basseterre

Saint Lucia

Vieux Fort

Saint Vincent and the Grenadines

Kingstown

Sint Maarten

Philipsburg

South Korea

Seoul

Spain

Barcelona, Madrid

Switzerland

Zürich

Trinidad and Tobago

Port of Spain

Turks and Caicos Islands

Providenciales

United Kingdom

London (Gatwick, Heathrow), Manchester, Birmingham, Edinburgh, Glasgow
How to get in touch with American Airlines customer service with DoNotPay?
If you need to get in touch with American Airlines customer service, you can use DoNotPay to make it easier.
If you feel more comfortable talking to a customer service rep over the phone, you can use the app to get through the troublesome phone queues. All you need to do is access the app from , choose American Airlines, confirm the call, and continue with your life.
The app continues to work somewhere in the background and notifies you once your call has gone through. Using DoNotPay helps you save a lot of time, and be much more productive without having to wait for hours for someone to answer your call.
Other ways to reach American Airlines customer service
If you'd prefer to do things in a more traditional way, you can always contact America Airlines through regular customer service, their website, or social media.
Here is the basic contact info:
If you opt for this route, make sure you keep a cool head, and arm yourself with tons of patience — you're going to need it.
DoNotPay can do other stuff too!
Getting your flight compensation is not the only thing DoNotPay can do. Let us help you with your other concerns, such as:
Using the app makes everything much more convenient, so don't hesitate to try it out!
Final thoughts
Cancelations and delays are uncomfortable and annoying, but they sometimes happen. If you're flying at the peak of the season, these issues are more common. If you want to ask for a refund or compensation, you can do it — and with DoNotPay, it's no hassle at all!