Are you looking for help with medical bills? Look no further than DoNotPay
Did you know that, according to The Commonwealth Fund, 79 million Americans have problems with medical bills or debt? Out of the total 79 million, 72 million are working-age people, while the remaining seven million are the elderly. Whether you have insurance or not, you're bound to face an exorbitant medical bill whenever you seek medical attention. For most Americans, medical bills are the scariest to open and often impossible to pay at once.
It comes as no surprise that 25% of the population delays seeking medical attention, according to The Guardian. You shouldn't jeopardize your health because of the skyrocketing medical expenses. It's better to ask for financial assistance with medical bills or find some other kind of help to deal with them. To start with, you should turn to DoNotPay for help.
Rely on DoNotPay to help you deal with high medical bills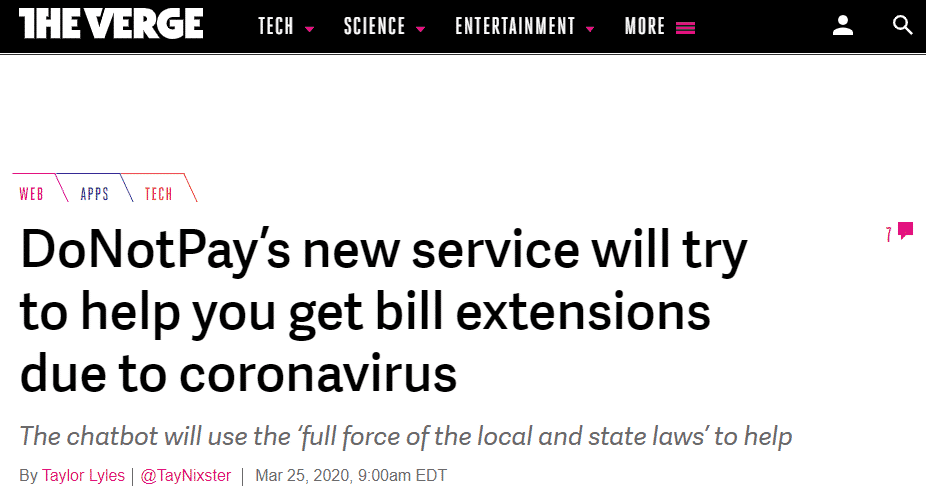 Since you're already going through financial hardship with those accumulated medical bills, you could use some free help, right? This is what you get with DoNotPay. You can use our app free of charge and solve your problem efficiently. Here's what you need to do:
Log in to your DoNotPay account via a

web browser

Type "medical bills" so we know which expenses you're struggling with

Describe your situation, so we understand why you're looking for help

Leave your personal information (name, surname, address, email, etc.)
These four steps are all we expect from you. When you give us the required information, the rest of the work is on us. We always inform our users of process completion, and you can expect confirmation within 48 hours.
Learn how to read your medical bill
Not only are medical bills too expensive, but they are also too complicated to understand. Even when you have a fully itemized billing statement before you, the chances are that you won't understand what those items stand for. 
You shouldn't be paying those exorbitant bills blindly, without understanding where your money is going and why. Even though they are complicated, medical bills can be understood when read carefully and with enough knowledge to interpret what you read. To help you achieve that, we would like to list some of the most common codes you can find on a medical bill and explain what they mean.
| | |
| --- | --- |
| Common codes appearing on medical bills | What they mean |
| CPT (Current Procedural Terminology) | The first thing to know is that CPT codes are the same as HCPCS Level I codes, so they should be identical on your bill. CPT codes are composed of five digits each, and each is assigned to a specific service your medical provider provided. |
| HCPCS Level II (Healthcare Common Procedure Coding System) | While HCPCS Level I codes refer to services, HCPCS Level II codes stand for supplies and products used during your hospital stay. You should be able to differentiate the two because the latter typically starts with a letter. |
| ICD (International Classification of Diseases) | These codes stand for your diagnosis. Since every procedure is specific for certain condition(s), the ICD code has to match the CPT code. For instance, if a CPT code implies that they run some heart tests on you, and you were admitted for another issue, there's something wrong with your bill. |
It is also important that you know that an EOB statement (Explanation of Benefits) is not a bill. Your EOB refers to the statement you get from your insurance company, listing all the procedures your doctor performed, what the hospital charges, and what your insurance covers. You should receive both documents, and make sure that you ask the hospital in question to send you an itemized bill where you clearly see what exactly they are charging you.
Read every bill carefully to spot potential errors
Another problem with too high medical bills is that there are often various mistakes that are easily overlooked, especially when you don't know how to read the bill. But now that you've learned how to read it, it's time to learn the most common errors on medical bills, too. These usually include the following:
Duplicate charges

A procedure that hasn't been performed

Coding errors

Incorrect surgery duration (if you had surgery) 

Incorrect room fees

Wrong name and identification numbers
How to make it easier to pay high medical bills
There's no denying that medical bills are too expensive, but the good news is that you can still do something to deal with them more easily. Depending on your situation and the hospital in question, there might be different methods to negotiate your bill. You can also ask for financial assistance. Most hospitals can offer some kind of relief for people with low income and limited resources. Some of the best things you can do when struggling with medical bills include the following:
Check if you qualify for a special payment plan

Ask if you can get a discount

Look for organizations that offer financial help with medical bills
Check if you qualify for a special payment plan
Depending on why you're struggling with your bill, there might be various payment plans for medical bills that you can apply for. Many medical providers all around the country offer these. Since everyone has different plans and different eligibility requirements, the safest thing to do is to contact your medical provider and ask for more details about what they have on offer. Explain your situation so that you can find a payment plan that will allow you to pay off your bill over a few months, for instance.
Ask if you can get a discount
There are more discount schemes for healthcare services than you might think. Medical providers just don't tell you about those, so most people miss their chance just because they didn't ask. You shouldn't make the same mistake. You may qualify for a one-time discount for paying the full amount of the bill at once within 30 days. Other options include discounts for paying in cash or for people going through financial hardship. All you need to do is ask and explain your situation. 
Look for organizations that offer financial help with medical bills
If you need financial assistance paying medical bills, you will be glad to hear that there are many non-profit organizations and charities that can provide help for those in need. You just need to check their eligibility requirements to find a program that fits you. Here are some of these organizations to keep in mind.
| | |
| --- | --- |
| Organizations  | How they can help you |
| Medicaid | If you're looking for government programs to help pay medical bills, Medicaid might be the right choice for you. Medicaid helps people from low-income families who don't have health insurance. They can provide assistance with current medical expenses, as well as help reduce future bills. |
| | If your income is considered too high to be eligible for Medicaid, and your child needs health coverage, you can apply for CHIP. This program is in close relation to Medicaid, and it is operated differently in every state, so you should check for more details depending on where you live. In some cases, the program also covers pregnant women, while in others, it does not. As for the services, CHIP covers doctor visits, prescriptions, laboratory and emergency services, etc. |
| Patient Access Network (PAN) | PAN provides funding for people who can't afford to pay prescription medication. Eligible applicants primarily include people with severe and chronic medical conditions who can't cover the copayments for the necessary medication even if they have insurance. |
Ask for bill extension

If there's not enough time to wait for financial assistance from a charity, you should consider asking for an extension date. This is also an excellent solution if you have some unexpected expenses, and your budget is no longer enough to cover everything you owe. Asking for an extension is quite common, so your request is highly likely to be approved. It's just important that you explain on what grounds you're asking for your medical bill extension. Should you decide to do this, you can:
Go to the hospital to ask for an extension in person

Contact your hospital's customer support reps 

Write a letter to request an extension on your medical bill
If it's not convenient for you to go to the hospital, you might be tempted to think that calling them is the most efficient thing to do. There might be a problem, though—you could get stuck in a long phone queue and waste too much of your precious time. To avoid this, you can rely on DoNotPay to help you jump the phone queue and get in touch with customer support as fast as possible.
An even better thing to do is to let DoNotPay generate an extension letter for you. We only need you to provide your personal information and explain what your problem is, so we know what to include. Our app will then compose the letter and even send it on your behalf. All you need to do is relax and wait for our confirmation. 
Request a waiver on all late fees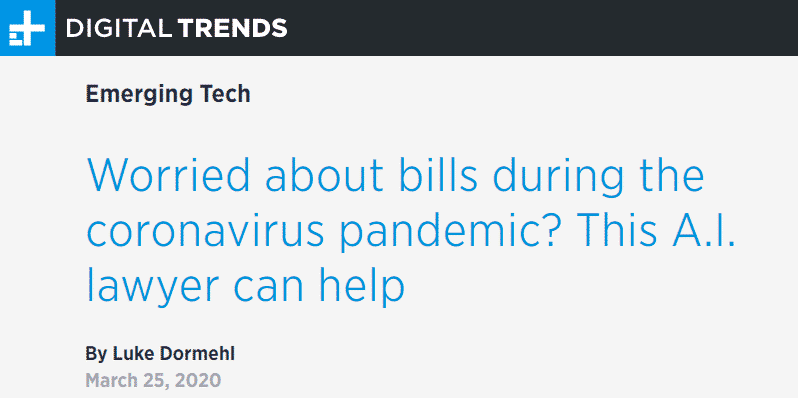 Apart from the previous solutions, there's also the option of asking for all late fees to be waived. This, too, can be done in several different ways. Here are your options:
Requesting a waiver in person

Calling customer service

Hiring a lawyer

Hiring a financial advisor

Sending a letter requesting a waiver
In this case, relying on an expert in the field usually sounds like the safest way to go. While this might be the case, we should also remind you that this will be the most expensive way to go. With our app, you can get help for free. Similarly to the extension letter, DoNotPay can compose your request for a waiver, as well. Here are the steps to take:
Log in via a

web browser

Explain why you're asking for a waiver

Provide personal information

Wait for DoNotPay to generate and send the waiver letter on your behalf
Don't apply for a loan before careful consideration
With so many people struggling with medical bills, applying for a loan to pay off the debt has become common practice. 
Just because it seems like a good idea at first and many decide to go down this road, it doesn't mean that you, too, should do the same. On the contrary—applying for a loan should be the last thing to do, no matter how massive a bill you have.
We understand that you're in dire need of help with medical bills, but you need to know that a loan can do you more harm than good in the long run. Not only do you still have a debt to pay off, but you also need to include interest fees and other charges a lender may include. When it all adds up, you'll have a significantly bigger debt to pay. 
Use your credit card to pay medical bills, but not too frequently
Compared to loans, credit cards are the lesser of two evils when it comes to paying medical bills. Most hospitals and medical providers accept this form of payment. Not so many will accept a check, though, in which case a credit card can come in handy. The same goes when the amount surprises you and you don't have enough cash to pay the bill. What can be tricky here is that you can seriously damage your credit score if you pay bills that are too massive or you do it too frequently. 
What are the consequences of not paying medical bills?
If you don't find the perfect solution on time and you don't manage to pay your medical bill, there will be some consequences. These differ depending on the hospital where you were admitted, the amount of the money owed, how late you are with the payment, and so on. The first thing they will do is warn you by sending you a notice.
When they can't make people settle the debt, most medical providers eventually hire a debt collection agency to deal with it. In case they do this, you need to be prepared for this scenario and know what your options are. Some of the crucial questions to answer include the following:
Do you know how a collection agency operates?

Do you have a paper trail of your debt process?

Can you offer to pay a part of the full amount? 
Do you know how a collection agency operates?
The first thing to know about collection agencies is that you will have a grace period of 180 days before your assigned debt collector reports the debt to credit bureaus. If it comes to this, the debt will show up on your credit report, and even remain in your credit history for seven years. This can seriously hurt your credit score. 
A collection agency cannot arrest you for an unsettled medical bill, but it can take you to court if you avoid their calls and fail to settle the debt.
Do you have a paper trail of your debt process?
If you want to be entirely sure that a collection agency cannot wrong you in any way during the process, be sure that you keep a record of every single step you take. From the date and time when you spoke to someone at their office, the name of the person you spoke to, to the proof of every payment you've ever made—keep everything at hand, just in case.
Can you offer to pay a part of the full amount? 
You may have some savings or a close person that you can borrow some money from. When you calculate how much you're able to cover for a start, talk to your collection agency about this counteroffer. Some debt collectors will allow you to pay a part of the full amount for a start. It would be best to ask them about their rules right away, so you know what your options are.
What else can DoNotPay help you with?
Helping you out with medical bills is not the only thing you can use DoNotPay for. There are quite a few other situations when you can make use of our app and get out of another bureaucratic nightmare with the help of your robot lawyer. Here are some other things DoNotPay can do for you:
Fight your speeding tickets

Dispute your traffic tickets