Airline passenger rights (to compensation and more)
If you're reading this article, you've probably had or are looking to avoid an unpleasant experience on your next flight. Whether you heard a story on the news, from a friend, or experienced it first hand, it's always alarming. Overnight delays, thousands of dollars lost in luggage, or passengers denied boarding are just some of the common issues people face. Then, there are absolute disasters, like the United Airlines scandal of 2017. There are plenty of stories that make you wonder how some of these companies are still in business.
How to get compensation if your air passenger rights are breached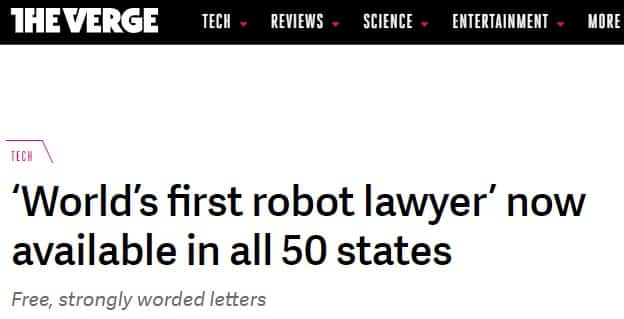 How you can ask for payment from an airline will depend on which rights were violated exactly. Depending on the situation, the airline may or may not be required to offer you compensation in advance. Otherwise, you may have to ask for it yourself. We will cover everything in detail with each category's separate segment, and also teach you how to demand compensation or even sue the airline.
All airlines will have at least a few of these methods of contact:
24-hour customer care phone lines

Online claims forms

Social Media, website chats, or contact emails

Viable addresses and/or P.O. boxes

Help desks at airports or corporate locations
How to quickly contact and demand compensation from airlines using DoNotPay
Find out just how simple it is to get compensated for delayed or canceled flights.
Requesting compensation manually can be a hassle. Your options are often limited to:
Waiting in long phone queues to talk to representatives who are trained to dodge your questions and speak in the company's best interest

Filing online claims that don't let you explain the situation more than answering some yes or no questions, and usually just try to redirect you to an FAQ page

Actually spending money on a lawyer
This is why you should use DoNotPay to your advantage. The app is not only free but also capable of creating disputes and winning against any company. Here's how it works:
Open the DoNotPay

web app

Click on "Customer Service Issues"

Type in the name of the airline you want to contact

The chatbot will give you the option to call the company and wait in queue for you or fight the issue on your behalf

By selecting the second option, the chatbot will ask you a series of simple questions to collect information on your specific case

Once you submit, the app will get back to you within 48 hours with any new information
Once you get a reply from the airline, if you're unhappy and feel like you're owed more than you were offered, DoNotPay can help you escalate the case further by suing the company in small claims court.
What are my rights if my flight is delayed?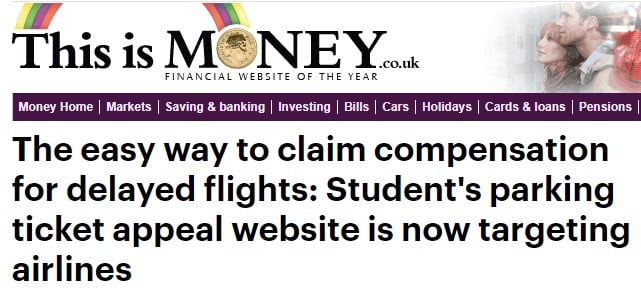 If you live inside the U.S., you may be surprised to learn that airlines owe you absolutely nothing under the U.S. law. If your flight is delayed, every form of compensation offered to you is courtesy of the airline and more or less a gesture of good faith. Luckily, every business knows the importance of customer service and maintaining a good reputation among consumers, so companies usually do provide unsatisfied passengers with compensation. Otherwise, they'd be out of customers in no time.
The laws in the European Union are a bit different, making sure you'll always get compensated unless the airline can prove that the delay was caused by "extraordinary circumstances". These circumstances include things the airline can't be held accountable for, like serious security threats or natural disasters. For the most part, depending on the length of the delay, you can assume you have the right to:
Complimentary food or drinks

Reroutes and alternative means of transportation

Overnight stay for flights delayed after the end of the calendar day

Reimbursement if you miss connection flights due to delays
Whether or not you are entitled to compensation from the airline may also depend if they were the ones to make the call to delay. For instance, if the request is made by air traffic control or law enforcement, the airline will be free from obligations. Any compensation given in those situations will be in good faith.
What are my rights if my flight is canceled?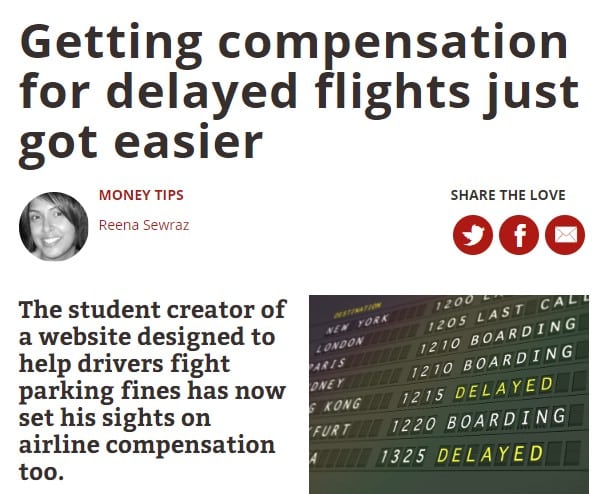 People flying on U.S. territory can accept compensation for canceled flights even if they're not mandated by the U.S. law. Unlike the U.S., the European Union has certain guarantees and minimums bestowed upon the airline if your flight is canceled. Passengers on both continents can expect to be offered some of the following:
Rerouting using different methods of transport

Transfers to a different flight to the same location, even using different airlines

Vouchers in or exceeding the value of the ticket

Complimentary overnight stay if you choose to fly tomorrow

A full refund in cash, both for the tickets and other amenities
Airlines, like any other business, will always try to negotiate the outcome that minimizes their losses. Keep this in mind and don't be afraid to ask for more once you hear your first, second, and even third option. Here are some things to keep in mind:
Always remember you're entitled to a full refund in cash for the ticket and all extra expenses if you decide not to fly as a result of the cancelation

While you may be offered multiple choices at first, accepting one means you forfeit the right to the others, don't expect to be able to change your mind later

If you accept credit — such as a bonus voucher for flights — as a means of compensation, make sure you're not trapped into wasting it by expiration dates written in microscopic letters

When in doubt, just demand your money back
What are my rights if I'm denied boarding on my flight

Being "bumped" from your flight is the only instance when the U.S. law mandates the airline to compensate you, whether it is for domestic flights or international flights to and from the U.S. The E.U. does the same. Airlines intentionally overbook their flights to make sure every seat is filled, counting on at least some people not showing up. If this ends up being the case for your flight, the airline will first offer everyone a chance to voluntarily give up their seat in exchange for compensation. If none (or not enough) passengers agree, the airline will select people to bump on their own. Here's a list of things taken into consideration:
Business and First-class passengers will not be denied

Passengers with airline membership/loyalty card will always have an advantage

Children will not be denied boarding, especially if they're traveling alone

Solo travelers will be denied before groups

People with connection flights will be excused for the most part
When bumped from a flight, you will be informed about your rights to compensation. These often include one of the following:
A full refund, even for non-refundable tickets, and a return option to your origin airport in case of connecting flights

Rerouting to your final destination at the earliest opportunity available with compensation depending on the distance and wait time

Rerouting you on a later date with equal or better traveling conditions
Accepting either one forfeits your right to the other options. Anything else the airline offers is complimentary. Although it does happen, you should not expect being bumped to First Class because you were denied. Feel free to bargain on your part, though. If your final choice was rerouting, here's how much you can get compensated for:
Denied boarding in the E.U.
Flight Distance
Due amount

1,500km or less

€125 If the delay is

less than two hours

€250 If the delay is

more than two hours

1,500km – 3,500km

€200 If the delay is

less than three hours

€400 If the delay is

more than three hours

3,500km or more

€300 If the delay is

less than four hours

€600 If the delay is

more than four hours
The second rule also applies for inner E.U. flights that are 1,500km or less. The final amount may be reduced by 50% if you chose to reroute and arrive within two/three/four hours, depending on the distance.
In the U.S., if you're denied boarding and accept a reroute, the amount you are owed will depend on the expected delay of that reroute:
Denied boarding in the U.S.
Flight delay for domestic flights
Flight delay for international flights
Due amount

One to two hours from original arrival time

One to four hours from original arrival time

200% of your one-way fare, maximum $675

Two or more hours from original arrival time

Four or more hours from original arrival time

400% of your one-way fare, maximum $1,350
If your ticket is complimentary—for example, a loyalty prize ticket— it won't have monetary value stamped on it. The amount of compensation you will receive will be calculated from the lowest amount someone paid for a same-class ticket on that flight. If you pay for any additional service and decide not to fly, that must also be refunded. If you choose a reroute, you can request the same services. If you're denied or forced to pay for them again, the airline that bumped you must compensate you for them.
When do I have a right to a refund from the airline?
Depending on the type of ticket you have, you may be entitled to a full, half or no refund if you choose not to fly. Here are some common scenarios and the rules that apply:
Non-refundable tickets—

you can get a refund only if you cancel within the first 24 hours of reservation for flights scheduled seven or more days away. The only exception is if you are

denied boarding due to an overbooked flight

.

If your flight is canceled—

you are entitled to a full refund for the ticket and any additional charges

If your flight is delayed for five or more hours—

you are entitled to a full refund just like with cancelations, as well as a return flight to your origin point if you were in-between connection flights

If you were denied boarding—

same as for delays over five or more hours
For every other scenario, you must check the terms and conditions to apply to your ticket. For example, most airlines will allow you to cancel a regular ticket up to 24 hours in advance, but don't always guarantee a full refund. Special tickets such as prize tickets are (more often than not) non-reschedulable and non-refundable—unless you are denied boarding—since they have a one-time use and no monetary value stamped on them.
Airlines are not mandated to compensate you for anything you might have lost as a result of your flight inconvenience. Things that come to mind are being late for hotel reservations, not attending scheduled events you paid entry for, missing a cruise ship boarding, etc. If you end up in any of these or similar scenarios, you can always use DoNotPay to sue the airline in small claims court and see if you can get additional compensation.
You can always ask for refunds in cash
If you're in a situation where there is a requirement for monetary compensation for your inconvenience, such as getting a refund, you can always ask for money. Airlines, like every other business, will first offer you alternative compensation in order of which is the least expensive for them, before they're finally willing to give you money. If you're into bargaining, knowing all this can be used to your advantage. If you're unsure about the other options presented to you, but you're certain you won't be flying, asking for a full refund in cash is your safest bet.
Airlines may offer you other monetary compensation, such as a voucher for their services that is of seemingly higher value than what you originally paid for your ticket. Before accepting, always ask to read the terms and conditions of your prize. You may find that it has a certain expiration date—for example, one week/month from now—which may not be the timeframe when you aim to use it. The ticket could also not be eligible for flights on holidays or weekends when ticket prices naturally go up due to higher demand.
My luggage was damaged, what are my options?
If your bag or its contents are damaged while being handled by the airline, you may be entitled to compensation. We say may, because some restrictions do apply. The compensation can be in the form of repairs or reimbursement for the damaged contents. Here are some general rules to keep in mind:
The airline is not responsible for compensating for any additional damage to an already faulty bag

The airline is not responsible for any damaged goods that were improperly packed

The airline is not responsible for the conditions of wheels, handles, straps, or any additional elements not considered the main portion of the bag

The airline may exclude certain high-risk items, from their contract of carriage, such as fragile items, electronics, cash, etc.
The only exception to the final rule is international flights from the U.S. For any high-risk item, you must secure proper, secure packaging. You should also inform the airline about what you're carrying. Telling the airline about the full contents of your bag and its potential value is also a good idea. Additionally, purchasing luggage insurance for an individual valuable item or list of items may be in your best interest. This must be done before the luggage is already handed over.
My luggage was lost in transit, what are my options?
When your luggage can be declared lost will depend on the airline's own policy, so make sure to read up on it first. The maximum amount of days an airline can investigate before declaring your bag lost is 21 days. Depending on whether or not and how much value you can prove to have lost, you are eligible for compensation of up to $3,500 in the U.S. or €1,300 in the E.U. If you have an item or total contents of high value you wish to secure, you should purchase luggage insurance. This must be done before the bag is handed over to the airline. If you're having issues with getting an airline to acknowledge your lost luggage, use DoNotPay to sue them in small claims court.
My luggage is being delayed, what are my options?
Not every missing piece of luggage is deemed lost. Airlines may sometimes be required to delay a particular bag, and it can happen for various reasons, such as security risks, improper means of transportation, or even repackaging for additional safety. As you can see, some of these situations may even be in your best interest. While the bag is being delayed, passengers are eligible for compensation of up to $3,500 in the U.S. or €1,300 in the E.U. The amount you will be paid will depend on the provable value of your items — both monetary and of their significance for your travel.
You should get extra compensation if you're missing things such as musical instruments or work equipment expected to be used during your trip. To make sure you get the best assistance, file the claim immediately, and don't hesitate to contact the airline daily. You can have DoNotPay wait in the airline's customer care phone queue for you.
DoNotPay has more great uses
Apart from helping you contact and get better service out of airlines, DoNotPay can also:
Contest traffic tickets

Challenge speeding tickets
If you like what you see, there's plenty of similar FREE content on the DoNotPay learning center page.